The Dos And Don'ts While Wearing A Human Hair Wig
Oct.19,2017
Human hair Wigs are being worn for a variety of reasons, whether you are covering up hair loss or you're just wanting to switch up your hairstyle often, wearing a human hair wig lets you change up your hair without having to harm it by using heat or harmful chemicals. Although many people are wearing wigs on a daily basis, there is still a right way and a wrong way to wear and style your wig. Read on for some simple tips on what you should and should NOT do while wearing your new hair wig.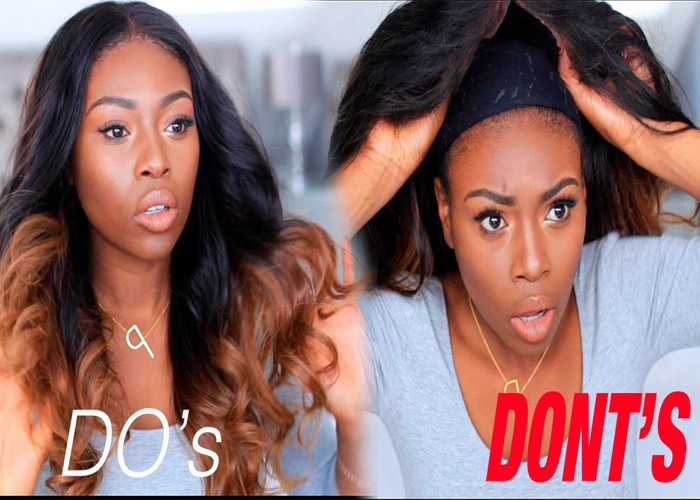 Somethings You Should Do
♥ Do try on different wigs before selecting one. This is one of the most important guidelines when learning how to wear a wig. Not every hairstyle flatters every face shape or personality.
♥ Do take your wig to a hairstylist and have them cut it into a shape and style that suits your face.
♥ Do get the most natural looking wig as possible in a modern style that you enjoy.
♥ Do make sure the hairline looks natural.
♥ Do consider 1/2 wigs. They will allow the font of your hair to be left out so there is less stress on your hairline. just make sure you match the texture with your natural hair.
♥ Protect your natural hair under your wig; there are many protective styles to choose from – wrap it or braid it.
♥ Store your wig in a proper place, like on top of a wig head, overnight; this will help keep its shape.
♥ Wash and condition your wig! You must take care of your wig(s) as if they were your hair in order to keep them looking fabulous!
♥ Do go age-appropriate. You don't want a wig that makes you look 30 years older.
♥ Do brush out the curls on a curly wig with a paddle brush for a more realistic look.
♥ Do take care of your wig by storing it on a wig head at night, no matter what kind of hair it's made of. This helps it keep its shape and the hairs stay in line.
♥ Do curl and style your wig on your head! This way you know how the curls and style will look on you.
Somethings You Shouldn't Do
* Don't wear a wig straight from the package!
* Don't wear a wig that is too tight; make sure your wig properly fits your head to avoid headaches and breaks in your natural hair.
* Don't put on a wig over wet hair – this can lead to a bacteria build up & nobody wants that.
* Don't wear your wig 24/7. Wigs rub at the hairline and may rub your hairline away.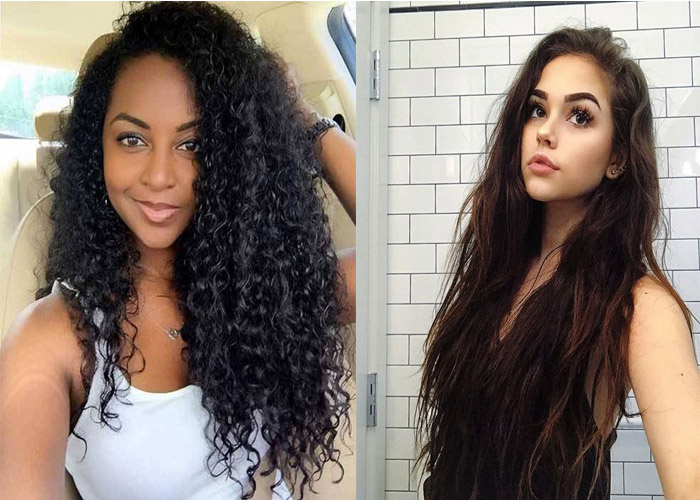 What Is The One Of Wig secret?
The first thing you want to do is shampoo it before you start wearing it. When you buy a wig, it has that shiny look that says 'I'm a wig.' It's a dead giveaway to any kind of fake hair. If it's synthetic, you can use dish detergent and condition it with fabric softener. It's a fabric so if you shampoo it like it's real hair, it won't work correctly. Let it hang to dry and it will look fabulous. If it's a human-hair wig, use a wig shampoo and conditioner and let it hang to dry.
What's A Big Mistake Women Make?
Most women wear wigs too long. If it's synthetic, change it at least once a week. Change that thing. Wear it for a week, at the most, two.
Do Women Do Crazy Things With Their Wigs?
Some people try to jump in the pool and they have the wig all pinned up because they want people to believe it's their hair, stop pretending. People know it's a wig and it's OK.
We hope these tips were useful for you and hope that you learned a thing or two. Make sure to follow these do's and don'ts to get the best wear out of your hair.