Youtube: One Month Review On Malaysian Curly Hair
Nov.08,2018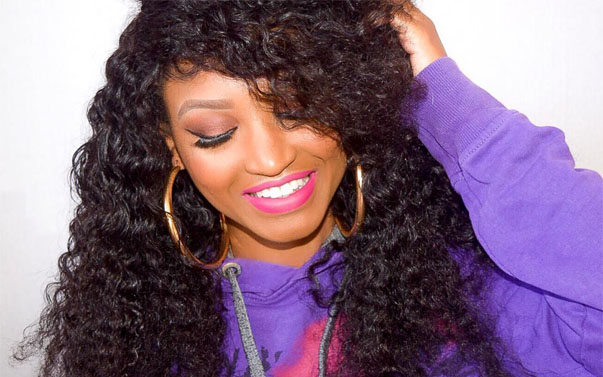 Our customers all love our Malaysian curly hair. It is 100% Human Remy virgin hair. These curl hair waves are luxuriously soft and bouncy! Michonne is one of our honest customers and loves our curly hair.
Of course, she is a YouTuber. She made a Malaysian curly hair review when she has used this hair one month. Today, I will share this review with you and I promise you're going to love our Malaysian curly hair. Enjoy Reading!
Michonne One Month Review On Malaysian Curly Hair
I'm Michonne and today I'm here with my Julia hair review. This review is on the Malaysian curly hair. As you can see this is the hair and it is flawless. The curls still look great, it's been a month, it's my one month review.
I forgot to mention that so this is gonna be my 1-month review on my Julia hair. This is my Malaysian curly hair, I have 3 bundles of 22 inches and then a 20-inch lace frontal of the Malaysian curly bundles.
I did make the unit myself, so let's get into the review, so first of all from the moment I put on this hair. I'm looking for flawless. I literally love this wig, the way it just looks on me the curls. I've never gotten like a tight curl like this.
Review Video
It Looks Super Curly
I'm guessing all Malaysian curly hair looks like this, but this is literally the curl I crave like, there's a certain curl pattern, it just gives me literally, so there's a certain curl pattern and it's this little cute curl, that's so fine but it looks super curly.
I love this curly, I can't even explain to you how much I love this curl pattern. It's just super curly and it's like the perfect curl. so now I'm gonna talk a little bit about how I maintain the hair, how I kept it looking proper.
How To Maintain The Curly
So basically I've been wearing this hair on and off for a month. and basically, the hair never got SuperDuper frizzy, just because I like to take care of curly hair every single day like I don't let three-four days a week pass without running my hands through my hair, and putting leave-in conditioner and taking care of the hair well.
That is a part of the reason why it's in such good condition and the curls still look good, they're not too frizzy. What I like to use and my curls are any leave-in conditioner. Any leave-in conditioner can work, it just helps you run your hands through your hair more easily.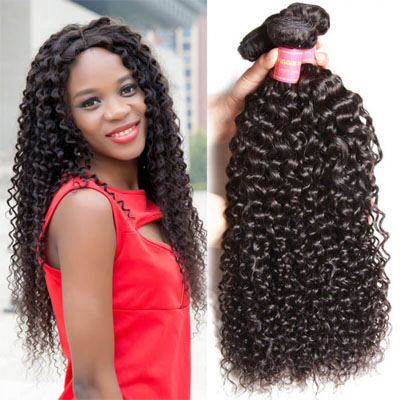 It Looks Softer And Moisture
It just makes the hair look softer and it gives the hair moisture so that's why I like to use the leave-in conditioner on my curly hair, and it helped a lot. I'm pretty sure any leave-in conditioner can do the job.
Low-Maintenance About Lace Frontal
Then let's talk a little bit about this lace frontal. The lace frontal is very low-maintenance like literally. I did bleach knots on this front, so I did so maybe that's why I look so flawless. I don't have to do much work to it. You don't put the wig on baby hair is optional.
I just like to add some and it gives me a more finished look. That's all I do after I glue the wig to my head. There's not anything much that I have to do. You know even if I lift it up. it still looks good but this here is so low-maintenance.
A Little Normal Shedding
All you have to do is put the frontal on you don't have to do too much. I did not pluck it. Whatsoever this is pre-plucked. So exactly how it looks right now is how it came. I did not pluck the part I did not plug anything when it comes to shedding.
I did get a little bit of shedding but it wasn't anything that I could not handle. I would get shedding is let's say if I didn't do anything to it for like a couple of days or like a day and a half, and I'm now running my hands do it.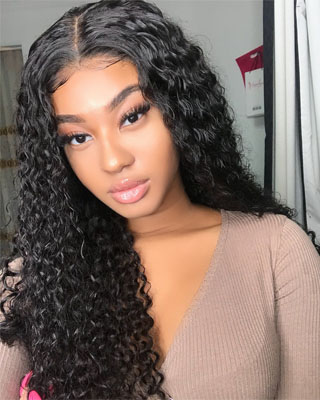 You Can Use Some Product To Detangle Your Hair
I need to detangle it that's the only time I would get any real shedding from it, but honestly, the way that you can prevent that is just put product in your hair first. And you'll get less shedding now. If you try to run your hands through the hair when it's dry, and it has knots in it. and it needs to be detangled.
You're going to end up ripping hair out. So I do not suggest running your hands through the hair unless you put some product in it like a leave-in conditioner, or even an oil or any type of product that can just moisturize the hair, even water can work.
Love Malaysian Curly And It's Flawless
It looks good, it stops at a perfect length honestly. It doesn't need to be longer, but if it was longer, I'd probably be a little more in love with it. I absolutely do adore this hair. I love the curl pattern like this has to be my favorite curl period. It's Malaysian curly now because this hair is so flawless.
Julia Curly Hair Is Very Fullness
And then my second favorite curl will probably be the Brazilian curly. But this has the curl pattern is just marvelous. The hair is still super soft easy to manage and it's not that much work very lightweight for curly hair. I did use all three bundles in the unit. When I finished two bundles it still looked full.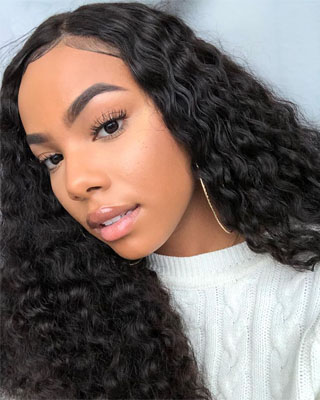 Very Soft And Highly Recommend
I love their hair. I recommend their hair so much. It just so soft stays in good condition. I don't know how it is when you bleach it, but I've washed the hair, conditioned the hair work multiple times, leptin the hair several times and it is flawless. I absolutely love this hair. I recommend Julia hair.
Good Quality And Last Long Time
This hair is such good quality. I feel like it can last you for months to come like. you don't have to just throw it away after three months. This hair is really good hair like this has to be one of my favorite curly hair periods.
Julia Hair Has Many Hair Products
It's just a curl pattern is getting to me. I love the curl pattern. Once again this is their Malaysian curly. I used three bundles with lace frontal. They also have closures and other things just in case you're not into front tools.