Not To Be Missed Halloween-Coloured Hair
Oct.21,2022
Halloween is the perfect excuse to choose the hair colour you usually always crave. If, like us, you want to try your hand at coloured hair but don't have the time, patience or courage to follow suit. This holiday season, you'll be able to choose a wig or dye your hair.
If you haven't decided what hair colour to choose, stop what you're doing and get ready to be inspired. This blog presents you with pink, blue, blonde, red, ginger, white and green.
What Is Halloween, And Why Do We Celebrate It?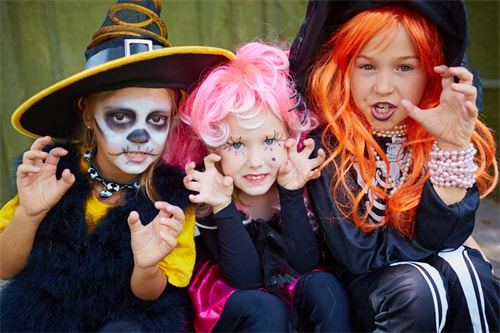 The word "Halloween" comes from the night before Halloween, which means "holy night". Halloween is a time of celebration and superstition. The history of Halloween goes back to a pagan holiday called Samhain. At that time, people would light bonfires and wear strange costumes to ward off roaming spirits. In the 8th century, Pope Gregory III designated Nov. 1 as a day to honour all saints and martyrs. This holiday, All Saints' Day, incorporates some of the traditions of Savin.
The night before was known as the night before All Saints' Day, later known as All Saints' Day. Over time, Halloween evolved into a secular, community-based event featuring child-friendly activities such as trick-or-treating.
What Are The 5 Traditions Of Halloween?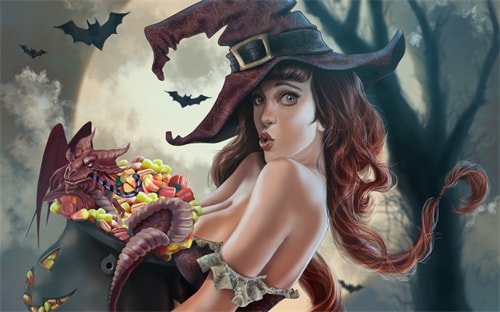 There are five common and fun Halloween traditions
Making jack-o-lanterns. You can see jack-o-lanterns on almost every front porch during Halloween.
Dressing up in spooky costumes
Trick-or-treating
Visiting haunted houses
Tell scary stories
1. Pink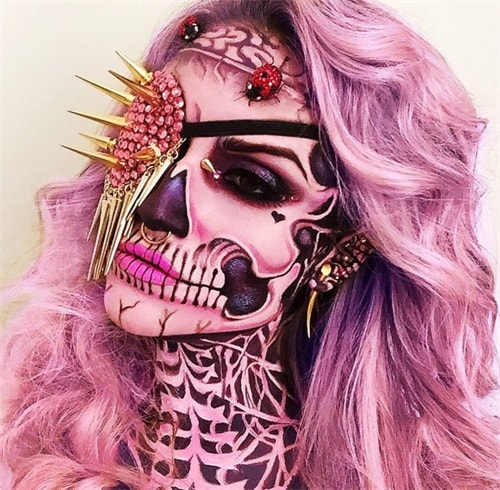 Big Wavy Pink Wigs are the perfect addition to any Halloween costume. Great for making cute young costumes like Strawberry Shortcake, Pink Warriors, or even Barbie seductively sexy. All you have to do is add some tattoos and a pink dress. And buy some decorations.
2. Blue
This sweet light blue gradient long wig is perfect for many different outfits. The gradient hair colour creates an eye-catching look that will have everyone talking. Whether you want to be the Katy Perry of 2000, a sexy sailor or a beautiful mermaid, this long blue wig is a great choice.
3. Ginger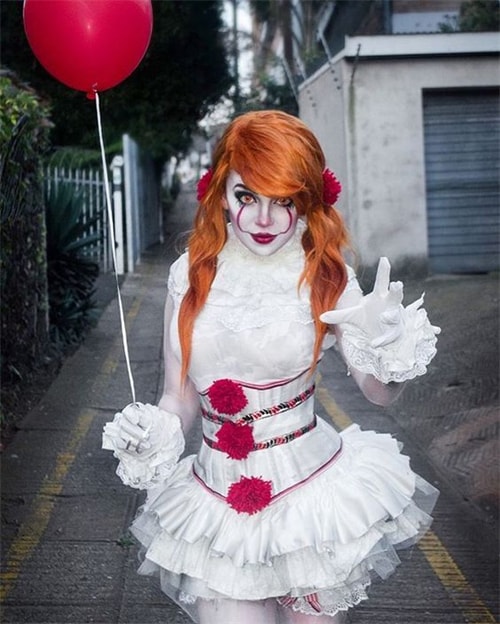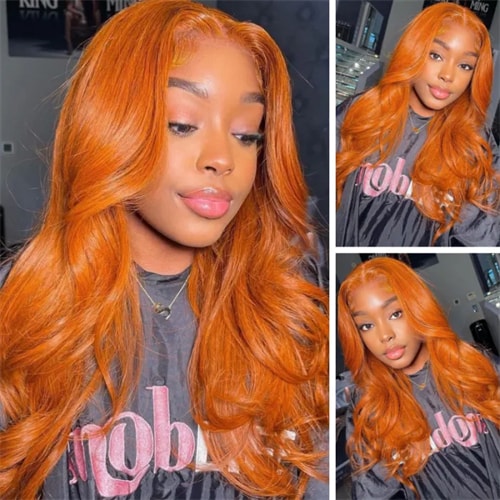 Have you ever wondered what it's like to be a redhead for a day? Ginger looks like a person's style. This Halloween 2022, you can wear our flowing ginger wig. This wig can be worn for everyday life and work, even after Halloween. Ginger will be a very popular hair colour in 2022. It can be used for a very long time in practice.
Ginger is actually very similar to the color of pumpkins, the two form an echo, and a lot of people choose this color for Halloween. And in Julia's mall, ginger wigs are available in many quality styles. You can click in the mall home page.
4. Red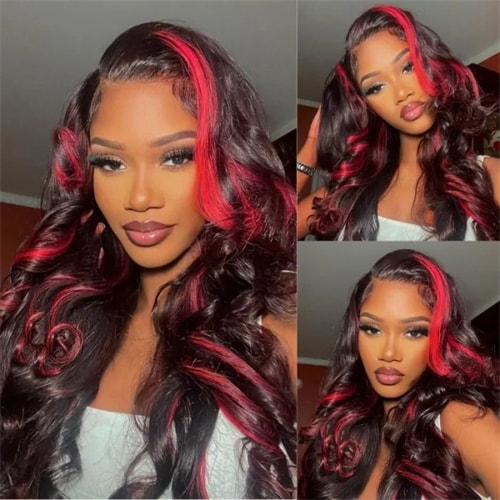 This wavy burgundy red wig will suit almost any skin tone, but that's not always the case with red wigs. This very popular burgundy pick wig uses black as the base colour and red to pick up the dark hair.
You can match the right makeup and outfit yourself. The right length of curls allows you to style with your usual hairdressing tools for a customized look.
5. Green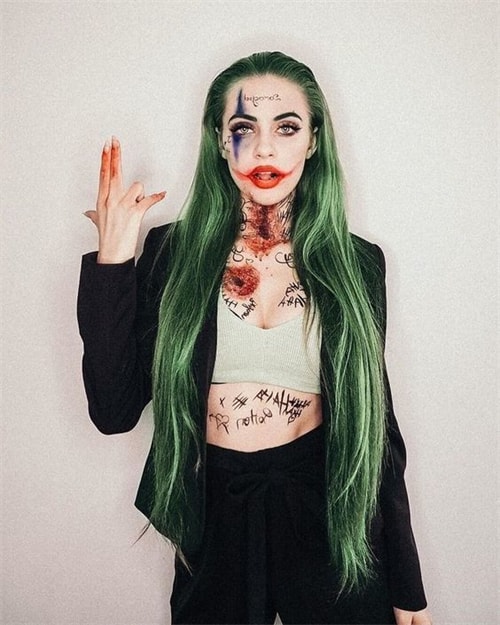 This silky straight medium, length green hairstyle has an almost vintage vibe. If it were up to us, we'd go for a sexy black and white suit and a heavy makeup look. The suit looks sexy and cute with a short halter inside. The green colour looks more young, cute and vibrant for girls.
Or you can create an enchanted forest-themed makeup look. Get green plants and floral appliques at craft stores. This look goes very well with the green wig. This green wig is also a must for this Halloween season.
6. White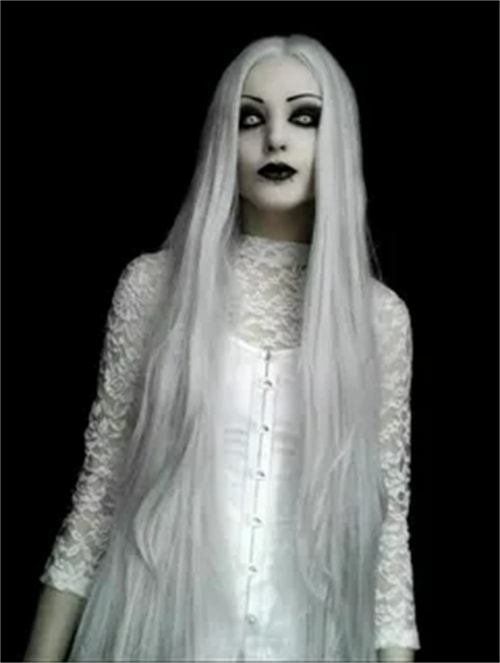 White makes people look young and beautiful. White can also create the most horrible atmosphere, and white can match a variety of Halloween makeup. After having white hair, you can add your favourite colour according to your ideas.
7. 613 Blonde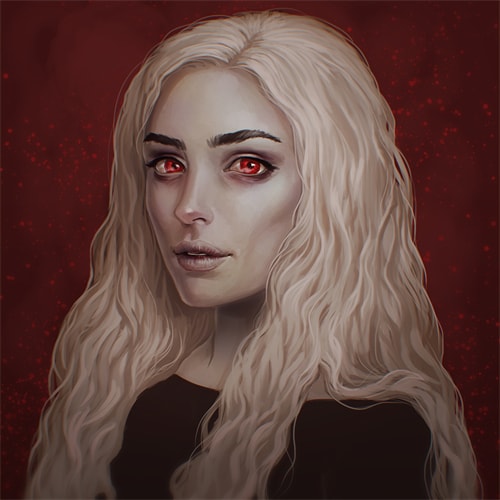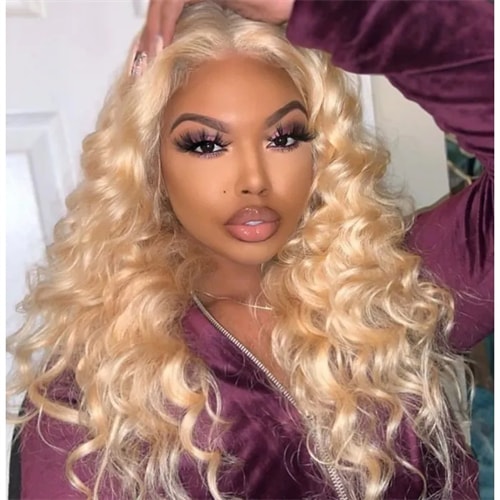 This wig is blonde, similar to the Scandinavian wig. On top of that, it should be added that the colour is not some random shade of blonde. Instead, it is a very light blonde, not what some would call a "dirty blonde".
Another great advantage of 613 blonde wigs is that they can be dyed. Almost all wigs, especially natural ones, can be dyed greatly. In the case of 613 blonde wigs, the base's lighter colour allows the dye's colour, especially those darker dyes, to stand out.
So on Halloween, you have a 613 Blonde wig to be able to give you more options. You can dye and design it any way you want.
Conclusion
I'm sure you've read this blog and know how to get into Christmas faster. You can choose the wig that suits your preference and situation. Anyway, you can let loose on Halloween and choose your favourite costume, makeup and hairstyle. Have a wonderful Halloween. If you have any other ideas, please don't hesitate to contact us.