Julia Hair Wedding Season Sales 2021
Jun.01,2021
Summer brings a time of relaxation and vacation mode for many, so it's not surprising that June is one of the most popular wedding months. June temperatures tend to be a bit milder than steamy July and August, so it's no wonder that couples choose this month for summer soirees.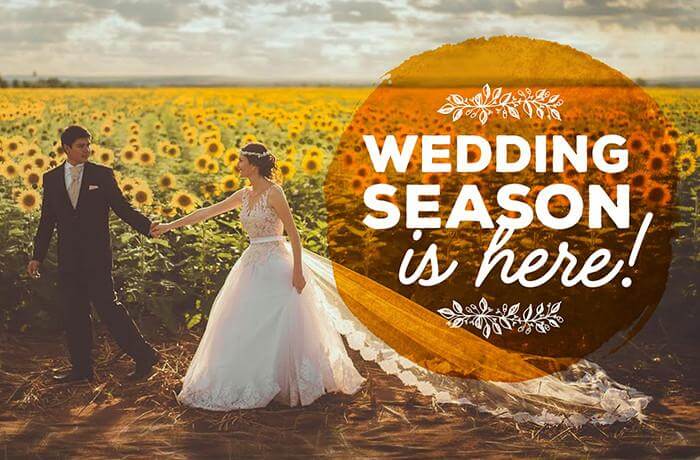 Hi, everyone, do you have a plan to get married? Are you ready for your Wedding? Do you want to have a unique look at your wedding? As we all know, hairstyles are very important for our romantic wedding. The wedding hairstyles will help you to achieve unique beauty and to be the queen at your wedding party.
If you want to have a natural look and a beautiful hairstyle, you should buy the best quality human hair weave and wigs to change your hairstyle and look.
In Julia hair mall, there are so many amazing steals on kits for hair weave bundles, bundles with closure and wigs for black women. They are all 100% human hair and unprocessed which can be permed, colored, straightened and styled your desired look.
Good News! In order to give you a romantic wedding, let you be the most dazzling star at the wedding, Julia hair has a wedding season big promotion, the promotion time starts from Jun 2nd to Jun 8th, 2021. Order one fit hair wig to make your dream come true with a big discount.
Julia Hair Wedding Season Big Sale 2021 Details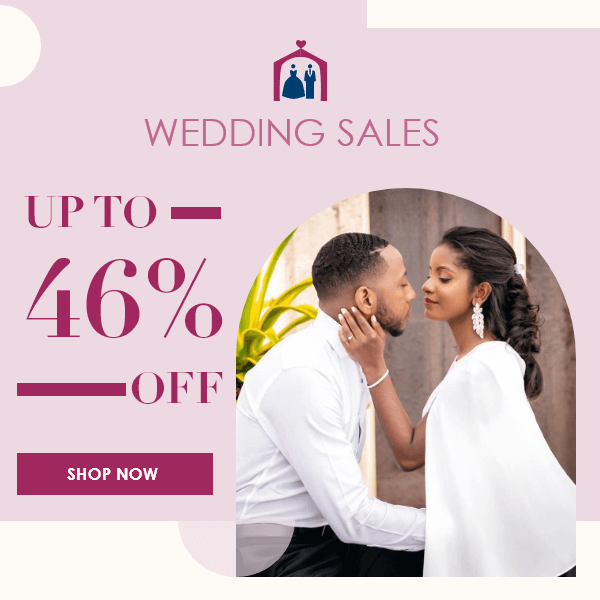 Up To 46% Off Without Coupon Code
Thursday-Friday Special Sale
$10 OFF Orders Over $159, with Code: FR10
$5 OFF Orders Over $99, with Code: FR5
Sales Time: Jun 2nd - Jun 8th
Why We Choose The Summer As Our Wedding Season?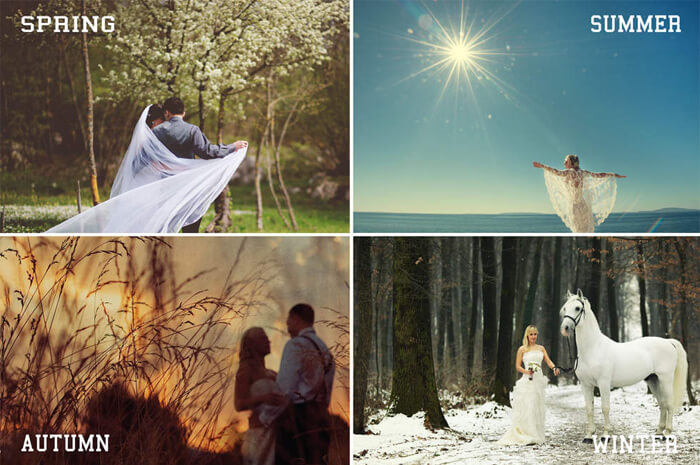 1. Variety makes all the difference in the quality of a wedding, not only for yourself but your guests as well. "With summer weddings, the menu and catering become all sorts of fun," Leo says. "There are so many different options; a lot of menus utilize local cheeses, fruits are ripe and harvested, and meats are fresh."
2. Summer days are hard to beat, and summer nights are even harder. Daylight lasts till sometimes 9 p.m. depending on the month and area, which allows for great flexibility in scheduling a ceremony time. There's no rush on time or pressure to get all your photos taken in a short time frame, and the weather stays comfortable in the evening for everyone.
3. Comfortable weather after the sun goes down allows for some creative spins. You can light a fire and have s'mores at your reception under the stars, as well as hang streamed lights to keep the party lingering longer. With the right flash and equipment, your photographer will have no problem properly capturing these moments.
4. Summer is ideal for night owls, since you'll want to avoid the hottest hours of the day anyway. Leo says, "In hot heat, you need to be mindful of your guests and not plan a ceremony at the hottest time of day. Try a ceremony at 6 or 6:30 p.m. and serve dinner after."
5. Floral availability is at perfect timing. Whatever you've been pinning on your Pinterest board is available — and more. There's a flower for every color scheme and it's in perfect bloom, which means your arrangements will be to die for. Keep thinking about that bouquet you'll be walking down the aisle with because it's as perfect as you're imagining it will be.
Wish you a happy wedding. If you want to have a beautiful hairstyle, you can read this blog to learn more about wedding hairstyles in summer, you can choose the suitable one to change your look.