Top 10 Romantic Beach Wedding Hairstyle Ideas For Seaside Celebration
Apr.20,2021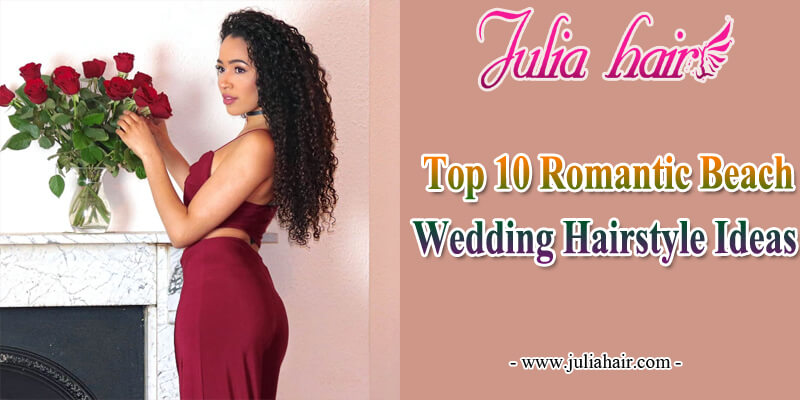 Wedding is the most important day for all women. All of the women want to have a romantic wedding and to be the most beautiful girl all over the world. Are you planning to say your I do's out on the sandy seashore? It is romantic and amazing.
This year will have loads more beach weddings than we've seen in the past, with smaller, outdoor weddings taking the place of larger, indoor affairs in a mid-pandemic world. With that in mind, many of 2021's celebrations will likely take place on the beach, or shoreside.
Do you have an idea for your beach wedding? Do you want to have a beach wedding hairstyle for your big day? Below you'll find the top 10 romantic and popular beach wedding hairstyles ideas perfect for a seaside celebration. You can click here to learn more about the best hair wigs for black women's weddings.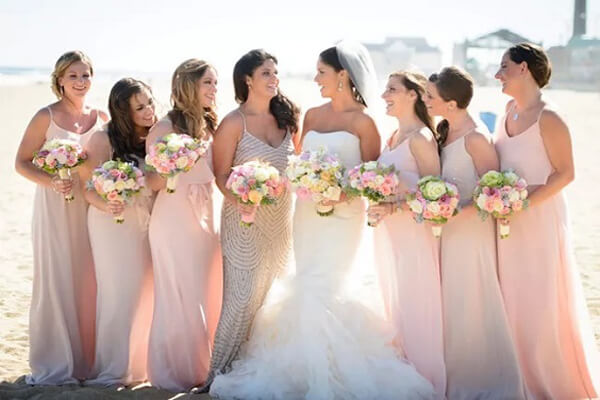 Why Beach Weddings Is So Popular?
Beach weddings have maintained their popularity throughout the years because of their flexibility, especially in comparison to other wedding themes. Brides and grooms can organize their beach weddings during any season while being as relaxed or extravagant as they wish.
Beach wedding ceremony ideas often overlap with rustic, bohemian, and travel themes so the options for a seaside celebration are truly endless. A Beach wedding makes your special day feel like it came straight out of a romantic movie scene!
Top 10 Romantic Beach Wedding Hairstyle Ideas
Beachy Waves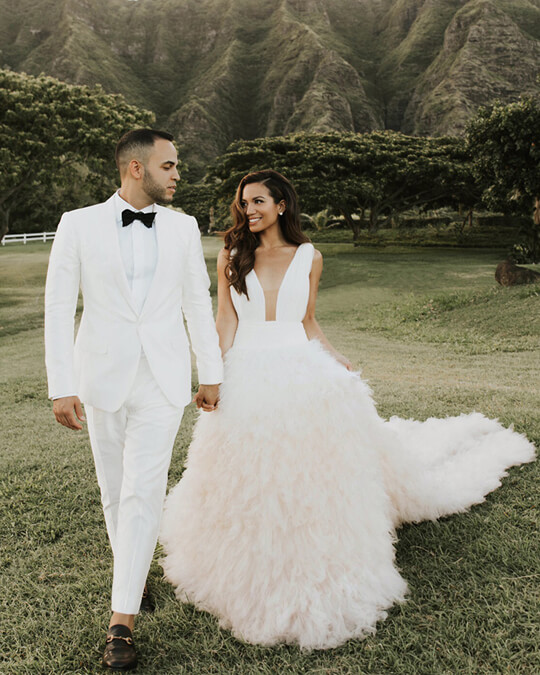 Some brides opt to wear their hair down, and they look fabulous on their big day. If you have a dress with a simple neckline or are going sleeveless or backless, this can be an elegant choice. Try styling your hair in gentle waves or curls using a large-barrel curling iron or large hot rollers. Be sure to use a shine serum and a heat protector for the best results. After you finger-comb out your waves, use hairspray to set them for all-day holding power.
Elegant Side Ponytail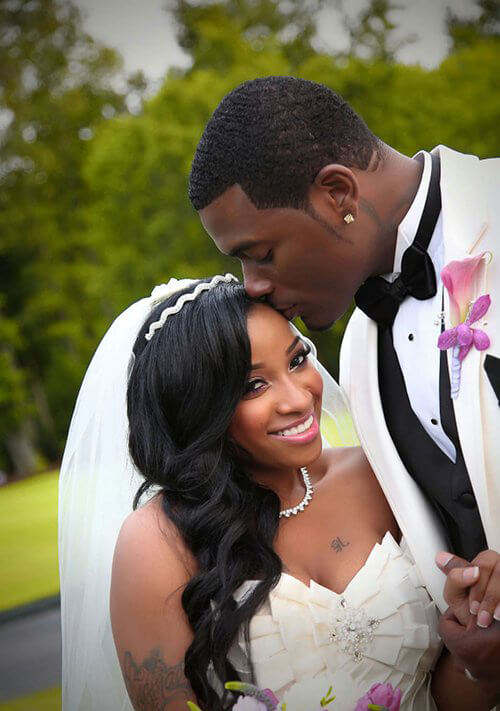 For another look with a boho vibe, try this exciting twist on the side ponytail. Start by giving your hair gentle waves and then sweep it over to one shoulder. Add a twist or two and then secure your tresses with pins instead of elastic for an updated version of the classic ponytail.
No matter how to you choose to wear your hair for an outdoor ceremony, one of the most important considerations will be your styling products. Take into account the weather, heat, humidity, and wind conditions to be sure that you use enough primer, gloss, and spray to give your locks the staying power they need to look picture perfect all day long.
Mermaid Waves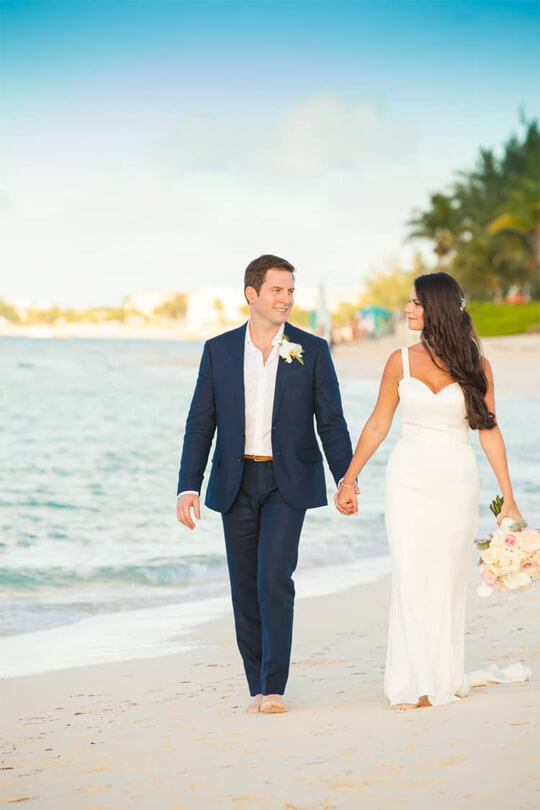 It doesn't get more quintessential beach wedding hair than shiny, wind-swept waves. This swoon-worthy style is the stuff beachy bridal-hair dreams are made of.
Romantic Half-Up Braid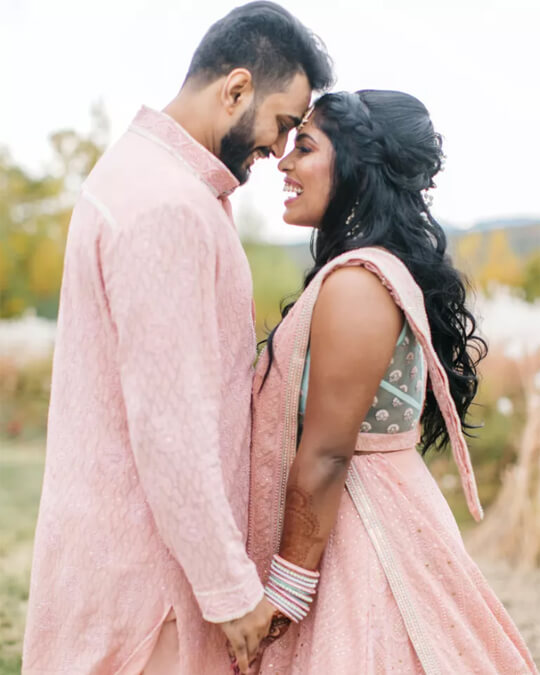 We love these half-up beach wedding hairstyles because they're the perfect combination of form and function: You can still show off your tresses while keeping them out of your face. Plus they work for any hair length. For a modern half-up beach wedding hairstyle, pin the front part of your hair back with a sparkly hairpiece.
Knotted Up-do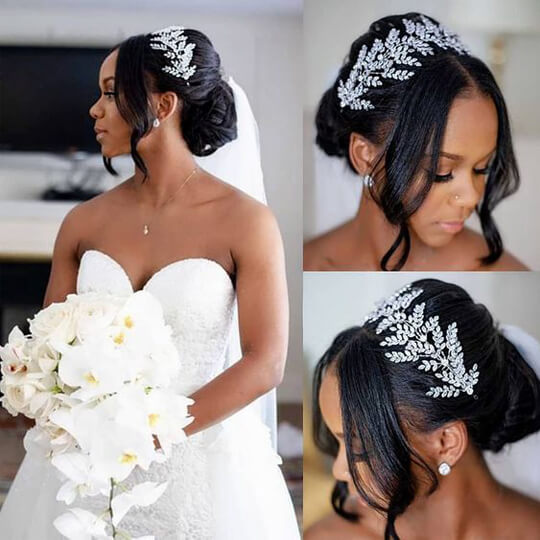 This cool-girl take on a French twist comes about by layering two twisted buns or by knotting your hair into two buns. It's an effortless look.
A Charming Flower Wave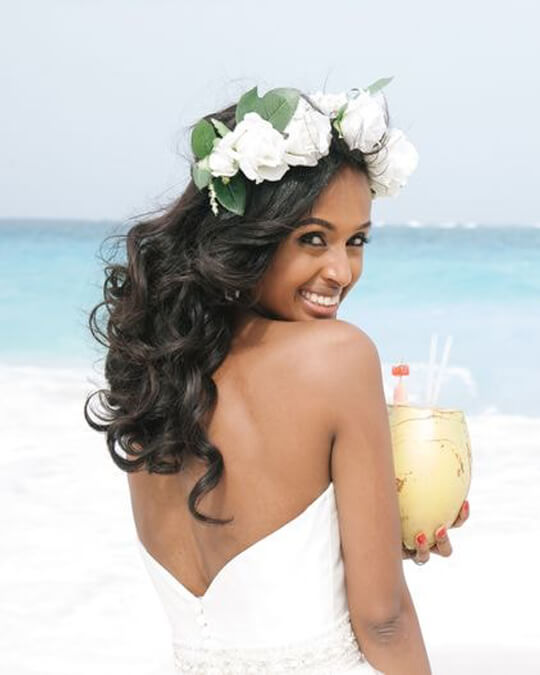 Pull inspiration from your nature-filled wedding venue and incorporate flowers into your 'do. For a unique beach wedding hairstyle, add in some flowers (we love these small white blooms) to give your wedding hair that extra little touch of romance, and asymmetrical hairdo.
A Relaxed Ponytail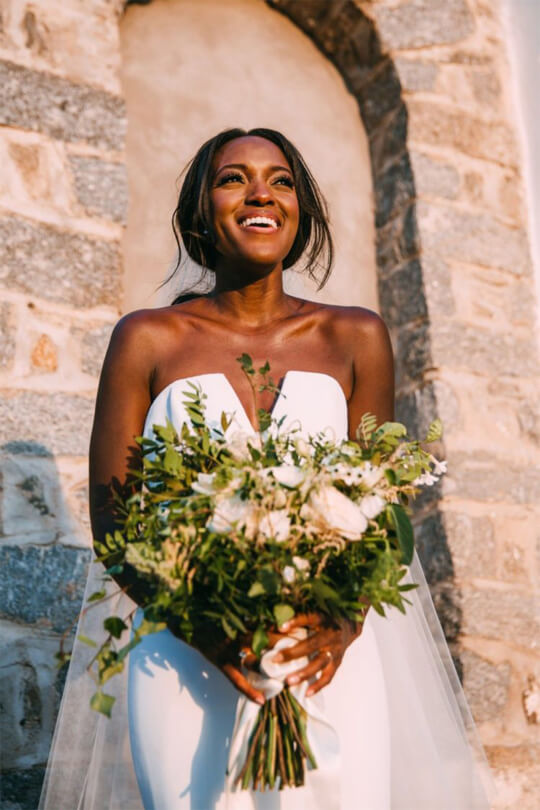 This dreamy low ponytail is a fitting choice for this bride's Hawaiian nuptials. Loosen a few tendrils from the center part and dot with flowers to finish off the vibe.
Whimsical Knot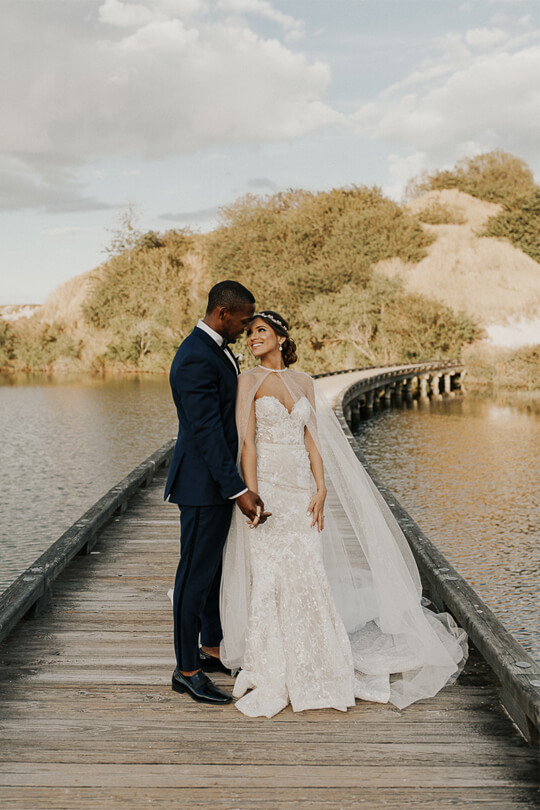 Variations of the top knot and bun are beautiful traditional go-to's for wedding stylists everywhere. In this whimsical knot, the bride has a smooth up-do that comes back to an intricate design with lovely pearls worked into it. The result is an elegant style that would be perfect on the beachfront or in a rustic barn.
Beach Wedding Hairstyles With Headband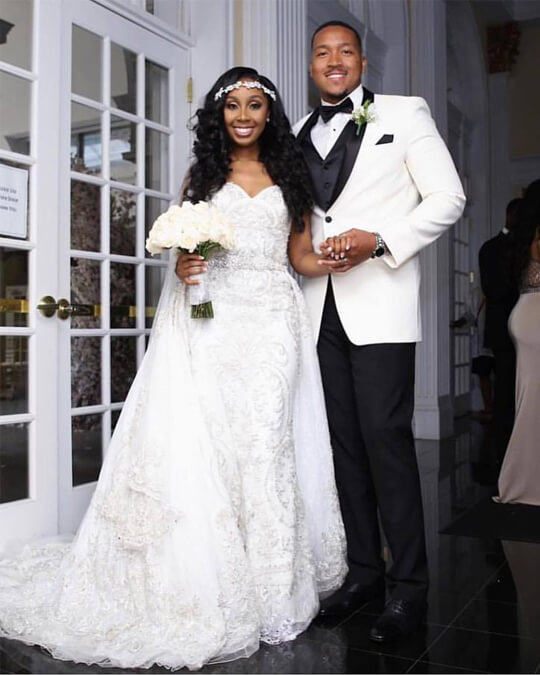 Use a headband to tame humidity-induced flyaways and to keep your hair out of your face when the seaside breeze picks up.
Long, Smooth Curls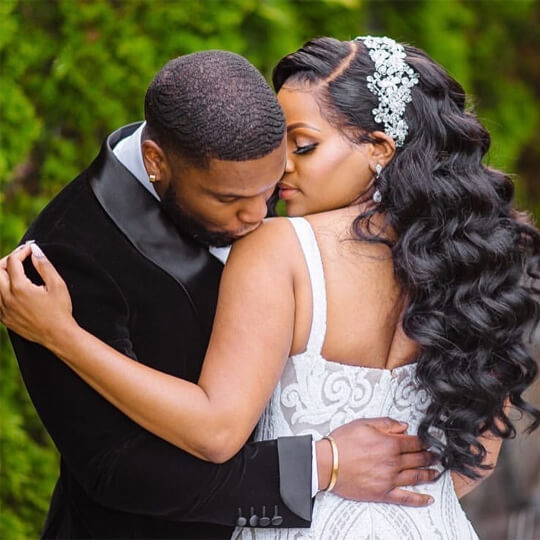 If your tresses have serious length, show off your hair by rocking these gorgeous smooth curls. Have your stylist work some frizz-fighting product through your waves before pictures so they stay shiny and sleek all day.
No matter how to you choose to wear your hair for a seaside or outdoor celebration, one of the most important considerations will be your hair quality. You must buy the top quality 100 human hair wigs which can be dyed, permed, straightened and styled your desired look and give your locks the staying power they need to look natural and perfect all day long.