Indian Hair Care Tips All You Need To Know
Oct.06,2017
Having thick and long hair is a dream for every woman. Whatever the size of the hair. Indian human hair is different from any other hair just because it is so thick and coarse due to which it becomes difficult to care. For taking care of your Pure Virgin Indian Hair, you spend a lot of money on expensive shampoo but not getting the desired result. Don't worry we are here to provide you the best Indian hair care tips.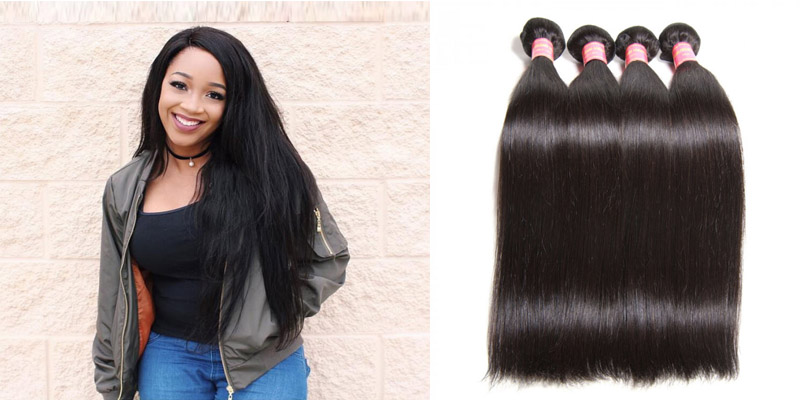 How To Care For Virgin Indian Hair?
♥ When receiving the hair you should shampoo the unit before applying to your hair. Shampoo with a moisturizing shampoo then follow-up with a light-weight conditioner to soften and detangle. Detangle the hair with a wide-toothed comb.
♥ Air Dry if you are wearing the hair in its natural state. If you decide that you want to wear the hair straight, put the hair units in the over-head dryer before applying to your hair to remove excess water. Then use a round brush or a paddle brush to dry the hair straight.
♥ If you decide that you are wearing your Indian Virgin Hair in a curly state, in order to maintain your hair at home, use a leave-in creme conditioner to keep the curls moist. Also, using mousse is a great way to define your curls. Also, use a light serum to help eliminate frizz and to add shine.
♥ When maintaining your Indian virgin hair at night, You should twist your hair in rod-sized twists or plait/braid the hair; adding rollers to lock in the curl.
Hair Washing Tips
1.The correct way to wash your Indian hair is once you take your hair out of your weave, make a full sink of water and put a full cup of fabric softener in there!

2. Let soak for 30-45min. This gets all dandruff, oil, dirt and smells out of the wefts and hair.

3. Wash out with a great shampoo makes the world of a difference! Using oily or greasy shampoos will weighty down the hair which gives an oily look and will cause it not to curl or be styled correctly.

4.Rinse out then hang on a hanger to fan dry or air dry. Do not leave the hair tied in a rubber band or put it in a bag, the hair needs to completely dry of its bomb hair, this will also bring back the natural curl and make it look flawless and weightless.
Where To Buy Indian Hair Extensions?
For such people, Julia hair comes up with a smart solution of having Indian Hair Extensions. These extensions are made up of 100% virgin hair. And collected from the single donor. The best thing about this extensions its look original. You can change Indian hair extensions in any textures and color. There is the number of the online stores who are selling it. Julia Hair is top of them. Our client reviews and services make us different from other sellers. Visit our store and give a new look to your hairstyle with Indian hair extensions.
We believe these hair care tips for women can work and can make your Indian hair super soft, totally manageable and will make sure that your hair looks beautiful. If you still have any questions about hair care. We welcome you to share your question with us. We are happy to serve you.
Comments are Closed for this post.