The Benefits Of Using Hair Bundles With Closure
Sep.11,2017
Among the hair extensions in the market, the closures or top pieces are best suited for women recovering from a type of hair loss or a period of continuous styling. Most preferred in lace material, this hair extension not only provides you added volume and length but also keeps your natural hair safe underneath.
Hair bundles with closure are the top selling in Julia hair mall. Especially, Brazilian virgin hair bundles are preferred popular among women, such as Brazilian body wave, Brazilian curly weave, Brazilian virgin hair bundles with closure are the top choice for women. Why do more and more women use hair bundles with closure? Today, we will share with everyone about the benefits of using hair bundles with closure.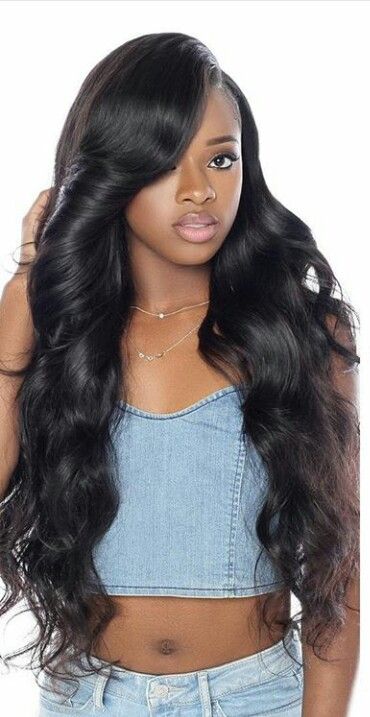 What is a Closure?
A closure is a small hair piece or top unit that you can purchase ready to wear or customize. Closures can be anchored on to the skin using liquid adhesive or double-sided tape for people with hair loss. They can also be attached to hair using clips or sewn onto cornrows. Other weaving techniques such as fusion, bonding, or micro links can be used to hold closures on to the hair as well.
Why we use hair bundles with closure?(Benefits of hair closure)
Protect your hair
lace closure provides protection for your hair. Natural hair is actually covered by the lace mesh, so those styling chemicals will not damage your natural hair, your hair also has no chance to get brittle or thin. If you cut your hair short recently and want it to become long, use lace closure.
Provide a natural install
Lace closures are excellent at giving a seamless install. Thin Swiss lace can give the appearance of a "natural" looking scalp that will keep others guessing. You will also not have to worry about blending issues because there is no need to blend with a lace closure. We provide lace closures because they are easy to sew down flat and do not have the typical line of demarcation that silk closures tend to have. When installed correctly lace closures have the ability to make your virgin human hair appear to be literally growing from your scalp.
Great Benefits for You
There are several great benefits to using a hair closure. You not only get the ability to create a part in your hair where you want it for styling purposes but you also can blend the closure in perfectly with your natural hair so that you get the fuller, richer look you want. These closures can be purchased in many color options so you can get just what you want to blend with your hair or choose a color that is a great contrast to stand out for the look you want.
Comments are Closed for this post.