How To Style Short Hair?
Mar.30,2018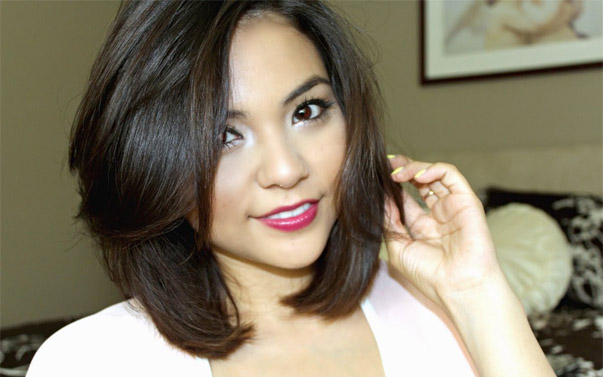 Short hair is more than a trend. It's practically a way of life. But we all know short hair always looks the same. Seriously, have you looked at the new short haircuts lately? Sometimes, when you're sporting short hair, it's easy to fall into a style rut. But your short locks still have lots of potentials. Whether you're looking for a different everyday style or an easy updo that works with shortcuts, we've got you covered!
Here we have found some quick and easy hairstyles for short hair that are simple to do but will have the compliments rolling in. You can use virgin hair bundles with closure to create your short hairstyles. Of course, you must wear real human hair extensions from the reliable supplier. We've got something new for you to try. Take a peek below at the 18 easy and rad ways you can wear your short tresses and get to styling. Trying Now!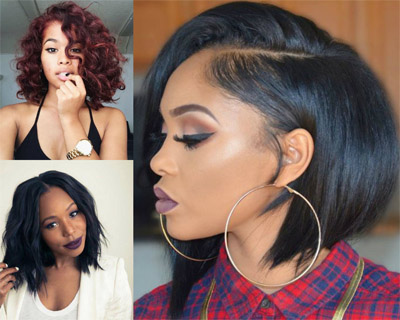 Ways to Wear Short Hair
The two-strand twist out looks great on natural hair, and it's easier than you think!

Get the big hair look without actually having a lot of hair.

Check out the faux updo! It's even cuter when wrapped in the scarf.

A half updo can get you through even the worst of bad hair days. It's so easy to pull off.
The Morning Routine
We all have a morning hair routine, but sometimes it's good to change it up or throw a new product into the mix. When it comes to short hair, it's all about adding in texture and volume.
Short Hairstyles
♥ 1. Add In Some Braids ♥
Adding in some small braids is simple and one of the fastest ways to add style to the hair. For this look, I took the longest bits of virgin Indian hair and made three braids – one small, one medium, and one thick. I overlapped them, then secured all three with a few pins. Bobby pins are a great to style short hair with as well. If you don't have enough length to braid, you can get creative with placing bobby pins.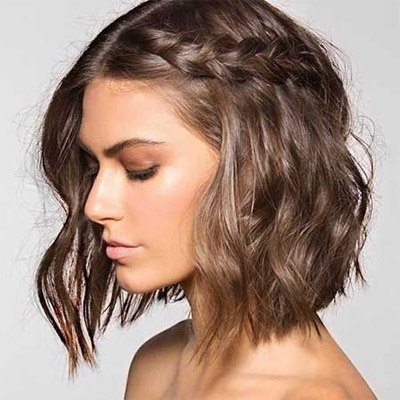 ♥ 2. Grade-A Braid ♥
On short hair, a french braid looks wispy and romantic—plus it's a really seamless strategy for tucking short layers away. Just be sure to have plenty of bobby pins on hand, especially if your hair isn't long enough to pull into a tiny ponytail at the end. And don't be afraid to let a few strands fall out of place—it just adds to the aesthetic.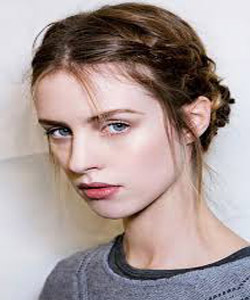 ♥ 3. Create Bangs ♥
Here's an easy way to change up your shortcut: Comb your hair forward, giving the illusion of fringe. Apply a smoothing cream to damp strands and blow dry forward.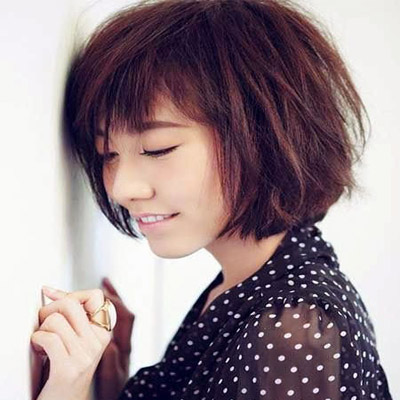 ♥ 4. Go Curly ♥
If you have natural waves, boost volume and coax out some curl with a texturizing spray. Have straight strands? Create waves with a small-barrel curling iron. Once cool, break up spirals with your fingers.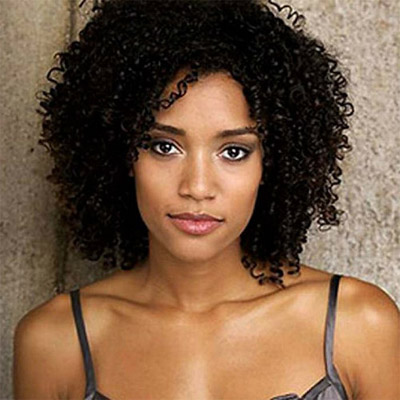 ♥ 5. Messy Tuck ♥
Sometimes when it comes to hair, the messier it is, the better. This style allows you to roll out of bed, do a little tucking and pinning and leave the house looking fresh off the runway.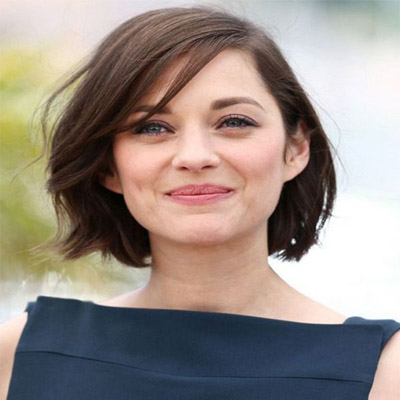 ♥ 6. The Classic Pixie ♥
The pixie is a traditional, effortless style that requires minimal effort and style looks glamorous. Go for a straight, sleek look using hairspray and mouse for perfection.
♥ 7. Wavy Pixie ♥
Use a heated brush wand to get the stylish look of the waved pixie. Just run the brush through your hair until reaching your desired look.
♥ 8. Texturized Pixie ♥
Even super short dos can share the styling love. Give your pixie cut some volume and texture — quickly go through with a curling wand and some finishing pomade to keep it all in place.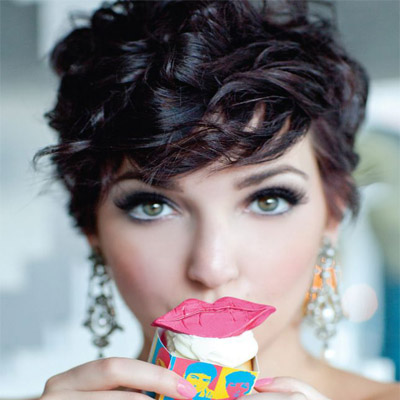 ♥ 9. French Knots ♥
Get out those bobby pins and get ready to braid. This is not your usual French braid, so your hair will definitely stand out from the crowd. Throw on your party dress and dance the night away while rocking this stellar style.
♥ 10. Pony Knot ♥
If you're truly living the lazy girl life, here's one way to amp up your ponytail game in a few simple minutes. Separate your hair into three sections with a ponytail in the middle, wrap, pin and presto.
♥ 11. French Twist ♥
This is one of those hairstyles that looks difficult to do, especially with short tresses. Pair it with your fave button-down and pencil skirt for a chic office look.
♥ 12. Pinned Back Waves ♥
Pump up that volume. Bobby pins save the day yet again — this style gives some major oomph to your do while also conveniently keeping those bothersome front pieces out of your face all day long.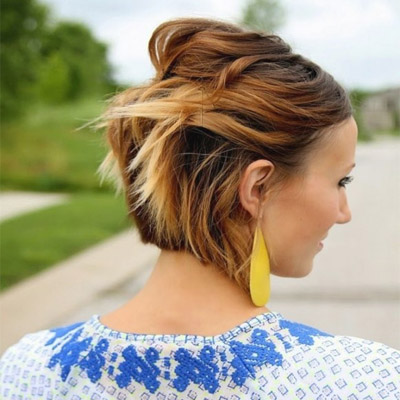 ♥ 13. Half up, Half down ♥
This is an effortlessly cool look that takes less than a minute to create. Simply secure half your bob in a hair band as a messy bun and pull out a few loose strands.
♥ 14. Smooth and Sleek ♥
Create this beautifully smooth and sleek straight look by using a rounded brush to blow dry wet hair followed by a pair of straighteners to smooth over kinks and frizz.
♥ 15. Big Volume Bob ♥
This big volume angled bob is the perfect day to night look. Mousse and hairspray will help keep it in place.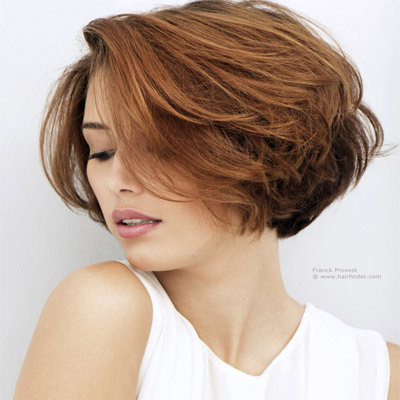 ♥ 16. Double Dutch Braid ♥
One of the most genius things about the double dutch braid is that it can be done without using any hair products; all you need is a clear elastic to secure the ends.
♥ 17. The Tiny Knot ♥
For a hairstyle that will make people look twice, we love the tiny knot; a subtle, barely-there addition that can easily be twisted into any hairstyle.
♥ 18. Center Braided ♥
Growing out a pixie cut can be frustrating — your hairstyle is no longer structured the way you originally intended it to be, but there aren't many ways to actually restyle it due to the length.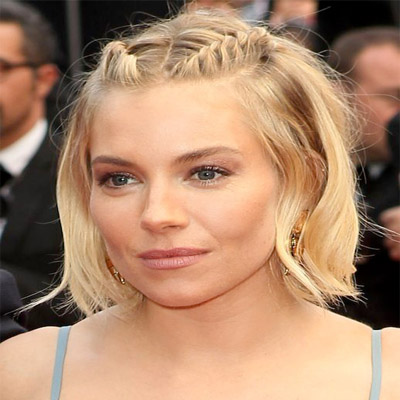 Whether you use gel for a sleek combed back hairstyle or whether you allow long full fringes to fall into your face for a beveled look, it is quite simple to turn any short haircut into a glamorous expression of your desired style.
Shop For Best Virgin Indian Hair Bundle Deals
Shop For Remy Virgin Indian Body Wave Hair 4pcs
Shop For Human Virgin Indian Curly Hair Bundles
Shop For Best Virgin Indian Remy Loose Wave Bundles
Shop For Best Real Virgin Indian Straight Hair 3 Bundles
Related Articles
Comments are Closed for this post.