How To Remove Your Weave Hair and Store It?
Jun.06,2018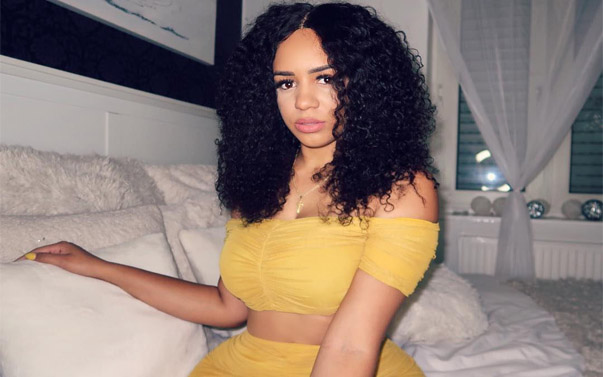 human hair weaves like Brazilian hair, peruvian hair, malaysian hair and Indian weave hair, are meant to be used over and over again once removed. This hair is strong and versatile and, if cared for and stored properly between installations, can remain beautiful for the longest time possible.
You've rocked a hair weave for the recommended period of time, and now it's time to remove it. While some ladies would rather put another set of extensions in right away, it's important to do something first. Practice good weaving habits and your hair and hairline will remain healthy enough to sport another weave when it's time.
When to Remove Weave Hair
Furthermore, if your braid pattern has become very loose and you can visibly see new growth.
Even if you have not yet reached eight weeks if you leave out is becoming hard to manage it is probably time to rethink your style. Telltale signs are a shifting closure, a lifting lace front, and a wobbly foundation.
If the braids are no longer strong enough to hold their shape, and you keep an install, it may lead to breakage, bald spots and will make detangling harder when you do decide to take down your weave.
Don't fret if your hair grows fast, at least you will be able to do a length check!
Next, if the thread has begun to come out of your install, it is simply time to take it down. Hanging wefts or tucked tracks serve no one.
Additionally, if your scalp begins to itch or feel tender, it is trying to tell you something! Listen, learn how to remove weave or have a professional remove your install.
Being attentive to the needs of your scalp can save you money, time and hair.
How to Remove Weave Hair Safely for Each Type
Traditional Sew In Weave Hair
A traditional sew-in weave hair is the most natural looking. In a basic install, all hair is braided except the portion for your part and maybe hair around your crown if you love "baby hairs." A traditional sew in is fairly easy to remove.
Step by Step Guide:
Step 1: First, identify everywhere hair is out, whether it is in part, around the nape or the edges; secure that hair with bobby pin or clips, so that you won't snip it in the process.
Step 2: Then start at the top of your hair, identify where the thread is and gently lift it with a comb to ensure you haven't mistaken hair for the thread.
Step 3: After double checking, proceed to cut the thread slowly out of your head, following along with your fingers or a comb.
Step 4: Try your best not to cut the wefts if they are folded over. Continue this process until you've reached the portion of your head that is not directly visible to your eye.
Step 5: Use a mirror to locate the thread and slowly begin to cut again. If you are unsure, you can take extra precautions by sectioning off the weft you wish to remove.
Step 6: After you remove all the wefts, use your fingers to go back through your hair and feel for any pieces of thread left behind. If you have an install that had a cap, pull the cap from the middle of your head and cut around it.
Step 7: Once you got the hang of how to remove weave safely, you will find that this process is not as complicated as it seems at first. Just keep in mind to be careful when removing runaway thread, you don't want to snip the ends of braids or new growth!
Glue-in Weave Hair
A weave is a quick way to add length, volume or a new style to your hair. Weaves are often applied with weaving glue to hold the fake hair in place. After the weave has been removed, it's not uncommon for some of the glue to be left in your hair, and you'll want to get it all out to prevent damage to your scalp and natural hair.
Step by Step Guide:
Step 1: Wet your hair with warm water. Apply a generous squirt of dish soap to the palm of your hand and scrub it into your hair and scalp. Leave the soap in your hair for at least one hour before rinsing your hair.
Step 2: Use olive oil, almond oil or baby oil to remove the glue. Saturate the glued areas with oil and rub it in for a few minutes. Leave the oil in your hair for a minimum of 15 minutes, then gently comb through the softened glue with a fine-tooth comb.
Step 3: Rinse your hair with water, then shampoo and condition your hair as usual.
Video Tutorial
Watch this video to learn a super easy and fast way to remove your sew-in weave/extensions.
How To Store Your Weave Hair?
Good weaves are expensive, and the best way to get your money's worth is to re-use the weave as much as it allows. But if you want to use your weave again, and again, and again. And still look fresh. It's important that you store it properly.
Here's How To Do It
1. Wash And Condition After removing the hair weave from your head, braid the hair together into one or two large braids. The braids will keep the hair together while you wash and condition the hair.
2. Braid And Brush Unravel the braid and brush out to allow for the hair to dry. Once the hair is dry, tie the top of the hair near the wefts and braid the tracks of the hair together into one large braid-securing the ends.
3. Store It Safely You can use old pantyhose to store your hair bundles. Use the leg part of the pantyhose to store one bundle of hair. The pantyhose will help to keep the hair neat, and also allow air to get to the hair, keeping your weave hair fresh. Avoid storing your hair in a Ziploc plastic bag- this might cause molding. You can then store all your human hair bundles in a shoe box or in a small suitcase.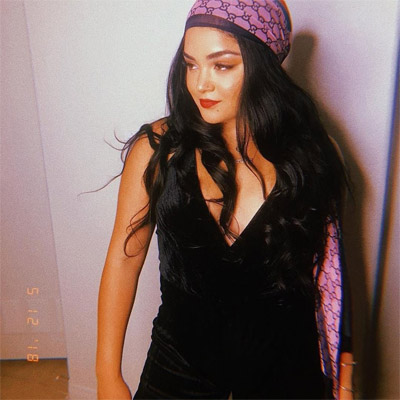 Wearing a hair weave can have many benefits but you won't realize them if you practice bad habits while wearing it or once you remove it. While extensions shouldn't have solely relied on 100% of the time, if you wear them and treat them properly, they can be a fun, stylish addition to your hairstyle arsenal. With these steps, you are assured of fresh extensions ready for reuse whenever you want.