How To Choose The Best Hat Wigs For You
Dec.19,2020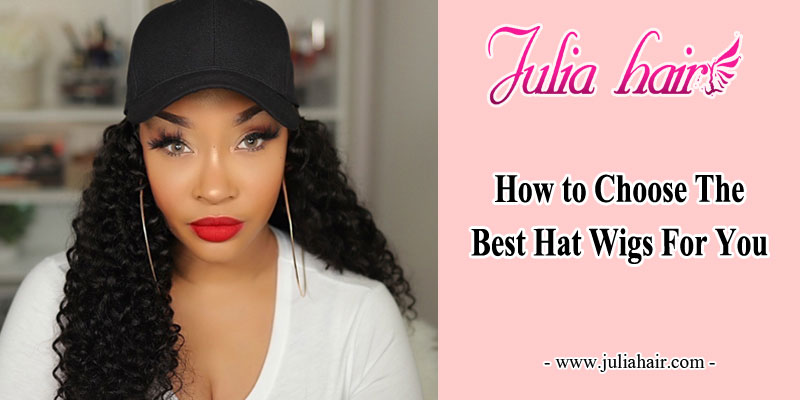 Nowadays, hat wigs are quite popular. Companies such as juliahair.com sell different types of hat wigs. They offer straight wave and curly wave for your options to choose from.
There are times when people lose almost all or most of their hair. There are a lot of reasons which may result in hair loss. Age is one of the most prominent factors which causes hair to start shedding. Another major reason is a famous cancer treatment called Chemotherapy that makes people lose their hair.
Fret not, if you have lost your hair. Nowadays, hat wigs are quite popular. Companies such as juliahair.com sell different types of hat wigs. They offer straight wave and curly wave human hair hat wigs for your options to choose from. With so many choices, the process of picking the perfect hat wig may consume a lot of time, and you may not be able to decide the best one.
To make the process easy for you, we have mentioned a few points that will help you make an informed choice. Based on your budget, make a choice that suits your personality best.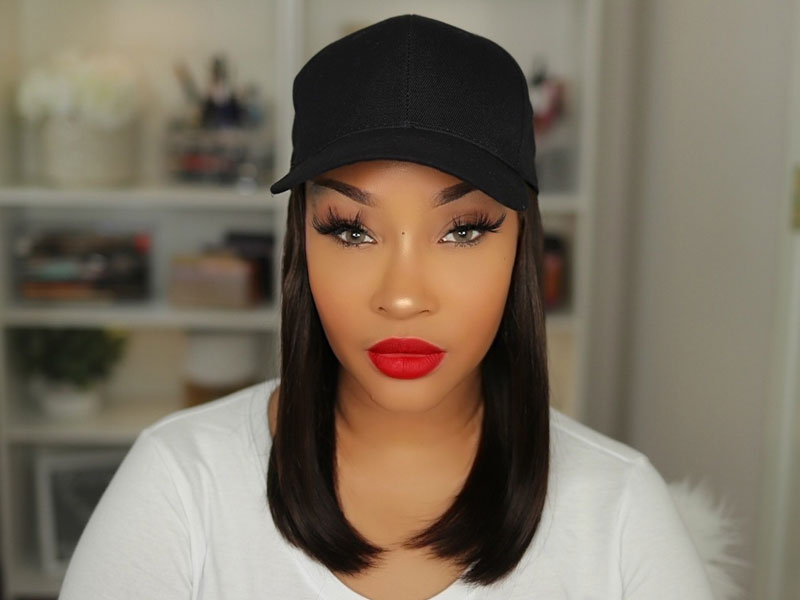 How to Choose the Best hat wig For You?
1. Wigs Made of Natural Hair
Pick hat wigs which have hair made of natural human hair bundles. They provide the required bounce and look the same as your natural hair. These hat wigs are believed to last longer than expected, and you can also choose to wash them when required. However, you should be aware that they are an expensive choice and may cost thousands of dollars.
There are several synthetic wig options available as well to choose from. The best part about synthetic wigs is that they don't require much maintenance. Synthetic ones are cost-effective as well, but will not last as long as the ones with natural hair do.
Also, the synthetic hat wigs come with a lot of shortcomings as well. They tend to produce a lot of heat and your scalp may start sweating beneath the hat wig. The sweat produced may cause itching and you may start feeling uncomfortable. Get rid of such problems by choosing wigs made from natural hair. They will provide less discomfort.
Synthetic wigs may also cause multiple skin diseases and hence are not the best option. Natural hat wigs are surely expensive but they are a one-time investment and you can keep using them for as long as you wish. Hence you must consider opting for the natural ones.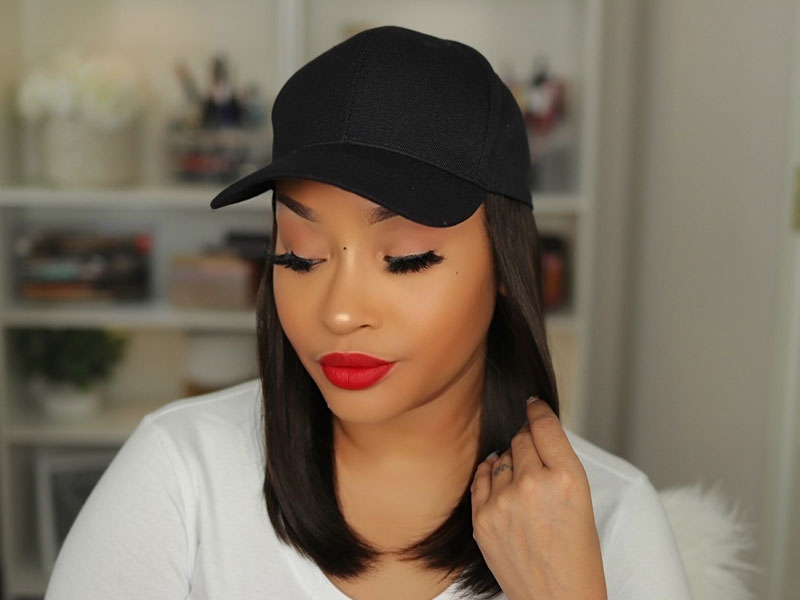 2. Must Match Your Hairstyle
Choose one that goes well with your present hairstyle. This will render you with a natural appearance and you will also not fear your tendrils peeking out of your hat wigs. Also, you need to find the one that goes well with your old hair, if you still have them. The hat must sit well on your head and your tendrils should blend with the fake ones easily.
Wearing a hat wig that doesn't match your hairstyle will ruin your entire appearance. Your natural hair might stick out in places that might give away the fact that you are wearing a wig. Hence, it is of utmost importance to choose one that blends naturally with your hairstyle. You can also choose to trim the wig in places and shape it as per your hairstyle.
3. The Size of Your Head and the Shape of Your Face
Don't make the mistake of believing that hat wigs are available in one size that fits all sizes. They are available based on the size and the shape of the head. Head sizes of different people vary, and hence, pick one that suits your head's size and blends with your face's shape perfectly.
Your face can be oblong, heart-shaped, diamond in shape, etc. Ask your stylist what kind of hat wig will suit best, and based on the suggestion, pick one from the available options.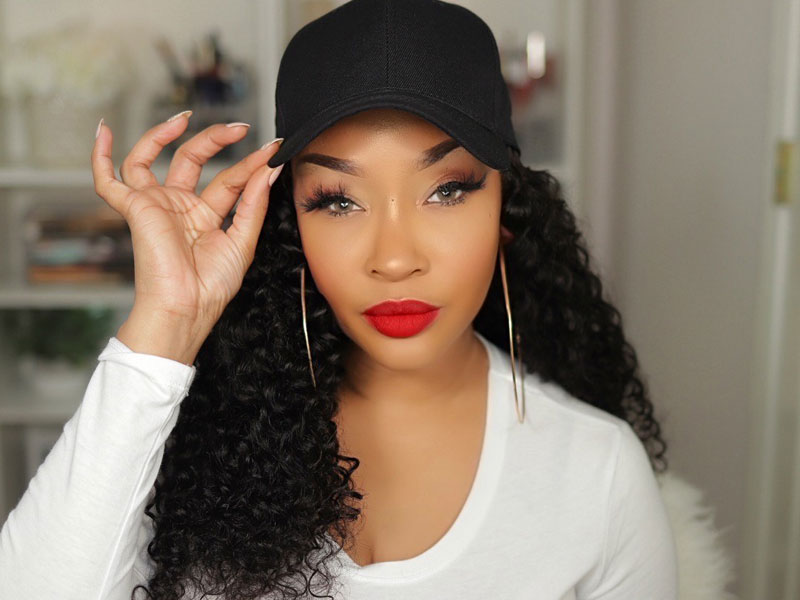 Considerations Before Buying A Hat Wig
Before wearing a hat wig, you need to keep a few things in your mind. Otherwise, it will fail to render you with a natural look and thus fail to serve the purpose.
Trim the Hair to Fit Your Size:
Hat wigs are generally made with extra hair at the temple, and hence you are required to get it shaped based on the shape and the structure of your face. When you choose to get a synthetic wig trimmed, ensure that the stylist is trained enough to cut them properly.
Braid Your Natural Hair:
Also, braid your old hair underneath the wig so that it doesn't appear out of the blue. This step is the key to ensure that your wig doesn't look lumpy. Not braiding your hair is the most common mistake that you might make. If the hair present beneath the wig is not flat enough, then the hat wig will look bumpy, which will in turn comprehend that you are wearing a wig.
Check the Materials Used:
If you have lost your hair by undergoing chemotherapy, or you live in a hot and humid climate, your hat wig may overheat your head. Hence, choose one that uses natural materials. Several hat wigs are prepared using different materials such as cotton and nylon. Hat wigs made from Nylon are not good and can affect sensitive skin and cause them to itch. Hence, carefully review the materials which are used to made the wig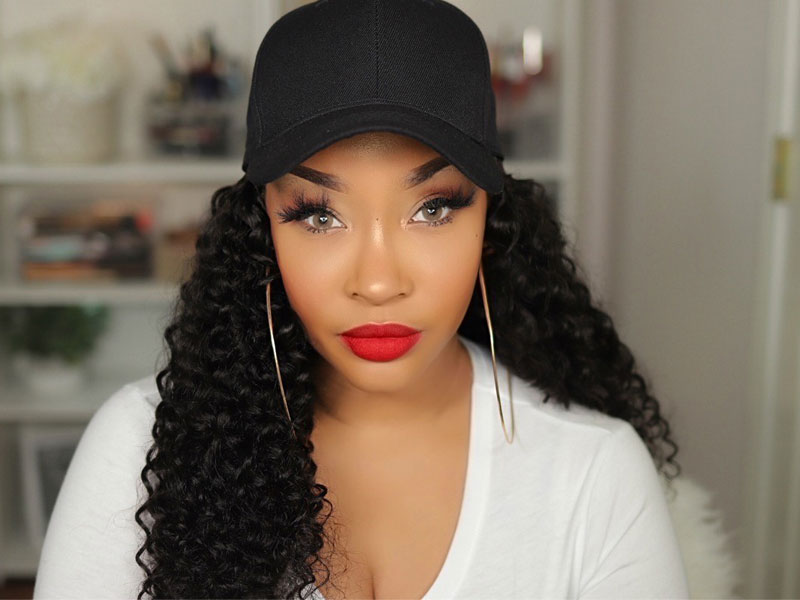 Conclusions
There exist several kinds of hat wigs available for you to opt from. However, consider the factors as mentioned above before investing in a particular wig. It would be best if you can opt for a wig made out of human hair. However, they are quite costly. If you are looking for a cheaper alternative, you can always go for a synthetic one but consider their shortcomings before investing in them.
No matter the material used to prepare it, it will stay in its best condition if you take proper care. Treat it just like your own hair, and it will last for many years. Hence, you can think of them as a one-time investment. Also, make sure to opt for a hat wig that makes the hair look natural.
Christmas Forward Buying!
Add julia hair To Home Screen- Get $10 Off
Time-limited: Extra $10 Off For Order $139+, code: CR10
Up To 35% Off For Wigs, No Code
28% Off For HD 5x5 Lace Wigs, No Code