Hair Extensions Guide That You Must Know
Oct.12,2017
We all like to add a little length to our hair every now and then, but of course, it's never as easy as it seems. Whether you're looking for a temporary length fix or a long-term commitment, your hair's texture comes into play in what method of extensions your stylist will recommend. Of course, human hair extensions are the top choice. With the development of the society and human being, human hair extensions have filtered through the corners of the society.
However, a guide that we must know when women want to buy hair extensions. Today, This blog will tell you what you need to look for when purchasing them, how you put them in for a natural look and how you can maintain them so that they last as long as possible and so on.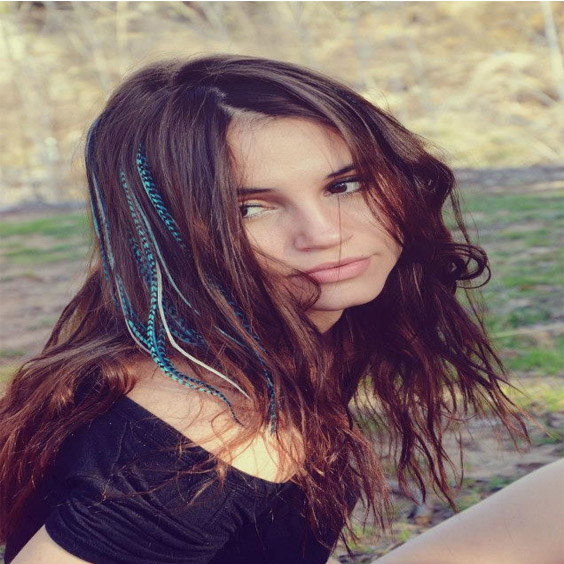 When Should You Use Extensions—and Why?
There are plenty of great reasons to get extensions: wanting to wow at a special occasion, needing an everyday boost of glamour, or something in between are all great reasons to get extensions. They're perfect for creating a signature look, protecting and giving your hair a breather, or for changing your style without the commitment.
The honest truth is that it doesn't get much more versatile than extensions. Whether it's the color of your hair or just the length, you can switch it up effortlessly. Extensions can also aid in hair growth. By alternating rows amongst your hair, extensions will serve as a cushion to keep your hair from rubbing on anything, promoting growth.
How To Select The High-Quality Hair Extensions?
When purchasing hair extensions you want to get as close to your natural color as possible and the best quality of hair you can. Almost all of the stylists recommend human hair, as it will blend seamlessly with your own locks.
When selecting the color, make sure you go shopping or to the salon during the day. Comparing hair color in the natural light is the only way to ensure you get the best possible match.
Every hair extension method has its' pros and cons, but it comes down to finding a method that is suitable for your hair type, lifestyle, and budget. There are three attachment methods to choose from, including clip-in, tape-in, and sew-in extensions. Whichever method you decide to choose, always turn to a salon professional for an application, otherwise, you might put yourself at risk for damaging your hair.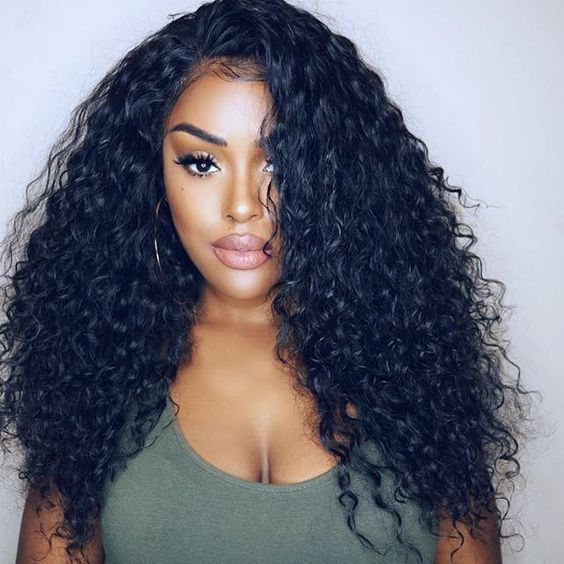 How To Wear Your Human Hair Extensions?
Once you've color matched your extensions and had them trimmed to work with your style, take them out, wash them like you would natural hair (making sure you've checked which shampoos you can and can't use on the hair or synthetic), and leave them out to dry, flat.
Next, section your hair into layers. Extensions are always clipped into the bottom layer first, working up. Take these steps for each section:
♥ Take a brush and gently backcomb the root sections of hair that you'll clip the extensions into, finishing with a light misting of hairspray. By texturizing the hair, you're giving the extensions more to clip onto.
♥ Next, clip in the extension in at a slightly uneven, slanted angle. If you clip them in totally straight, they won't blend into the hair as naturally.
♥ Once clipped in, brush your hair so that the extensions fall into your natural layers. Take a straightener and straighten the layer (check if styles are compatible with your extensions), again, for blending purposes.
Once you've done each section of the hair, brush the full head and then either leave it straight or style as you naturally would using a tong or product (if you use synthetic hair, make sure they are heat-friendly). Comb your fingers through your hair and add some texturizing product to the top roots for added volume.
How To Care For Your Hair Extensions?
It's not difficult to keep your hair extensions in good tack, but it does take care and maintenance. Here are the golden rules:
♥ Use a good wide-toothed comb to remove tangles in the morning.
♥ Avoid over-exposure to sunlight and pollution.
♥ Don't use too many accessories like bands, clips, and ribbons; these will cause the extensions to become loose.
♥ Eliminate moisture from the hair to make extensions last longer.
♥ Add oil once a week to add shine to your extensions.
♥ Allow a time span of a few weeks before experimenting with a new type of extension.
Julia hair extensions are 100% Remy human hair extensions, various hair extensions types, hair length and hair colors available for you to achieve perfect hairstyles. Shop Julia Hair Extensions today for the best selection of Hair Extensions!
Comments are Closed for this post.