Where to Buy The Best Cheap Virgin Human Hair Extensions
Sep.16,2017
We all know there are many different hair types and choosing the right one for you is important as it will determine how the extensions will feel and look. But where to buy the best cheap virgin hair extensions? If you are not sure it's worth taking the plunge. We're here to help make you make that decision.
Clip in hair extensions
Clip in hair extensions is temporary extensions with the option to take them out as often as you prefer. With this type of extension, it will not hold well in thin hair due to the weight of the clips. The clip in hair extensions will not hold with thin hair as the weight of each weft is really heavy and they tend to slide out, especially if you want them for everyday wear! Further damage could be caused by the clips putting the strain on the thin hair causing bald spots. If you want full hair every day, clips are not the best option.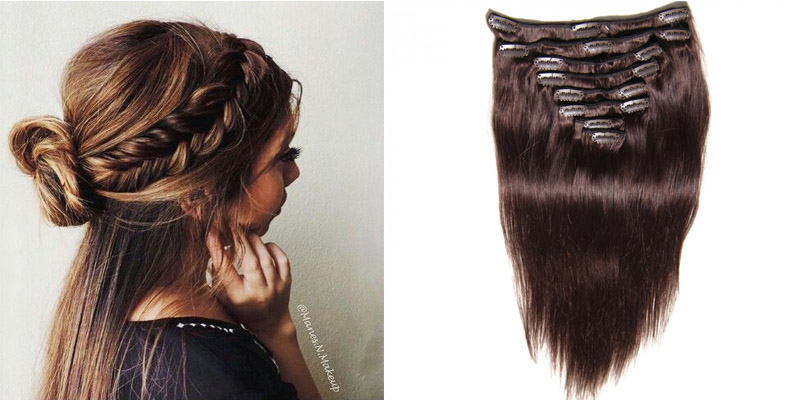 Tape in hair extensions
Tape hair extensions are semi-permanent extensions and their main appeal is that they are quick and easy to fit in. The extensions are pre-taped and then sandwiched on either side of your own hair. These types of hair extensions can last anywhere from six to twelve weeks. While they're easy to maintain and are pretty easy to put in, they are usually low-quality hair extensions, plus, they can make tying your hair up a bother!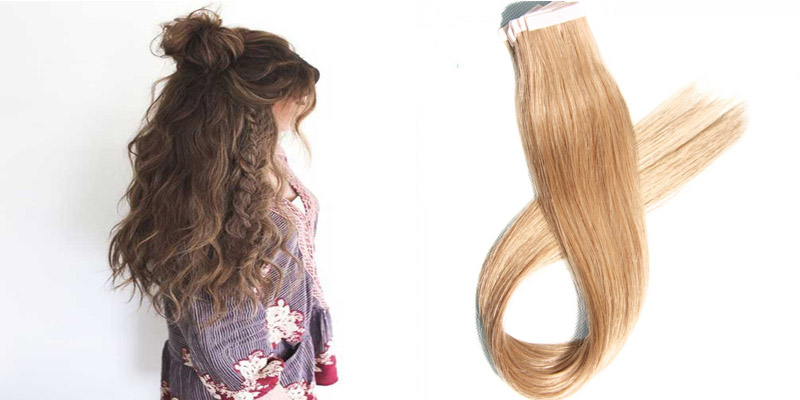 U tip hair extensions
U tip hair extensions are fused to your natural hair with the help of keratin bonds, plant/petroleum based adhesives, and a hot tool. This type of hair extension is also called "Fusion." Over the last few years, they have become very popular because of the natural look and feel provided. However, unlike other popular types such as clip-in, these extensions require maintenance.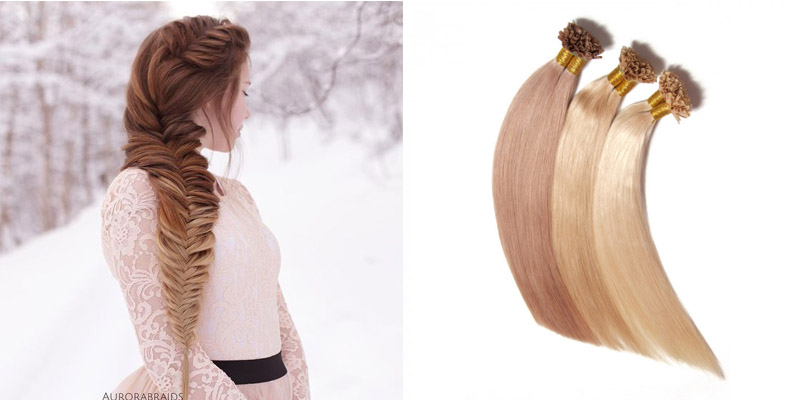 Once you wear these extensions in your hair, you have to practice a certain degree of caution when using oils, conditioners, and heat styling tools because they may damage or loosen the bonds in your hair. As such, most women choose 100% natural virgin U tip extensions.
I tip hair extensions
I-tipped hair extensions from Julia hair are tipped with a keratin sealant that can be fused to your own hair without heat or metal rings if you so desire. I-Tipped hair extensions are also known as shoelace tip, Flash Point, and cold fusion. These extensions are applied by using a pulling tool, either a hook or loop, which pulls the client's hair through a very small micro ring. The I-tip extension is then inserted into the micro ring which is then compressed with special pliers – This compression holds the extension in place.
So where to buy extensions that you must have already known. With high-quality virgin Julia Hair Extensions, you can finally have that fuller and longer hair you've always dreamed of. You can rest assured that you'll be confident when choosing a set of hair extensions that are suitable for your hair type and lifestyle. You can choose one type in Julia hair online store.
Some Things You Need Remember
1. Hair extensions prices vary depending on quality, length, and hair grade.
2.With hair extensions, your head will feel heavier than normal when your hair is wet.
3.The extensions will also take longer to dry than your natural hair. This is another reason to match the extensions to the texture and weight of your own hair.
4. Having thicker hair extensions than your natural hair will weigh more on your scalp and can cause pulling irritation, and hair loss.
5. Incorrect installation can damage the hair and scalp, and hair loss can be permanent.
6. Tangling and knotting can be an issue if your hair extensions are not cared for properly.
Comments are Closed for this post.