Hair Care Routines For Long Hair
Dec.11,2017
If you're longing for long hair, growing out your hair is only the first battle in a never-ending war because once your hair has reached your desired length, whether it's down to your hips or just below your shoulders, you will be fighting to keep it detangled and healthy and strong. If you want long virgin hair, you need to learn some hair care routines for long hair, which is, of course, a much more complicated mission than it might seem.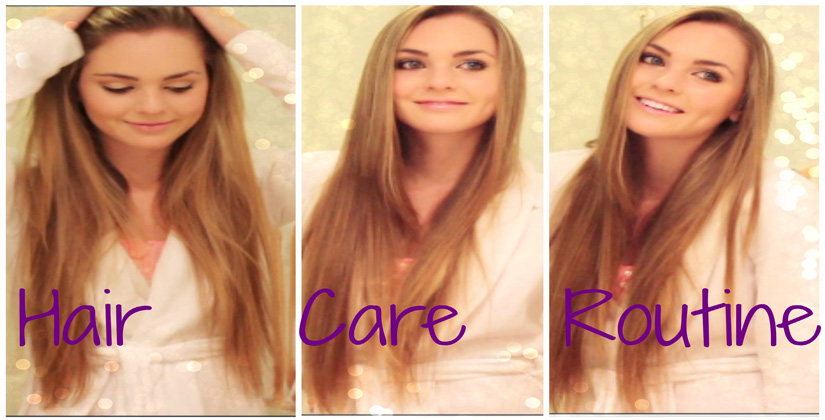 The Basics Tips
Ok, pretty basic but always start brushing your hair from the bottom and move to the roots so you don't cause any damage, also if you don't have straight hair it's best to brush it only before you wash it. Brushing wavy or curly hair will make it look frizzy even if your hair is healthy.
Detangle Daily: Use The Right Comb
Long hair is more susceptible to tangles. Daily brushing helps remove snarls and will help thwart the formation of larger knots. The wide-tooth comb is your friends, as are small detangling brushes. When you are brushing long hair, start from the bottom and work your way up. That's the best way to ensure you're actually getting knots out of your hair, not just breaking them and causing more split ends. You must keep your long hair detangled if you want it to last.
Shampoo Less Often
You really don't need to shampoo every day. Nope, not even if you work out. A good rinse and scalp massage in warm water goes a long way (use your fingertips, not your nails, please). Try to stretch the time between your shampoos as long as you possibly can. Your hair is not generally dirty unless you're failing to wash your hands regularly and then touching your hair. If you just can't deal with it, try a cleansing conditioner. The more you shampoo, the more friction your hair gets, and the more damage you will see.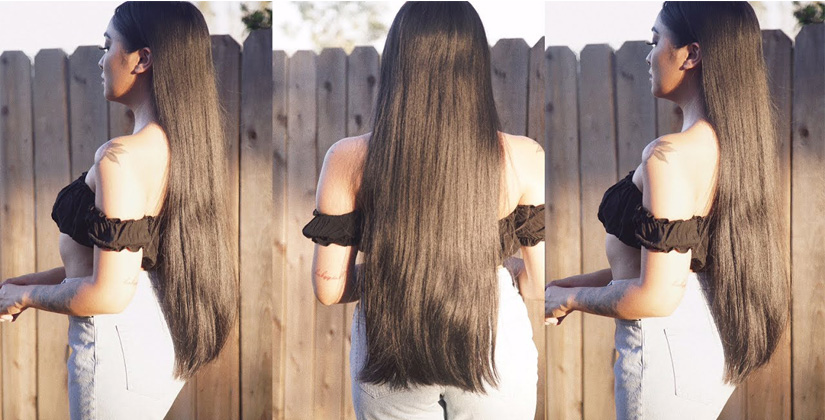 Don't Skip Condition
The secret (well one of them) to keep long hair healthy, shiny, and silky? Conditioner. Conditioning hydrates soften repairs damage and help to smooth flyaways and frizz. Apply conditioner during every shampoo regimen, concentrating on mid-lengths and ends. Avoid roots which can weigh down long locks.
Get Regular Trims
The ends of long hair have been styled and colored so many times that they get dry and frizzy quickly. Ask your stylist to snip less than a half inch every other month since your hair grows faster than that, you won't lose any real length. If you wait too much longer between cuts, split ends could resplit, which means you'll have to trim away later on.
Deep Condition Every Week
This is the beauty tip that both dermatologists and hairstylists agree on—you should incorporate a deep conditioner into your weekly hair care routine for extra hydration.
Avoid Hot Tools
If you insist on blow-drying your hair every day, be smart: Don't concentrate the highest level of your hair for a long time. Keep it moving in a cooler setting and lower velocity. It takes a little bit longer but a little more care and time will be beneficial.
Prevent Damage When Sleeping
A lot of damage can happen to your hair when you sleep, especially if you're prone to tossing and turning at night. Some people sleep on silk pillowcases to prevent breakage, but you can also loosely braid your hair before going to sleep on your regular cotton pillowcase.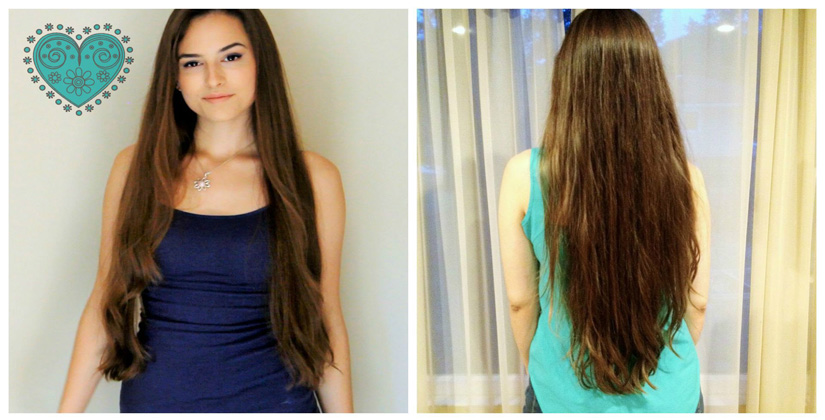 Top 10 Tips For Long Hair
1. Make sure you are washing your hair with the right shampoo and conditioner Rinse your hair with cool or lukewarm water.
2. When you come out of the shower and need to dry wet hair - don't rub it in a towel.
3. Brush your hair with a natural bristle hair brush (try and avoid plastic brushes).
4. Detangle wet hair gently with a wide tooth comb and some detangling spray.
5. Be gentle with wet hair, it can stretch more when wet and is more prone to breakage.
6. Avoid using the hairdryer and heat styling tools every day.
7. After swimming in the pool or at the beach wash your hair with a mild-cleansing shampoo to remove saltwater, chlorine, and pollutants.
8. Protect your hair from UV damage by using a protective conditioner with sunscreen in it when you go out in the sun. It not only protects your hair from sun damage but also keeps color-treated hair fresh.
9. Don't neglect your scalp, it can also get sunburnt and dry - lightly spray in leave-conditioner to moisturize all day and rub some pure jojoba oil on your scalp if it feels itchy.
10.Deep condition your hair with a moisturizing hair masque once a week.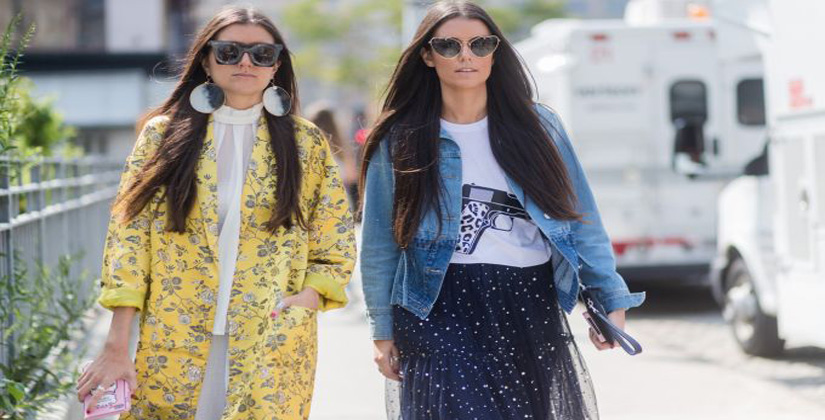 Every woman dreams to have long and beautiful hair. Hopefully, these hair care tips will give you something to get started with and help you take good care of your long hair. If you don't have long hair, and your hair won't grow past a certain point, if you're craving that feeling of long hair, check out these clip-in hair extensions which will give you long thick hair - and you don't even have to wait years before it grows out naturally! So, these care tips will still apply to you no matter you have long hair or not.
Related Article
Comments are Closed for this post.