Everything You Need To Know About Balayage Hair Color Trend
Jun.21,2021
Balayage hair color is on track to become the preferred way for women to create a layered, "sun-kissed" look. It is one of the most popular (and elegant) ways to get a beautiful, multi-colored look for your hair. In basic terms, balayage takes a more artistic approach to highlight one's hair, with the stylist "painting" individual sections while leaving others untouched.
What Is Balayage Hair?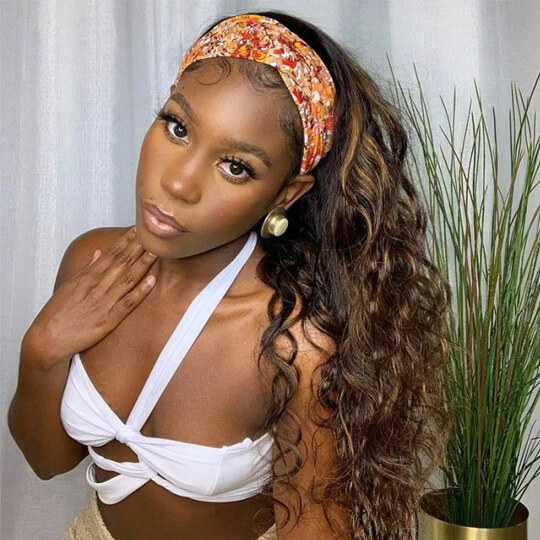 The term balayage is taken from the French word for 'sweeping'. 'It's a freehand hair coloring technique that gives a really blended, natural look with no harsh or obvious regrowth lines.
Balayage allows for sun-kissed, natural-looking hair color, with softer, less noticeable re-growth. The principal idea being less is more when creating a natural, multi-tonal finish. The technique uses patches of light and shade to create multiple dimensions to the color.
The color created is totally bespoke to you and can even be placed in a way to compliment or distract attention away from certain features on the face. It's a great method if you want to refresh your color but don't want a bold overhaul of your look.
Why is balayage so popular?
It requires less maintenance than most hair colors.
Since the process is designed to give the look of grown-out roots in a way that's flattering and natural instead of stark and skunky, it's less work to maintain. That translates to less time and money spent at the salon, and in turn, less damage is done to the hair. We can maintain it every 6-10 weeks.
It's customized.
Every balayage is different: Placement, gradation, and color are based on your hair color, texture, and length, so it can be personalized for each client to highlight or soften facial features. We always take into consideration our skin tone and natural base color to determine which tones will work best. No two balayage should look the same — keep that in mind as you're looking through your stylist's portfolio.
It's trendy.
Celebrities from the Kardashians to Chrissy Teigen have brought the hair color trend to the limelight, so it's no wonder that it's gained popularity with the masses. A search for the hashtag "balayage" gives more than 20 million results on Instagram.
The Benefits of Balayage Hair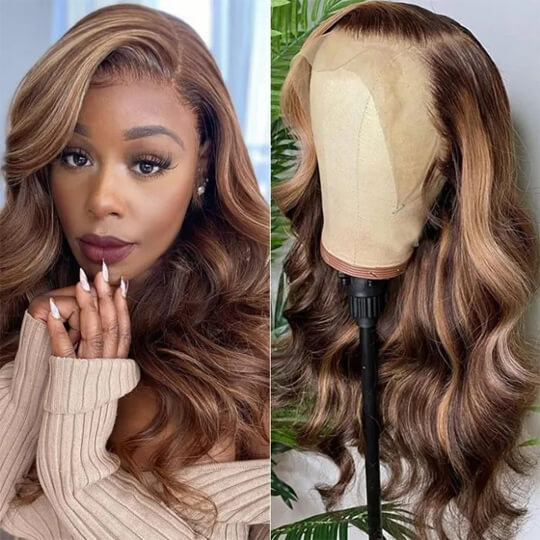 When it comes to the benefits of balayage, aside from its coveted results, balayage can be very versatile, making it a good option for most people.
Looks more natural than traditional highlights
The nature of balayage is to paint specifically selected strands and blending them with your natural base. As such, balayage looks much softer than traditional foil highlights, which tend to have more obvious lines of demarcation.
Low-maintenance
Because the lightened strokes are painted on so softly to achieve that natural look, they leave no trace of harsh, blunt lines or obvious regrowth, allowing for more time between your appointments. Your roots will also grow in more softly than they would with foil highlights.
Color is less likely to bleed during application
An under-the-radar benefit of this technique is that colorists can get up close and personal with your roots when using balayage to apply bleach onto the hair. In comparison, when using foils colorists have to ensure there's enough room away from the scalp because once the heat is applied it causes the bleach to swell and expand toward the roots. That swelling can cause what's called bleeding.
With balayage, colorists use a barrier between their sections to prevent the layers of bleach from touching. The benefit of using cotton or saran wrap in between sections is to prevent the lightener from bleeding, which could create a blotchy dye job. If foils are placed too close, it could leave what's called a "bleed", or a spot of bleach that's leaked onto the hair beneath the foil, and that can be difficult to fix.
Less-damage
Because balayage doesn't involve saturating your entire head of hair in bleach (as is the case with double-process), you use less bleach and thus get a lightened look with significantly less damage to your hair.
What's the difference between balayage and highlights?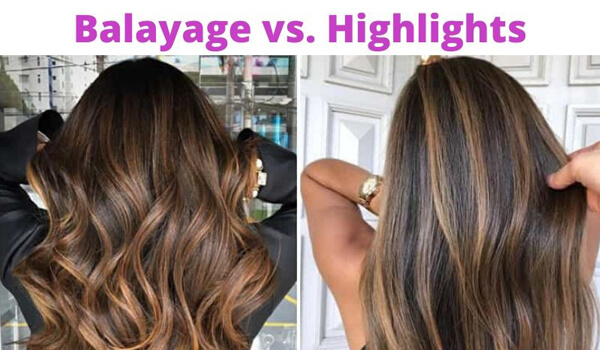 Balayage is a softer, more natural-looking result than traditional foil highlights. Re-growth lines are less noticeable, and the lines are more delicate, creating a sun-kissed look that recreates a few weeks in the sun. If you want to know more about balayage vs highlights, you can read this blog.
What's the difference between balayage and ombre?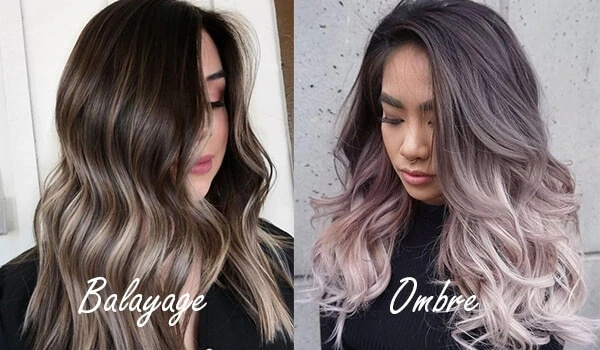 Both ombre (meaning "shade") and somber (meaning "dark") are two-toned looks that are darker at the roots, fading to lighter at the ends. With ombre, you can often detect quite a stark difference in tone, while somber is more natural and blends more seamlessly.
Can every hair type try balayage?
Yes! Any texture and color can have balayage done. Even if your hair is super dark or kinky-curly, you can try out these natural-looking highlights. In fact, textured hair is our favorite to balayage on because we can see how our curls lie and literally pick up and color the curls we want to accentuate our look.
How Do You Know If Balayage Hair Is Right For You?
If on-trend hair colors are your thing, balayage hair may be worth giving a try. Not to mention, if you're a color newbie, balayage is a great option for you! It's a subtle highlighting technique that isn't as drastic as completely changing your hair color.
Balayage hairstyles work on any hair color, so it doesn't matter whether you have brown, blonde, or red hair. Also, if you're looking for highlights that are as low maintenance as you can get, then balayage is the way to go.
With these highlights, you won't have to run to the salon for touch-ups every couple of weeks since you're not dyeing the entire length of your hair. As the highlights grow out, it'll look totally intentional. Fewer touch-ups? Yes, please!
How to care for balayage hair at home?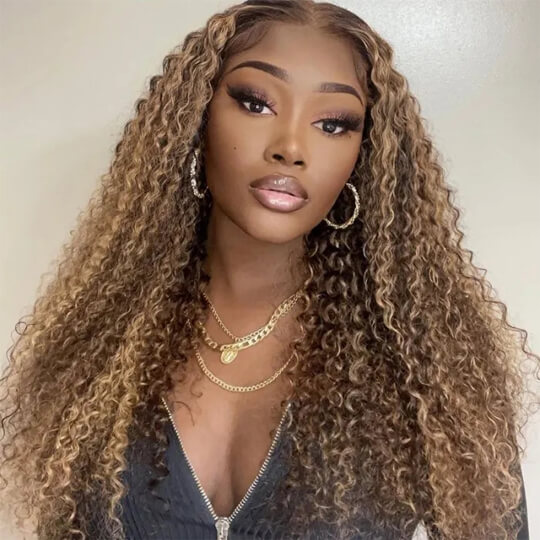 Maintenance is extremely important for hair color. Since balayage is a lightening process and your hair color will go through different stages of warmth, you need to eliminate brassy tones by maintaining your hair with high-quality hair care products for color-treated hair in between your salon visits.
1. Use Sulfate-free Daily Haircare Product
The essentials for colored hair are sulfate-free products as sulfate can not only strip away the color pigments but also the natural oils in our hair and scalp causing it to be dry and damaged.
2. Apply UV protection to prevent hair color-faded before you go out
The conditioner was born to follow all chemical procedures as it shuts down tight the hair cuticle delivering repaired and lustrous hair from the very first use and protects the color from UV damage, color fade, and heated tools.
Apply the finishing protection to wet hair before blow-drying or daily to your dry hair, and it will never weigh your hair down.
Balayage is a good way to try out coloring your hair without a drastic change to your hair. But you will still need to look after the health of your hair to prevent breakage from the lightning process.
3. Regular Hair Nourishment
Also, so that your colorwork will have a beautiful canvas to be shown on, you can strengthen your hair with an occasional hair mask treatment at home that will provide the nourishment of natural oils and vitamins.
These are the easy steps for all of us to take care of our hair on a daily basis at home. With proper care, your beautiful balayage can last longer before you visit a salon to retouch again.
How Much Do Balayage Highlights Cost?
Balayage highlights can vary in cost based on where you get them done and how much experience your colorist has. The length of your hair can also factor into the price, as it can impact how much time and product your strands require. On average, balayage highlights are generally around $200.
In Conclusion
As you can see, there is quite a bit to love about the balayage technique. Not only does it result in a much more natural look, but it will maintain its appearance as your hair grows. This helps you avoid dealing with the shock of your natural roots meeting bright blonde highlights.