Balayage VS Highlights, Which One To Choose?
Jun.17,2021
There are more and more popular hair color trends in the hair market. Looking for a color change but not sure what might be the best choice? There are two popular color techniques to add definition to your hair. Balayage vs highlights, which is better for you?
Do you know the difference between balayage and highlight color? Learning some differences helps you decide which technique is best for you. Today, we will share with you the details of the balayage and highlights.
Firstly, What Is Balayage?
Balayage is a French technique that has taken the hairdressing world by storm! In French, balayage means "to sweep". The technique mimics the sweeping with a brush onto the hair to create a softer color result often compared to a fresh from the beach natural-looking color.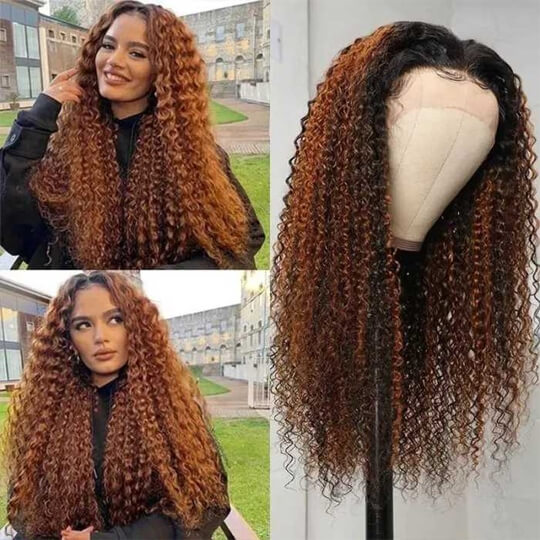 The color application is free-hand and it leaves a more multi-tonal result. Depending on your preference, the color can be only a few shades lighter than your base resulting in a very natural-looking color or much lighter, creating a more dramatic effect.
The application of the color could be compared to a triangle that is thin on top and becomes thicker towards the ends of the hair. The balayage is often referred to as the "sun-kissed" effect because the color is applied more subtly to the hair.
There are many techniques and styles used to create a balayage but the most popular are contouring, face-framing and air touch. All of these techniques involve color being applied away from the root to create a shadow root effect that allows the hair to grow out beautifully.
What Are Highlights?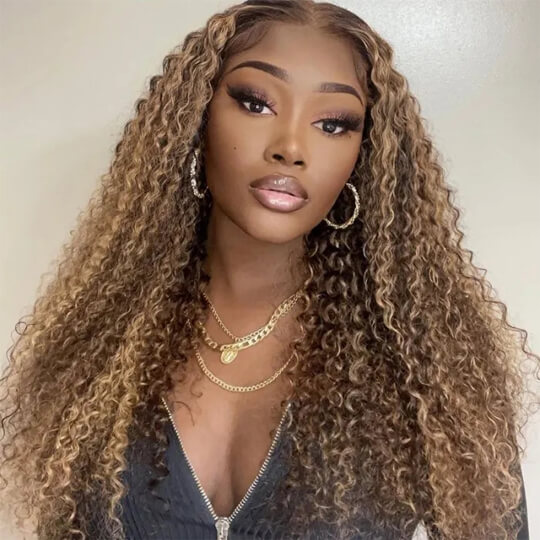 Some clients ask for streaks in the hair when they come into the salon. Streaks are heavy blonde pieces put onto darker hair, whereas highlights are placed in smaller sections and are lighter than your natural color or, in some cases, we can add color in between the highlights).
People usually highlights must be blonde. That is not the case. Highlights are simply a lighter shade or colors than you have now such as a lighter brown, reds or coopers. In summary, highlighting is not the color; it is the technique.
For highlights, you have your hair strategically placed around your head in foil then color put on from roots to end. The foils keep the heat in to help the highlights process to the right level of brightness.
The Pros And Cons Of Balayage
The Pros
It always looks natural so you don't need to re-do the roots from time to time.

If you want to lighten your tresses and maintain your natural look, getting this hair color is also recommended.

You don't need sun exposure to make your hair look sun-kissed because balayage can do it for you.

It's easier to maintain than full-colored strands.
The Cons
Few sessions are required to achieve the light color that you want.

It can damage your mane, just like any other coloring technique that uses bleach.

The color may become very orange when the toner fades.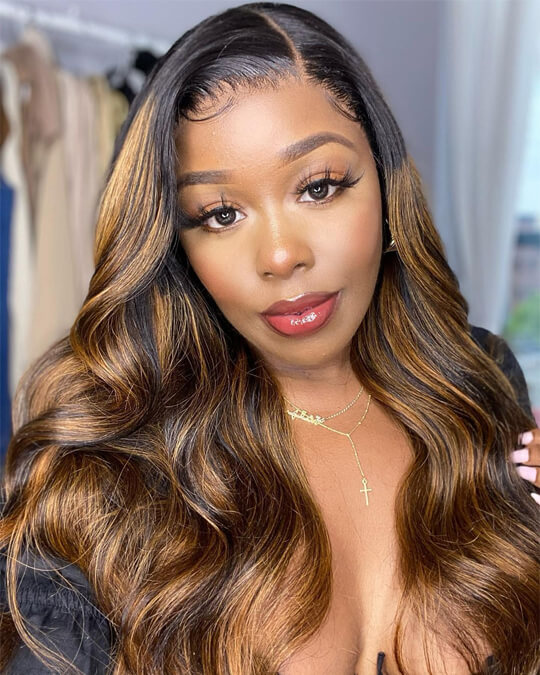 The Pros And Cons Of Highlights
The Pros
It is very subtle and a great option if you don't want to dye your whole hair. It's also perfect for the summer.

This can enhance the natural color of your tresses, adding a lot of depth and texture to them.

It offers versatility. You can choose any shade you want, depending on your locks' natural color. This is better than dying your whole head with just one shade.
The Cons
Since it uses bleach, it can dry out hair, just like balayage.

It will naturally fade, especially when exposed regularly to the sun.

Touch-ups are necessary once the darker roots appear.

Discoloration may happen as well when exposed to pool chemicals.
Balayage VS Highlights: What're The Similarities?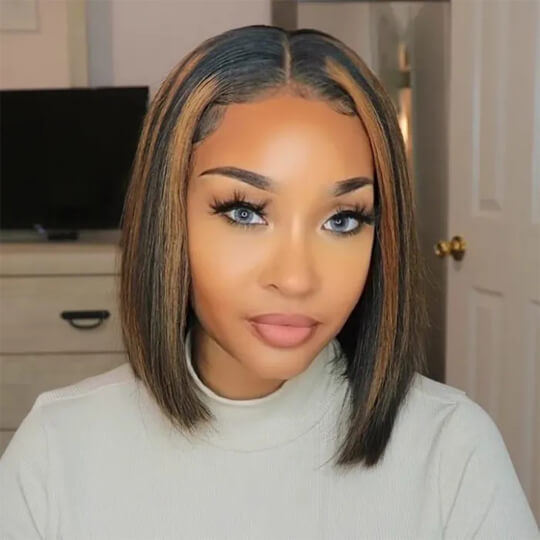 Balayage and highlights are both lightening processes, and although they use different techniques for slightly different results, both can give you that sun-kissed look! Truth be told, the only true difference between these two services is the techniques they use; everything else is the same. That being said, before and after BOTH services, you should be taking extra good care of your hair!
Balayage VS Highlights: What're The Differences?
1. With balayage, you tend to paint the color on from the mid-lengths to the ends.
2. With highlights, the hair is saturated with color from roots to the ends.
3. If you want a balanced, blended and softer look then balayage is for you.
4. For a more intensely lightened look, then you should go for highlights.
5. Placing color on the roots means that highlights are more of a commitment; they need touching up every few weeks as they grow out.
6. Balayage grows out more naturally so you can leave more space between hair coloring appointments.
7. Depending on what you are after balayage adds depth and dimension to your hairstyle.
8. Highlights are usually more evenly placed across the head and can focus on framing your face.
Balayage VS Highlights: Which One To Choose?
It all boils down to personal tastes and preferences.
Go for balayage if:
You want subtle highlights.
You have never colored your hair.
You want low-maintenance results.
You want face-framing highlights.
You want natural gray coverage.
Go for highlights if:
You want prominent and high-contrast color patterns.
You want a uniform hair color with multiple shades for a natural look.
You can commit to regular touch-ups and maintenance.
Whether you choose balayage or traditional highlights, coloring your hair can damage your hair. Moreover, brassiness can be an issue for colored hair. In the next section, we have listed a few tips to care for your colored hair.
Frequently Asked Questions About Balayage Or Highlights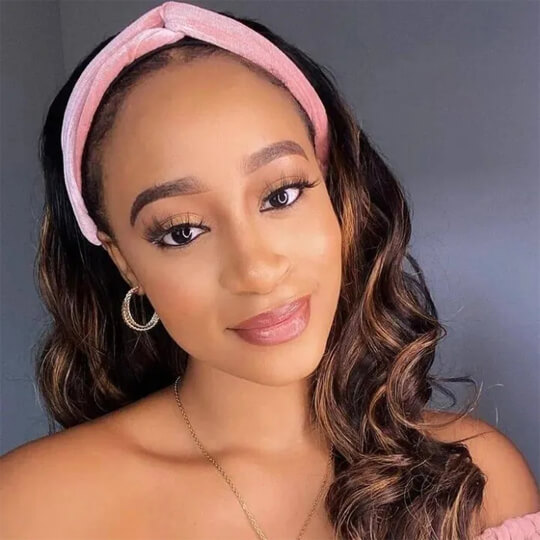 Q: Can I get balayage if I have short hair?
A: Yes, of course! The balayage technique adds depth to short hair.
Q: What are the different types of balayage?
A: You can go for full balayage, partial balayage, subtle balayage, American balayage, and reverse balayage.
Q: How to go from highlights to balayage?
A: You will need two salon appointments for this. First, the hairstylist will melt your foil line and add some lowlights for dimension. During the next appointment, the colorist or stylist will paint your hair using the balayage technique.
Q: What hair type is more suitable for balayage?
A: Balayage delivers results for all hair types.
Q: Should you try Highlights or Balayage at Home?
A: Highlights and balayage are more complicated techniques than all-over color, and often they are better left to a professional unless you are really good at doing your own hair, and aren't worried about less than perfect results.
If you are thinking of going more than a couple of levels blonde or you have a lot of permanent dye on your hair, it's better to see a colorist because you may end up with very damaged hair, banding where the old dye hasn't lifted properly or brassy tones.
If you decide to go for it, start with a few highlights and add more until you are happy with the result. Less is more, and it's much easier to add some more highlights or go blonder than to try and darken bleached strands.
Conclusions
In the end, what's the biggest takeaway in the balayage vs highlights? Balayage and highlights are both great options. Balayage is more natural and time-efficient than regular highlights. It requires less upkeep and can easily be changed without doing more damage to hair. Growing out a balayage will look completely natural whereas highlights will not.
We will help you choose what is a better option for you and for your desired result. Both options could have a very different maintenance cost and the results will last for a different length of time. Everything depends on what you want to achieve.