Do Wigs Cause Hair Loss?
Jul.16,2022
Wigs are known for their unique benefits, for example, natural hair looks and giving people more confidence, making them a popular choice among the wig-wearing community. However, there are many myths regarding wearing wigs in general. For the girls who are new to wig-wearing or just about to take the plunge and buy the first ever wig, you may be asking the question, "can wigs cause hair loss?" It's one of the most commonly asked questions because keeping healthy hair is essential for everyone. To solve your problems, we will share everything you need to know about hair loss and hair protection under your wig.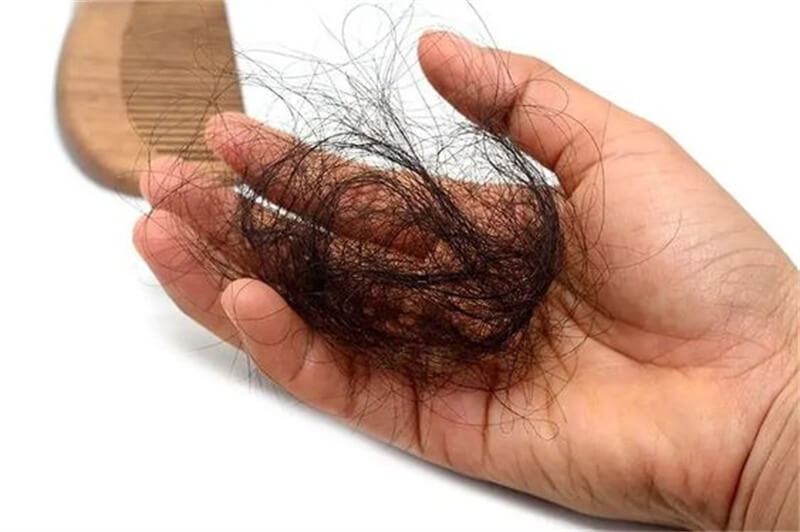 Does Wearing a Wig Cause Hair Loss?
Maybe many girls believe that wearing wigs can cause alopecia. Actually, wearing wigs will not cause hair loss or breakage. On the contrary, wigs are very safe to wear over natural hair. One benefit of wearing wigs is protecting the natural hair underneath. In addition, they not only provide a fast and easy solution to refresh your hair look usually, but they can also be beneficial when it comes to protecting your natural hair from damage from sunshine, dust, smoke, and so on.
However, if you wearing your wig too tight or are not careful when taking off the wig, it may cause traction alopecia. Traction alopecia is a type of hair loss caused by constant pulling or pressure on the hair follicle and can develop as a result of wearing certain types of wigs and other protective styles. Women with curly hair are more prone to the condition. Detangling, heavy braids, long weave, and styling of leave-out hair are common causes of traction alopecia.
How To Prevent Hair Loss From Wearing Wigs?
Daily hair condition is an important factor to cause hair loss as well. In most cases, hair loss is caused by inappropriate washing and conditioning ways. Here are some useful tips for you to prevent hair loss.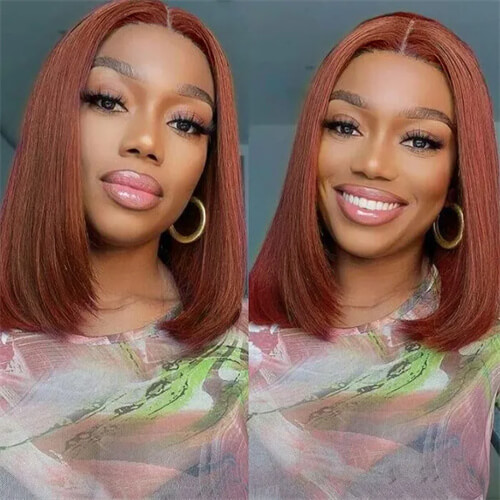 1. Get A Suitable Wig
First of all, you should choose the correct size. If you wear a small wig, it will be too tight and tug on your hair. Plus, you'd better get a breathable and lighter wig, which will make your scalp less stressed. On the other hand, too big wigs for you will tend to "bubble up" on the top of your head. To fit it against your scalp, you may need to put additional tension on your clips that cause more pulling than normal.
2. Avoid Tapes And Glues If Possible
If you find you have lost too much hair, we recommend you stop applying glue and tapes. They are hard to remove and may also have harmful and toxic ingredients that cause damage to the scalp, hair, and skin, which will experience thinning edges. There are some types of wigs that do not need any glue, such as V-part wigs and headband wigs. They can be installed and taken off in a few minutes.
3. Wash Your Natural Hair Regularly
It may be tempting to skip out on wash day, but be sure to shampoo and condition your hair as you would normally to remove dirt. If you ignore the washing and conditioning steps, your natural hair will become dry and brittle. To keep your scalp and hair as healthy as possible, you should remove dirt and bacteria from the hair and scalp.
4. Wear A Wig Cap
Always wear a wig cap underneath your wig to act as a protective barrier. You can choose cotton or silk wig caps. But the silk will reduce friction on the hair and maintain your hair's natural oils. Besides, a wig cap can also prevent your wig from falling off. You will never want to experience the embarrassment of a fallen wig when you are outside.
5. Don't wear a wig on wet hair
Before you wear a wig, you have to make sure that your natural hair is completely dry. As tempting as it may be to put your wig on when your hair is still half wet because of a hectic schedule, it is bad for your hair and your wig. Your scalp will be more prone to infections due to bacteria growth from the humidity of wet hair being trapped inside the wig. Damp hair is also more fragile and prone to breakage. This is also a very common factor causing hair loss.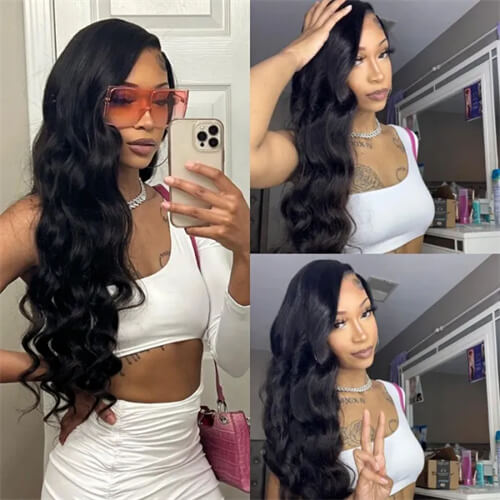 Conclusion
In a word, wearing a wig will not cause hair loss as long as you install and take off it in a proper way, but you still need to care for your hair in daily life. It is remarkable that Julia hair offers various best wigs for hair loss. All the wigs in Julia mall are made out of 100% human hair, we promise to provide high-quality and affordable hair wigs for every woman. Welcome to visit Julia.com and check for more detailed information.