Do I Need a Frontal Sew In Hair?
Jun.27,2020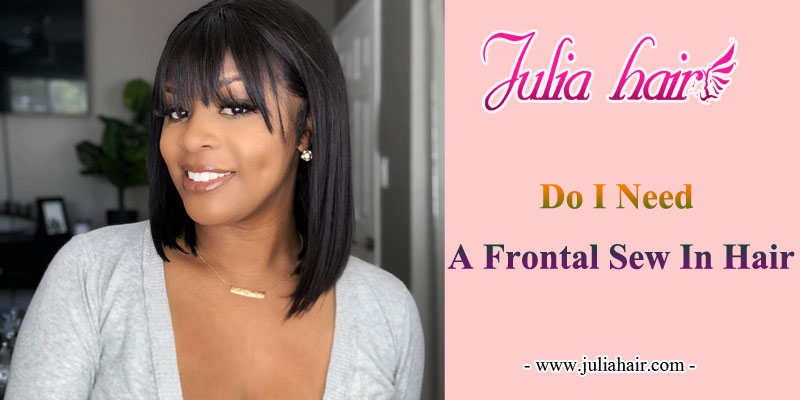 Frontal sew in hair is popular among the African American women, they want to buy cheap human hair wigs to decorate their heads or make human braiding hair which saves time and money to the hair salon. Since the hair wigs are welcomed, do I need a frontal to sew in hair? Does it look better than human hair wigs? Today let us check it.
What is frontal sew in?
Sew in styles include hair bundles with a lace closure or a lace frontal. People can choose what they like to make a wig.
A lace closure is shorter than a lace frontal, most lace closure size is 4x4 inches or 5x5 inches, some of the hair vendors have 6x6 inches or 7x7 inches, while the lace frontal has 13x4 inches and 13x6 inches which is ear to ear frontal cover the forehead. If you want a deep hairline, you can choose the 13x6 inches, it is a deep hairline.
Frontal sew in means a wig sewed by lace frontal with hair wefts. For the people who like do weave hairstyles by themselves, they prefer to purchase lace frontal with hair bundles to make a suitable wig for themselves.
There are many hair textures you can choose, body wave lace frontal with hair weaves, straight wave lace frontal, curly wave lace frontal, deep wave lace frontal, and loose wave lace frontal. All these lace frontal, you can match with the same hair textures human hair bundles.
There is one special lace frontal 360 frontal which along with your head hairline. The whole part is sewed by hand-tied, so it is natural, invisible, and undetectable. You can use it singly, or you can buy 1 or 2 hair bundles match with a 360 lace frontal. Various hairstyles accept by 360 lace frontal, such as a bun, half-up half-down, and high ponytail.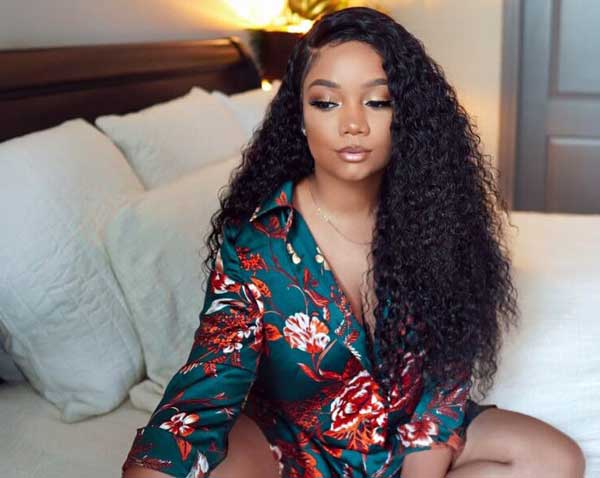 How long does a frontal sew in last
It depends on how did you use the hair. If you use the frontal and hair weaves in the right way, the hair can be used for about 6-9 months, there is no problem. Some people can use it for more than 2 years. The frequency you use the hair also decides how long you can use it. Since frontal sew in weave cover the whole head, you need to take good care of it, meanwhile, it can protect your own hair, clean and neat.
How to wash a frontal sew in
Washing a frontal sew in is not complex, like washing your own hair. Please make sure to use the wig hair shampoo and hair conditioner only.
First, put suitable shampoo into the water, mix it.
Second, soak the hair wig into the water you prepare to wash. Wait for 15 minutes or more.
Third, wash it, please don't twist the hair, or it will break the hair cuticle. People who use the human hair wigs know that, if the hair cuticles are damaged, the hair should be a matte, tangle, and shedding.
Forth, clean the hair by the freshwater, then dry the hair by a towel that absorbs the water on the hair.
Fifth, apply shampoo to nutrition the wig. Put it on the hair stand foam, dry it in the air. If you hurry, please use the blow drier at the low temperature.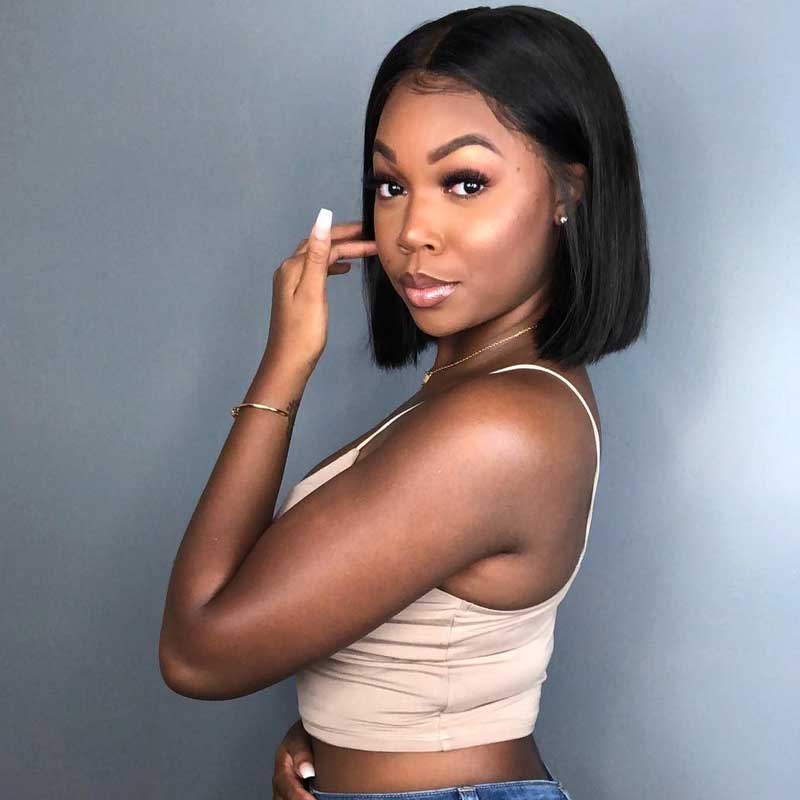 Here is a customer who uses Julia hair, let us see how does she use the frontal sew-in:
Frontal sew in hair for a hair customer is needed which adds more weave hairstyles for your hair.
Julia hair wedding sale on hair wigs and weave hair starts:
Wedding sale from June, 24th to June 30th
All the 7A hair products enjoy 40% off without any code
New arrivals 30% off
Hair weaves and human hair wigs 20% off
Independent sale from July 1st to July 7th
All the 7A hair products enjoy 40% off without any code
New arrivals 30% off
Hair weaves and human hair wigs 20% off
Welcome to share and purchase