Dark Purple Hair Color---One Of The Hair Color Trends 2023
Check What Customers Are Discussing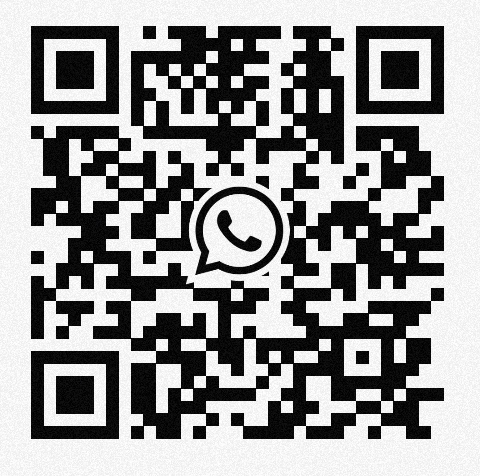 Scan The QR Code
Jan.17,2023
Purple hair color looks elegant, unique, and different. With a variety of colors to choose from, it can elegantly refresh your skin color, highlight your eye color and make you look younger.
Believe me, as one of the series, deep purple will be the new color trend in 2023. Embedding plums in your hair can increase the depth and make your hair lifelike! Black with purple can reflect light well and create a smooth surface. Join in this extraordinary hair color trend and experience the fun of having cool blackberry colors.
1. Who Is Suitable For Dark Purple Hair?
Everyone is suitable for dark purple hair. Because colors can be mixed into cool tones and warm tones, it is easy to find a tone suitable for customers' skin color. Try all colors from dark berries to sexy violets, and consider whether a little extra warm red or cold blue suits them best. This is where your creativity shines.
Especially, when dark purple hair is matched with the high-gloss finish of blackberry color or raisin color of the same color, it will make people look particularly radiant. Please try it boldly.
2. How To Prevent Dark Purple hair From Fading?
Customers who try dark purple hair should do it regularly. This is the most reliable and foolproof way to prevent fading. However, there are other techniques that can help them keep their purple makeup longer, so make sure they leave the salon with this easy-to-follow advice
1)Plan a caring program. From mild shampoo and conditioner, or choose all the hair masks that can hold purple hair for a longer time.
2)Prevent purple from being heated People with dark purple hair should reduce calories-we mean all calories. When washing your hair, adjust the water to a mild state, and try to use blow-drying and heat setting to protect the hair dye from discoloration when it is heated.
3)Wash your hair less In addition to using the least calories, customers should also reduce the number of times to wash deep purple hair.
3.

Eight Ideas About Dark Purple Hair
1) Subtle Berry Hue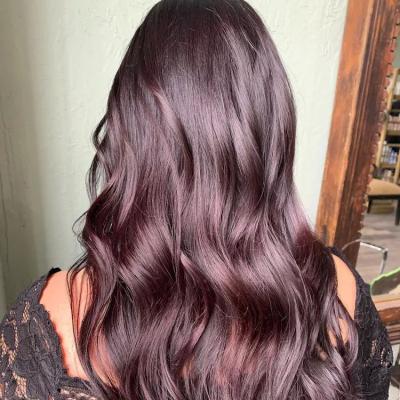 Subtle berry tones are suitable for everyone, with a hint of pink in purple and lazy curly hair, creating an amazing effect.
2) Dark Purple Curly Hair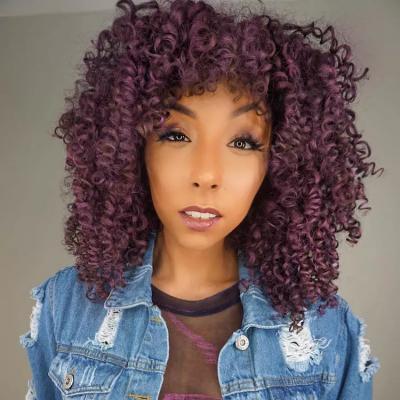 Short hair touching the shoulders, with super-saturated deep purple coils, can always show personality, which has a rock-and-roll style.
3) High-shine Dark Purple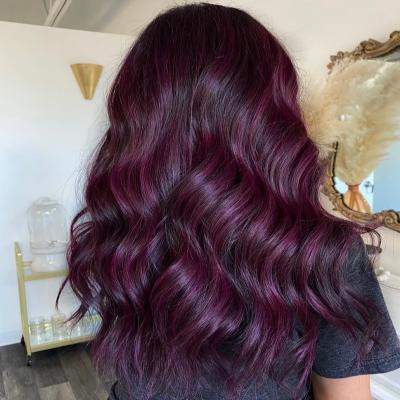 The beauty of this idea is that it is suitable for every lady who likes dark hair, whether it is a businesswoman, a romantic girl, or an elderly lady.
4) Plum Blossom Hair With Purple Stripes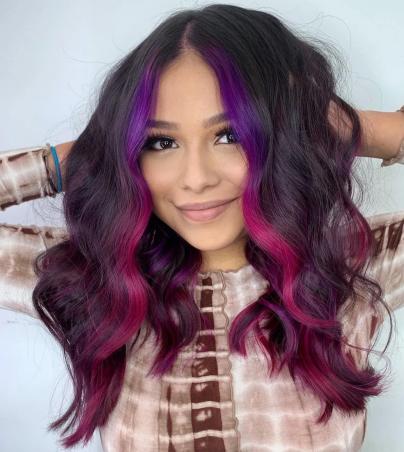 To spice up your dress, you don't need to use plum blossom color, just add a few stripes to make this clown-inspired style look brand-new.
5) Eggplant And Plum Hair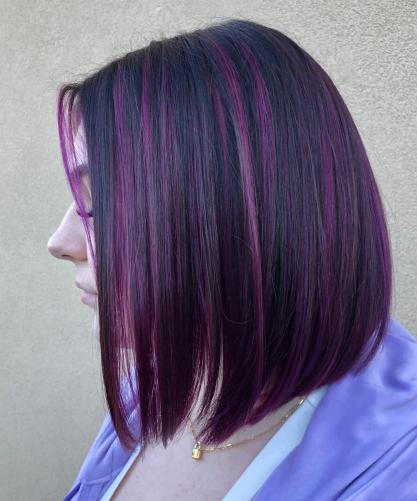 Eggplant plum looks especially suitable for very dark hair color. One of the things that we find fascinating about her fuchsia hair is its marble appearance, and how it shows a multi-dimensional appearance while maintaining an atmosphere of formality and no messy hair.
6) Purple Highlights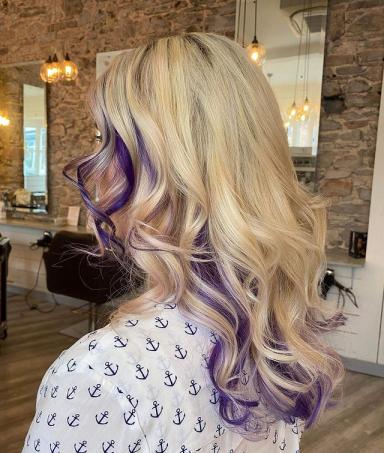 I like to see through this golden bold purple bottom. Mixed with dark roots, the tone is unpredictable but elegant.
7) Gray-purple Gradient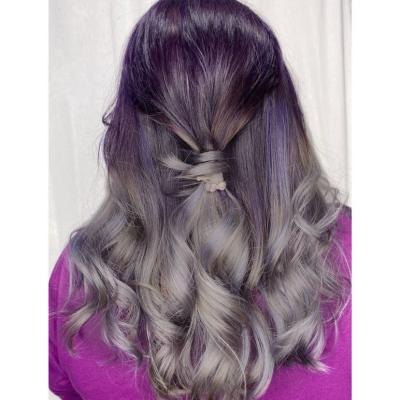 This is a good choice for people who are addicted to the low-key gradient appearance. The top of the head is dark purple, and the middle and the end of the hair is gray, with big waves, giving people a romantic and elegant atmosphere.
8) Plum Blossom And Deep Purple Hair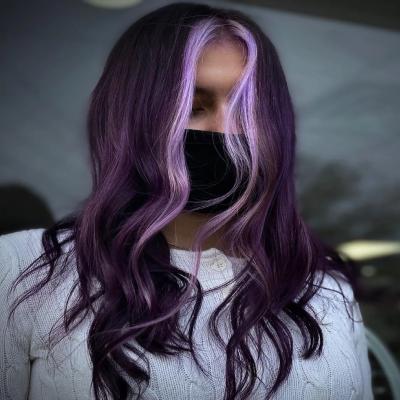 Deep purple will definitely attract everyone's attention, especially if you add lavender coins. Everything about this hairstyle is striking.
4.Where Can I Buy A Pink Wig?
You can buy any purple wig you like directly on platforms such as Amazon. Of course, you can also buy an affordable hair wig in JuliaHair store, and then you can choose to bleach it after using it for a while, because Julia's wig is 100% real hair, which can be bleached and dyed and changed in style.