Brand Julia hair
Jul.06,2020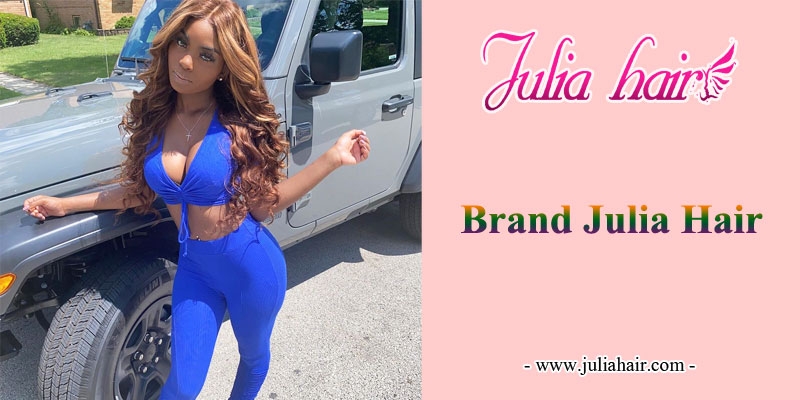 Everyone wants to feel confident and attractive in their appearance. A quality, flattering wig may be a good way to reinforce your style and confidence. Julia hair can do that for you.
Wigs are available in many fields, no matter they are made of human hair or synthetic hair, they can help you change your impression immediately; There are various wig cap construction which suitable for men, women, and children; full lace wigs, lace front wigs or lace wigs can help you in different degree.
People wear wigs for a spread of reasons, including hair loss, religious mandate, or aesthetic preference. Whatever your reason, choosing your wig carefully and evaluating hair vendors can assist you to make an excellent purchasing decision. With so many options available, it is important to choose the type and style that works best for you.
Julia's hair carries a wide selection of standard human hair wigs, lace front wigs, African American wigs, human hair extensions, hair weave, and hairpieces in high grade and quality. Women always want to look great and fabulous, and Julia hair has more than 10 years of experience in helping them do that. Whether you want a daily natural wig, a fashion wig for special occasions, or a healthy wig for medical hair loss, Julia hair always helps you out.
You cost a lot of money on your new wig so let's make it last longer. If you want your beautiful hair wig to continue to look fresh and give you long term enjoyment, then Julia's hair is your best option.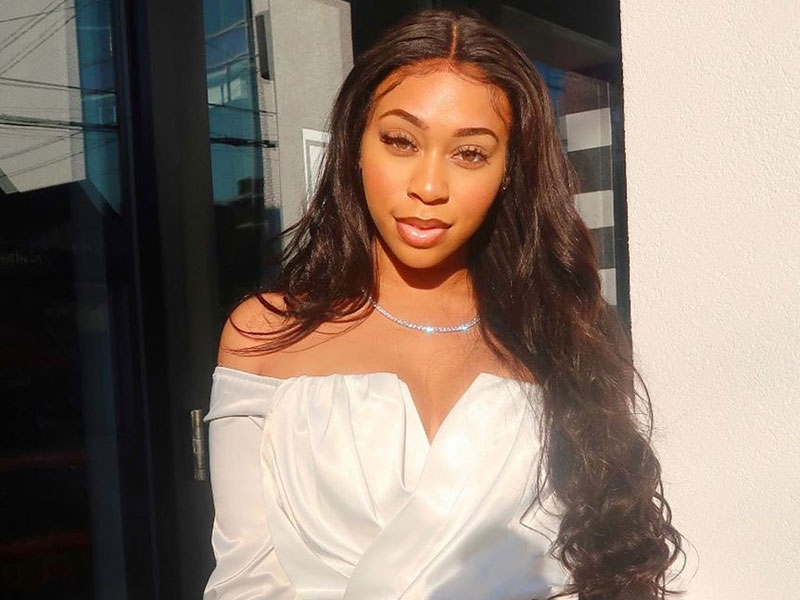 There are several things to think about when choosing a wig, like fiber type, style length, face shape - also as a lifestyle. These are all important factors in finding that perfect style. Julia Hair offers the most natural look and feel. It is remarkably soft with a shine and movement that's not easily duplicated in synthetic hair. It is also extremely versatile. Human Hair can be cut and styled to suit your tastes. And while it is often a costlier pick, with the right care, it's also more durable and may last over a year. www.juliahair.com provides you a range of human hair wigs in short length, medium length, and long.
There are various types of weave hair available. Black women have many different textures of hair. Luckily there's a spread of various textures and kinds of hair weave which will suit almost any texture. The most sought-after sorts of weave are Brazilian hair, Peruvian hair, Indian hair, and Malaysian hair. Each sort of human hair weave is characterized by a specific texture and comes in multiple wave patterns including straight, wavy, deep wave, or tight curly.
Body wave hair wigs are available in many different styles and colors to suit any look. Choose one that is flattering and makes you feel confident and attractive. For the most natural look, choose a hair wig in the texture and color of your natural hair or the hair of your close family members (like parents or siblings).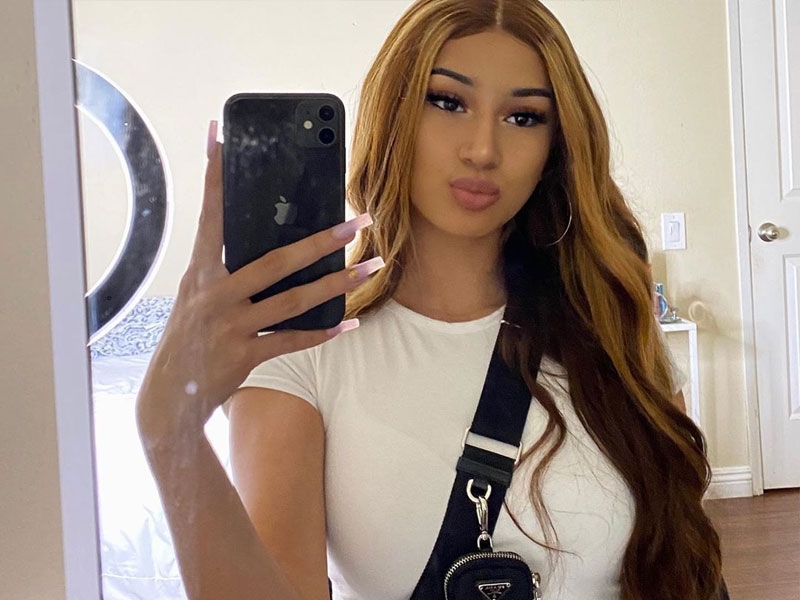 Texture: Human hair wigs and hairpieces are available in many textures to mimic the natural human hair of people of different backgrounds. For example, you can purchase a human wig with straight, wavy, or curly hair types. Hair from China has the thickest strands and is very straight and harder to curl. Hair from Indonesia is the most common and affordable and its texture varies from slightly wavy to curly. Hair from India is thinner than hair from China or Indonesia, but still has a bit of texture or wave. Hair from Europe or South America has the thinnest strands; because it is harder to find, it is quite expensive.
Haircut: The haircut and style of your wig is mostly personal preference, but there are a few general guidelines to keep in mind. Choose the style of the wig before choosing the color, since most styles are available in specific colors that are unique to their particular brand. A body wave hair wig will look most natural to people who know you if it is in a similar haircut and style to how you would normally wear your hair. If you're not worried about that, you might choose a style based on what looks best with your face shape. Human hair wigs can be cut and styled just like natural hair. People with medical conditions that make them tire easily or those who don't have much spare time might want a cut that requires little daily styling.
Hair Color: You can choose a hair wig in nearly any natural hair color, including shades of black, brown, blonde, red, and gray, and also in several designers modern shades like lilac or blue-black. Natural wigs are most commonly made from black or dark brown hair that is stripped of its color and dyed, so there may be some color fading over time. Keep in mind that your wig will look most natural if you choose one in your natural shade and texture. If you have naturally curly, red hair, a curly, red wig will appear more natural than a straight, black one.
Baby hairs Around: Some wigs include shorter, fine hair along the hairline or all around the periphery of the wig. These hairs, known as "baby hairs," are intended to mimic the growth of natural hair around the face and can be gelled or styled with the rest of the wig. Baby hairs around the wig's periphery make it possible to wear the wig in a ponytail or bun with a more natural appearance. Most wigs do not have baby hairs, but some specialty wigs do, especially those made for women of color.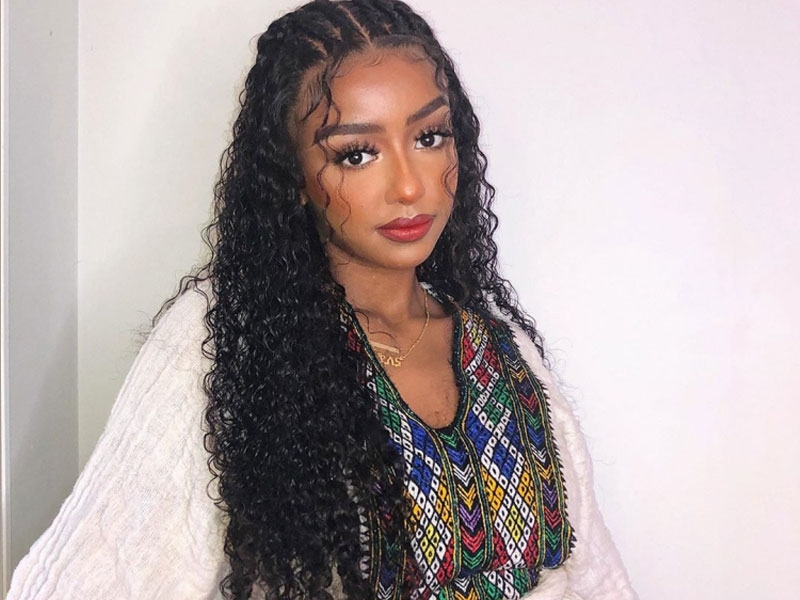 Some samples of Julia's wet and wavy hair includes
·Brazilian Virgin Hair is one of the most sought-after hair types in the world. The hair is very soft, durable, and thick.
·Virgin Remy Brazilian hair is free of chemicals or hair color and retains all cuticles in the original healthy state, all cuticles of the hair are guaranteed to be in the same direction, so there'll be no hair tangling hassle.
Brazilian Body Wave Hair
·This texture hair is extremely luxurious and soft with tons of body and natural shine. This hair will also hold curls very well.
·With a coffee to medium luster and natural density, Brazilian virgin hair would require fewer bundles to make a full look.
·Peruvian Virgin Hair may be a multipurpose and versatile hair choice. The hair type is extremely thick, light, soft, and opulent, and this hair can require fewer bundles to offer a robust, full-body look.
·Although it's coarser and thicker than Malaysian or Brazilian hair, this hair also blends well with most hair textures. It is an amazing beautiful choice. If you would like to understand the way to blend natural hair with weave, you'll read this text.
Peruvian Hair straight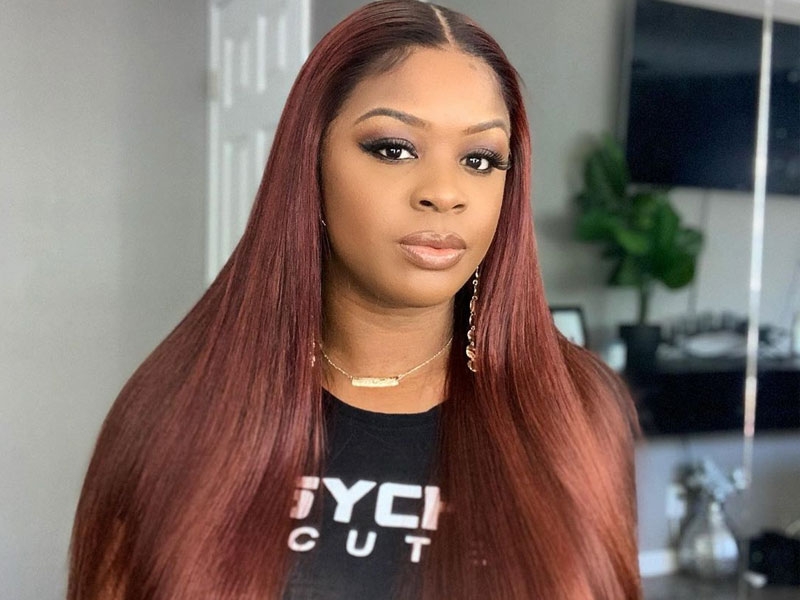 ·Malaysian Virgin Hair is heavier, thicker than Indian hair, as well as being softer and silkier than Indian hair. The hair has a particularly luxurious feel thereto and features a great natural shine.
Virgin Malaysian Curly
·The hair during a sort of different textures including straight, wavy, and curly. The Virgin Malaysian Remy hair remains thickness, soft, and flexibility to offer the luscious lady the design they desire.
·This hair blends extremely well with African American hair. Curls will last all day and don't loosen or drop and no hair product is required to take care of the form.
·Indian Virgin Hair is one among the foremost common and widely available hair types on the market, and therefore the hair is that the most suitable option for long-lasting natural-looking hair extensions.
·This hair is flexible, naturally silky, and lustrous, it comes in straight hair, curly hair, loose wave, natural wave, body wave, and deep wave textures that don't undergo any chemical treatments to attain a particular style.
Indian natural human extensions
Remy Indian Wavy
·Indian virgin hair features a very fine density and features a light bouncy feel thereto. This makes it easy to curl and style. With textures starting from silky to coarse, Indian virgin hair may be a great choice if you wish hair that's versatile and versatile when it involves styling.
·A great fit for all hair types, Indian hair is a consistent contender for the best hair available today. Indian hair may be a popular choice because its texture and color are easily matched to several ethnicities, especially relaxed African American hair.
That was differing types of hair extensions explained in one place. What's your favorite? Let Julia hair know If you have any additional questions, we'd love to hear from you and help as well.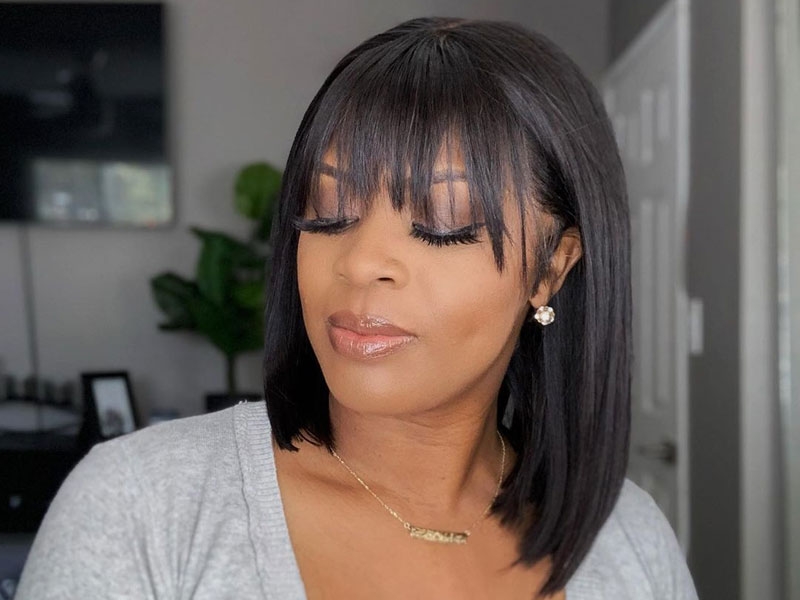 Find More Human hair Wigs Information about Brazilian Virgin Human Hair Glueless Full Lace Human Hair Wigs For Black Women Ombre Wavy Lace Front Wigs with Baby Hair, High-Quality wig plus, China wig adhesive Suppliers, Cheap wig hair band from Top Feeling Hair and many more.
Explore the newest styles and experience the affordable price at Julia hair.