How To Do High Ponytail With Weave?
Check What Customers Are Discussing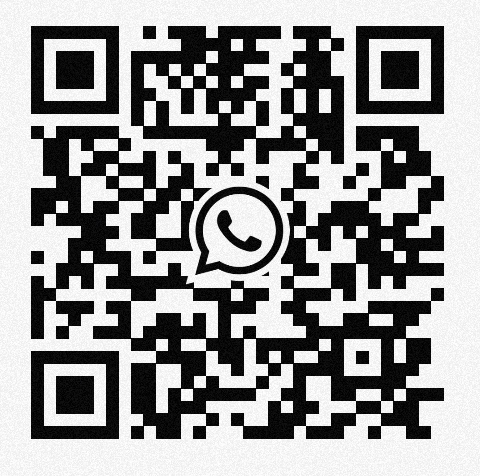 Scan The QR Code
May.07,2022
A fluffy ponytail will never go out of fashion because it is the most comfortable and classic ponytail hairstyle. But how do you usually wear a ponytail? What kind of ponytail is a wonderful ponytail in your mind? Follow me today to learn about ponytails, and you will find these answers.
What Is A Weave Ponytail?
A weave ponytail is a kind of weft hair extension in the form of a ready-made ponytail. You can use a clip or hairpin to fix it firmly on your actual hair. It consists of natural hair and looks as realistic as your sweet lock. It allows you to change your hairstyle every day because it has different hair textures.
Different Weave Ponytail Styles
1. Kinky Straight Ponytail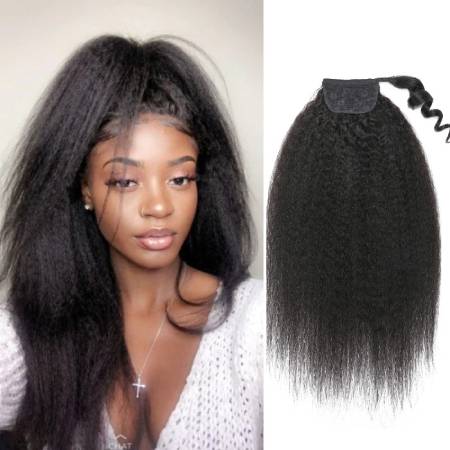 2. Afro Kinky Curly Ponytail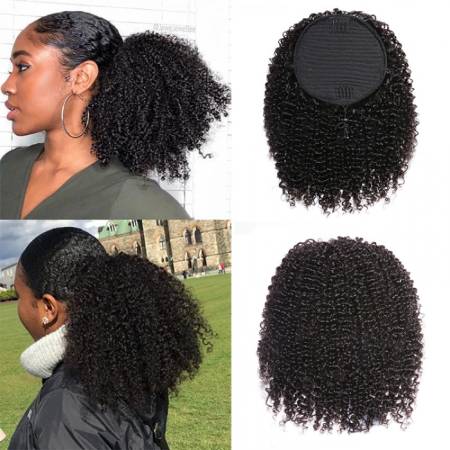 3. Silk Straight Long Ponytail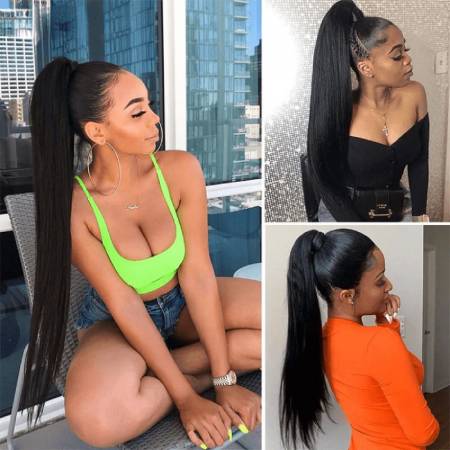 4. Body Wave Drawstring Ponytail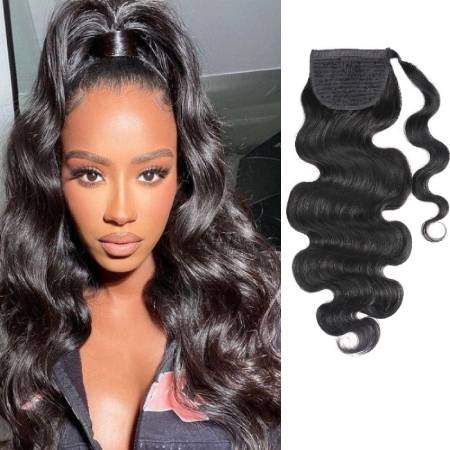 5. Water Wave Ponytail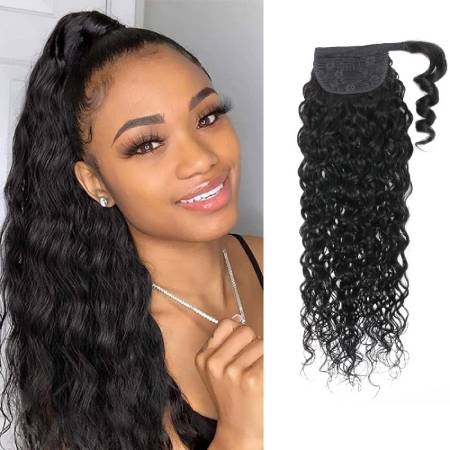 Why Do You Choose To Weave Ponytails?
(1)Realistic hairstyle
Generally speaking, ponytails are made of synthetic hair or human hair. Due to customers' pursuit of natural hairstyles, most ponytails are made of human hair.
You can use it to get a realistic ponytail with ponytail weaving. It's hard for others to tell if it's a fake ponytail.
(2)Easy to install
You can wear a braided ponytail for any activity you want. No matter your hair type, color, or length, you can wear a ponytail.
(3)Affordable price
How much does it cost for a ponytail? Compared with wigs and braids, ponytail braiding is the most affordable. If your price is limited, then this is a good choice.
Take Julia's weave ponytail as an example. It costs about $64 for 18-inch ponytail knitting and $80 for 24-inch ponytail knitting. You can get the ideal ponytail at the best price.
How To Do Ponytail With Weave Ponytail?
Step 1 Comb Hair
Tie all the hair neatly into a ponytail and fix it with the help of elastic bands. Make sure your ponytail is tight and firm so that it won't slip during the day.
Step 2 Tie It In A Bun
If your hair is short and you think it might peek through the extension of your ponytail, put your ponytail in a bun. Otherwise, tie the hair into loosely twisted threads and fix both ends.
Step 3 Apply Glue
Take a small toothbrush and put some super sticky glue on your hair. You can also use this brush to repair your small edges. This will make your hair smoother.
Tie up your hair with a headscarf and leave the gel in it. Ten minutes is enough. Be careful when taking off the scarf.
Step 4 Install Ponytail
Slide the comb of the ponytail into the bottom of the bun. Then wrap the little tail. Finally, insert 2 or 3 hair clips into the bun to fix the ponytail, so that you will get a fluffy ponytail. Tie all kinds of ponytails, and this installation step also applies.
How To Take Care Of Ponytail Weave?
Weave ponytails can be worn for a long time. However, using these ponytail weaves for a long time will lead to breakage and accumulation.
Clean your ponytails with a gentle hair cleaner on a regular basis and condition them like natural hair. Let the weave air dry and shape it with a heating tool. As your ponytail is made of human hair, please be sure to read the instructions before heating the hair.
A smooth, tall pony sits high above your head, feeling smooth and smooth. Braids add a little extra interest to the equation, and big curly hair looks beautiful.
This puff ponytail is super cute.
This non-neat approach feels very modern and laid back.
In Conclusion
A chic ponytail is a comfortable and chic hairstyle, which gives people the feeling of leisure, comfort and fashion. You can choose your favorite hairstyle according to your style, which will make you look like a beach, sports, romantic or super smooth and smart girl.