5 V Part Wig Styles, You Will Instantly Love!
Oct.28,2022
V part wig has a natural appearance and wears like real hair. It is also affordable. More and more people are choosing human hair v part wig these days, and this blog provides a simple guide to choosing v part wig, so read on.
What Is The V Part Wig?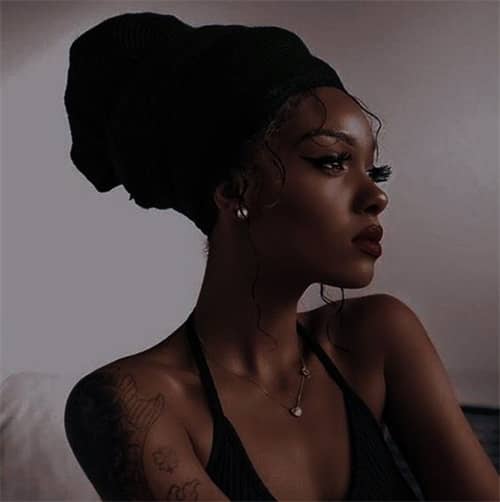 The v part wig is very similar to the popular salon U-shaped wig, where the weave is sewn onto a wig cap with an opening. A wig with an opening allows your natural hair to show through.
As you might guess from the name, it has a V-shaped opening, so unlike other wig types (such as U-shaped sections or lace fronts), only a small amount of hair needs to be left out. What many people like about the V-shaped wig is that it allows your natural parting and hairline to take center stage.
Benefits of V Part Wigs
· One of the biggest advantages of v part wig is that they offer flexible hairstyles. With this wig, you can create a center part or a side part as desired.
· Their own hair is combined with the wig, which makes the wig more natural to wear.
· One of the most breathable and relaxing wigs is the V-shaped wig. Thanks to the opening at the top of the wig, your scalp will be able to breathe. In addition, since there is no lace on the wig, it is very light and can easily be worn all day without discomfort.
· Are you allergic to glue? Do you have sensitive skin? If so, you should choose a wig that does not require a glue installation. One such wig is the v part wig. It does not require glue or adhesives and is perfect for women who are allergic to glue.
· If you are looking for the cheapest wig, the v part wig is the right choice for you. V part wigs are not only high quality, but they are also affordable. Compared to other types of wigs, such as lace wigs, v part wigs are still more affordable. If properly maintained, v part wigs can be used for more than a year.
· If you are new to wigs, then you are definitely looking for wigs that are easy to install. This can help you save a lot of time. V part wigs are perfect for beginners because they do not require specialized knowledge to install or remove.
5 V Part Wig Styles
1. Blonde Highlight Body Wave Wig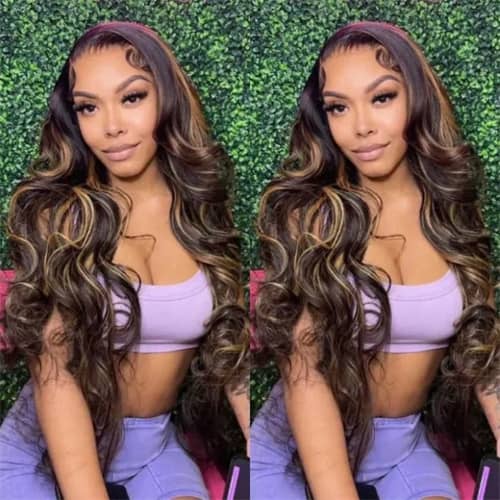 There are a wide variety of wigs on the market, and honey blonde wigs are very popular among women. It can be used for everyday wear as well as for special events. Honey blonde wigs have a soft hair texture and shine to make you look gorgeous and stand out at big parties.
2. Highlight Jerry Curly Wig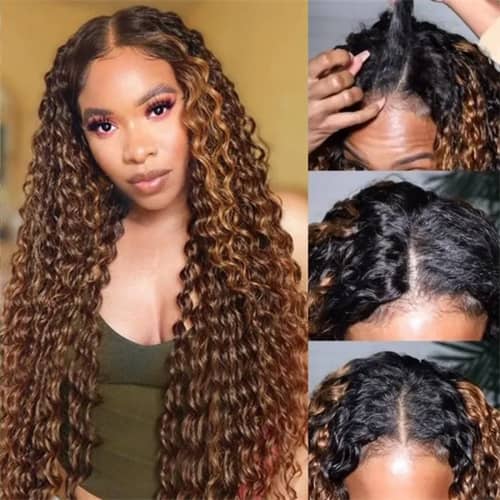 This color wig is perfect for many different occasions! They are casual enough to wear every day while still feeling elegant. curly is a classic that has been designed in a variety of ways over the years.
This wig will create the ideal hairstyle for any occasion, whether you're heading to the beach or meeting friends for drinks immediately after work. To design your own hair, have your stylist leave a bit of blended dark roots and bring highlights higher and brighter around the hairline to frame your face.
3. Straight Bob Wig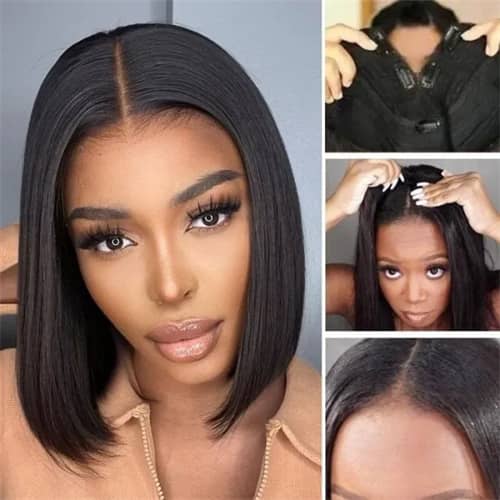 Short hair looks competent. Short hair is a low maintenance wig. Even with your hands, you can easily comb through short hair. Short hair requires very little time for grooming and moisturizing.
Several surveys have shown that people with short hair are less likely to have dandruff. There may be several reasons for this. We all know that our skulls provide oil for our hair. Longer hair requires more oil. If somehow the scalp does not produce enough oil to moisturize long hair, the scalp and hair begin to dry out and then dandruff is likely to develop. Longer hair may face more sweat. This is why they are also more prone to dandruff. Therefore, short hair is a better option to fight dandruff.
4. Straight Long Wig
Talking about the benefits from a hairstyle point of view, straight hair is a regular and classic hair type. You can never go wrong with a classic. While trends come and go, the classic will always be in style. Choosing a wig with straight hair is always the right choice. A straight, dark hair can provide a very feminine and glamorous look to a woman.
If people want to keep their hair healthy and shiny, they need to make an effort to wash, care and maintain it. And all these things require an investment of time and effort. But now the situation has changed.
Wearing a straight wig is a time saver. Many people are in a hurry to get up in the morning. Straight hair can help them save time. Most straight hair wigs are reasonably priced and long lasting. By buying a wig, people can use it for a year. Think about how much money you can save.
5. Reddish Brown Body Wave Wig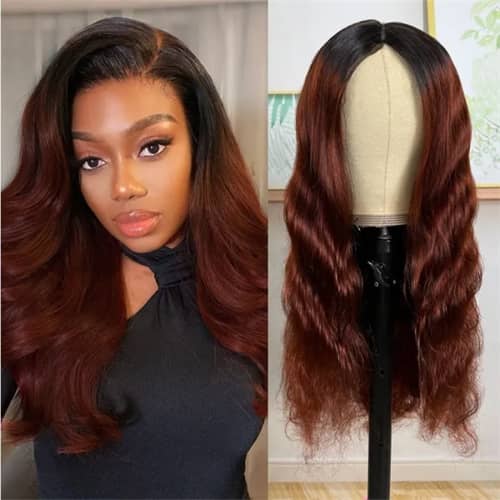 The color in this standout look offers the perfect brownish-red color. This brownish red combines the best of red and brown. Red gives a sexy and delicate look. Brown is the big popular color. The brown color makes the person appear mature and stable. You can choose this wig in any season.
This wig also takes the recent very popular black hair roots design. People used to dye their hair regularly to make their hair color complete. But more and more people are abandoning this tradition and prejudice and choosing to boldly flaunt the natural color of their hair. People today are bravely embracing their newly grown hair.
Conclusion
The v part wig is not only great for its benefits, but also for its versatility. All in all, v part wig is a great choice. If you have some other different opinions, please share them in the comments section.