5 Steps To Bring Your Brazilian Hair Weave Back To Life
Nov.24,2017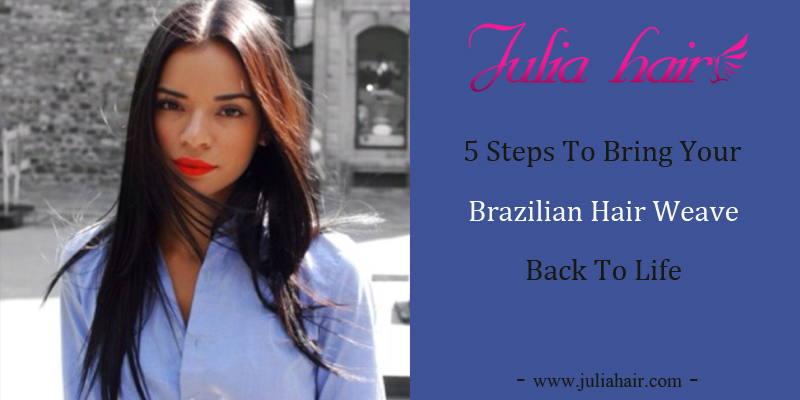 Brazilian hair also referred to as a Brazilian wave that has Brazilian body hair, Brazilian curly hair, Brazilian straight hair, and so on, utilizes 100% virgin hair to create a soft,wet and wavy hairstyle. A stylish can apply Brazilian hair in any weave technique you prefer, allowing you the freedom of choice. So more and more women love Brazilian hair bundles or other Brazilian hair products.
No matter what brand or type of hair weave you buy, they all have a limited amount of time that they are proposed to last. There will be a point where it may begin looking brittle, dull, or tangled. Most people decide this is the time to go out and buy new virgin hair bundle deals, but there are a few methods I use to transform old damaged weave into silky, lustrous hair. Today, we will tell you how to bring your old Brazilian hair weave back to life.
What You Will Need
How To Bring Brazilian Hair Weave Back To Life?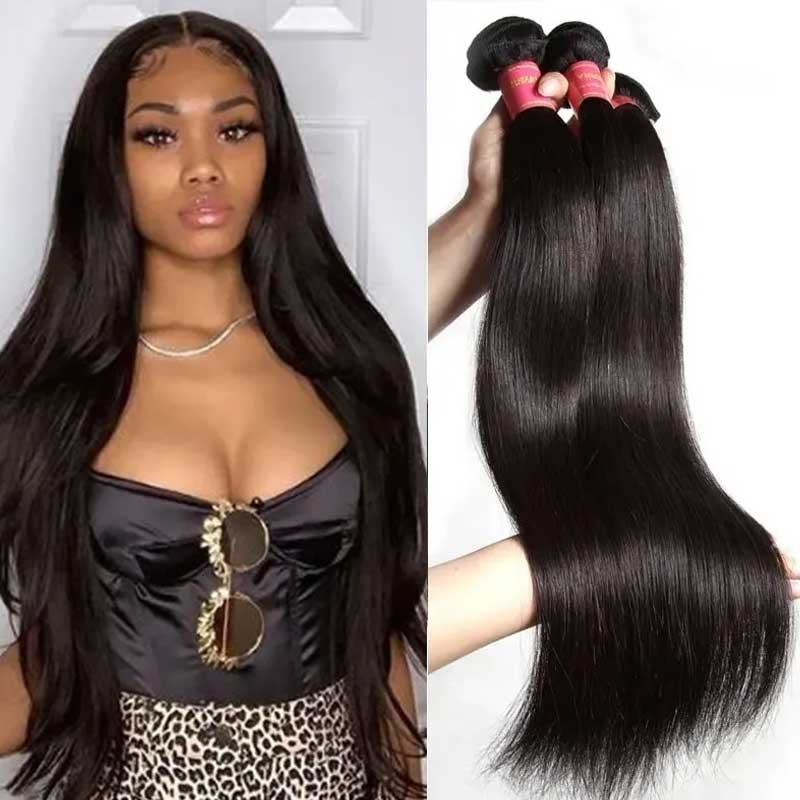 1. Brushing And Detangling
Just like your own hair, before styling, you want to be sure to detangle it first. It may be daunting or even difficult, but it must be done. You can't wash it or comb with a wide-tooth brush through it all the way without detangling it first. Depending on how tangled and matted it is, you can add some conditioner as you detangle to loosen it up and provide slip.
2. Soak Your Hair
Once the hair is thoroughly detangled, you then want to soak the hair. I like soaking mine in a silicon mix shampoo that is diluted with water. The silicon mix shampoo will cleanse the hair and remove any build-up and residue that may be lingering behind on the wefts and throughout the hair.
3. Washing
First, you want to rinse out the silicon mix shampoo. Make sure you rinse the hair from top to bottom and be gentle with the hair so you don't cause any unwanted tangles. You can go in with a clarifying shampoo to remove any remaining buildup from the hair, and then follow up with a regular cleansing shampoo.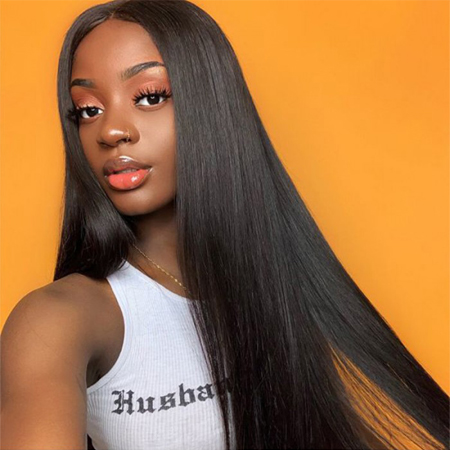 4. Deep Conditioner
Now that you have shampooed the hair, then you need to condition it with your conditioner of choice. Let the conditioner sit on the hair for about 15-20 minutes to soften it up. If you are washing weave or a wig that is on your head, then you can even sit in the dryer for 15-20 minutes with the conditioner in, and then rinse out.
5. Air Dry
Whether the hair is installed or not, you can allow the hair to air dry. If the hair is installed, you do want to make sure the braids underneath are completely dry, so you can sit in the dryer for a bit.
Video Tutorials
Watching this video to learn more care tips to bring your Brazilian hair weaves back to life.
Once your Brazilian hair weave bundles are washed, conditioned, and dried, your hair should look and feel revitalized! It is ready for another install, or to be kept in a few weeks longer.
Shop For More Popular Virgin Brazilian Hair Weaves
Shop For Virgin Brazilian Curly Weave 3 Bundles Deals
Shop For Virgin Brazilian Straight Hair 3 Bundles Hair Weave
Shop For Brazilian Body Wave Virgin Human Hair 4 Bundles
Shop For Virgin Deep Wave Brazilian Hair 4 Bundles
Related Articles
Julia Hair 4th Anniversary Sale Details
May 7th - May 12nd
Get 10% Off For All Products With Code BD10
May 13th - May 14th
Get 15% Off For All Products With Code BD15
Besides, you can get a special gift for each order: Comb-kit, Black, 10 pieces/kit
If you want to know more information about Julia Hair 4th Anniversary Sale, please click here!
Write For Us