Wig Tape VS Wig Glue, Which Is The Difference?
May.20,2022
It seems to be easy to select a wig adhesive best suited for your needs, but with all of the options available it can be overwhelming for the uninitiated. Today we are going to discuss the two most common wig adhesives, namely wig tape, and wig glue. Then, which of the two should you choose? What are the similarities and differences between the two? In order to help you know more about these two kinds of adhesives and find the one that is more suitable for you, we will answer you in detail in this blog.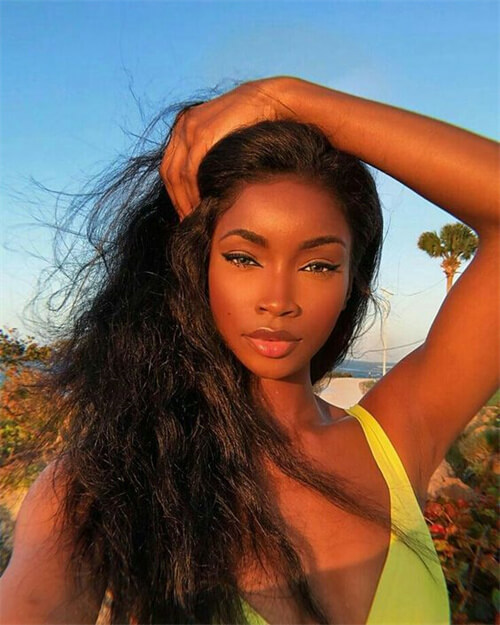 What Is Wig Tape?
Wig tape is a double-sided, medical-grade sticky tape that is safe to use on your skin. It comes in different strengths and shapes, from strips to small dots, in rolls or singles. Wig tapes usually last about 2-4 weeks, the time is different because each person's skin is different. Besides, wig tapes are waterproof and skin proof. You can swim, sleep and take a bath when wearing it.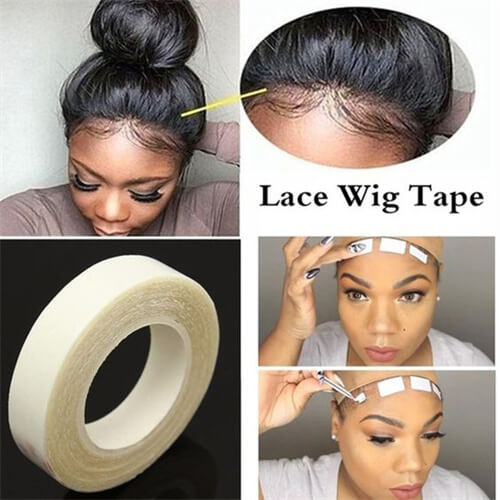 How Do You Apply Wig Tape?
First of all, clean your scalp and skin around the hairline, and remove any hair from the bonded areas. Apply a thin protective layer on the lace and scalp to protect your skin.
Remove the protective paper from one side of the double-sided tape and apply it around the perimeter of the scalp. Then remove the other protective paper and put the front of the system in place and then roll it over the scalp. Make sure that there is no natural hair sticking to the tape. Secure the hair system to the scalp by pressing on taped areas and flatting them.
Working from front to back, remove the tape one strip at a time then press the wig onto the exposed tape. Make sure you pull the wig firmly as you attach it to each section of the tape.
What Are Glue Adhesives?
Wig glue is a type of adhesive used for synthetic or human hair wigs to give additional support before wigs are placed onto the head. This type of adhesive is also preferable for women who cannot use other attachment methods, such as tape and bobby pins. There are a variety of different kinds of wig glues for consumers to choose from with varying strengths. When placing the glue directly on the scalp, users might consider other complementing products such as an adhesive removal and a scalp protector.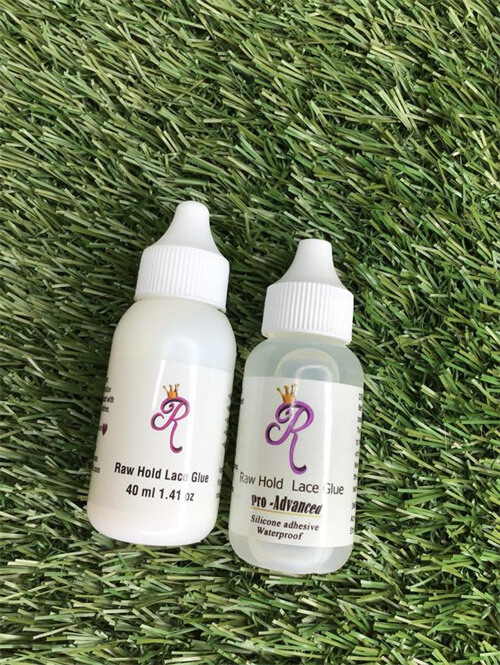 How To Use Wig Glue?
Wipe the hairline area with an alcohol cotton swab to remove any oil, dirt, or makeup buildup that can stop the glue from fully adhering to your skin. Then roll on a thin layer of wig glue along your hairline. Depending on the type of wig glue, you may need to allow it to dry a little before attaching your wig. Follow the instructions on the package.
Now, place the wig on top of the glue, followed by the sides and then the back of the wig. After you've situated the wig, lightly press the wig down onto the glue. Wait for it to dry for at least 10 minutes before styling.
What Are The Similarities Between Wig Tape And Glue?
Both wig tape and wig glue as common adhesives have some similarities.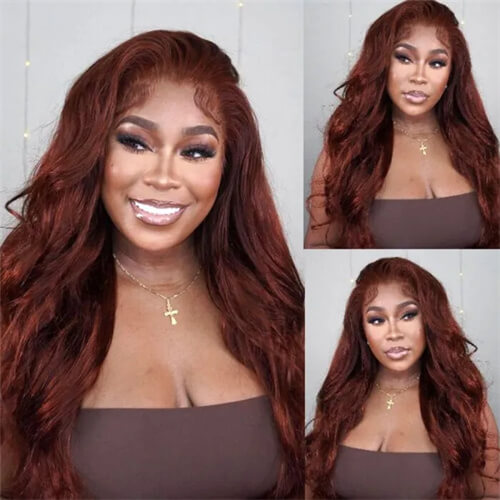 1. Convenience
Compared with methods such as elastic bands and bobby pins, it does not require you to do any manual sewing, nor does it need to insert multiple bobby pins to fix your wig. Wig glue and tape are much easier to work with, you just need to apply them to the place around your hairline.
2. Helpful To Secure Wig
Once glue or tape is used to secure the edge of the wig, as long as it is handled properly, then you don't have to worry about your wig slipping off. You can enjoy your wig all day even in windy weather until you remove it.
3. Give You Natural Look
These are two very good wig adhesives to get an invisible lace fringe and natural hair look. After wearing the wig, your wig adhesive is undetectable and the hair looks like growing out of your scalp naturally.
What Are The Differences Between Wig Tape And Glue?
We will list the differences between them in the following.
1. Quick Maintenance
Glue is convenient to make adjustments at home. In contrast, the tape might be harder to refresh our new look at home. With glue, you can use some extra adhesive, and it's good enough to go.
2. Time-Consuming
The time for a tape installation is faster than a glued one. It only takes 30-60 minutes to install while other lace frontal applications require a significant amount of time with the styling chair.
3. Remove
Wig tape is easier to remove than glue and most of the time does not leave any residue. There are no adhesive removers required for wig tapes and the tape is safer to place on your wig's lace than glue.
Lace Front Glue VS Tape, Which One To Choose?
Actually, they are very similar. We have introduced the details about wig glue and wig tapes. You can try to choose according to your preferences and customs. No matter which one to choose, they can give you the dream natural hair look. It should be noted that you should choose a waterproof wig tape or glue, which can make sure your wig will not fall off until you take off it.