Why To Choose Tape-in Hair Extensions?
Apr.09,2018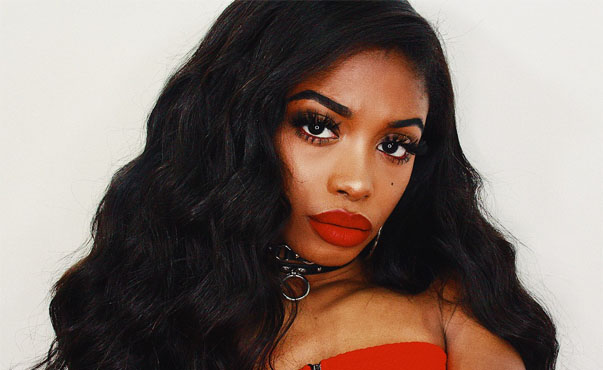 Hair extensions - once you try them you cannot live without them! The added volume and chemical free color options give you an undeniable confidence. It's like mascara-extensions which enhance your beauty and make you look and feel better.
There are so many types of human hair extensions and adding in extra hair is so easy. There are clips in hair extensions, Tape-in hair extensions, i-tip hair extensions and U-tip hair extensions and sew in human hair weaves. But why so many people love to choose tape-in hair extensions. There are a number of problems with these types of extensions that you won't see with tape in hair extensions.
If you want to lengthen and volumize your hair without damaging it, you need the best tape-in hair extensions. Tape-in hair extensions are the newest and most popular semi-permanent method of hair extensions available. Here's our short list of some reasons why you should choose tape in extensions.
First, What Are Tape-in Hair Extensions?
Tape-ins are a form of hair extensions that are made of natural hair that actually get taped to your existing hair. They can be applied in as little as 20-60 minutes and cause virtually no damage to your natural hair if they are applied by a trained professional. Your stylist applies them by sandwiching your own hair between two polyurethane tapes. Tape-in hair extensions are the best option for daily wear.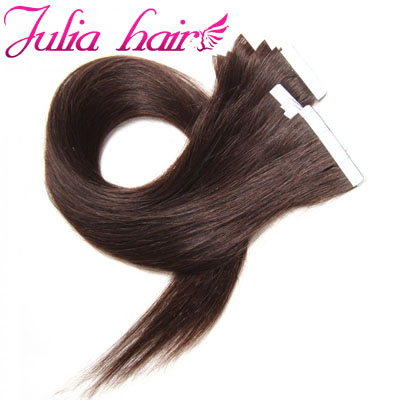 Reasons To Choose Tape-in Hair Extensions
1. Easy To Apply
Tape in hair extensions is very easy for hair care professionals and cosmetologist to apply into their clients' hair. Once you have been certified, you will easily be able to apply it to your clients' hair and they will look completely natural.
2. Cost Effective
Tape-In hair extensions are the most cost-efficient way to get hair extensions. This gives people who can't or doesn't want to spend thousands of dollars on hair extensions a chance to have high-quality hair for less of the cost. Because the application is done in less than an hour, this allows the extensions to be much more affordable than any other method out there.
3. Less Damage
Tape in extensions are extremely lightweight and do not pull on your natural hair as other extensions do — they grow out with your own hair. On the other hand, tape-ins are easy to remove and are non-damaging. With tape in extensions, when following correct maintenance you will not experience any discomfort or hair loss. This is the goal of hair extensions — comfortable and damage free!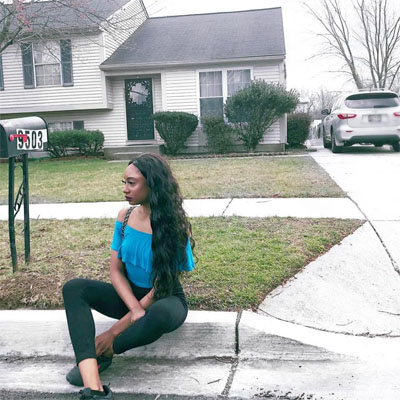 4. Have Long And Healthy Hair
This has long been an issue with many women—how to keep your hair looking healthy the longer that you grow it. For instance, with naturally long hair, the most common problems that you'll possibly be getting are split ends and dryness. With tape-in extensions made from high-quality virgin remy hair, long and healthy hair is finally a reality.
5. Not Bulky
The biggest problem with most extensions is their bulkiness. Microbeads, clip-ins, sew-ins, and other options tend to have bulky hardware or attachments to keep the hair secure. The bulkiness can make it difficult to style the hair as well as it can stress the hair follicles and damaged hair shafts. When you apply tape in hair extensions, you don't need to deal with the bulkiness that other extensions have.
6. Low Maintenance
Tape in extensions is the easiest hair extension method to maintain due to their thin construction and 1.5-inch width. It is the easiest hair extension to maintain. Most actually forget that they are wearing tape in extensions because they are just that easy to maintain.
You tape it and forget it, until about 10-12 weeks when its time to move them up. The higher quality tape extensions will not shed, mat or tangle and they will be reusable. As long as you have a good quality tape in hair extension brand, the maintenance will be super easy and hassle-free.
7. Reusable
A huge benefit to using tape in extensions (particularly if you've had your extensions colored or cut to blend in with your natural hair) is the fact that you can reuse them. You want premium hair and tape to last throughout the year, or you may have to remove your new tape extensions in just four weeks. If you take care of your tape in extensions, they can be reusable for typically up to 10-12 months depending on the hair type chosen.
8. Flexible and Invisible
One of the best things about the tape in extensions compared to other types of extensions is that when you wash and dry them, they are easier to dry and much more flexible. Your hair immediately becomes more versatile with tape in hair extensions because there are so many new hairstyles you can now achieve, such as sleek ponytails, long braids, long beachy wavy hair and much more. You will find that tape-ins are flexible and virtually invisible and well worth the investment!
9. Perfect for Any Occasion
Our tape in hair extensions has been used for many purposes ranging from New York Fashion Week to weddings to everyday use. No matter if your client is getting ready for a special occasion or they just need additional volume or length in their hair. Our hair extensions are the perfect option for any woman's hair needs.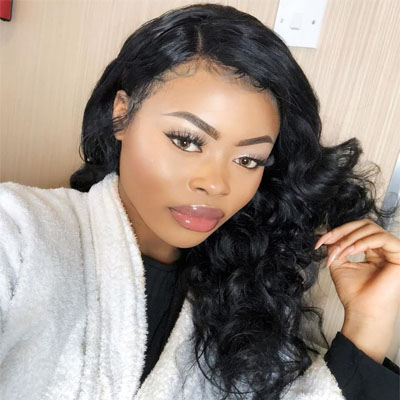 The Pros And Cons Of Tape-in Hair Extensions
Pros
1. The fastest method of semi-permanent application. Volume applications take 20-30 minutes and full-length application take 45-60 minutes.

2. Least expensive semi-permanent method available.

3. No heat or tools required for an application.

4. Tape-ins lay flat on the head and are virtually undetectable.

5. Suitable for thin, fine hair.

6. The safest method of hair extensions available, as the weight of the extensions, are spread out over a larger area, causing no damage to the client's hair.

7. Reusable method of extensions.
Cons
1. You can't wash your hair or excessively sweat for 24-48 hours after application as the bond needs time to cure and adhere properly to the hair.

2. The use of any silicone or oil based products directly on the adhesive may cause the bonds to slip.

3. Tape-ins require more maintenance than clip ins. They need to be moved up every 6-10 weeks with your natural hair growth.

4. Tape-ins are more expensive than clip ins given the maintenance costs associated with them.

5.Tape-ins can cause irritation if an installation is not done properly.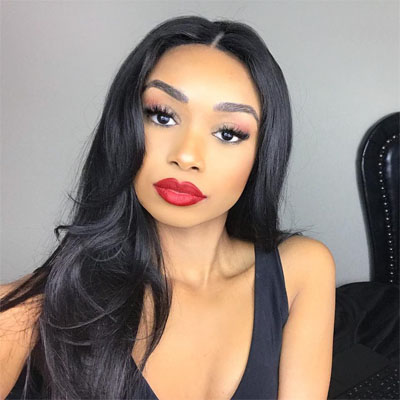 Tips To Ensure Tape-in extensions Last Long Time
1. Use a sulfate-free shampoo before installing tape in extensions.

2. Don't use a conditioner or any other hair care products besides a sulfate-free shampoo before the installation.

3. During the installation, don't have any chemical products used on your hair: hair color, keratin treatment, etc.In fact, don't use any chemical treatment at least 1 week before the installation.

4. After the installation, wait 72 hours before washing your hair.This will help the adhesive to really adhere to your hair.

5. When washing your hair, once again use only sulfate-free shampoo. At this stage, you can also use a sulfate-free conditioner.

6. Don't use any sprays, treatments, or any other products directly on the tapes.