What is Pixie Cut?
Check What Customers Are Discussing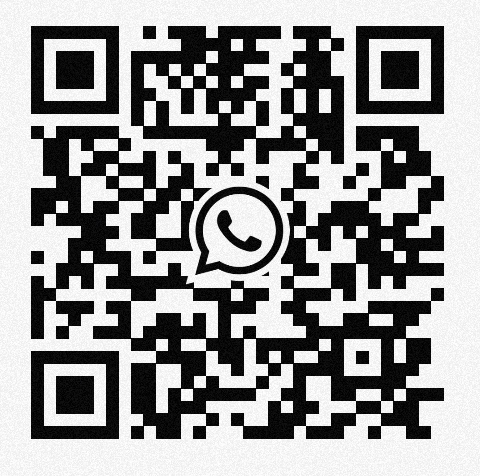 Scan The QR Code
Jun.22,2021
The long hairstyle is beautiful, but it takes a lot of maintenance and effort. Short hair is much easier to take care of, and it can be both beautiful and fun. Maybe the pixie cut wig is your best choice for this summer. Pixie wigs can accentuate your facial features (like high cheekbones), make your style effortlessly chic, and be an overall fresh start.
Pixie cut for black women is more and more popular among fashion women and so many stars choose a pixie wig. But do you know more about pixie cut wigs? This incredibly versatile wig style makes it easy for women to switch up from looks. You can achieve fun and chic looks when wearing a pixie cut. Read more to learn about the pixie cut wig!
What Is Pixie Cut?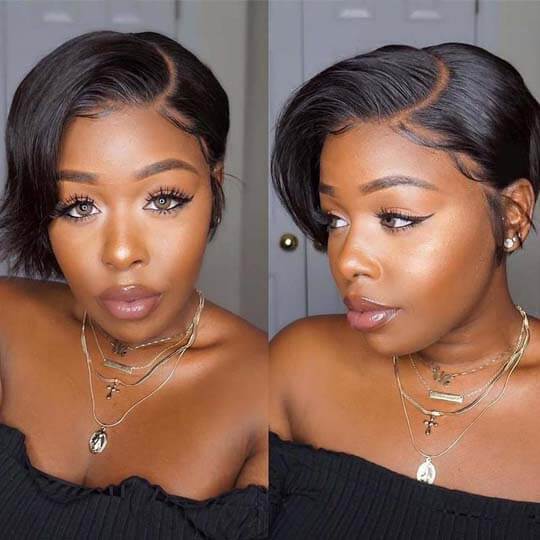 A pixie cut is a short hairstyle where hair is cropped into layers, usually to create a tousled effect. The pixie cut hit the scene in the 1930's but became popular in the 1950's when the actress Audrey Hepburn wore the style in her debut film Roman Holiday. The hairstyle is shorter on the sides and back of the head, while more substantial and longer on top.
Pixie haircuts range from a half of an inch to three inches long in other areas of the hairstyle. Pixie cuts are easy to maintain and can be worn casually, or dressed up for special occasions. There are considerably different ways to wear this hairstyle to make it your own!
The Pros & Cons Of Pixie Cut
The Pros Of Pixie Cut
Liberation: Windy day? No problem! No long tresses mean less hassle and fretting with your hair. And just no longer feeling the weight of all that hair is so freeing! The act of chopping off your hair is a brave thing to do (it REALLY is!), and the adrenaline rush is one of the best things about the pixie!
Style: With a pixie, any outfit will automatically look more stylish and people will assume you're more quirky and fun! Besides, with a pixie, you don't have to use it much! Your styling products, Shampoo, and conditioner last way longer!
Less Hassle Day to Day: It may take you a week or two to find your way through, but once you do you will find that getting ready in the morning is so much easier! While blow-drying long hair can take anywhere from 10 to 30 minutes, a pixie is dry in sometimes just three minutes! Toss in some gel and spritz a little spray and your good for the day! Just carry a comb and a travel-size hairspray to get you through a day out on the town and you are good to go! Imagine how much time you will have for activities!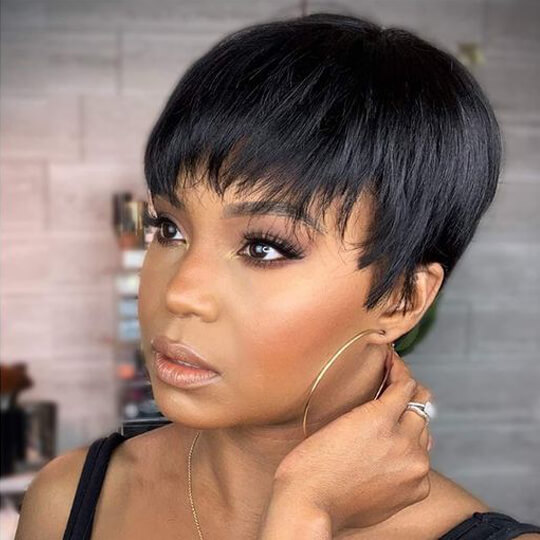 Less Maintenance
To sort of balance out having to go to the salon so frequently your cuts and or color treatments will be cheaper! If I wanted to dye my whole head with my pixie-length hair it would be around 100$ (At least at my salon.) with my super long probably over 300$. Short hair? Experiment!
Confidence
Again, the chop is a gutsy move to make, and the confidence that can come with it is worth it all on its own. Feeling lighter and more open to the world is the best feeling ever.
Fresh Start
Hair fried from years of blowout, straighteners, and curlers? Or how about bleaching it and coloring it? A pixie cut curly hair is a fun way to start a new one. But now that your hair is short and healthy- take the opportunity to really take care of your hair! Use a heat protectant, wear hats to protect your hair from the sun, and towel dry with care. This is especially important if you know you will want to grow it back out.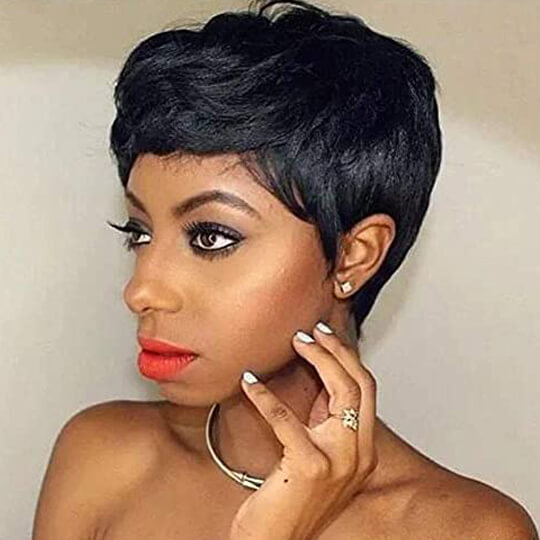 More Freedom in Wardrobe and Makeup Choices
Something about the pixie opens up new options in makeup and clothing choices. What was once too girly or feminine now looks very appropriate with a chic pixie, so have fun playing dress-up in your prettiest, frilliest dresses.
Also, if you are towards the androgynous look, your pixie ties it all together to give off that perfect Audrey-gamine look. Also, makeup can be much more daring- fling that wing out just a touch more, make that lip just a bit redder. JUST BECAUSE YOU CAN!
The Cons Of Pixie Cut
More frequent Shampoos: Short tresses mean more frequent shampooing, and no more relying on dry shampoo to get you through day three of no washing. Because your hair is so much closer to your scalp which generates oil throughout the day, your hair will just appear greasier between washes… That's just the nature of the pixie.
Weather: This is a minor con but still worth mentioning. With short hair, your neck and shoulders don't have that extra protection, this is a problem. Also in the winter your head, ears, neck, and shoulders can get cold.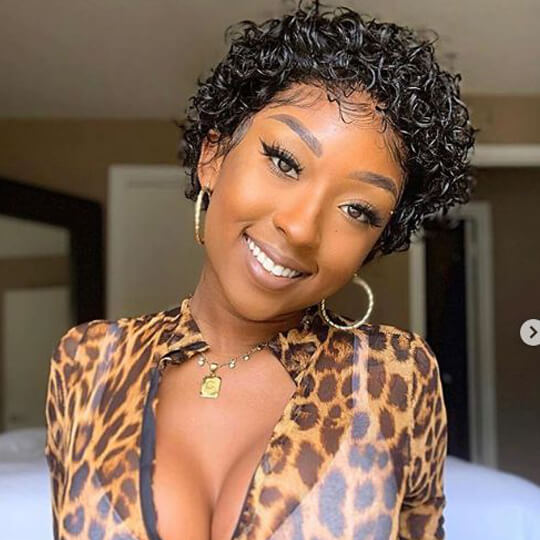 New Learning Curve:
While you may be used to throwing your hair up in a fast pony or top knot on bad hair days, you no longer have that luxury with a pixie cut. You will have to rediscover how to blow dry and style your new hair. Along the same vein, you may need to do a product overhaul as your old products may not be becoming on your new do. That's kind of ok though, because who doesn't love a good Ulta haul every once in a while?
Frequent Salon Trips:
Depending on how fast your hair grows, you will find you may need to hit the salon for a trim every three to six weeks to keep the desired shape and texture of your pixie cut. But, if you love your stylist it's really not so bad.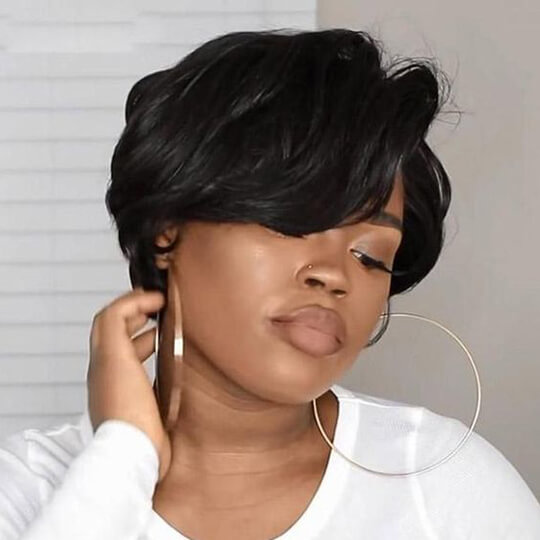 Less Diversity in Styling:
If you have an extremely short pixie then traditional "styling" like with a curling or flat iron is virtually impossible. However, if you have a little bit of a longer pixie then you can change up the texture some but compared to long hair you're essentially stuck with the same style.
Beauty Standards Can Rear its Ugly Head:
Some people may question your sexuality based on your new short hair, they just will. The number of people who find it appropriate to ask you if you are a lesbian may astound you. And not to mention some men aren't attracted to this sometimes boyish hairstyle. So if you thrive off your feminine beauty, this may not be the right style for you.
Julia Hair Recommends Finger Wave Pixie Cut Wig For You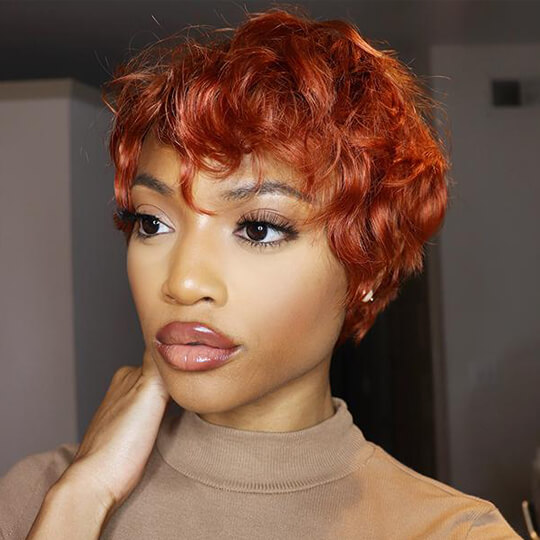 The pixie cut is a women's haircut about half an inch to 3-inches in length. It may either be one length or cut shorter on the back/sides and longer on the top.
Pixie Haircut Benefits
If you are ready for a short crop, here are some reasons to choose a pixie:
It's practical. That means less time and money on styling.
It's expressive. It perfectly frames the face and makes cheekbones pop.
It's ideal for hair color experiments. Less hair to bleach and your tresses quickly regenerate.
Old Hollywood-inspired hair.
Julia Hair mall new arrival pixie cut finger wave for black women. It is a 100% human hair wig and machine-made wig and has the beautiful flaming orange copper color and achieves your unique look. Please try it.