What Is A Compact Frontal Wig?
Dec.07,2021
Some people may have doubts about it, what kind of wig is it? What are its advantages? Where can I get it? Which ones are worth trying? If you have the same questions and curiosity, then continue to pay attention to the following content. Today we will answer you one by one in this blog.
What Is a Compact Frontal Wig?
A compact frontal wig is a new word. But after we explain it to you, you will feel that it is not a strange wig. It is a frontal laced-based wig that has a strip of lace that runs from ear to ear. The length of the lace between the ears is about 13 inches, and the width is generally 4 or 6 inches. The lace part is used to cover the area from your hairline to the top of your head.
Except for the top part of the head, the rest of the wig caps are made by machines. Therefore, this kind of wig is also called a frontal lace wig, which is divided into 13x4 and 13x6 lace frontal wigs according to the depth of the lace on the top of the head.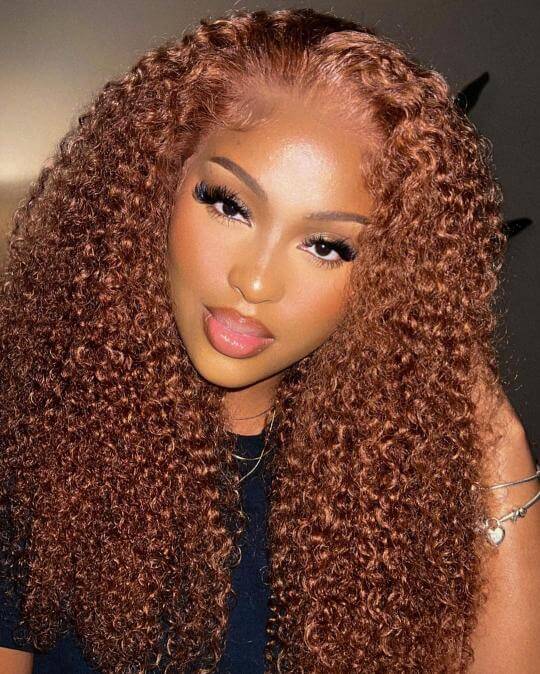 The Advantages of a Compact Frontal Wig
We will list some advantages of a compact frontal wig in the following part so that you can know more about it.
1. Natural Look
We have already introduced that the top part of this wig is made of lace above. As we all know, lace has the characteristic of transparency. So no matter what your skin tone is, the lace part will blend well with it. It looks extremely invisible and seamless, which will make an illusion that these hairs are growing from your own scalp. So, no matter what your natural hair looks like, you can get a brand new beautiful hairstyle by choosing a compact frontal wig you like.
2. Comfortable Feel
From the wig cap structure of this wig, you can imagine that it will be a comfortable wig. In addition to transparency, the lace on the top of the head is also very soft and comfortable to the touch. In addition, the rest of the woven parts are also breathable, so you will not feel very stuffy. Even though you want to wear it in summer, you will not feel uncomfortable as well.
3. Versatile Styles
The large lace part of the top of the head also provides us with another unique advantage. Because the lace part looks natural enough, you can create more hairstyles than those with fewer lace parts.
For other wigs, you may only be able to maintain a mid-part style, or it will show the part made by machines, which will make the style look unnatural.
For a compact frontal wig, you can decide to do a middle part or side part style according to your own preferences, which provides more possibilities for our hairstyle and fashion.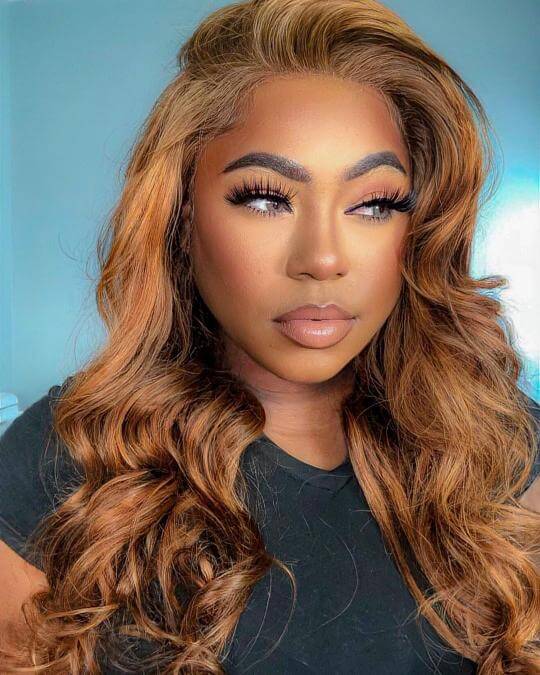 Where to Buy a Compact Frontal Wig?
When we want to buy a wig, there are always many factors that we have to consider, including the price, quality, after-sales service, etc. of the wig, so it is very important to find a reliable wig supplier.
As a wigs provider who focuses on helping girls become more beautiful, the quality of all the hair products in Julia can be guaranteed. All the wigs in Julia are made of 100% human hair, and different prices are set for different wig lengths, colors, and hair origins.
You can choose according to your needs and budget. After you purchase our human wigs, we will provide quality after-sales service. If you have any questions, you can contact our customer service, we will try our best to answer any of your questions.
Recommended Quality Human Hair Compact Frontal Wig
1. Juliahair 13x4 HD Lace Frontal Body Wave Wig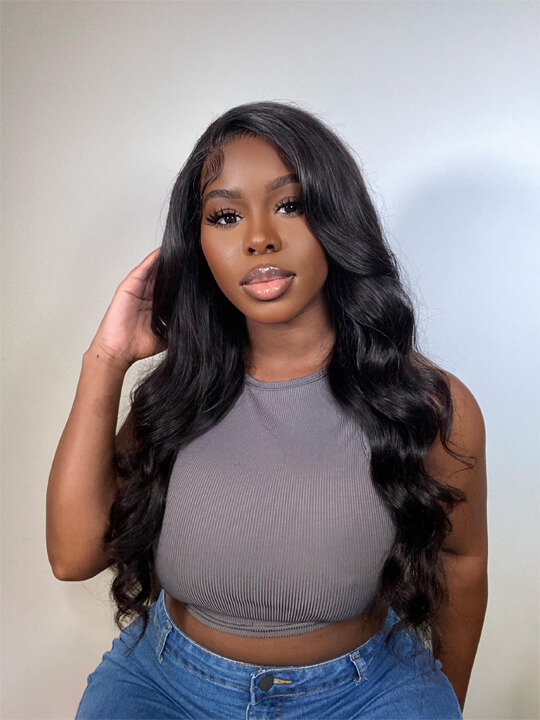 This is a classic body wave wig with baby hair. You can do a free part with it and don't have to make the baby hair by yourself. And the density of this wig is 180%, which makes the wig look very full. If you like body wave style, it is really a good option!
2. Julia Orange Ginger Body Wave Lace Front Wig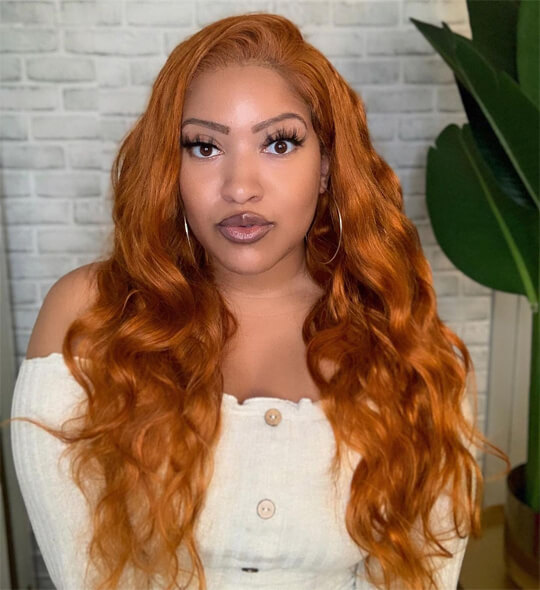 Compared with common black and brown hair wig, the orange ginger wig will make you stand out from the crowd. The bright color can help light up your skin tone and show your unique style.
3. Invisible Natural Color Curly Wig Pre-Plucked Hairline With Baby Hair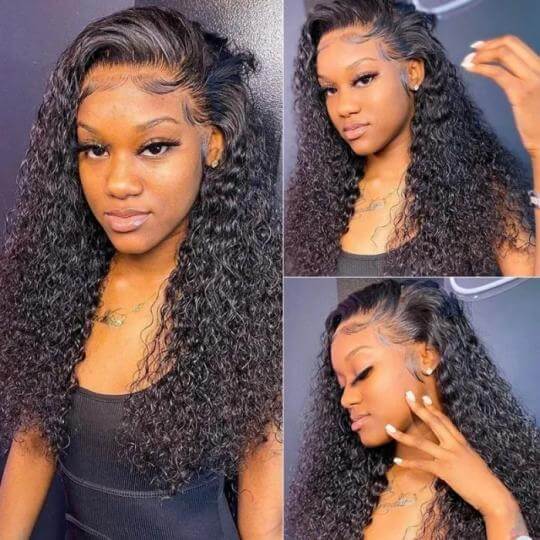 This is a curly wig and the lace area is 13x6 inches. A curly wig can make your hair look fluffy and full. If you like the hairstyle with tight curls, this will be suitable for you.
4. Silky Straight Hair Pre Plucked Hairline Human Hair Wigs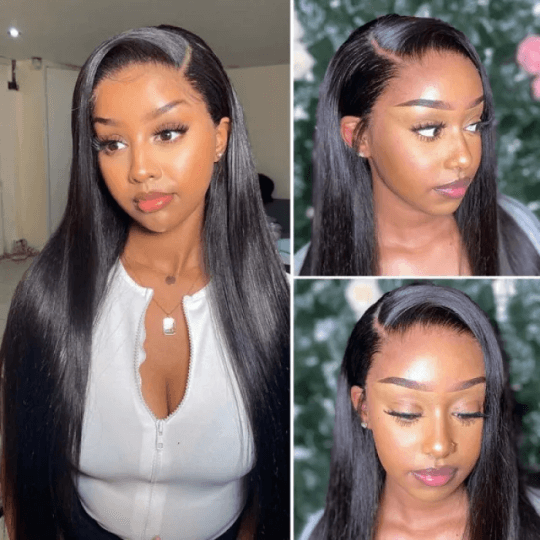 Straight hair always looks smooth, flat, and lustrous. Besides, a straight hair wig is the most versatile among all the wigs. You can restyle it with a curly iron to create a wave or curly style.
Conclusion
Today we mainly tell you some basic information about compact frontal wigs. You should have known about the compact frontal wig's meaning and advantages. If you are planning to get a compact frontal wig, Julia Hair welcomes all of you.