What Are The Reasons To Try Ombre Hair?
Dec.26,2017
The Ombre hair is the most popular hairstyles in town. There is something special in the tips of the hair that keeps this hairstyle at the top of the charts. Ombre is one of the hottest hair color trends and it is definitely here to stay for a long time! However, more and more people love to try ombre hair. In this post, we will discuss the reasons why people like to try ombre hair.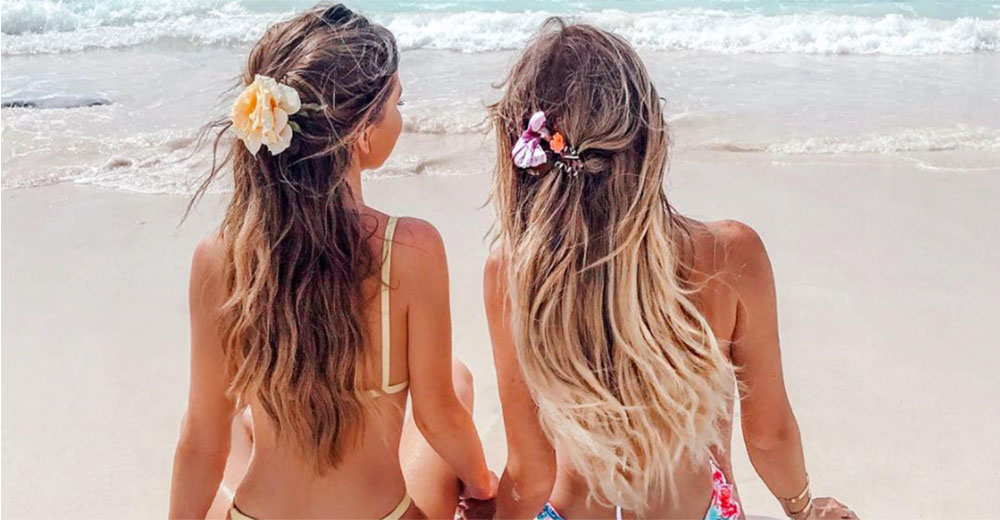 What Is Ombre Hair?
Ombre means shadow or shading in French. It is a hair color characterized by being darker at the roots and gradually getting lighter towards the tips. Reverse ombre hair is the opposite of that – darker tips and gradually darker roots.
Hair stylish used this term to refer to a style of hair in which the hair color gradually changes from one tone or shade to another tone or shade without a strongly visible boundary in between the two colors.
Ombre Hair Color
The hair color of the ombre hair is always regular. Under normal circumstances, ombre color is from dark to light from From the hair root to the hair tail. This is a normal rule in the hair extensions. Most of the time, the ombre hair color is from black to brown, it looks fashion and not weird. So, many girls like to make it like that. Of course, there is also much beauty love the hair color of the rainbow color and make it ombre color. Anyway, there are always many different ideas for you to choose in ombre hair.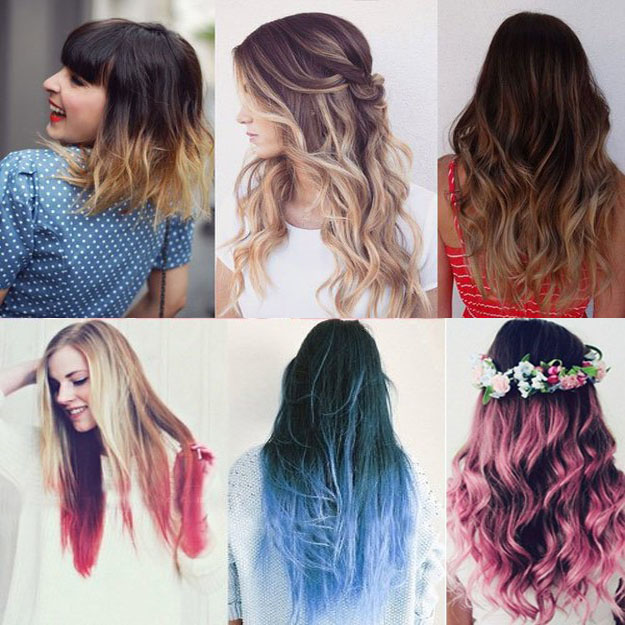 What Are The Reasons To Try Ombre Hair?
1. It's Low Maintenance
When it comes to coloring your hair, the main challenge we all face is maintaining our new hue for as long as possible. But because the color change with the ombre hair technique starts halfway down your strands, you'll never need to revisit the salon for a root touch-up–making it the perfect dye job for all you time-poor ladies out there!
2. It's Trendy
Ombre hair certainly is a hairstyle to go for if you're into trends and fashion. Celebrities love it, bloggers love it, hairstylists love it, magazine editors as well – it's a foolproof way to ensure a trendy look! Furthermore, if you're trying to find at least a few reasons to try Ombre hair, this one probably isn't something you'll want to dismiss easily.
3. It's an Easy Way To Grow Out Your Roots
Well, yeah, this isn't surprising, given that the whole point of the effect is to make it look on purpose like you're growing out your roots. Ombre actually makes dialing down your hair-coloring budget while retaining some of that expensive lighter color stylish.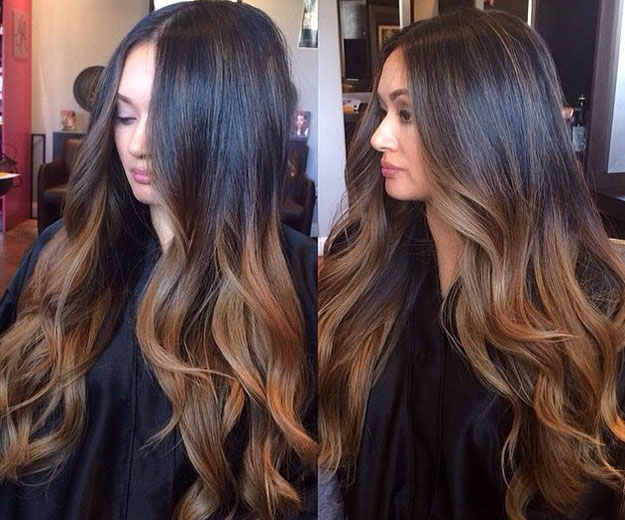 4. Don't Fade
Colors treatments applied directly to the hair eventually fade and lose their brilliance and shine. Ombre hair extensions undergo a special dying process that ensures long-lasting color that won't fade or run.
5. Blend Easily With Your Hair
Ombre hair extensions are the best options for women with darker hair for achieving the most natural overall appearance. The dark roots of ombre hair extensions make them among the easiest weaves to blend with your natural hair. You'll never have to worry about your natural hair color peeking through or have difficulties matching hair extensions to your own hair color even if it has lingering remnants of color near the ends.
6. It Can Be Done On Any Hair Type
Fine hair, thick hair, wavy hair, curly hair, straight hair…all of them can look great with ombre coloring. I personally think it looks the most natural on curly or wavy hair (or hair that you curl/wave out every day), but I also love the funkier effects that can be done on straighter hair, too.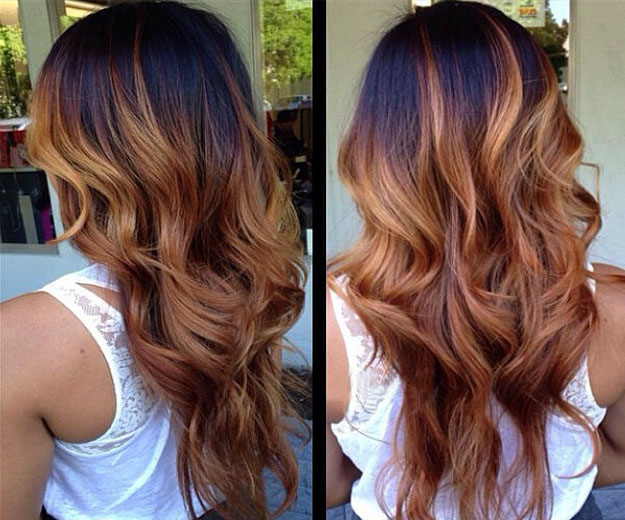 7. It's Fun And Stylish
As we know, solid hair shades are great. However, sometimes, it may get a little boring. Here, if you try Ombre hair, you can notice the difference. No doubt, two is more fun than one. You can go with a very subtle transition between the shades. For instance, you can add a darker brown to lighter brown Ombre hair extensions. Or, you can directly contrast two very different bright shades of your choice. Besides, Ombre not only is very trendy but also gives more dimensions to your hair.
8. Ombre Hairstyle Looks Better
If the two selected shades complement each other well, the Ombre effect will give more life and dimension to your hair. Especially when creating hairstyles, the Ombre portion will make the details stand out a lot more and make the hairstyle so much prettier.
9. It Suits Both Short And Long Hair
Who said that ombre hair was reserved for those with super long tresses? Not us, that's for sure! This subtle hair coloring method also works a charm for short crops! Need more proof? Then, just check out these celebrity ombre hairstyles. If it's good enough for them, it's good enough for us.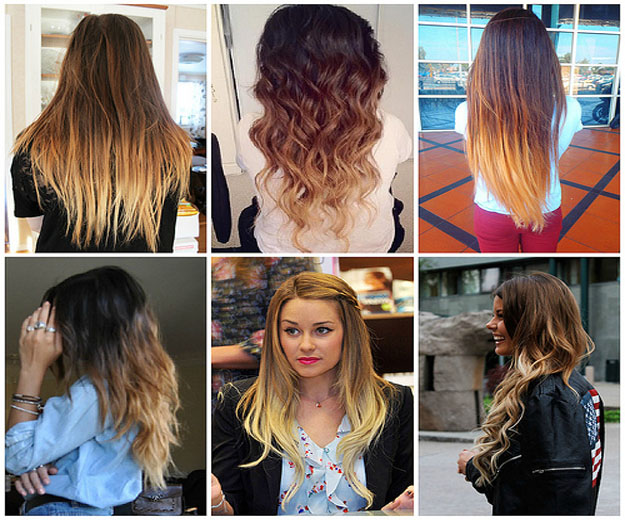 10. It's Without Damage
Last but not least, you can get the Ombre look without coloring your hair! You can easily achieve the Ombre look within 5 minutes by clipping your hair extensions. You can choose a more subtle blend of the Ombre Chestnut shade.
If you are still thinking about having or not having Ombre hairstyle, please go ahead. You will look beautiful as this hairstyle is for everyone. It's trendy, elegant and fashionable and truly your thing!
Shop For Charming Ombre Hair
Brazilian Ombre Body Wave Human Hair 4 Bundles
Comments are Closed for this post.