Create Supernatural Hairline! What Are Melted Hairline Wigs?
Jan.29,2022
What do you think a good wig should be? What expectations and requirements do you have for a wig? Whatever it is, I believe a natural hairline is definitely what you're going to stick to. Today what we are going to talk about is a wig that can create a supernatural hairline - melted hairline wigs. Whether you have heard the word or not, today we will help you understand it more fully.
What Is Melted Lace Wig
?
You can get a basic understanding of this wig based on the word "melted". It means that the lace of the wig fits perfectly with your skin and looks like it has merged with your skin, which requires the wig to have high-quality and natural lace, making it to be indistinguishable. With melted lace wigs, the hair will look like it has grown naturally from the scalp.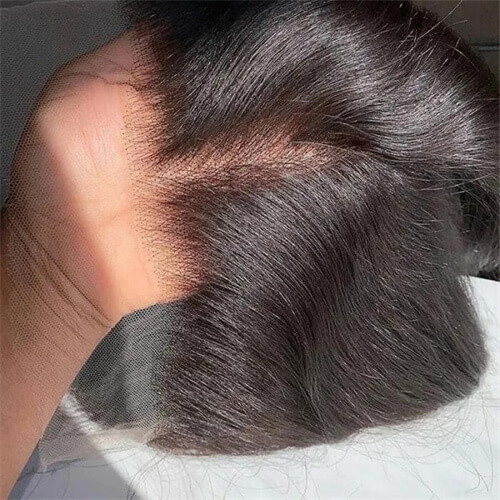 Compared with ordinary lace wigs, in order to achieve a "melted" look, melted hairline wigs often have higher quality. The lace base of melted hairline wigs is made of top-quality Swiss Lace or HD lace. You will feel much more comfortable after wearing it. So if you are trying to look for a wonderful wig, then melted lace wigs are what you should definitely not miss.
The Features Of Melted Lace Wigs
Also as a lace wig, what is the difference between melted hairline wigs and others? What are the advantages that attract more and more people to fall in love with it? Here are some of the specifics.
1.
Supernatural Look
You will get a supernatural hairline with a melted lace wig, which is the main advantage that makes it different from other wigs. The thinness and lightness of HD lace wigs can make the hairlines more natural, more real, and highly undetectable.
2. Match All Skin
The lace color of melted lace wigs is more transparent than regular transparent laces. Therefore, they can melt into scalps perfectly, and also can match all skin colors. You will never need to do any lace tinting. Many customers have been facilitated by melted lace wigs
3. Highly Breathable
The lace is made of more breathable and super-light material. This ultra-thin feature will provide you with a better comfortable sensation. Your natural hair and scalp also won't feel stuffy or itchy because of the thick material inside the wig cap anymore. It's also better for the health of your natural hair.
How Long Does a Melted
lace

Wig Last?

Actually, the lifespan of a melted wig is affected by many factors. So there is no certain answer, such as the quality, daily condition, usage frequency, and so on. But in general, as long as you take care of it and use it correctly in your daily life, it can last at least eight months to a year.
Where To Buy

Melted

Hairline

Wig

s?

If you are looking for a reliable wig supplier that can provide high-quality melted hairline wigs for you, Julia will be a good choice. Julia as an original brand that focuses on designing, producing, managing, and selling human hair, insist on creating high-end fashion Virgin Remy human hair products at a reasonable price. The quality of all the wigs in Julia is guaranteed.
Melted Hairline Wigs Recommendation
All the wigs we recommend are high-quality 100% human hair wigs. They will not shed and are tangle-free. Besides, you can restyle them with a curling iron and a straightener according to your preference.
1. Pre Plucked Hairline Silky Straight Wig
The first one recommend to you is a classic natural straight melted lace front wig. Straight hair wigs are always the most popular because of their versatility. You can style them into any new hairstyle.
The density is 180%, which means it is pretty thick. If you prefer thick hair, this will be perfect for you. And there is designed baby hair so that you don't need to spend time handling baby hair.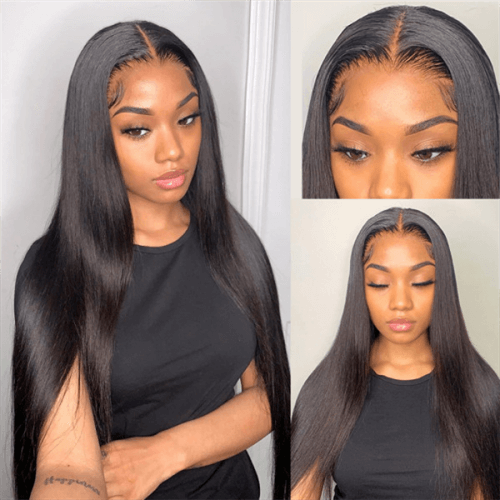 2. Curly Wig Pre Plucked Invisible Hairline With Baby Hair
The second one is a curly hair wig. Like the first one, it is a pre-plucked wig with baby hair, which will save much time. Curly hair is also a common hairstyle many girls choose. Thick and fluffy hair can frame your face and make your face look smaller and more delicate.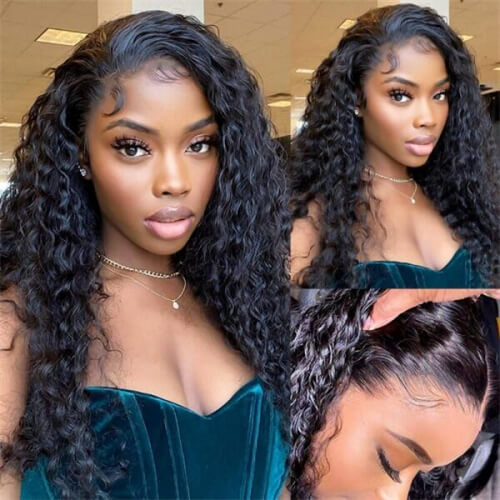 3. Body Wave 5X5 Invisible Lace Closure Wigs
The body wave melted wigs won the praise of many customers. This is definitely a wig you can wear on any occasion. It will be wonderful to show your charm. And there are different lengths from 16-36 inches to choose from.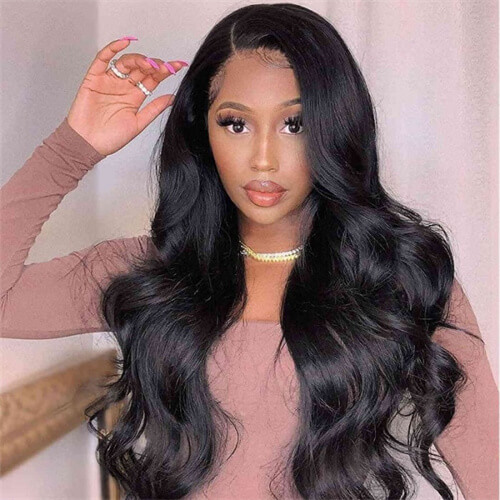 We recommend 3 different wigs that are hot selling. You can also check more melted hairline wigs in Julia if you are interested.
Conclusion
It is always difficult to find a perfect wig, but melted hairline wigs are worth trying if you want a natural and comfortable wig. Hope you can get a favorable melted hairline wig and be the most beautiful yourself!