Wet Hair Look VS Dry Hair Look, Which One Is Better?
Oct.20,2021
There are loads of hairstyles out there, and even more wigs on the market to help women achieve the look that they're chasing. If you're trying to choose which types of body wave wig or curly wigs to get for your particular style, you must first decide whether you're going for a wet look or a dry look. Each of these styles is easy to achieve as long as you're using the right products, wigs.
So, whether you're trying to get that classic shine or a modern, matte style, we have real human hair wigs that will make your styling dreams come true.
This article will discuss wet hair and dry hair looks, their benefits, and how you could achieve them.
What Is Wet look?
The wet look is associated with the retro era during which men and women slicked their hair back while rocking some serious shine. If you're into the greaser style of the 1950s, the wet look is probably what you want to aspire to. This look made a resurgence in the 1980s as well, so if that's your favorite decade, you'll want to grab these products to emulate that iconic style.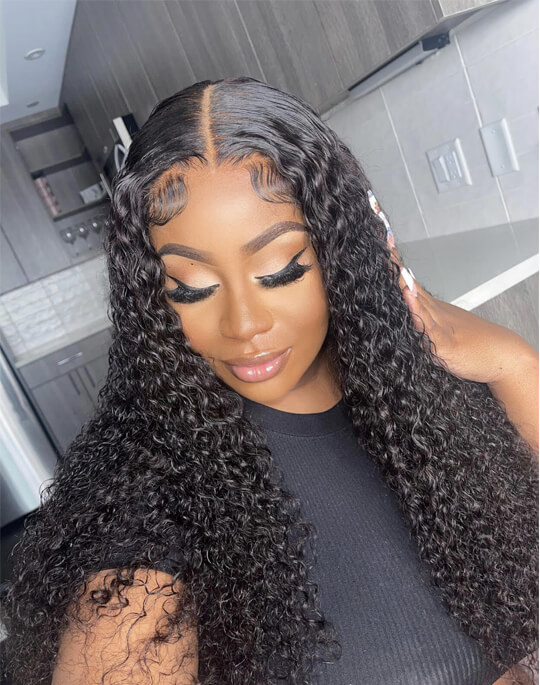 The Pros Of Wet Hair Look
Bright Appearance
Looks Lively good
Most Trending and very famous among celebrities
Best for any occasion
The Cons Of Wet Hair Look
The wet look feels as if it is a little flat and thin
How to Get the Perfect Wet look Hair?
Step 1. Wash & Towel-Dry
The key to achieving a wet-looking texture is locking down your hair when it's halfway dry. Sopping wet hair won't absorb the products you use to create definition and hold. If you have straight hair, towel dry first. If you have wavy, curly, or oily hair, use a T-shirt to blot out moisture and prevent frizz.
Step 2. Mix & Apply
Hair gel gives you the ultimate hold. Hair cream gives you the ultimate body. When you combine them, your style stays put, looks touchable, and shines healthily. Just mix a quarter-sized amount of each in the palm of your hand.
If you have short hair: Run the gel-cream mix through from root to tip to keep your hair smoothed down against your scalp.
If you have medium to long hair: Concentrate on your roots and mid-lengths to maintain your body and mimic the way your hair naturally dries from the roots up after a swim.
If you have fine or straight hair: Go easy on the cream to maintain volume, especially at your roots.
If you have curly to coily hair: Using more cream all over will help maintain movement and avoid crunchiness.
Step 3. Comb & Add Shine
For an extra sleek slicked-back look, use a fine-tooth comb to smooth down your baby hairs and roots. For a more natural and beachier feel, use a wide-tooth comb to rake your hair away from your face and define your waves.
Step 4. Spray & Style
Laying hair gel, cream, gloss, and spray onto wet hair in rapid succession is what keeps it looking damp. Mist your head lightly with hairspray before the previous products dry fully.
Depending on where and when you're rocking this look, you can lightly blow-dry your hair to set the style even further or leave it be for a more relaxed, undone vibe.
What Is Dry Look?
The dry look is great for women who want to give off the impression that their hair is just naturally styled impeccably without any effort. It's a timeless look that never goes out of style. If you want that matte appearance, it's crucial that you use the right products, or else your hair will look crunchy and heavy rather than soft and healthy.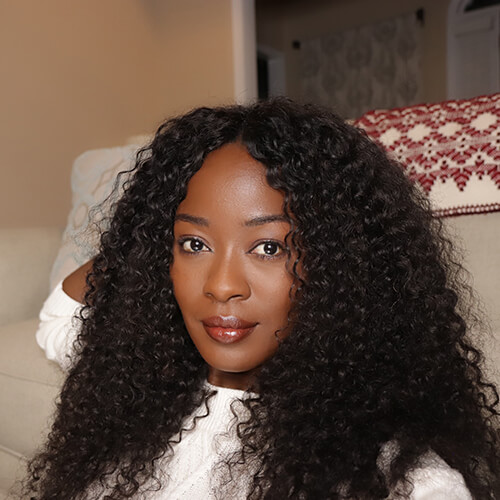 The Pros Of Dry Hair Look
A dry look is giving a fuller appearance
More Natural looking
Improves volume
Improves the natural feel of the hair
Easy to Curl, Easy to achieve any Curly Style
The Cons Of Dry Hair Look
Frizzy nature
How To Achieve and Maintain the Best Dry Looks?
These are some legit tips about dry looks and how to achieve the best look.
When you shampoo, use a gentle moisturizing shampoo on your dry hair. These shampoos, specially designed for dry hair, usually contain lots of nutrients such as oils, essential fatty acids, and ceramides.
When you shampoo, use your fingertips to massage the shampoo into your hair. Work from roots to ends, taking care not to pile your hair up on top of your head; this can lead to tangles, dryness, and frizz.
1: Use a Mask For Dry Hair
To add moisture, once a week or so before shampooing, apply a hydrating mask on slightly damp hair, wrap your hair in a warm towel and leave it on for about 20 minutes. Wash as normal.
2: Use a Conditioner For Dry Hair
After shampooing, use a hydrating conditioner and massage it with your fingertips before rinsing it out. To close the cuticle and enhance shine, try rinsing your hair with cold water. Avoid overly hot water and hard water, which both dry out your hair even more.
3: Embrace a Dry Hair-friendly Diet
Don't forget that what we eat impacts our entire body, including our hair. To nourish dry locks from the inside out, eat healthy foods such as plenty of fresh fruit and green veggies, lean meats and dairy, and avoid saturated fat.
4: Towel Dry First
After you get out of the shower, a towel dries your hair thoroughly to get rid of as much excess water as possible, but don't be overly vigorous, as this can be damaging to dry hair.
Apply a thermal protection product before blow drying or using heat tools.
This will create a barrier between your hair and the heat, preventing the dryer from sucking out too much moisture.
5: Try Not To Blow-dry Your Dry Hair Too Frequently
When you do, dry your hair gently, with your hairdryer approximately six inches from your head. Always use a blow dryer with ionic technology, as these are less drying to the hair.
6: Blow-dry Wisely
When you blow-dry your hair, don't wait more than 20 minutes after you get out of the shower to start. Begin blow-drying before your hair is more than 30 percent dry to get maximum volume and prevent stubborn cowlicks.
7: Position the Dryer Carefully
Don't blow dry close to your roots, and never blast the same section of hair for more than 15 seconds.
When blow-drying, dry your hair 90% with a vent brush or a paddle brush.
This will speed up drying time, which means less exposure to drying heat. Finish with a round brush to smooth your hair.
8: Don't Over-dry Your Hair
The last few minutes of blow-drying are when your hair is most vulnerable to damage.
I hope that the article can help you to learn more about the wet hair look and dry hair look. Do you want to have a wet hair look or dry hair look which one is better? Please comment below to show your thought.