Virgin Hair Bundles With Closure On 12.12 Sale
Dec.13,2017
It is an exciting moment to buy some new hair bundles with closure when you saved up enough money. Virgin hair bundles with closure are the best selling hair bundle deals in Julia Hair Mall. You can get most affordable 3 bundles virgin hair with closure and 4 bundles virgin hair with lace closure during our 12.12 Sale.
12.12 Sale
The Best Gift For The People We Love. We will have a big sale from 12th Dec to 15th Dec.
Over $169, Get 6$ off, Code: JH6
Over $199, Get 10$ off, Code: JH10

Why Buy Virgin Hair Bundles With Closure?
Availability in Bulk
Since the hair comes in different lengths, this only holds true if the hair is under 16 inches. For bundles that are over 16 inches, experts recommend three to four bundles of hair, as the longer the hair, the shorter the weft. If you want to ensure a lot of volumes, it is recommended to buy three to four bundles. If you only want a partial weave or extension, one or two bundles should suffice. Since some hair is sold by the ounce, this is the equivalent of 8 to 10 inches.
Improve Your Hair's Appearance
Since the weave closure covers your head, you don't have to style your hair with heat or dyes to blend them with the extensions. Of course, you need to make sure that a professional stylist applies them, so they are blended seamlessly and attached securely. Likewise, only purchase the best lace closures. These have lightened knots and lace that appear like your scalp, so you get more natural-looking results.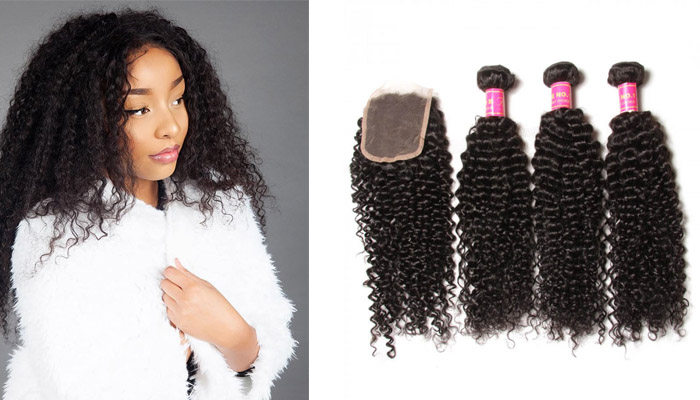 Quality and Longevity
Depending on the person, the virgin hair bundles with closure can last from around two months to four months. All of Julia Hair Products are 100% virgin remy hair, we only offer the best quality human hair for our customers.
How Many Bundles Do you Need?
For a long hairstyle, you will need virgin hair 4bundles with closure for a full sew in. For a short hairstyle, you will need best virgin hair 3 bundles with closure for a full sew in. Even if you buy hair separately, you will need 3-4 bundles and hair closure to create a hair wig.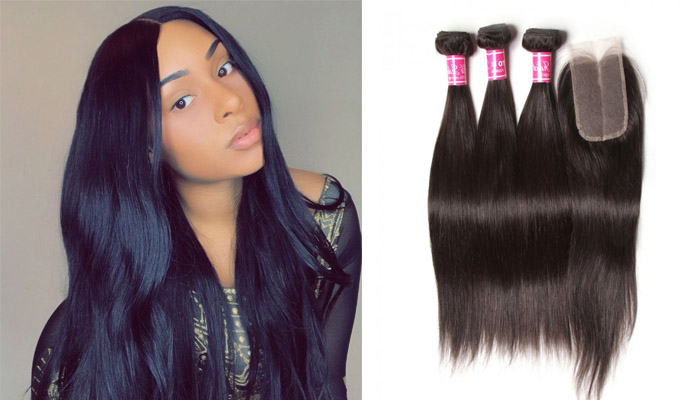 What is the difference between the 4 different types of virgin hair bundles?
Peruvian Hair Bundles- Average in thickness and density. Peruvian has the ability to blend with the majority of textures of hair.
Malaysian Hair Bundles- Is comparable to Brazilian hair in thickness and density. It will be slightly shinier and softer than Brazilian hair and offer body to your style.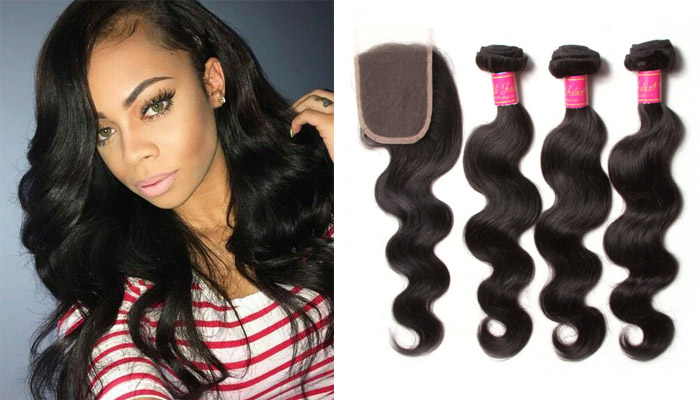 Brazilian Hair Bundles- is a thick texture of hair that will provide body and be slightly dull and coarse. Brazilian hair has been on the market the longest.
Indian Hair Bundles- Is the finest silkiest texture of hair we offer. It is shiny and provides volume.
12.12 Sales 3 Bundles With Closure
Virgin Body Wave Brazilian Hair 3 Bundles With Lace Closure
Virgin Jerry Curly Malaysian Hair Weave 3 Bundles with Lace Closure
Straight Indian Human Virgin Hair 3 Bundles With Lace Closure
12.12 Sales 4 Bundles With Closure
Peruvian Jerry Curly Hair 4 Bundles With Lace Closure
Virgin Malaysian Hair Straight Hair 4 Bundles With Lace Closure
Brazilian Virgin Hair Body Wave Hair 4 Bundles With Lace Closure