Using Clip-in Hair Extensions Change Your Life
Sep.12,2017
If you want to change your look and begin a new life, Clip-in hair extensions are the top choice. Clip-in hair extensions can be perfect hair accessory if you want to give some color variation or add some length to your hair. This hair accessory is an amazing way of aggrandizing the beauty of hair.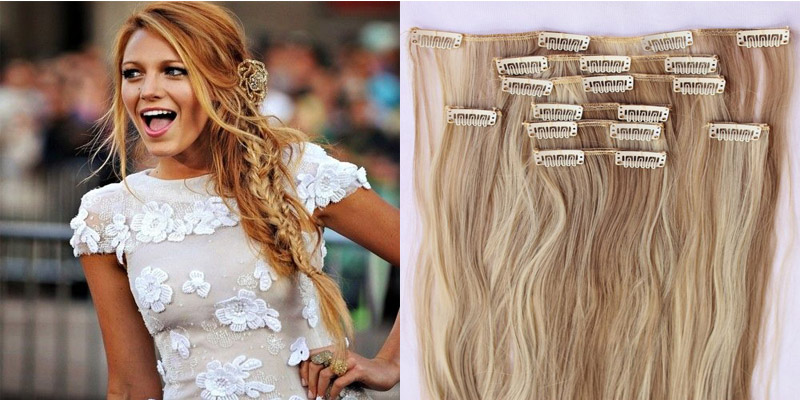 Hair extensions are easily accessible these days. You can easily find them in hair extension salons and Julia hair online store at attractive prices. There are many types of hair extensions and clip in extensions are one of them. These extensions are one of the most recommended extensions for the beginners. Here are some benefits of using clip-in hair extensions which could change your life.
Beautiful benefits of the clip-in hair extensions
The benefits of the clip in hair extensions are endless – for those of you that want a new look for an occasion, or simply want a different look at weekends, clip in hair extensions are a glamorous non-permanent look that can change your appearance and give you new life in an instant.
Style them Easily
You can purchase clip-in extensions that are curly, straight or in-between. However, if you decide that you want to change up the look, you can style your extensions to achieve the look that you want.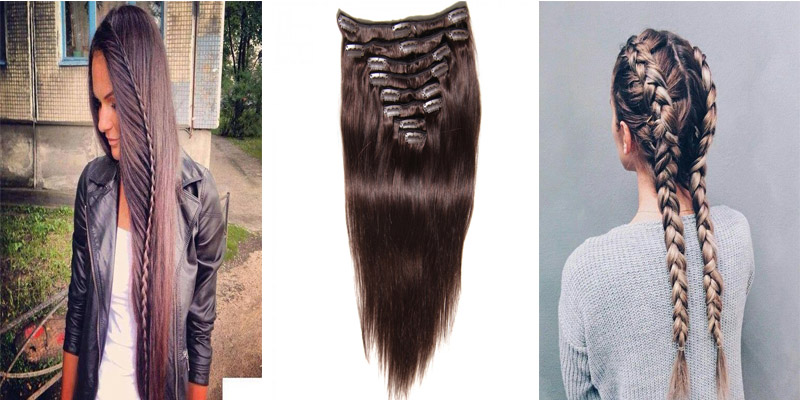 Great for Daytime
If you are looking for a way to improve your daytime look, clip-in hair extensions can work out well for doing so. For example, you can simply clip in a couple of extensions to add a little more volume or to boost your ponytail.
NO Commitment
One of the main reasons we love clip-in hair extensions is because the change is only temporary! For some people, hair extensions are a treat to be worn for special occasions whilst for others, they are an everyday necessity. What's great about clip-in hair extensions like Virgin Malaysian straight clip-in hair as opposed to glued or sewn in pieces, is that you have complete control over your lovely, long locks, meaning you can clip them in and style them however you please.
Low maintenance
If you are looking for easy, quick and low maintenance hair extensions, then clip-in can be the right choice for you. Unlike other hair extensions that require professional for installation and removal, clip in hair extensions are really very easy to wear and remove. You can wear and remove these hair extensions on your own.
Easy to Take Care Of
Even though you might want to do what you can to boost the appearance of your hair, you might not be willing or able to put a lot of time and effort into taking care of your hair. Luckily, though, taking care of clip-in hair extensions is easy; just gently comb or brush them to get rid of tangles, and make sure that you hang them up when you aren't wearing them.
Less damage
If you are avoiding hair extensions because of hair damage, you can try clip in hair extensions. Unlike glued in and sewn in hair extensions, one of the benefits of clip-in hair extensions is that they do not cause breakage or thinning of your hair.
Confidence-Inducing
The final and most obvious benefit of the clip in hair extensions is the gorgeous length it gives your hair. You don't need to wait years for your hair to grow out. In fact, some women can't even grow hair past a certain length. As soon as it reaches shoulder length or just past the shoulders, it may get dry and therefore, the entire shaft is unhealthy and less likely to grow. Clip in hair extensions allows you to have longer, luscious locks today, granting you the confidence to love your hair and yourself.
As you can see, there are a few different benefits that can go along with clip-in hair extensions. In Julia hair mall, we have 100% virgin human hair extensions such as I-tip, U-tip, Clip-in hair and PU Skin hair extensions in any color and hairstyle. You can choose the best suitable types for you. If you are looking for a great way to switch up your look, it's definitely something that you should consider.
Comments are Closed for this post.