Tips About T Part Wig For Black Women
Nov.20,2020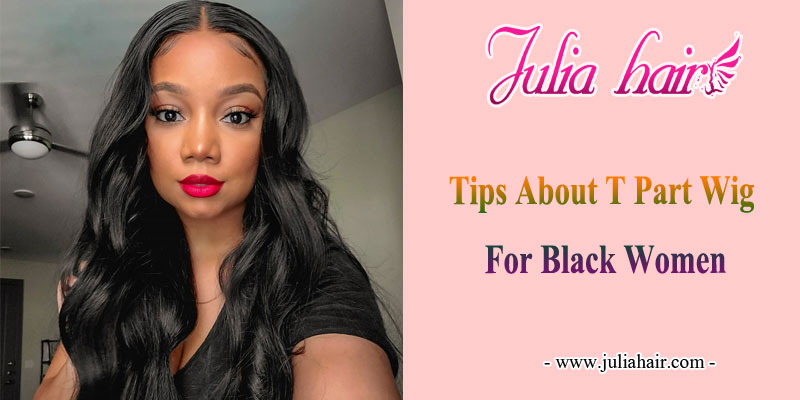 Julia hair new arrival T part wig gives super natural hair wig at affordable price, body wave T part wig, straight wave T part wig, not only natural black, but also colored wigs available, such as burgundy, omber T part wig straight wave. Today, Julia hair will share some tips about T part wigs for black women on sale.
What is T part wig
T part wig is a wig with T part front.Different from the lace front wigs, the middle part and hair edges are sewed by hair strands with hand-tied, while lace front wigs are the full front sewed by hand-tied. So the price is competitive compare with the lace front wig.
Except for the T part, the whole wig are made by hair bundles which are 100 human hair, shedding free, tangle free, soft, and bouncy. It is similar with lace front wigs, while this type of wig only can be divided middle part. Lace front wigs can be divided middle part, sideways, and three part.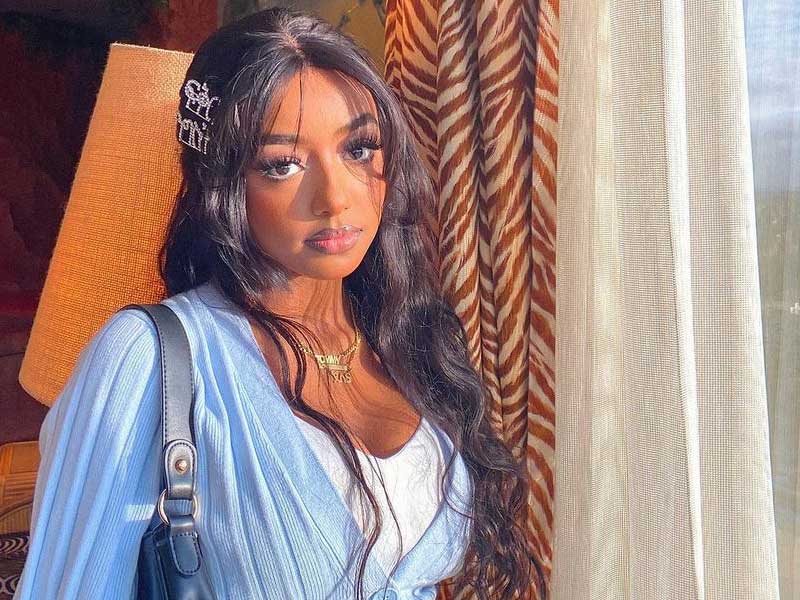 How to use T part wig human hair
Braid your own hair as flat as you can to make sure the braids not too loose.
Adhesive a wig cap to cover the braids to protect your own hair, then let it dry.
Brush some powder to make sure the color is similar to your own skin.
Install the wig, then adjust the size to fit your own head.
Apply the lace, cut the extra when it is dry. Meanwhile, brush some cosmetic to let the lace blend with the skin.
Trim the baby hair to make the whole wig looks more natural.
Flat the hair by iron flat. Using hair wax to make the hair shiny and glossy.
T part wig is an wig upgrade, Save more time to avoid sewing a lace frontal by hand-tied, at the same time, it also save the cost. Less money to get high-quality lace wig is our goal, that's why more and more customers like to wear T part wig.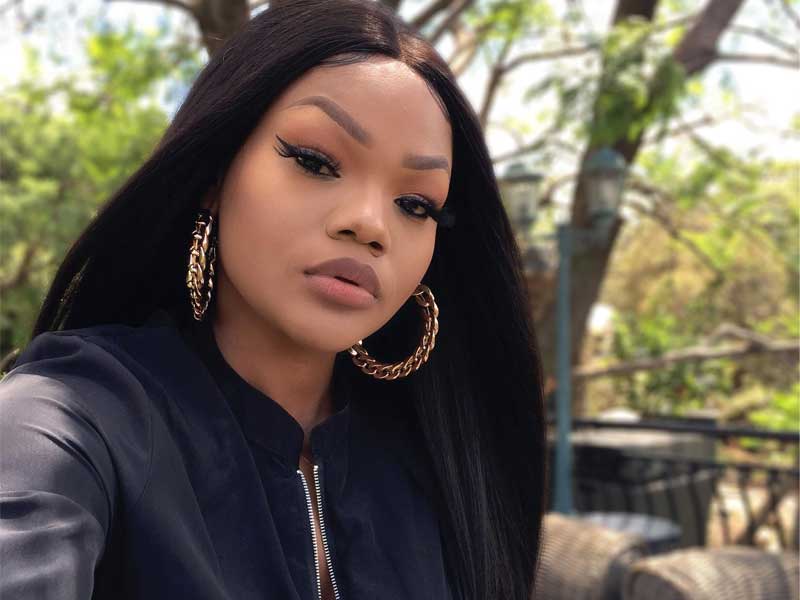 How long should I wash the T part wig
Wash the T part wig according to how frequency customers use it. Normally every one or two weeks. Because the hair is not attached to your scalp, it does not receive the protection or moisturizing effects of the natural oils. If you have an extremely oily scalp, consider using a dry shampoo at your roots between washing.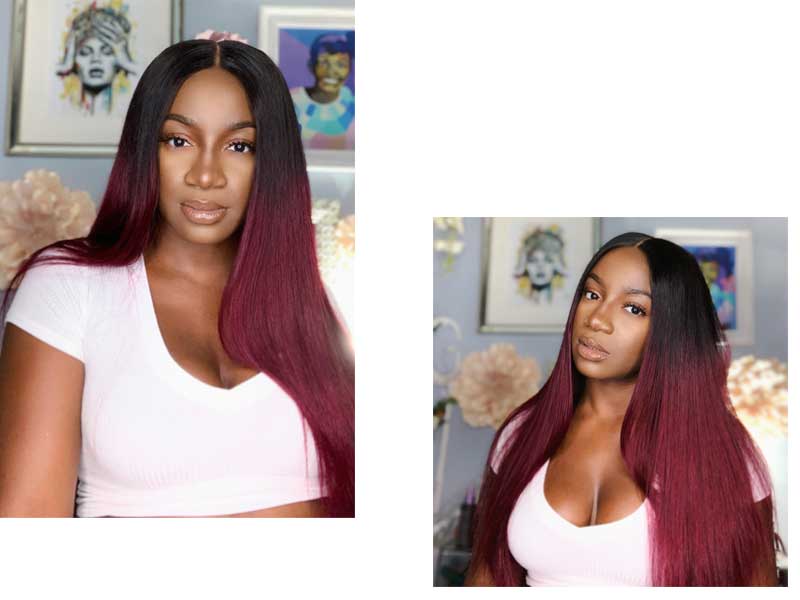 What was the correct way to wash T part wig
1. Prepare before wash the T part hair wigs: water, shampoo, conditioner, and a towel.
2. Put the wig into the warm water soak it. (no more than 95F)
3. Apply mild shampoo and wash the hair. Use a shampoo particularly made for human hair wigs products. These shampoos help to maintain tangle to a minimum, while likewise keeping up your hair's normal moisture balance.
Please notice: Wash the hair wig beginning from top to end by lightly massaging the shampoo into the Hair. It's imperative that you keep the hair straight while washing it. This enables avoid inflicting matting and tangling.
4. Rinse the hair in the water, don't rub the hair, don't comb or brush the wet hair.
5. Soak up the water with a towel, apply conditioner to the hair, apply it by utilizing a diluted Way of conditioner and water. This dilution facilitates to maintains a strategic distance from any tangle or bunches.
Have this arrangement sit on your hair for no less than 3 minutes, then flush your hair with warm water. Take after this flush with a cool water wash. Utilize your fingers rake them through your hair.
6. Rinse the hair in new clean water. Bring a basin of clean water and rise the hair again.
7. Gently towel squeezes the wig but not twist. To blot the hair, you will take one fresh and dry towel on your hand, keep Squeeze the wet hair from roots to the end (one section to another section until your hair is close to dry). Do this down each segment of hair, lightly.
8. Soak up the water with a towel, let the towel dry the hair naturally, never rub the hair.
9. Put the wig in the air and dry it in the natural wind.
Please Notice: Don't utilize hair dyer and presentation to the daylight and ensure you have relatively little hair in the braid or it won't dry.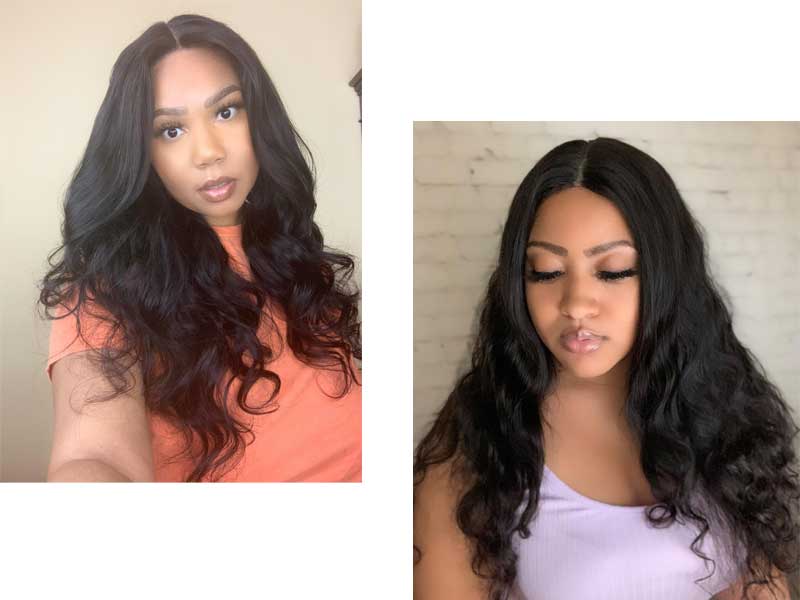 New arrival T part wigs help create supernatural appearance, As a new products, julia hair will give you the best discount.
Black Friday Sales On Wigs For Women 2020:
Up to 25% Off For New Arrival Human Hair Wigs
Up to 15% Off For Hair Bundles And Closure
Extra 8% Off Directly With Coupon Code: B8
Extra 10% Off Order Over 159$ With Coupon Code: B10
Extra 15% Off For All With Coupon Code: B15
Julia hair thinks about what the customer think, inspire the beauty to the whole world.