The Truth About Julia Hair
Mar.20,2018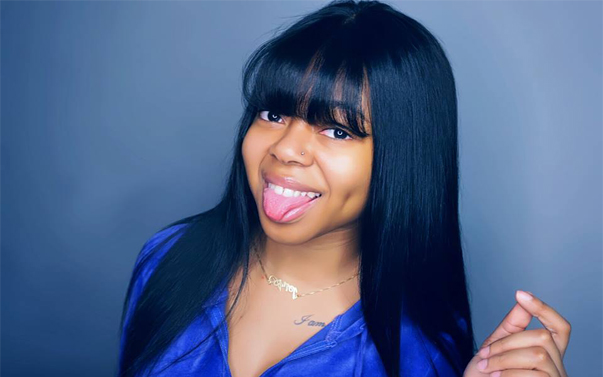 We often receive some questions about Julia Hair. However, do you know Julia hair really? Today, we will tell you the truth about Julia hair and Julia Hair Company in this post. Follow reading and go for your answer.
Premium virgin hair become more and more popular nowadays! Are you ready to buy virgin hair? Julia hair is committed to offering best hair weaves, hair closures, hair extensions and hair wigs for customers to choose.
Why Choose Julia Hair?
1.Direct factory wholesale price, the price is cheaper than trading companies.

2.Strict quality control; We've got a series of international certificates on our hair quality inspection

3.Good origin of hair, Importing perfect hair from Brazil.

4.Customized orders acceptable.

5.Focus on the quality, 100% virgin Brazilian human hair without animal and synthetic hair.

6.Welcome small orders, our minimum order quantity is 1 piece.

7.All hair is made by skilled workers and advanced technology, we have more than 10 years' experiences, so the quality is guaranteed.
The Customer Reviews From Julia Hair
1.Review From Ashley M (Brazilian Body Wave Hair)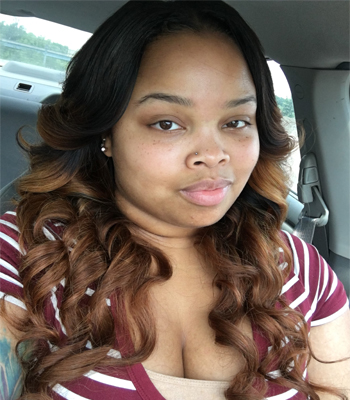 Best Hair I've Ever Had
This was by far the best hair I've ever ordered. The order process was simple & easy. Shipping was very fast less than 2 days. There was no foul smell or texture when I opened the box. I bleached the hair & there was no breakage or shedding. It's been a month and the hair still has its shine & body. Hair quality is much much better than the expensive brands! I LOVE IT!!
2.Review From Cheryl Deloney (Malaysian Curly Hair)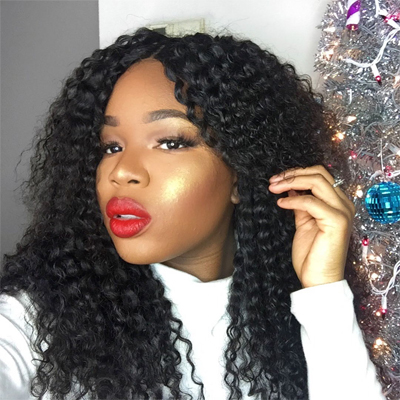 So Soft Hair
Oh, I love my hair.. they so soft and the smell is not bad. The hair was exactly what I was looking, very soft and wasn't a bad smell at all. I ordered 3 bundles. The shipping was SUPER fast and the vendor has been very helpful.. this was my 2nd time going to Nancy and will NOT be my last.
3.Review From Monique Solomon (Peruvian Straight Hair)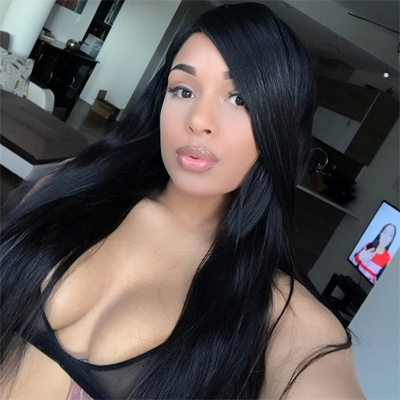 Amazing Hair
This Hair is absolutely AMAZING! This will be my FOURTH time ordering from this vendor.. and I've never had any problems. Shipment is really fast. I ordered this hair on Monday and received it on Thursday. I Got 12 14 14 14 16 with 10-inch closure. When I received the hair it was really soft ran my finger through and there wasn't any shedding I also co-washed the hair and still didn't get any shedding. The hair is REALLY good for its price.
4.Review From SEXY54 (Indian Deep Wave Hair)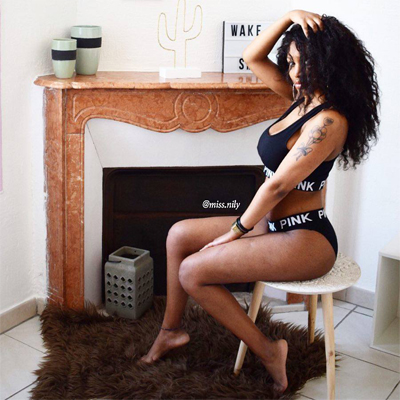 I Just Love This Hair
I recently bought this hair last month. I just got it installed this month, so it's been 5 days since I had it installed, and I tell you this is some beautiful hair I have the deep wave sewed into a bob and it is so soft and it hasn't shed or tangle. I had a lot of compliments about this hair, I will definitely purchase some more hair from this company.
5.Review From Brittany J (Malaysian Loose Wave Hair)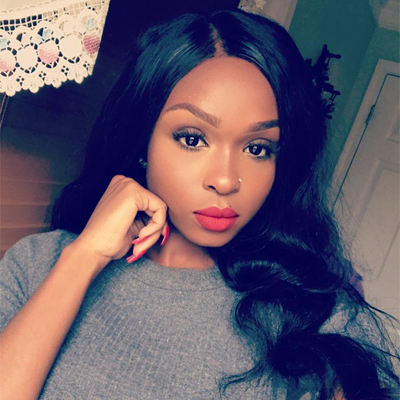 Beautiful Hair
Get Ready With Me. This hair holds a curl very well, pretty texture. Very true to its length, bundles are nice and thick.
The Video Reviews From Julia Hair
Is Julia Hair Worth It? Customer True Initial Thoughts
Julia Virgin Hair Company Fashion Show
The City Of Julia Hair
About Julia Hair Company
Julia Hair, Love At First Sight
Julia Hair combines style, fashion, noble quality with each bundle of hair, so when you get a bundle of hair, you also get the understanding of fashion, the attitude of life, our faith is---bring beauty to the world. We make the female as our guide customer, use the special design to transmit the warm, romantic, free elegant and delicate to you.The use of this name embodies the brand for the perfect and ultimate pursuit. Julia hair, love at first sight.
Julia Hair, Create Your Unique Beauty
Julia Hair has an enormous variety of hair products, they are all 100% human virgin hair, such as hair weaves, hair extensions, wigs, closures in any style and color.Body Wave, Straight, Curly, Loose Wave, Deep Wave and Natural Wave, different hairstyles for your choice. Besides, we have colorful I-tip, U-tip, Clip-in hair and PU Skin hair extensions. Full lace wig and Lace frontal wig are most popular for modern girls. Customization service creates your unique beauty!
Strong Team
We have a strong sales team, and we care about every aspect, using high-quality services to treat every customer. our customer service staff will be concerned about your order during before-sale, selling, after-sale. let you buy high-quality products.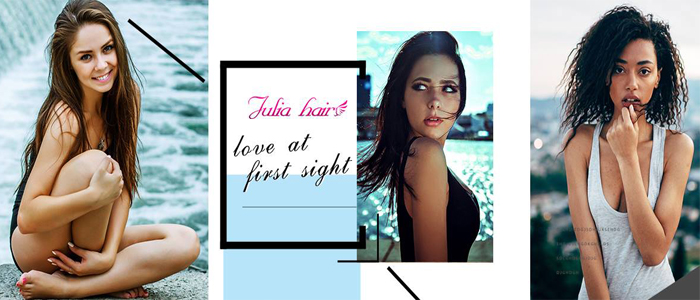 Frequently Asked Question About Julia Hair
Q: What Is The Quality Of Your Hair?
A: All of our hairs is high-quality. Our hairs do not shed, tangle or matte up, and we stand behind the quality of our hair.
Q: How Can I Measure The Length Of My Hair Weave?
A: The straight hair is measured by their length. The wavy and curly hair is measured by pulling them straight
Q: Can I Color My Extensions?
A: Yes it can, but we advise that you use a professional colorist that specializes in coloring hair extensions.
Q: How Many Bundles Do I Need To Complete A Full Sew-in?
A: 12"-16" needs 2 bundles
18"-24" needs 3 bundles
24"-30" needs 3 to 4 bundles
30"- 36" needs 4 to 5 bundles
Q: Can The Virgin Hair Be Straightened Or Curled?
A: Yes, it is 100% human hair. You can curl and straighten the hair as desired.
Q: Shed-Free?
A: Our Reinforced wefting allows for greater support, which will create minimal to no shedding
Q: Can My Hair Be Dyed?
A: Yes! As the 100% human hair if you are trying to go darker with them, and it's actually super simple to dye them! We just recommend not lightening them because bleach can severely damage the extensions, just like it would your own natural hair.
Q: How Often Do I Wash My Hair Bundles?
A: ONLY wash your hair extensions when they look like they absolutely need it! As they are not attached to your scalp, they don't receive the natural oils as our own hair does! So there is no need to wash them as often as you wash your own hair.
Q: How Long Do Hair Extensions Typically Last?
A: Remy Hair Extensions last up to 9 months to 1 year. The lifespan of your human hair extensions will depend on how much you use them, how often you color them and how well you take care of them. If you only use them occasionally, they will last longer than a year.
Q: What's The Difference Between The 4 Different Types Of Hairs?
A: Brazilian Hair - Is a thick texture of hair that will provide body and be slightly dull and coarse. Brazilian hair has been on the market the longest.
Malaysian Hair - Is comparable to Brazilian hair in thickness and density. It will be slightly shinier and softer than Brazilian hair and offer body to your style.
Peruvian Hair - Average in thickness and density. Peruvian has the ability to blend with the majority of textures of hair.
Indian Hair - Is the finest silkiest texture of hair we offer. It is shiny and provides volume.
All about the 4 types of hairs, you can read this blog.
If you are looking for the best price with top quality virgin human hair products, customer orientated return policy and services, free shipping, Julia Hair is the right place for you!