The Complete Guide To Edges Or Baby Hairs
Dec.16,2021
Baby hair seems to have been an essential part when creating a perfect hairstyle. People usually design different baby hairs according to their own hairstyles and preferences, which can make their style look unique and add a more elegant or more dramatic feeling to their hairstyles. Hairstyles for thin edges have become an art form among Black and Brown women. Today we will discuss the topic of baby hair in this blog.
What Are Edges Or Baby Hairs?
Edges hair or baby hair refers to soft and short hair that grows at the hairline. They are most commonly found on the hair of black and brown women, and they often turn baby hair into beautiful art through different styles. Baby hair can be used to modify the face and hairstyle, sometimes this small detail can determine whether your entire hairstyle is perfect.
How To Do Your Edges?
If we use our natural hair to make baby hairs, because our natural hair is curly and fluffy, there are always girls who are worried about how to tame baby hairs. And if we use wigs human hair, some of them require us to make baby hair by ourselves, so making perfect baby hairs is not a simple matter. Below we will list the brief steps to help you understand how to make baby hair.
1. Cut and tame your baby hair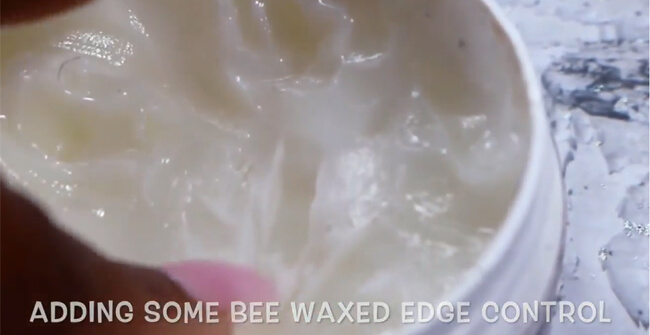 After you have put on your wig, first use a rat-tail comb to take some baby hair from your natural hair or wig. If your wig does not have baby hairs, you can take two small strands of hair from the sides or wherever you want to keep baby hair. And cut it short. If necessary, you can also use a curling iron to process the cut baby hair.
Then take some edge control and some Eco Styler gel. Then apply them on your edges, which can help tame your baby hairs very well.
2. Comb and smooth your baby hair
Use your fingers to distribute the hair products evenly on your baby hairs. Then take a small comb to smooth your baby hairs and create the shape you want, and then leave enough time to wait for the hair products to dry.
3. Use a small brush to make more baby hairs
After 20-25 minutes, the products can be dry completely, you will feel the baby hairs stiffen up and not greasy, which is what we want them to be.
Then you can go back on top of that with more of the mixed products to make more and fix your baby hairs. Here you can use a little brush.
4. Tie your hair with a silk scarf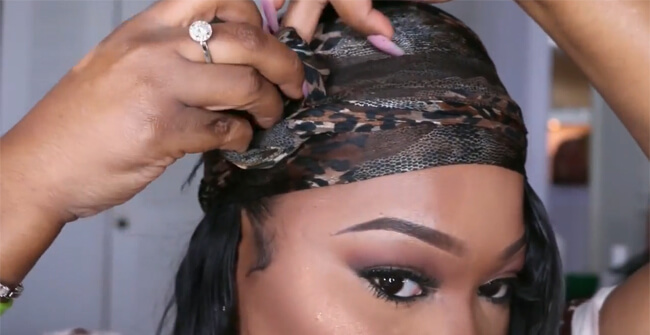 Now you have finished making your baby hairs, what you need to do is to fix them. Take a silk scarf and tie your hair down for about one hour. You have to make sure that you have tied the scarf tight enough so that the baby hairs will look polished and neat. After you finished all the steps, you can take the scarf off and you will get perfect baby hair.
Above we only describe the steps briefly, if you want to know the details of how to make perfect baby hairs, you can watch the full video.
Different Styles Of Baby Hairs
1. Long Tendrils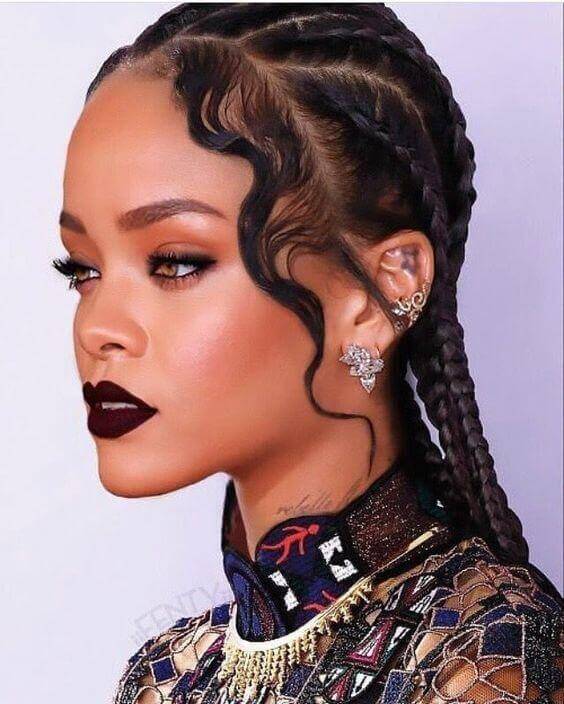 This kind of baby hair does not require you to cut your hair too short. You can leave a strand of longer hair on the sides of your forehead and fix them into beautiful baby hairs.
2. Deep waves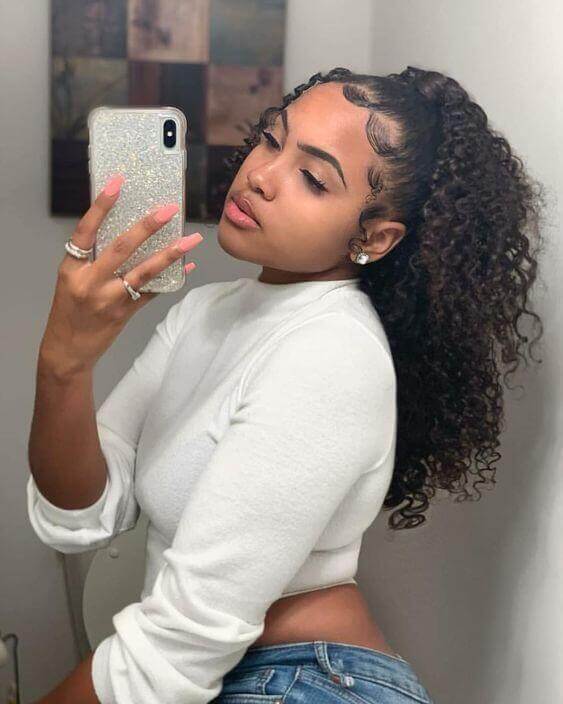 This kind of baby hair looks like waves, you can choose the size and quantity of the waves according to your preferences.
3. Gelled-Up Curls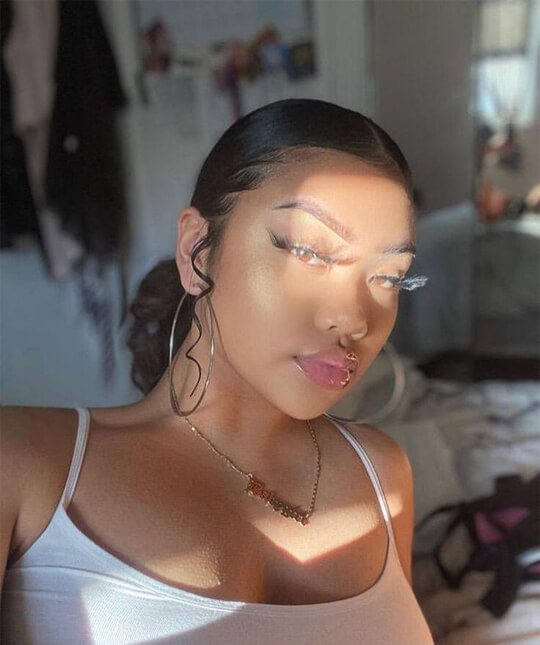 You can see that this kind of baby hair does not stick to the surface of the skin. So, if you want to create this kind of baby hair, you don't need to use any hair gel, you just need to process the hair around your ears with a small curling iron.
Some Wigs With Baby Hair For You
If you think it is difficult to make baby hairs, Julia can provide you with some wigs with baby hairs so that you don't have to make it by yourself.
Body Wave Brown Balayage Highlight FB30 Wig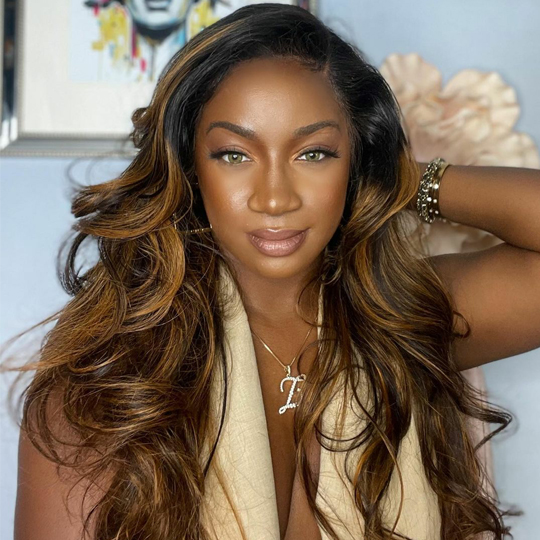 Best Body Wave lace frontal wig human hair High-Quality body wave lace wigs For Black Women, #FB30 Super Natural Pre-plucked Hairline.
13x4 Lace Frontal Blonde straight human hair wigs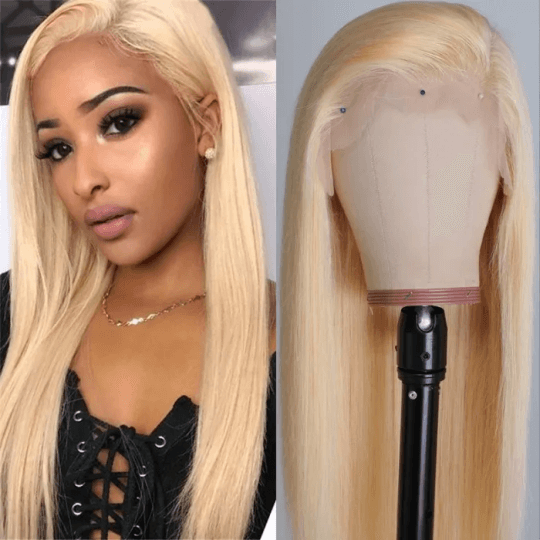 150% Density 180% Density 13X4 lace frontal wigs Pre Plucked straight human hair wigs 100% Pure Human Hair Wig With Baby Hair 613 Color For Sale.
613 Blonde Color Short Bob 4x4 Lace Closure Wigs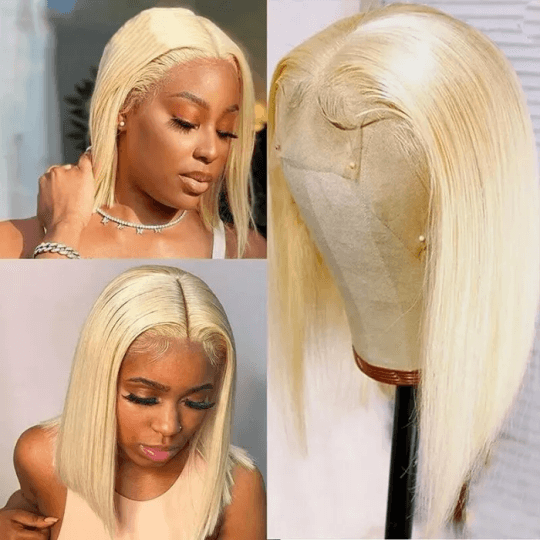 Julia 613 Color 100% Brazilian Straight Bob Wigs 150% Density Full Enough Human Hair Best Glueless 4x4 Lace Closure Bob Wigs Pre-plucked With Baby Hair.
Conclusion
Perfect baby hairs can make your hairstyle more gorgeous and attractive. There are many different ways to style baby hairs. And we also tell the steps to make baby hairs. In addition, we show you some wigs with baby hairs. If you are interested in them, you can browse the selling page to choose your wigs.
And if you have some ideas about baby hairs, welcome to share with us in the comment section.