The Best Hairstyles For Your Halloween Celebration
Check What Customers Are Discussing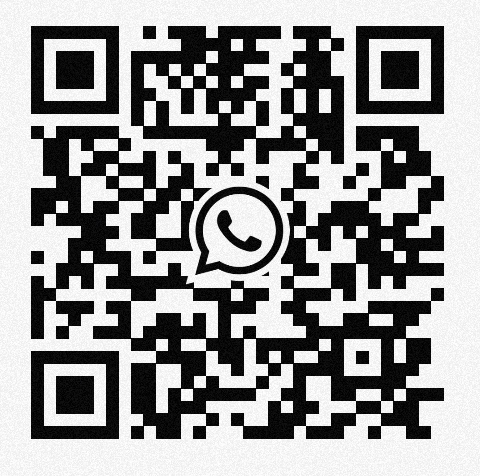 Scan The QR Code
Oct.16,2019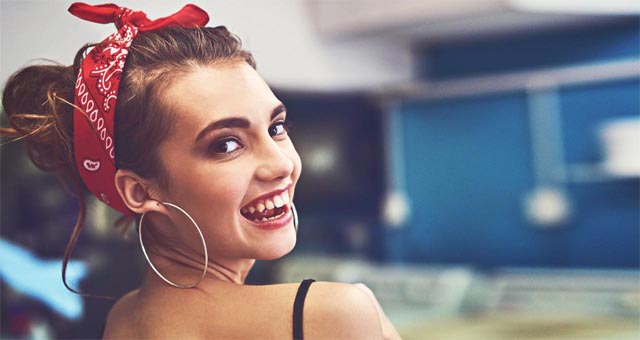 Hi, girls, Halloween Day is coming soon. Are you ready? This Halloween, make sure you stay on trend with all the hottest and most popular costumes. Halloween is the holiday that gets beauty lovers' hearts racing. After all, it's the perfect time to go full-on crazy with your outfits, makeup and Halloween hairstyles.
Halloween is a holiday all about dressing up in costumes, watching some scary movies and other fun stuff. Apart from making your costumes look more impressive, you should also pay attention to your Halloween hairstyles look.
An attractive hairstyle will be a big bonus to your overall style. Today, we've rounded up 11 creative Halloween hairstyles to give you an exciting inspiration! You will be the queen at the Halloween Party!
Halloween Hairstyles
1.Witch Hair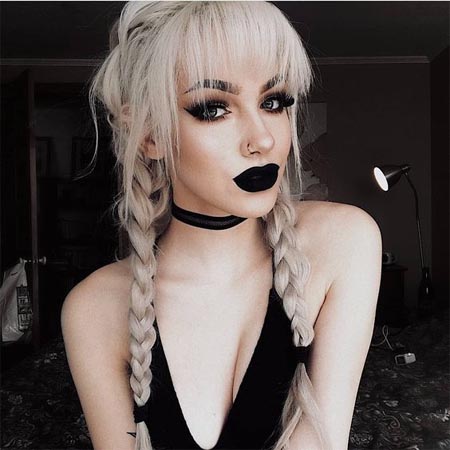 Searching for witch hairstyles for Halloween? You'll have trouble deciding which witch to be if you decide to take a look at these striking looks. You can choose the best one for yourself.
2. Unicorn Ponytail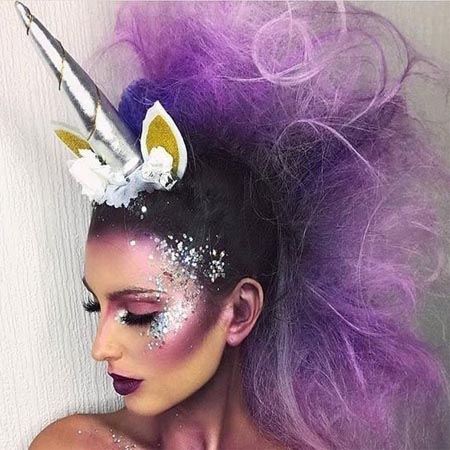 We couldn't leave this popular Halloween hair look out of the mix! And, if you're dreaming of being a unicorn this year, simply apply some hair chalk to the ends of your mane, tease it and style it into this explosive ponytail.
3. The Vamptress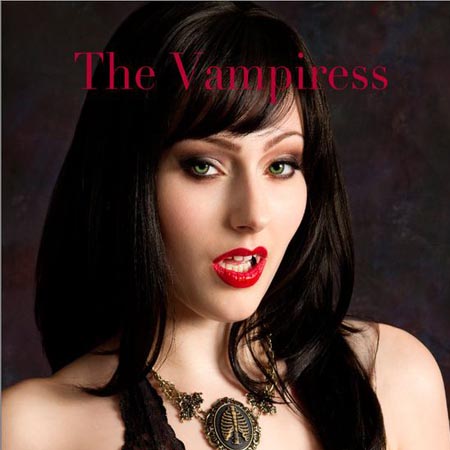 A tried-and-true look, you can't go wrong with a vampire costume. This year, breakout the fangs and put an old-school twist on your vampire look, going for a Victorian vamptress vibe. The perfect mix of elegant and frightening, getting the look requires styling your strands into a chic chignon.
4. Quick Hairstyle For Halloween Deer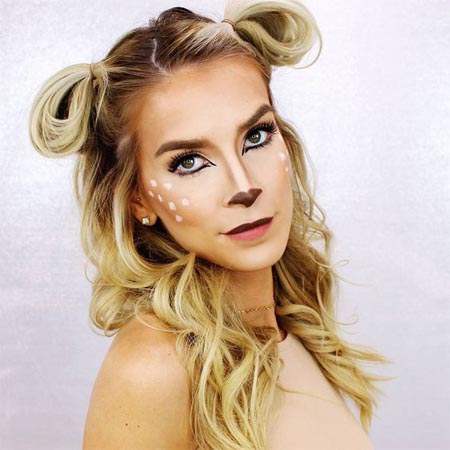 While some ladies prefer scary vampire or witch looks, some girls would like to put their cute styles in the spotlight. With this tutorial, you'll make even the worst Halloween witch smile!
5. Mermaid's Hair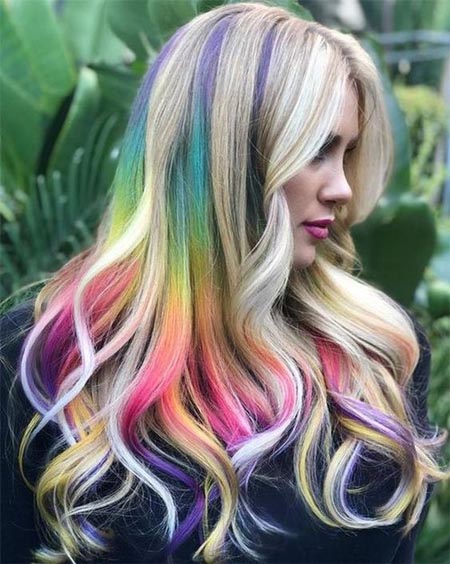 What's not to love about mermaid's hair? It's bright, it's mesmerizing and it's oh-so-magical! One of our favorite easy Halloween hairstyles, all it takes to recreate is to invest in a bold blue, wavy wig, and accessorize it with a floral headband and gems.
6. Twisted Clown Hair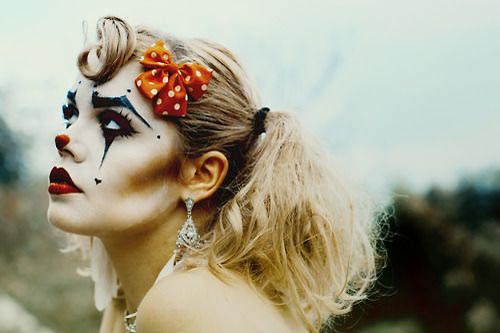 Fancy scaring the crowd at your Halloween party? If so, then you need to go as a twisted, evil clown! Keep your makeup scary, and leave your hair straight and shiny to keep all of the attention on your costume. Hairstyles for Halloween don't come much simpler than this.
7. Ice Queen Hair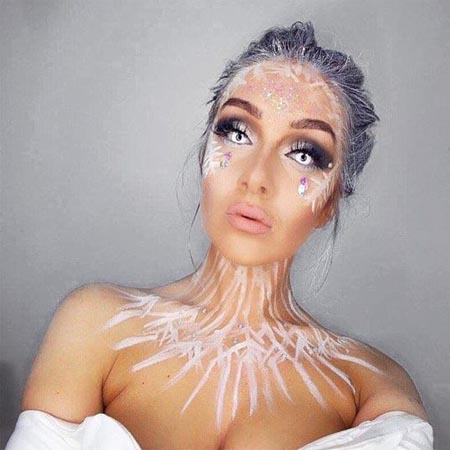 Prepare for the coldness of winter by dressing up as an ice queen for Halloween. The key to nailing this look is an understated frostiness. So leave your hair relatively straight, and sprinkle some fake snow on to it for added effect.
8. Spider Bun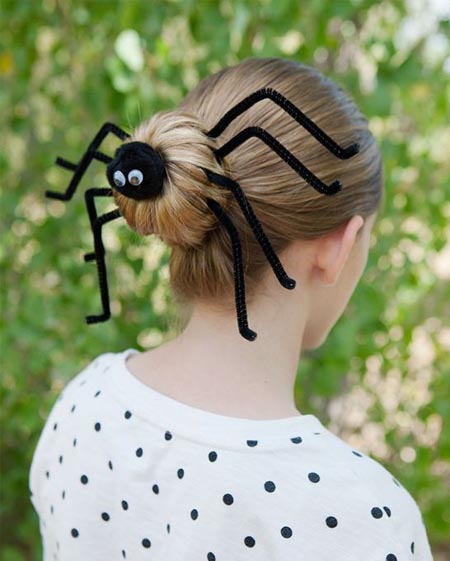 This look is super fun and totally out of the ordinary. Just enhance your sock bun with some goggly eyes and pipe cleaners and you've got a spider in your hair!
9. Braided Cat Ears
When a simple hairstyle can be the anchor of your entire costume, well that's when you know you've found something special. Grab some pipe cleaner and some basic braiding skills and poof! You're the cat's meow.
10. Disney Princess Hair Bun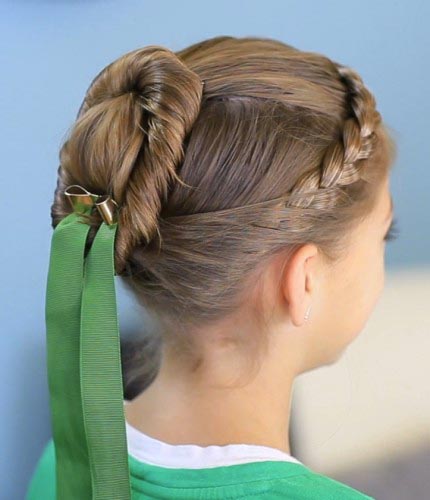 Let's be honest, every girl dreams to look like Belle in her adorable ball outfit! Fortunately, our favorite Disney princesses know how to create a wonderful hairdo in just a few minutes. Just create a middle part, do high bun of the upper layer of your hair, secure it with a beautiful band, and put the rest of your hair into a wavy ponytail!
11. Space Buns For Rainbow Clown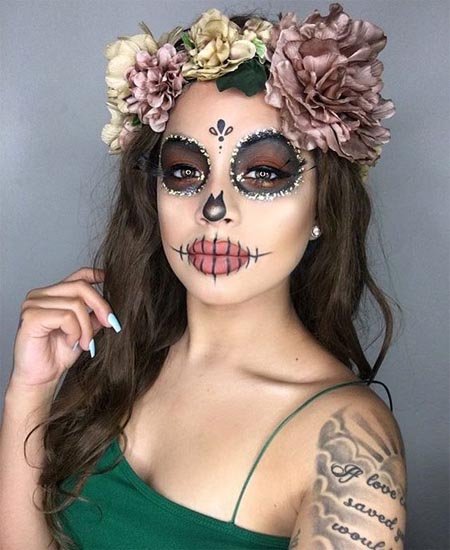 Not all the clowns are funny! Some of them can be sexy and attractive. Have you ever seen a lady clown with cute space buns that transform into soft waves? Not stealing this unique idea will be a fashion crime, we mean it!
So many hairstyles for your Halloween Celebration, you can choose the suitable hairstyles that you desired. Of course, you must buy the top quality 100% human virgin hair to achieve natural and unique beauty. Julia hair will give you the best discount on all hair products for Halloween Day. We offer the best quality human hair products like Hair weaves, hair extensions, lace closure, hair wigs for your beauty.
Julia Hair Halloween Day Pre-sale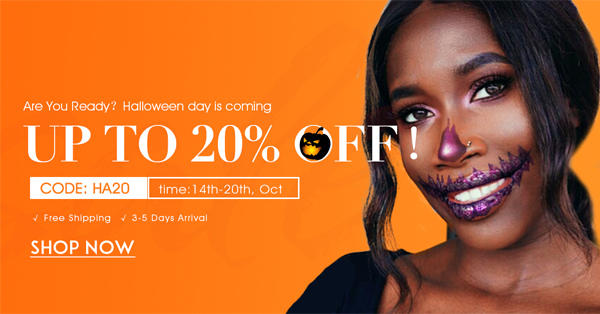 Are you ready? Halloween Day is coming!
Sales Time: Oct 14th - Oct 20th
Order ≥$89, Get 13% Off, Code: HA13
Order ≥$159, Get 20% Off, Code: HA20