What Are Some Of The Benefits Of Balayage Hair?
Aug.15,2022
Balayage hair seemed to blow up seemingly overnight. As a remained popular hair color trend in recent years, Balayage hair first became popular in 2014 and has stayed that way ever since. And the technique started to gain popularity among hairstylists and celebrities alike, Balayage hair is getting much more favor from girls all around the world. For the girls who want to refresh their hair look, we picked some of the most pressing questions about Balayage hair and answered them below.
What Is Balayage?
The term Balayage is taken from the French word for "sweeping", referring to a color application technique that requires the colorist to use a sweeping motion when applying the color to hair, rather than a specific color itself. With the Balayage technique, the stylist hand-paints the color onto your hair, creating a soft, multidimensional, and natural-looking highlight.
Many people think that only girls with long hair can rock Balayage hair. However, this is not the case. No matter long or short hair you have, the Balayage technique can be used to achieve a very naturally blended, lightened look. In addition, not only can you choose the soft and subtle Balayage hair look, but also make your hair be amped up through bold and bright coloring, all the while having a universally flattering effect. Please communicate with your stylist first and then get your unique Balayage hair look.
What Are The Benefits Of Balayage Hair?
Effortlessly cool Balayage hair trend is taking red carpets by storm. And you can see Balayage hair on different social platforms including TikTok, Instagram, Pinterest, YouTube, and so on. Why are they so popular? The advantages are the hardest evidence to explain Balayage hair has always been a popular hair coloring trend in recent years.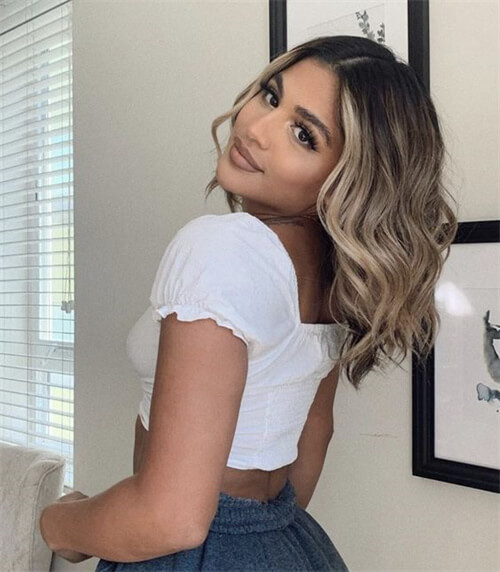 1. Natural Hair Look
The nature of Balayage is to paint specifically selected strands and blend them with your natural base. Balayage is especially popular with celebrities and is a classic look for the red carpet. Especially people spot it on celebrities like Rosie Huntington-Whiteley, Olivia Palermo, Kim Kardashian, and Miley Cyrus, there has been a surge in interest for the technique. If you want multi-tonal and natural effects and add flawless shine and vibrancy to your hair look, then Balayage hair is the overwhelming choice for you.
2. Low Maintenance
Because of the unique lightened painted strokes, there are no obvious and blunt regrowth lines on Balayage hair, which means that you don't have to dye your hair roots every couple of months, allowing for more time between your appointments and saving more money. You can also invest in some high-quality color care products to keep the color fresh for longer. I
3. More Versatile
Balayage is for all hair types and hair colors. You can get a perfectly personalized Balayage hair look. It works on both light and dark hair depending on what color you want and all hair textures. Caramel Balayage, blonde Balayage, ash blonde Balayage, or any other Balayage style, it is all up to what color and the final look you desire. Besides, Straight, wavy, or curly, whatever category your hair, the color can work well and look great.
Some girls asked what skin tone Balayage hair is best for, what we want to tell you is that there is no certain answer. It is suitable for any skin tone. The most important is what color of Balayage you like. If you are not sure whether you can hold a bold Balayage look, then you can choose the brown and honey blonde Balayage that will never go wrong.
4.Safe Enough
As we mentioned, Balayage highlights sit directly on the hair and not the scalp, which doesn't involve saturating your entire head of hair in bleach, even though you have a sensitive scalp and are allergic to some hair color, you can feel free to get Balayage hair. Even for pregnant women, Balayage is truly the safest, most versatile, and lowest-maintenance option.
Balayage VS Highlights, What Is The Difference?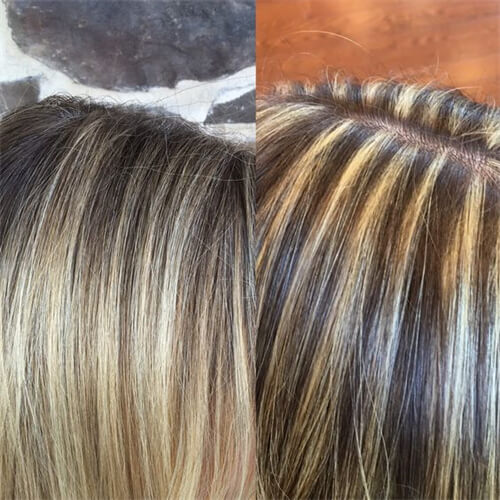 Although Balayage is similar to highlights hair, there is some difference between them. The Balayage technique mimics what might happen to your hair if it were to lighten naturally with the sun. It is more freehand and doesn't involve the sectioning of hair at all. There is no obvious line of demarcation or harsh lines of color. With highlights, hair is woven and lightened up from the root down to the ends. Foil highlights are placed close to the scalp to keep the lightener from getting on the surrounding hair.
Balayage VS Ombre, What Is The Difference?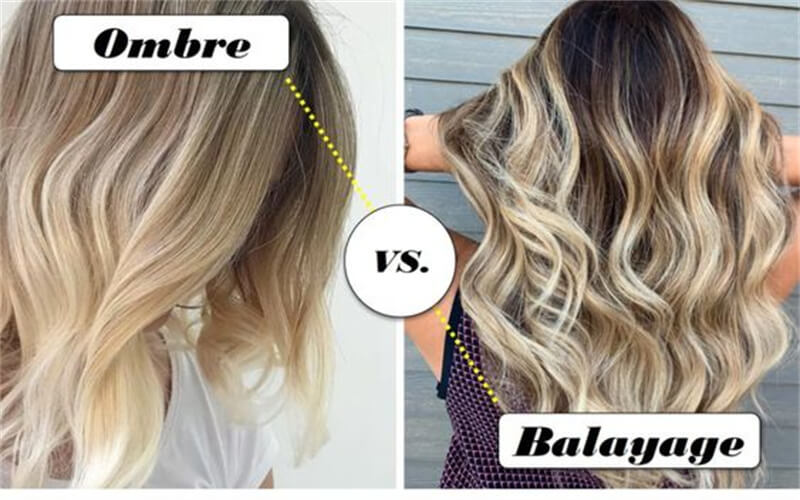 Ombre hair is more of a two-tone style with a clearer transition. Stylists tend to bleach and dye the entire bottom of your hair, and then gradually fade a lightener upward to blend the two sections together. While the graduation between shades of Balayage is much more subtle.
Hot-Selling Balayage Wigs Recommended For You
1. Body Wave Brown Balayage Wig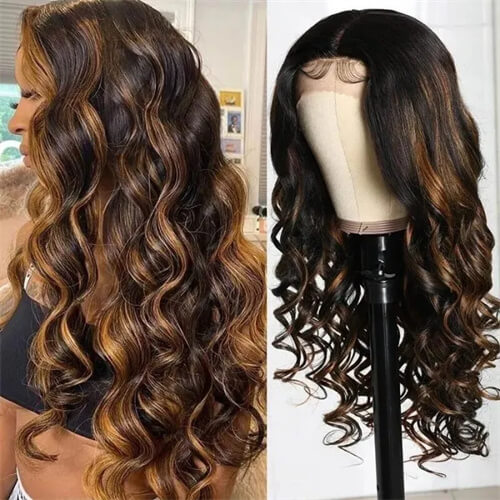 2. Affordable Balayage Highlights 13X4 Lace Front Wig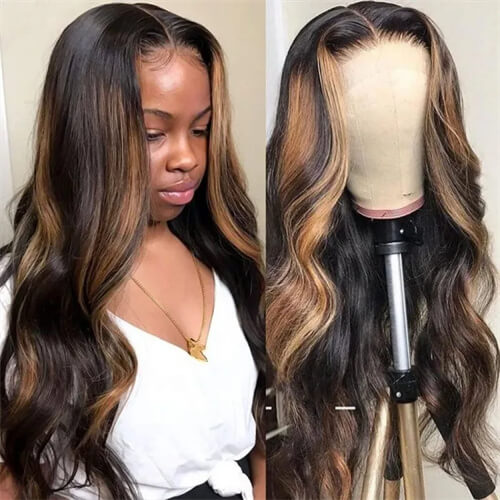 3. Balayage Platinum Blonde Hair Celebrity Wave Wigs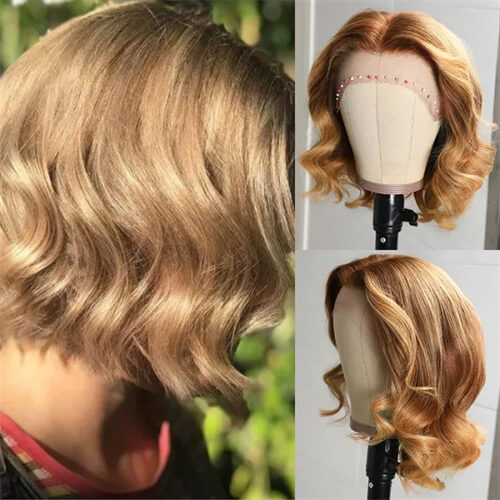 4. 13x4 Lace Frontal Dark Brown Balayage Wig