Pretty Lazy Morning Hairstyles Hacks For Girls!
Nov.23,2022
Even though we are all beauty-loving girls, we are too sleepy in the morning when we get up early for work. This blog offers some time-saving hair and dressing suggestions. These lazy morning hair tips will help you get up to speed.
Lazy Morning Hairstyles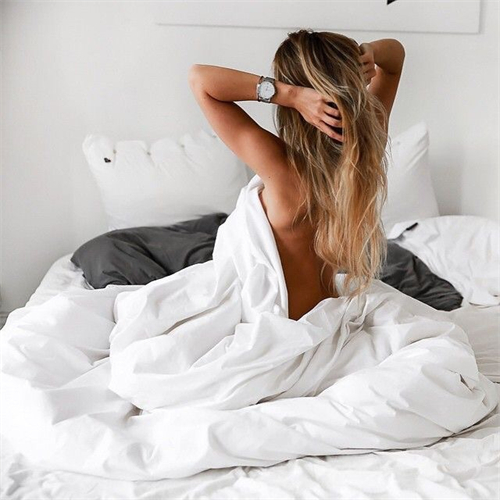 1. Ponytail Curls
This hairstyle will reduce the area of curly hair and save a lot of time. Tie your hair into a high ponytail and secure it with a hairband to avoid leaving any dents in your hair. Depending on the thickness of your hair, you will only have about 3-5 sections of hair to curl. Finally, remove the hairband and use hairspray to secure the style.
2. Voluminous Ponytail
The messy, extra-voluminous ponytail look is very popular these days. But people may stop because they have too little time or don't know how to create it themselves. This hairstyle is very easy to create. Divide your hair into equal top and bottom sections and tie the bottom hair into a high ponytail.
Then, do the same with the top part. Fuse the two ponytails into one, and you won't even be able to tell there are two different ponytails. This way, your hair will look high and extra full. And this way, the ponytail will not fall or get messy throughout the day.
3. Use A Hair Dryer To Create A

Body Wave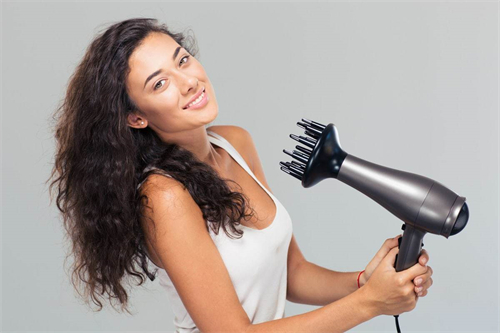 Use a blow dryer to create sexy beach waves and save time styling! After washing or wetting your hair, divide your hair into two parts and twist your hair. Repeat the twist and blow dryer over and over again! Beach waves are done. You don't even need a curling iron. Note: Keep the hair dryer on high. (for shaping effect)
4. Overnight Curls
This haircut takes absolutely no time in the morning. You'll probably have the perfect haircut as soon as you wake up. Once you shower before bed, ensure your hair is about 80% dry. This is because sleeping with overly wet hair can affect your body.
Braid your hair into two small braids and secure them to the top of your head with clips. When you unbraid in the morning, you will be surprised to find perfect waves. Wash your hair once to restore it to its original shape.
5. Waves Without Heat
This method is similar to the overnight curl method. This is another quick way to achieve loose waves. Divide your hair into sections, twist it up, and secure it to the top of your head. Wait 8 hours or more and take the hair down. This method can also be used to imitate a Dutch braid quickly!
6. Half Braided Hair
This hairstyle is simple yet beautiful and sophisticated. First step. Pick out three strands on the side of your hair. Step two. Start doing a Dutch braid (basically, instead of putting the outside part on top of the middle part, you put it underneath the middle part and do a braid.)
Step 3: Pull each loop out to make the braid look thicker and looser. Repeat on the other side, using an elastic band and hairspray to connect the two braids to the back.
Use Of Hair Auxiliary Tools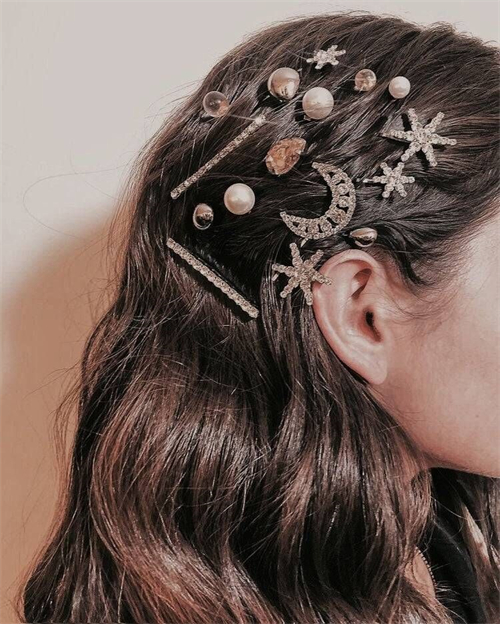 1. Hair Clips
There's a reason why the ponytail is the best hairstyle for any situation. It can be done easily in the morning and is suitable for formal occasions, such as office meetings, and informal occasions, such as romantic dinner dates.
Unfortunately, ponytails can also easily go from fabulous to wilt, especially if your hair is slick or you're always sporting it throughout the day. This simple trick takes less than 20 seconds and will boost your ponytail instantly. All you need are two small bobby pins.
You'll stick two bobby pins under your ponytail through a hair tie to hold it up. This will lift your ponytail and make it look instantly voluminous!
2. Wearing Accessories
Wearing accessories can make you look like you've spent a lot of time and effort on your hair in the morning! A nice accessory can make your hair look better in seconds.
3. Silk Pillowcase
Sleeping on a luxurious silk pillowcase will help reduce hair frizz, so you don't have to tangle with it before going to work. Silk's natural properties, including its smooth surface, can help reduce friction on your hair. Get your hair in better shape and save a lot of time combing through it in the morning.
4. Dry Shampoo
We generally use dry shampoo in the morning. Instead of waiting until the morning, we recommend spraying some dry shampoo on your roots before going to bed because your scalp produces the most oil while you sleep. This way, it absorbs the oils while you rest, and when you wake up in the morning, your hair will feel refreshed and rejuvenated.
Wear A Time-Saving Wig!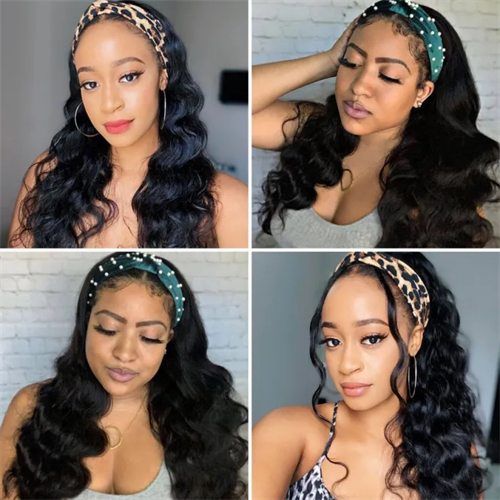 If you don't think this approach above is easy enough, you can buy a wig. A human hair wig is close to zero hassle and can be styled in advance for any occasion or work week. Please put it on, and you're good to go. Recommend a few wigs that are very easy to wear: headband wig, v part wig, etc.
Conclusion
We hope these tips above will help bring convenience to your morning life. If you have any different opinions, please leave them in the comment section.