New Arrivals Colored Headband Wigs In Julia
Dec.02,2020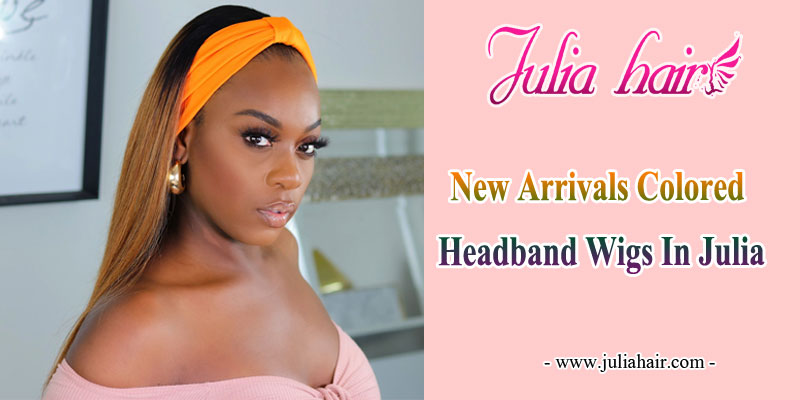 Julia hair produce more and more new hair products to meet the customers in the hair market with fashion trend. Headband wigs are welcomed by the most customers since they came to the market. Now Julia hair develop their skills to make colored headband wigs to add customers hair color in easy way!
Common headband wigs are water wave, curly wave, and straight wave, especially Msnaturally Mary recommend this type of easy install hair wig, they becomes to a new fashion among black women. All these kinds of wigs are real human hair with natural black. Colored headband wigs give more option for them, if they want to add some hair color with easy handling way, they can choose colored headband wigs, now Julia hair has blonde headband wigs, Burgundy headband wigs, ombre burgundy headband wigs, and highlight wigs headbands attached.
Today, let's see the 4 types new arrivals colored headband wigs.
No.1 Julia Beginner Friendly Blonde Wig Headband Attached Body Wave Human Hair Wigs For Black Women
Julia Blonde headband wigs body wave human hair wigs with headbands attached, no lace, no frontal, no glue, blonde wig with headband 16-22 inches available. Blonde wigs are suitable for African American women add more hair color.
See what customers said about blonde wig with headband attached.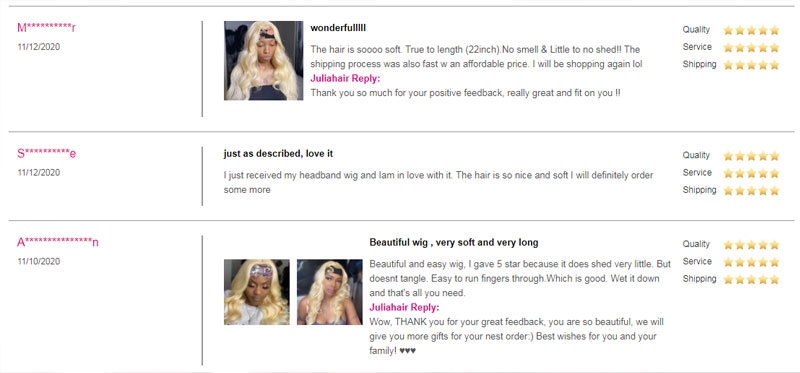 No.2 Julia Highlight Blonde Color Headband Wigs Quality Straight Human Hair Wigs Quick And Easy Install
Julia New Arrival Highlight Wig With Headband Attached Straight Wave Omber Hair Wigs WIth Dark Roots Blends Well With Their Hair Natural, No Lace No Closure, No Glue, Quick And Easy Install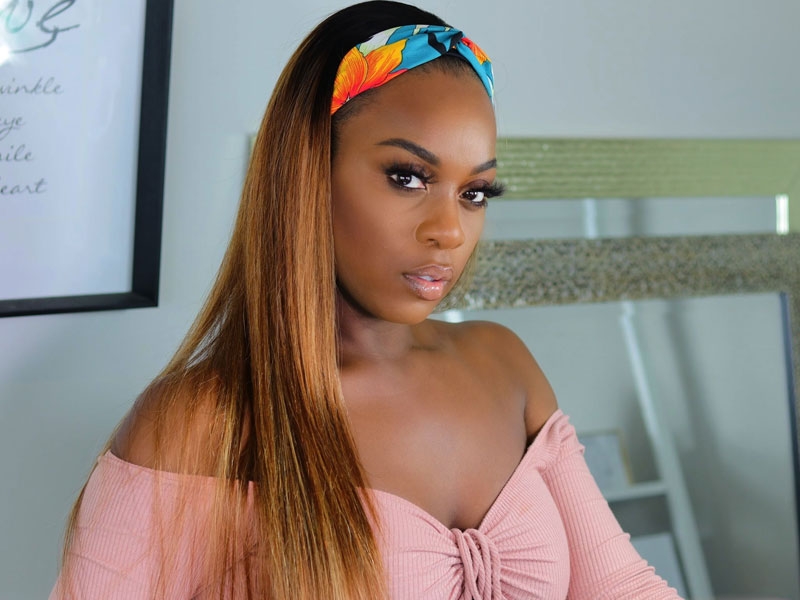 No.3 Julia 99J Headband Wigs Straight Hair Glueless Human Hair Wigs Wear And Go Best Ombre Hair Wigs For Sale
Julia Omber Burgundy Headband Wigs With Dark Roots Straight Wave Human Hair Wigs For Black Women 150% Hair Density Human Hair Wigs For Sale No Glue No Gel No Leave Out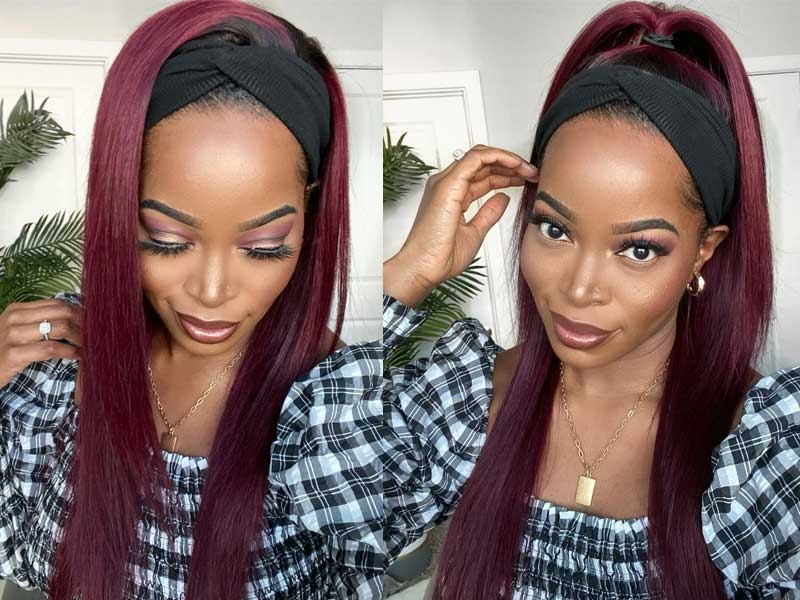 No.4 Julia Burgundy Color Human Hair Headband Wigs Body Wave Scarf Wigs 99J Colored Wigs With Headband
Julia burgundy headband wigs human hair natural color wigs with scarf body wave, no gule, no lace, no mix, fix easily.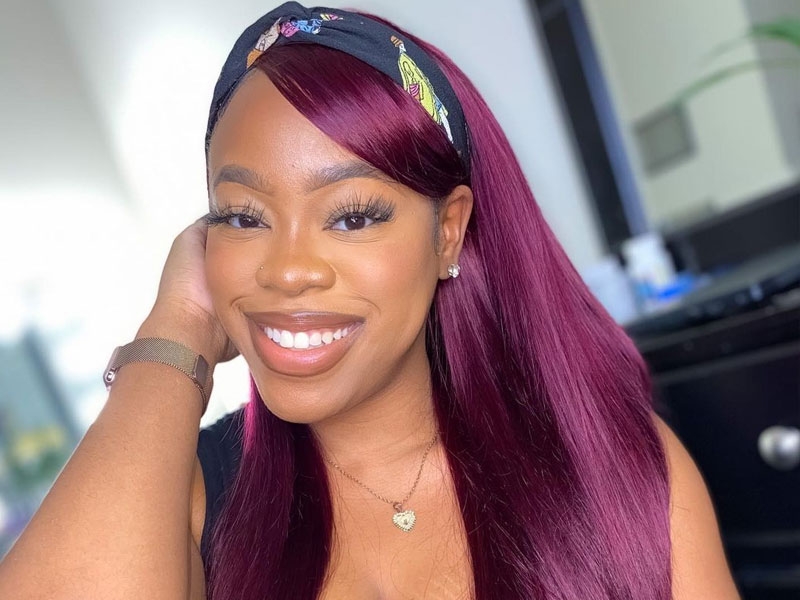 See, there are so many colored headband wigs you can choose, change with a different hair color can inspire your special beauty.
If customers who don't want to wear headband, they can choose lace part wigs, there still have same type, but glue is needed to install the wig natural and comfortable.
Don't miss highlight lace part wig with 28% off for human hair wigs, It made people believe wigs are not only natural black, they can have more choice to enhance their beauty.
Julia Human Hair Straight Wigs Colored Blonde Highlights Wigs Pre Plucked Middle Part Lace Wigs With Baby Hair
Julia Brazilian Human Hair Lace Wigs With Highlights 150% Density 14-24 Inch Hair Silk Straight Middle Part Wigs Natural Hairline Invisible Ombre Hair Lace Part Wigs For Women
When choosing whether you want straight, body wave, or water wave headband wigs, it is important to set some standards, there are several reasons why women wear wigs with headband attached.
Some women see hair wigs as a fashion statement; others want to wear a synthetic wig to get turned on, while others simply want to hide their thinning or bald area on their head. But whatever the reason people wear a wig, knowing how to choose the right wig for you is extremely important. So for headband wigs, here are some effective tips.
The thing to consider when purchasing headband wigs for Christmas a certain type of wig is determining how often you will wear it. If you intend to wear it every day, then headband wigs are perfect for you.
Let's see the feedback from our customer:
Choosing the best Human hair wigs on Julia's hair that suits you also involves the style of the wig that suits the shape of your face. For the round shape face, a long straight wig is best, while for the diamond shape face, the short length style would be best for you. Also, oblong-shaped females would look even more attractive with a wig with soft curls around the neck, much like headband wigs. A layered style wig can also look great for oval-shaped women, while if you have a square-shaped face, a curly or straight style would be best.
Julia hair always try their best along with their customers, they produce and sale the best hair wigs to their customers, people deserve a good hair wig in Julia's hair
If you want to earn money with Julia's hair, you can join our affiliciate program shareasale: https://www.shareasale.com/shareasale.cfm?merchantID=101285
Thanks for your suport, enjoy your shopping time!