Malaysian Body Wave Hair And How To Maintain
Jan.03,2018
Malaysian Body Wave Hair is a highly sought after texture and a very popular option among celebrities. Malaysian hair has an extremely luxurious feel and look. Its luster is low to medium-similar to Brazilian hair it is also thicker than Indian and Brazilian hair.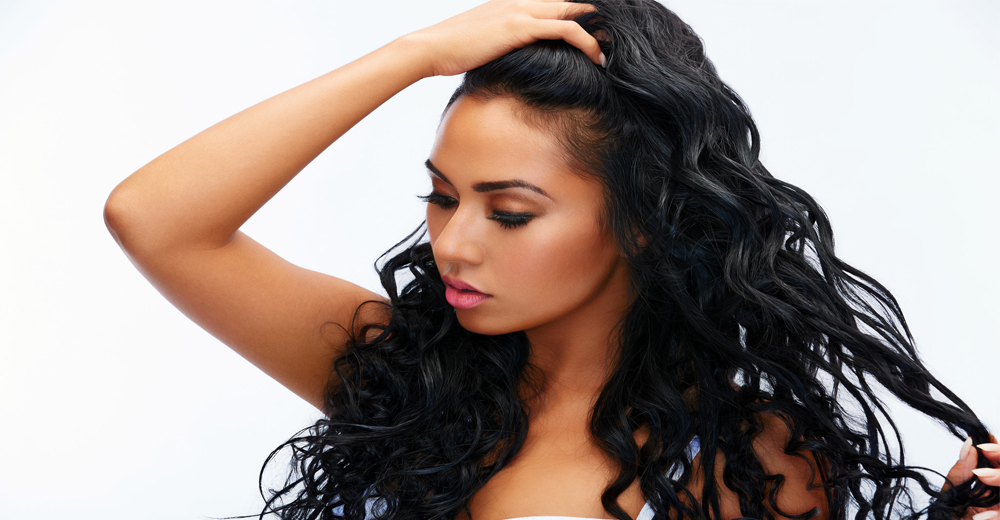 Malaysian Body Wave Hair Features
This hair holds curls extremely well with or without the use of products. It is generally very dark brown; close to black. Some bundles may have lighter ends compared to others. It does not swell or frizz in humid conditions making it low maintenance.
Malaysian Body Wave hair does not carry shine like the Indian virgin hairs, but it does have more body than the Indian and Brazilian hairs. The Body Wave hair texture allows a natural very loose wave pattern and can easily be straightened bone straight. All of our hair is 100% Virgin Remy, meaning that all of the cuticles are unidirectional.
Malaysian Body Wave Hair Qualities
100% Virgin Malaysian Remy human hair
Can be colored, cut, flat ironed and curled
Last from 6 months to a 1 year depending on care
1 bundle 3.5oz to 3.7oz ( about 100 grams) 12" to 16" needs 2 bundles for a full sew in. 18" to 30" needs 3 to 4 bundles for a full sew in.
Hair colors are dependent on donors and only come dark brown to light brown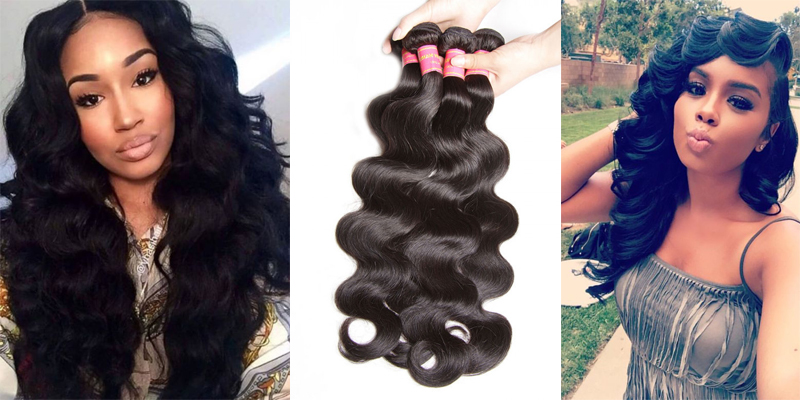 Maintain Tips For Malaysian Body Wave Hair
To ensure good body wave Malaysian hair care quality education is key. It is very important to keep in mind that human hair weave is not a magic cure for already damaged hair. It is only an added extension of the beauty that's already there.
Virgin hair extensions require the same amount of care that is required for your very own natural hair. Keep in mind that longevity depends on your maintenance and it can be expensive to purchase a new weave all the time, so it can be very cost-efficient to care for the one you have now.
Washing Body Wave Malaysian Hair
When washing your hair, make sure to first brush it thoroughly with a paddle brush to ensure that strands are free-flowing. use a mild wig shampoo and wash gently with lukewarm water. After rinsing, allow the hair to air dry. Do not finger comb the hair until it has completely dried.
Brushing Malaysian Body Wave Styles
With Body Wave textures you can use a paddle brush on your body wave styles. While this will straighten out the hair to a natural wave style, remember that you can always bring the curls back with either bendy rollers or any curling iron. As with other styles, when brushing or finger combing your Body Wave Malaysian Hair, always start from the tips of the hair, gently working your way up towards the roots. Please do not comb body wave styles with a fine tooth comb.
Deep Condition Malaysian Body wave hair weave
To keep your hair in tip-top shape, use a deep conditioner or hot oil treatment in your hair twice a month. More or less, depending on the hair's need. This is very important if you have chemically treated the hair or use irons.
Styling Malaysian Body Wave Hair Bundles
For hair that is more frizzy or beginning to the mat, the use of a good quality leave-in conditioner may be required. A wet-and-wavy spray can be used in place of a leave-in conditioner, depending on the condition of the hair. After applying the water and/or conditioner, gently finger comb and style as desired. If the hair begins to lose its shine or look dull, use a light polishing mist.
Caring For Malaysian Body Wave When Sleeping
When going to sleep, tie your Malaysian Hair Body Wave into Bantu knots and cover it with a satin cap. This is important in preventing tangles. Never sleep with loose wet hair, for it may tangle while you sleep.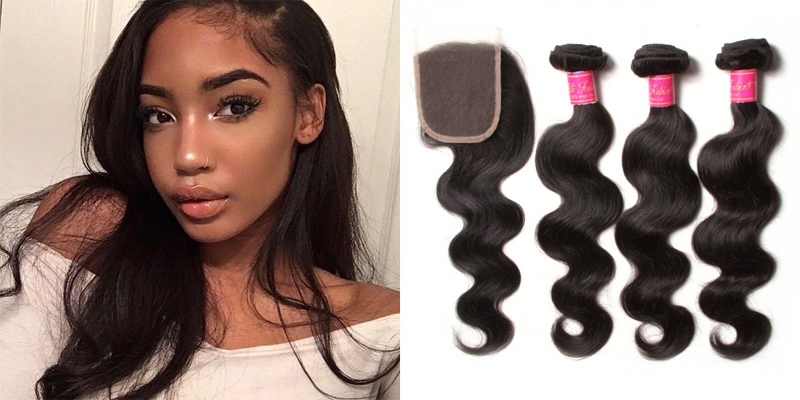 How To Care For Malaysian Body Wave Colored Hair?
Wash hair with lukewarm or cool water. Heat is your colored body wave weave's biggest enemy.
Brush your hair weave gently. Dyed hair is more delicate than undyed hair. Make sure you don't brush or comb it too harshly to avoid breakage.
Keep heating tools minimal. Using heating tools on your colored hair weave will cause the color to fade away quickly. Heat will also dry out the hair, leaving the texture rough, and the tips dry.
Use color-treated shampoo and conditioner. They are excellent for keeping your newly colored weave looking vibrant and shiny for longer.
How to Prevent Malaysian Body Wave Hair Shedding?
Please check for loose hairs before installing the hair. For extra security, we recommend using a weft sealer to reinforce the durability of the weft. This will prevent loose hairs from slipping out of the weft tracks.
When installing your weave, it's important to maintain the integrity of the weft by not cutting the weft during an install.
How to Prevent Malaysian Body Wave Hair Tangling?
Loosely twist or braid your hair and wrap it in a silk/satin bonnet, or sleep on a silk/satin pillowcase to minimize friction on the hair.
Avoid heavy styling products. Products like gel, cream and mousse will weigh down the hair and cause tangling and matting issues.
General Care Routines
Be sure to wash your hair with high-quality shampoo and conditioner every 1-2 weeks.
Spray a lightweight moisturizer- avoid mouse or other products that can weigh your hair down.
Use alcohol-free products to avoid dryness and frizz.
Treat hair as you would your own hair. Taking great care will extend longevity.
If heat is used, use a heat protectant.
If possible wear a swimming cap when you go swimming, always moisturize before swimming and we suggest that you keep the hair in a braid.
When it comes to options for longer hair, Malaysian body wave weaves, hair extensions and virgin hair bundles with closure have become some of the most popular choices. With proper care and maintenance, your Malaysian body wave hair can last for months – and can continue to look as beautiful as ever!
Shop For Affordable Malaysian Body Wave Hair
Virgin Malaysian Body Wave Hair 3 Bundles Deals
4pcs Malaysian Body Wave Weave With 1pc Lace Closure
1 Piece Free Part Malaysian Body Wave Lace Frontal