How To Make Your Braids And Twists Last Longer?
Jul.02,2019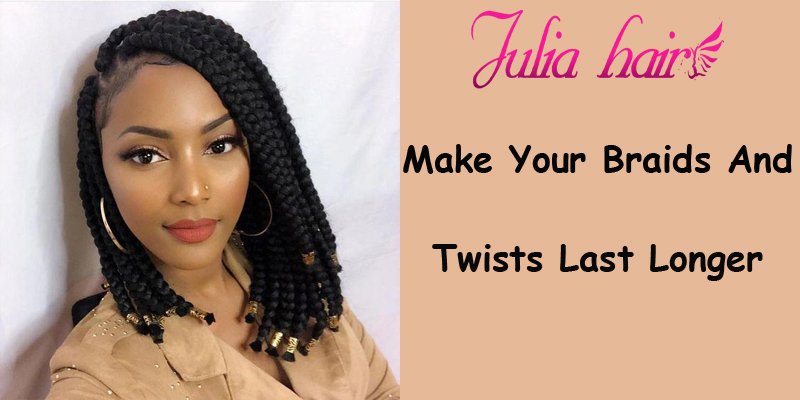 It's summertime, which means some of us will be saying goodbye to our high-maintenance weaves. Braids and twists are versatile and low-maintenance, especially during the summer months when you'd rather be out soaking up the sun instead of fussing over your hair all day.
Julia hair and beauty company offers the best human hair for braiding. Today, we will share with you to make your braids and twists last longer. Following these steps to maintain your braids and twists will have your hair looking on sleek and fresh for longer.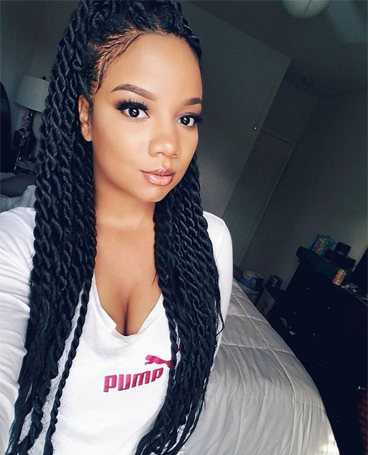 Steps To Make Your Braids And Twists Last Longer
1. Keep Your Scalp Moist
Break out a spray bottle and spray your thirsty roots. It only takes a couple of minutes to moisturize your hair. Just like every other living thing on this earth, your hair needs moisture to survive. If you prefer using moisturizers instead of conditioner, avoid purchasing products that include mineral oils. Rather opt for natural oils such as coconut oil or almond oil.
2. Reduce Up-Dos, Pulling and High Manipulation
Constant styling and high ponytails or up-dos pull on your hairline. Consistently pulling on your hairline will weaken your thirsty roots. No need to destroy your edges over styling. Simply limit these kinds of styles to 1 or 2 times a week instead of daily.
3. Work On Your Braids And Twists While You Sleep
Always wear a scarf when you go to bed, preferably one made out of silk. Its smooth texture will prevent your braids and twists from frizzing and looking like a fuzzy disaster.
4. Wash Your Braids And Twists Every Two Weeks
We all dread washing our braids and twists which become incredibly heavy when they're wet and take what feels like a lifetime to air-dry. Washing braids and twists are a workout but if you want them to last longer, you have to wash them regularly.
5. Extend Your Style Time By Redoing Your Edges
Often, after a few weeks your roots have grown out and it's time to freshen up your look. Rather than re-braid your entire head, just re-install the braids along your hairline. After you take out the braids along your edges, take extra care to detangle and deep condition before re-installing your braids and twists again.
6. Don't Wear Braids And Twists For Too Long
Protective styling is meant to be short-term. Some women have been able to effectively wear braids for 4-months with serious care. We recommend a maximum of 2 months. New growth can cause the hair to be pulled on from heavy braids or constant tugging from them. Keeping your braids and twists for longer than 2 months will likely leave you with hair loss.
Sleep patterns and daily movement can weaken or damage the new growth from consistent stretching. Fragile ends or breakage goes totally against "Protective Hairstyle" so please, Be Careful!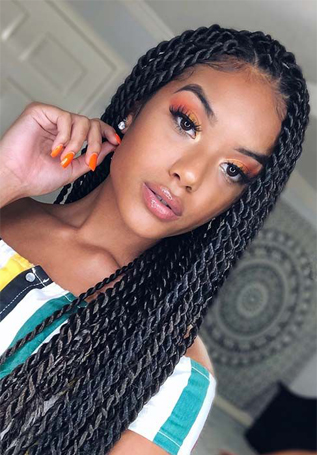 We hope these hair tips helped answer your questions about your braids and twists! Take care of your virgin human hair weave and they will be around for a very long time! These steps for maintaining braids or twists should keep you looking nice.
We have a variety of best quality human hair braids, such as Brazilian hair braid, Malaysian braid hair, Peruvian virgin hair braiding, Indian Remy braiding hair. You can choose the top grade human hair for your beauty with Julia hair coupon code. The big discounts are waiting for you.
This entry was posted in
Hair Care
By julia hair