Lace Wig VS None-Lace Wig, What Is The Difference?
Sep.30,2022
Understanding their differences helps us to better choose the right product for our needs. In terms of their names, one has Lace and the other does not. But we have to understand the deep differences between a Lace wig and a None-Lace wig. We have to understand what they mean, what specific products are included, what role Lace plays in wigs, and many other aspects. This blog will introduce a variety of wigs such as headband wig, front lace, and full lace human hair wigs. Next, I will describe it in detail.
Lace Wig
1. What Is A Lace Wig?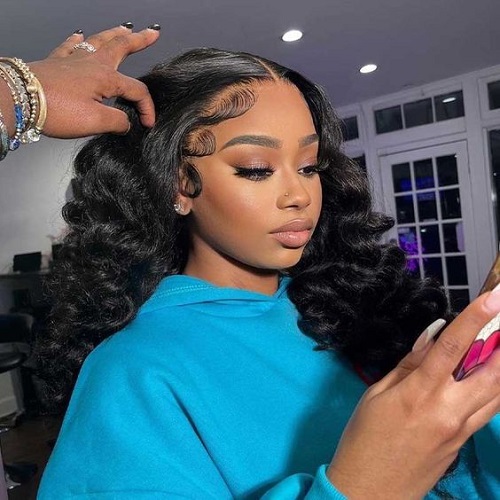 A lace wig or a lace front wig is a special type of hairpiece or wig in which human hair or synthetic hair is tied by hand to a sheer lace base that goes over the scalp.
Using lace allowed for a more natural-looking wig because the flesh-colored lace is almost imperceptible. The more common use was a strip of lace just at the front, known as a lace front wig, which gives the impression of a natural hairline.
2. What Is The History Of Lace Wig?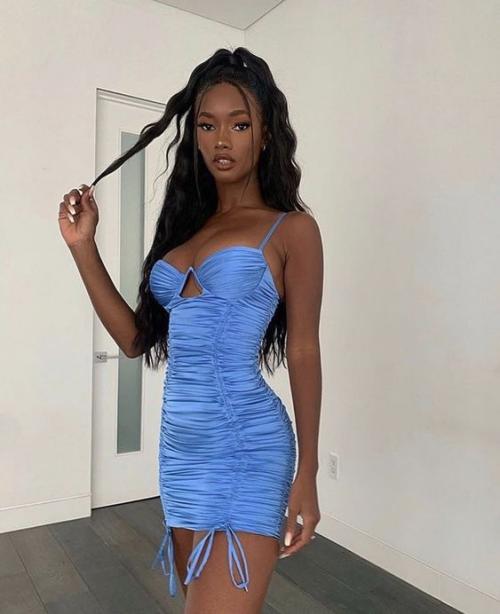 In the 19th century, a new method of making wigs arose. Using a small hook called a "vent pin", several strands of hair were knotted directly to a suitable base material. By the 1870s, the lace machine had made lace affordable through mass production and the use of lace as foundation material for wigs entered popular use.
3.Two Common Types Of Lace Wigs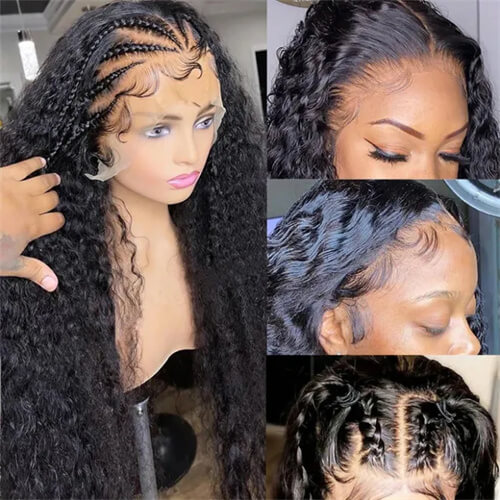 The Full lace wig has a base composed entirely of lace. Of all the lace wig types, full lace wigs are the most versatile in terms of styling. They allow for a natural hairline and natural parting areas throughout the wig. But this wig is costly and expensive.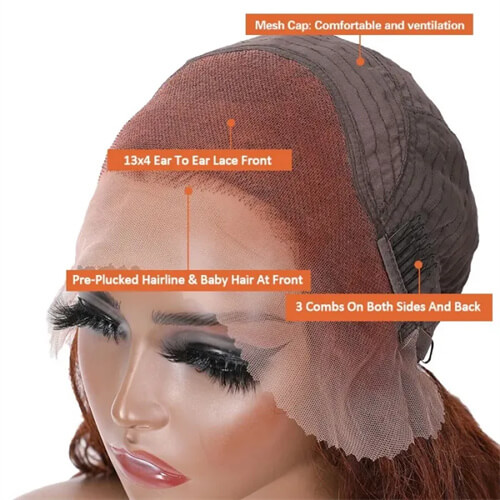 Lace front wigs are more common. The remainder of the wig is made out of a less fragile material which is less susceptible to ripping or tearing than the lace. The lace front wig allows the wearer to choose a hairline. This wig is commonly available in sizes 13 x 4 and 13 x 6. The price of this wig is relatively not as high as the full lace wig.
4. Advantages Of Lace Wigs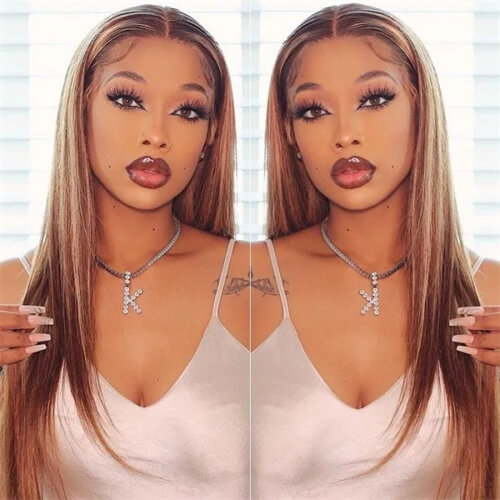 Lace wigs usually require the help of glue and tape, which is applied to the front hairline area. Once the glue has dried, the lace portion of the front of the wig sticks to the glue on the hairline, creating a tight bond that keeps the lace wig in place on the head.
Some lace wigs also have what is called "baby hair" around the hairline to cover up the lace marks on the forehead. The "baby hair" also helps to create a realistic hairline. Once the lace or lace front wig is applied, it can stay on for a long time at time. We can also take care of the wig to extend its life.
None-Lace Wig
A none-lace wig is a wig that has the same components as a lace wig, without the lace in the front. This does mean that when worn, at the very front of the wig, we need to create a natural hairline ourselves. This can be a bit more challenging. This is because there is no lace in the front to give the wig a seamless hairline look. The history of the development of none-lace wigs is not as long as lace wigs.
2. A Common Type Of Lace Wigs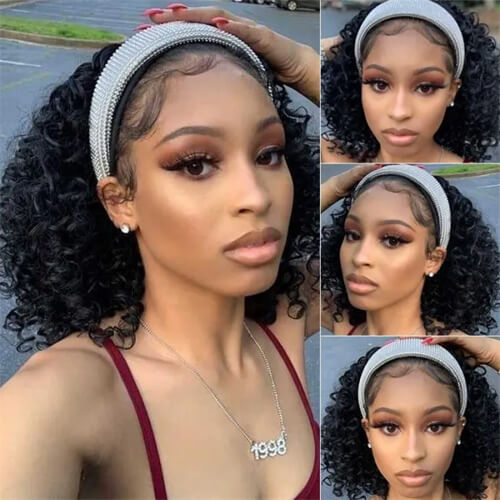 Headband wig: This wig collection is designed to meet every lifestyle. In less than a few minutes, you can put on your headband wig and change your look. This wide product offers many benefits.
--This product is less expensive. Since this wig does not require a place, it saves a lot of labor costs and is therefore relatively inexpensive. Therefore this product is a very hot seller even in today's epidemic economic downturn and the impact of not enough factory workers.
--This wig is beginner friendly. The beauty of the headband wig is that when fitting this wig, it is designed to allow for simple self-styling. It takes only a few seconds to put on!
--Wearing this wig is very liberating. Because of the ease of installation and removal, you don't have to keep the look on all the time. You can wear it as long as you want during the day and take it off whenever you want. Removal of the wig before bed is also very quick. There is no delay in sleep. No matter what, the choice is yours.
--This wig is perfect. The design of the hair band makes up for the shortcomings of none-lace wigs, covering up the unnatural hairline. For hair ties, we can choose any color and style we like. Greatly enhance our satisfaction with wearing wigs.
3. Advantages Of None-Lace Wigs
We use the highest quality hair for our wigs to avoid a false high shine, which adds a touch of realism to your none-lace wig. None-Lace wigs are perfect for your first purchase or Instagram photo shoot!
A headband wig is a stylish enhancement to something that is already perfect. Wearing a headband wig is as easy as wearing a hat: quick, practical, and not without a keen sense of style.
Conclusion
The above information about lace wig and none-lace wig has been briefly compared. You can choose the wig that suits your needs and situation. I believe that no matter which one we choose we can get a wonderful experience. If you have any insights about lace wigs and none-lace wigs, please feel free to share them with us in the comment