Julia's Hair Wigs Black Friday Sales 2022 - Big Discount and Fast Overnight Shipping
Nov.10,2020
2022 insane Black Friday sales and Cyber Monday deals will come soon in Julia's hair, don't you be excited about this biggest sale of the year, come and find one suitable hair wig for yourself.
You can expect to save big with amazing deals on all your favorite hair products like headband wigs human hair, lace part wigs, human hair bundles, weave hair, lace frontal wigs, lace wigs, HD lace wigs, Transparent lace wigs, fake scalp lace wigs, U part wigs, half wigs, and 360 frontal wigs.
Various human hair products are available in the Juliahair store, there should be one fit for you. Check out our Black Friday hair deals so that you can start saving money now!
Headband wigs Black Friday deals
You will find the amazing price for headband wigs. Mary's same hairstyle, to give our customers the best discount, on Black Friday, we will send a surprise promotion to let our customers save more! If you want to buy a human hair wig, you can have a try, kinds of headband wigs are available.
Juliahair has body wave headband wigs, water wave headband wigs, straight wave headband wigs, and curly wave headband wigs. Except for the natural color, Juliahair still provides blond wigs with headbands attached, and burgundy wigs with headbands attached.
With more choices, the hair quality can be made sure. All the headband wigs series are 100 human hair, no mix, no lice, no splits, no tangle, and shedding-free. Headband wigs are no lace, no glue, no gel, easy to install in minutes.
It becomes a new fashion trend in the hair market. More and more beauties choose this type of hair wig to fulfill their decoration.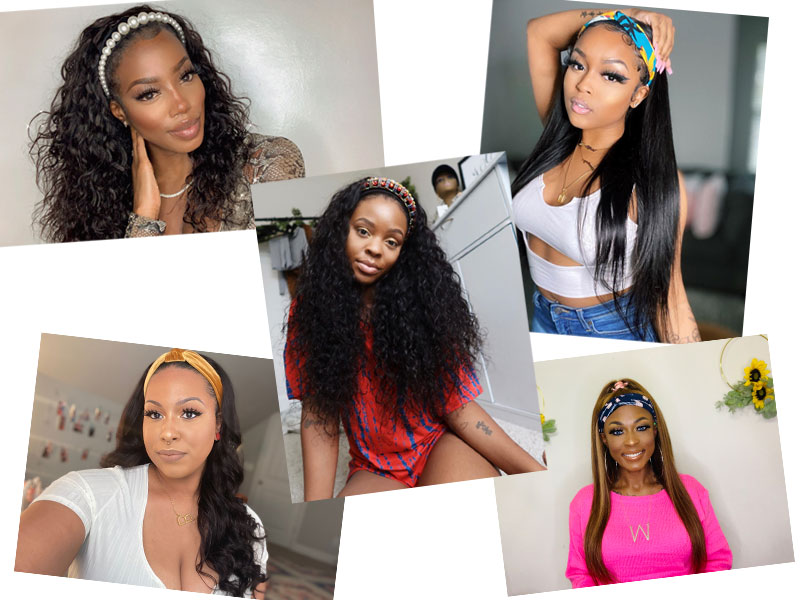 Weave hair bundles Black Friday deals
Some customers want to do the hair wigs by themselves, so they choose human hair bundles weave hair. They buy the hairstyles they like, such as body wave, straight wave, curly wave, loose wave, deep wave, and kinky curly.
They also can choose hair texture Brazilian hair, Peruvian hair, Malaysian hair, or Indian hair. They complete a hair wig with this sew-in hair. The different lengths and different bundles can make different hair densities. If you want to have full and thick hair longer than 20 inches, you can buy 4 bundles that match with a lace closure or a lace frontal.
If they want short hair of fewer than 20 inches, 3 bundles should be ok for them. Of course, a lace closure or lace frontal is not necessary, but it can make the hair wig looks more natural.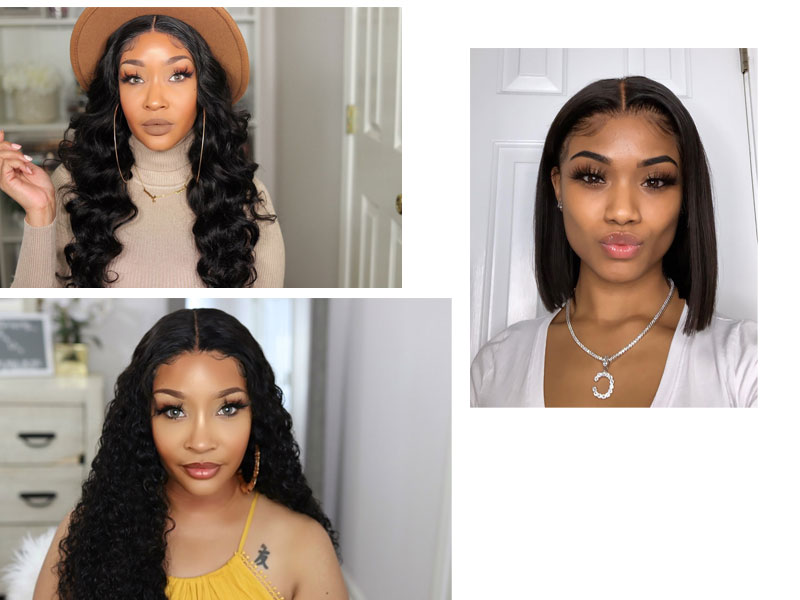 Lace part wigs and half wigs black Friday deals
Lace part wigs are different from lace wigs, the middle part is made of lace hand-tied, and the price is lower than full lace wigs or lace frontal wigs, but it is also natural and soft. While half wigs don't include lace closure or lace frontal which blend with your own hair, wrap with a scarf or a headband to create a natural and beautiful hairstyle.
Compared with lace frontal wigs human hair or full lace wigs, are more affordable.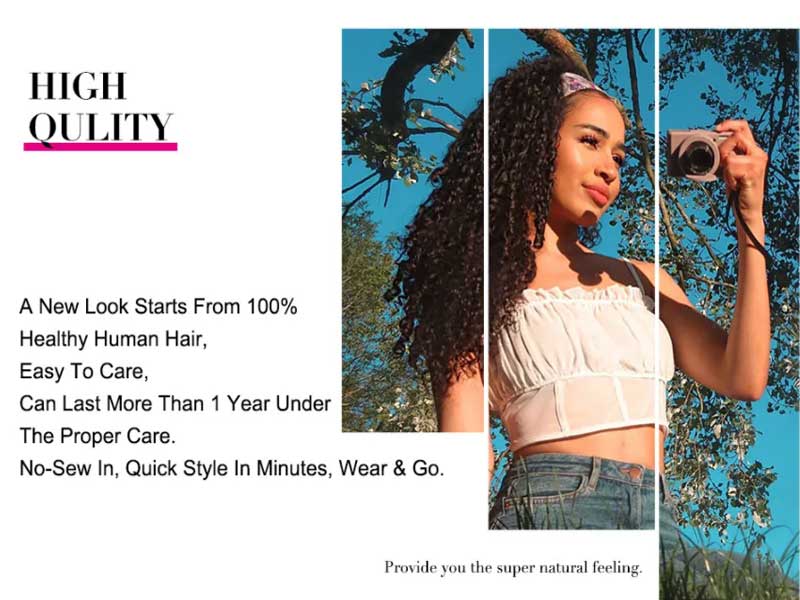 Hat wigs deals
Hat wigs are proper for you in winter, the temperature becomes lower than before, and a hat wig can warm your head and change your hairstyle in a short time. Customers who bought it can wear it quickly if they are hurried in the morning.
Human hair hat wigs create a new look easy and convenient. Don't you want to have one cap wig? Try this on the Black Friday Sale at a bottom price in this year.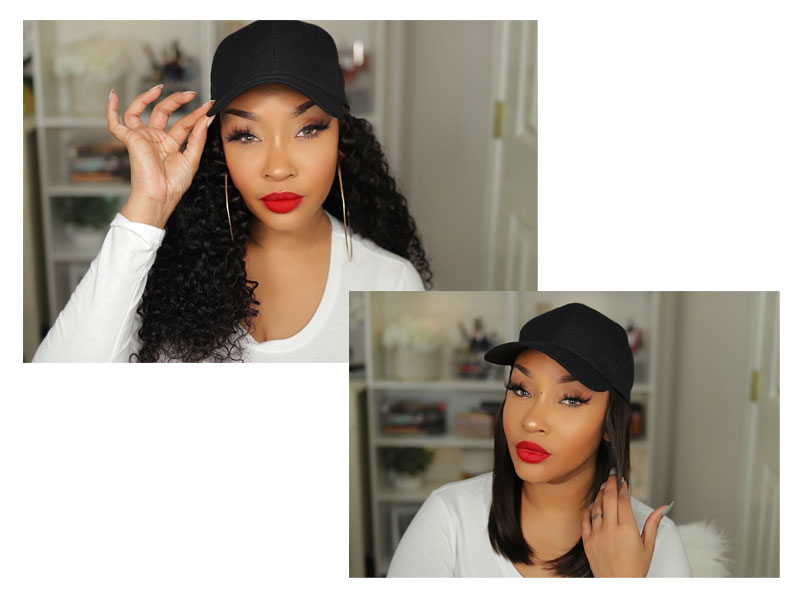 Lace frontal wigs black Friday deals
Lace frontal wigs are made by lace frontal and sew in weave. Customers who use lace front wigs can divide any direction on the frontal which is similar to the skin, so you can use the cosmetic to decorate it.
To avoid the hair wig sliding off, they need to use gel or glue to adhesive the lace, so people who are allergic to chemicals, are not suitable to use this one. If they are the first time using it, they need to let a small part test.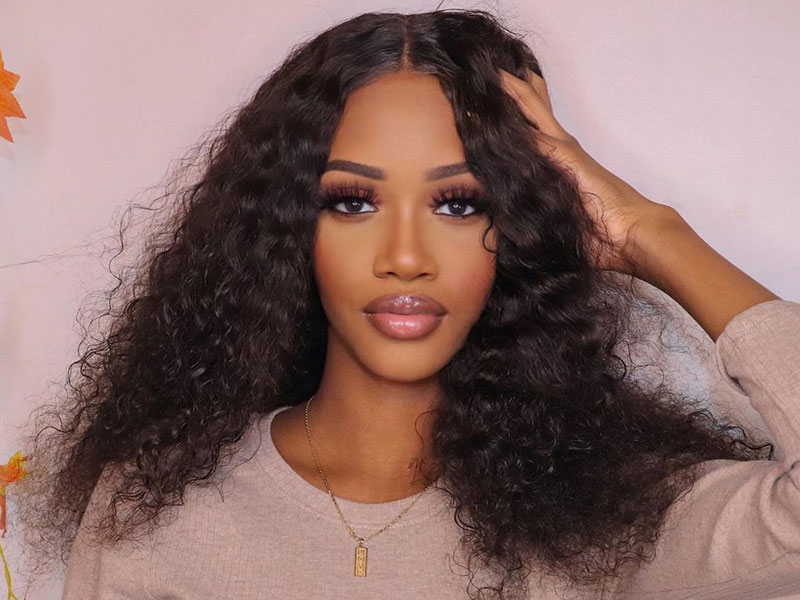 Blonde wigs black Friday deals
No doubt that blonde wigs add hair color for most hair wigs lovers. There are many colored hair wigs in the market, such as honey blonde human hair wigs, burgundy hair wigs, pink wigs, red wigs, and green wigs.
In fact, the normal situation needs natural black wigs, while for special parties or other activities, people need to wear colorful special wigs. Especially, honey blonde wigs T412 are very popular among African American women.
Anyhow, if you want to change your appearance immediately, hair wigs are the best choice. Black Friday is the lowest price of the whole year. Catch any chance to inspire your beauty.
If you want to know more about the lowest price about the best hair weave and wigs, please view our coupon code.