Julia Best Virgin Human Hair Spring Sale: Up To 9% Off
Mar.20,2019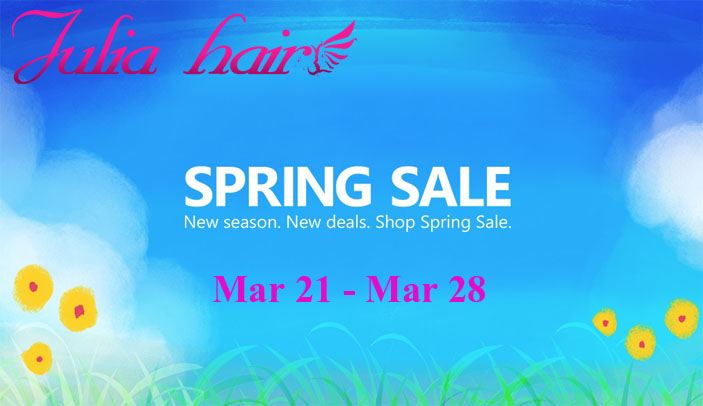 Spring is coming here. Going into spring kind of feels like putting on a pair of rose-tinted glasses: the world suddenly seems a much better place. Spring is a beautiful season. Do you want to have a spring new look to blend well with this season? Do you want to have beautiful hairstyles to meet your lover and friends? You should purchase the 100% virgin Remy hair which can be colored, permed and styled any hairstyles you like to change your spring look.
Julia Hair Spring Sale
We have a big discount for you to achieve your spring new look, you can buy our high-quality virgin human hair with the lowest price and help you save money. Don't miss this chance, fashion girls!!!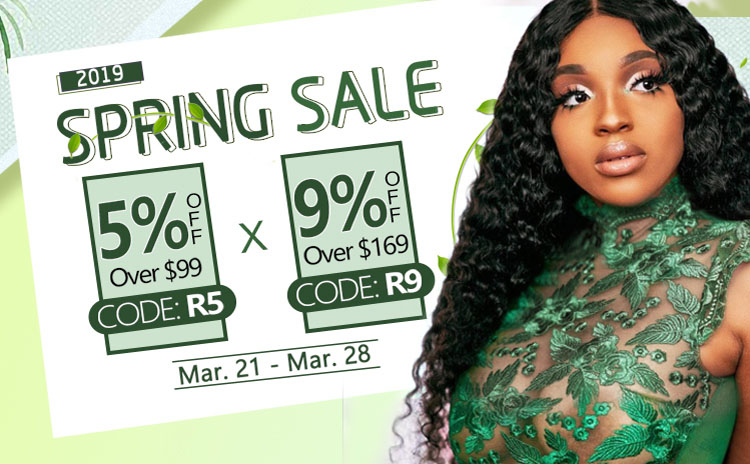 5% Off Over $99, Code: R5
9% Off Over $169, Code: R9
Date: Mar. 21 - Mar. 28
Recommend And Hot Selling Products
Brazilian human hair is characterized with its versatility, full body, texture and beautiful bounce. It is gotten from the Pacific area of Brazil and it comes in different natural hair colors and lengths. It comes in different textures — curly, body wave, deep wave, loose wave, natural wave, and straight hair.
Brazilian body wave is our hot selling and the most popular Brazilian hair type.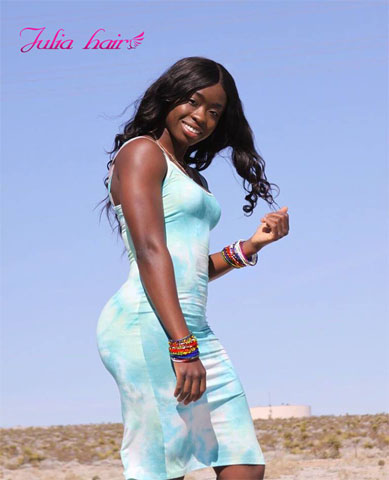 Malaysian virgin hair is very fine and is the least likely to match or blend with straightened hair from people of African descent. The curls in Malaysian hair are fabulous. This hair is naturally straight and black. Because of its fullness nature, Malaysian hair, if not well taken care of, can appear dry. To prevent this, you are advised to use enough moisture after second reuse of the Malaysian hair.
Malaysian curly hair is our hot selling and the most popular Malaysian hair type.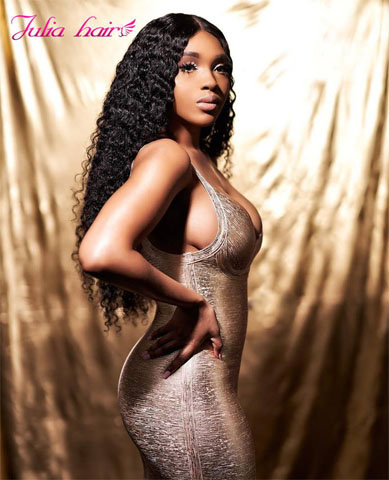 Virgin Peruvian hair is one of the most popular choices when it comes to choosing a particular hair origin. This type of hair has a silky appearance, is easy to maintain and is usually available at a relatively low price. When buying Peruvian hair, we recommend taking a look at Peruvian hair bundles at the affordable price.
Peruvian deep wave hair is our hot selling and the most popular Peruvian hair type.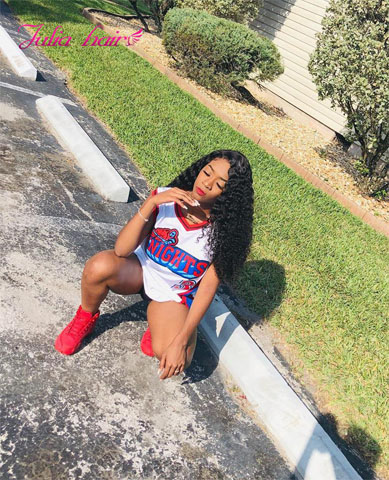 If you are looking for ways to glam up your look, why not consider trying Indian hair extensions. They are a popular trend. After all, every woman dreams of lush, shiny and glossy hair and that's exactly what Indian hair will help you achieve. Indian Remy hair is free from all sorts of chemicals, coloring, and even detangling, so virgin Indian hair is as natural as it can be. Indian hair maintains its softness and unique texture so you can easily style your hair any which you desired.
Indian body wave hair is our hot selling and the most popular Indian hair type.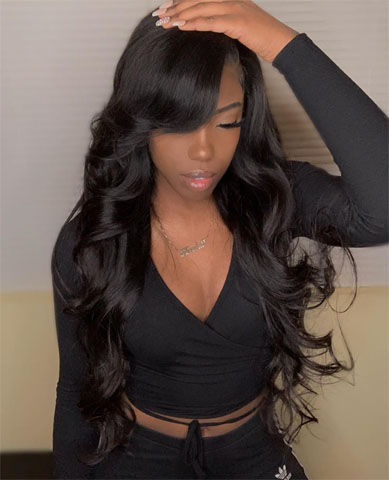 Virgin hair bundles with lace closure have become more and more popular among black women in the market lately. It can give the appearance of a natural and realistic looking scalp. We provide the lace closure which can be easily blended with your hair well and also protect your hair by lace mesh or net.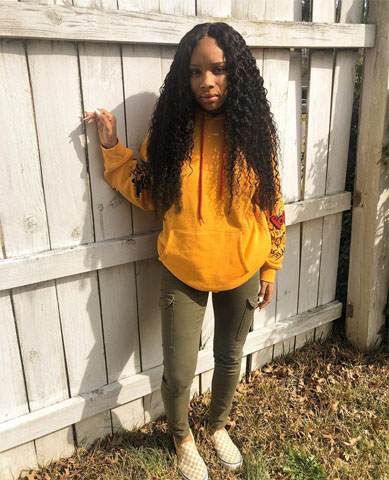 We have a variety of hair texture, such as straight, wavy and curly hair bundles with lace closure. Especially the Brazilian body wave, Malaysian curly hair and Peruvian deep wave hair bundles with closure have been topping selling.
Beautiful gorgeous weather deserves Spring savings!
Julia Hair, Beauty For You!
Save Money And Change Your Spring Look!