Julia Hair Mother's Day Big Sale - The Best Gift For Mom
Apr.26,2021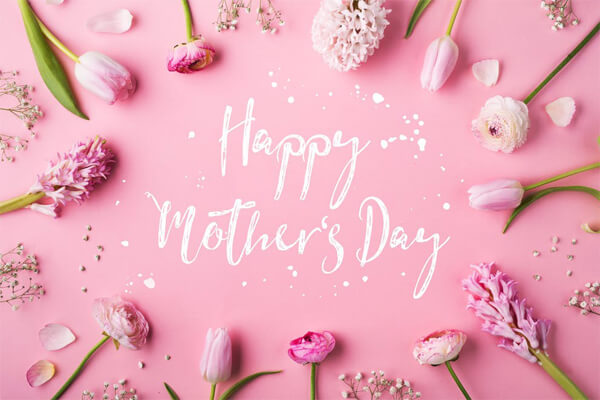 With Mother's Day 2021 fast approaching (it's May 9), happy mother's day to all you mothers out there. You've got a limited amount of time to shop for the perfect gift for the mom to brighten up her day.
Make sure to enjoy this Mother's Day and get properly pampered. Below are Julia Hair's featured big sale items, we give the best discount for our best virgin hair, including human hair weaves and human hair wigs. Now, treat yourself or your mother with savings much money, select your favorite products from Julia Hair Online Store. Happy Mother's Day!
Julia Hair Mother's Day Big Sale
Affordable Water Wave Headband Wigs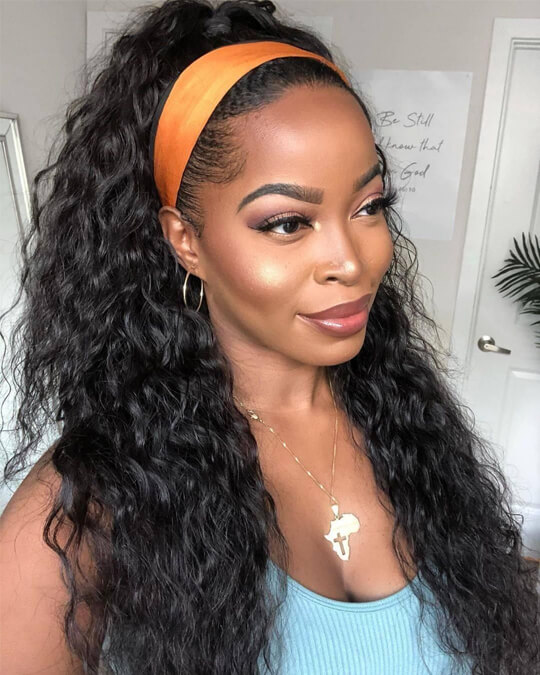 The water wave headband human hair wig is not treated with chemicals while processing. Since it is made from natural human hair, you can dye, bleach, curl, and straighten the wig.
Headband wigs give you a chic more natural look instantly. They are a whole new mood & regal at the same time, which can help you out on a 'Bad Hair Day' or just a day of laziness.
Body Wave Lace Front Wigs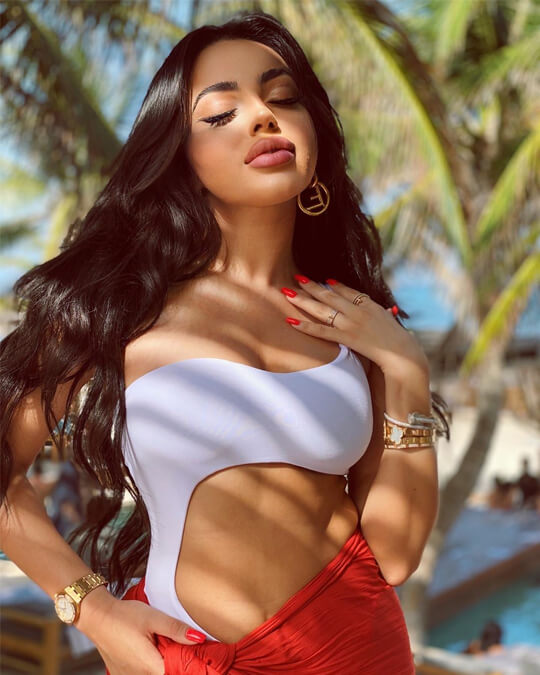 Body wave lace front wig is a kind of wig that has a sheer lace strictly in the front edges of the unit that are cut off just before being set up on your head. The body wave lace frontal wig provides the look of a natural hairline. Body wave wigs lace front are often employed by a number of celebrities to flaunt different looks.
There are many reasons that I recommend the body wave lace front wig, among them the first one is it's safe and healthy. It is made from virgin human hair, there are no chemicals or other materials added. Moreover, it is easy to dye, perm, or straight as you want.
Straight Hair Lace Front Wig With Pre Plucked Hairline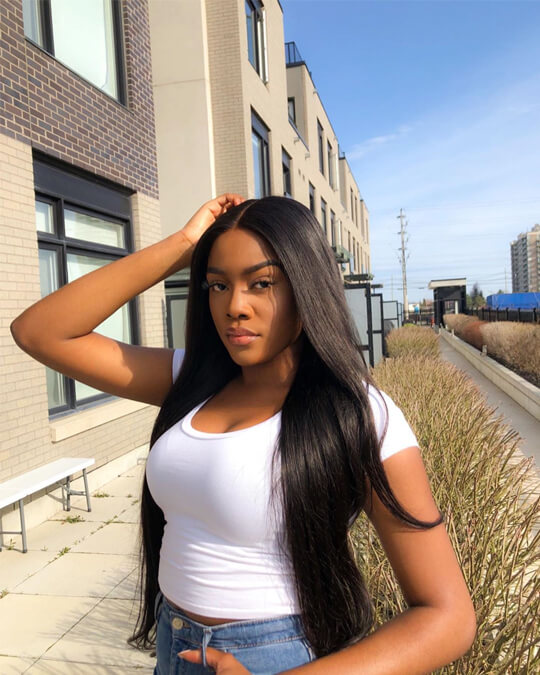 Straight hair is the perfect hair wig for those who love to achieve a super sleek style. It is made using Bounce Blow-Out, and you can wear it in different ways: curled, flat ironed, or in its natural state. The low luster of this straight lace front wig achieves a natural look. Brow dry your hair to create a softer texture and flat iron to make a sleek look.
Curly Lace Front Wigs For Black Women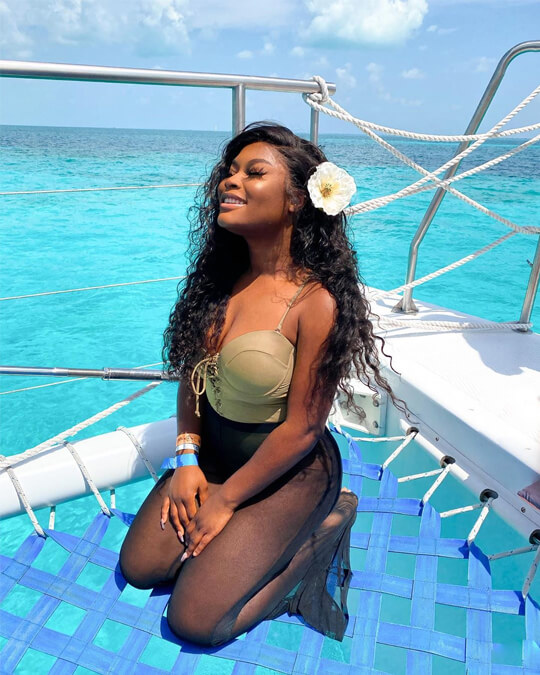 Real curly human hair wigs form coils with rich texture to achieve a ravishing hot look. Beautiful ringlets of curls bounce with healthy movement. A curly hair wig is gorgeous and cute suitable for most people.
Curly lace front wigs for black women are a normal and usual hairstyle. You can wear this curly wig in one length or layer. The cap fits you, covering your natural hair seamlessly. Wear this curly wig, and nobody will find out.
Short Straight Bob Wig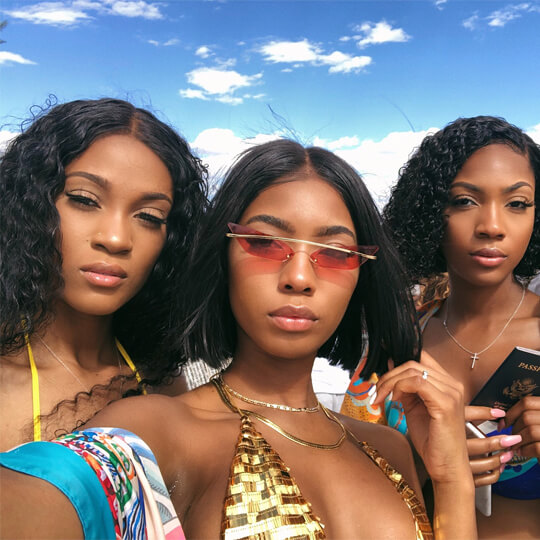 Short straight bob wigs are iconic, and a sleek bob is a timeless and effortless hairstyle that shows off your natural beauty.
You will love the short straight wig if you are a fan of a gorgeous sleek look. Slay your style with a natural sheen and perfect amount of body that is sourced from a hundred percent virgin hair. The pure straight wig has a lustrous texture with a silky body and elegant natural looks.
Highlight FB30 Color Body Wave Headband Wig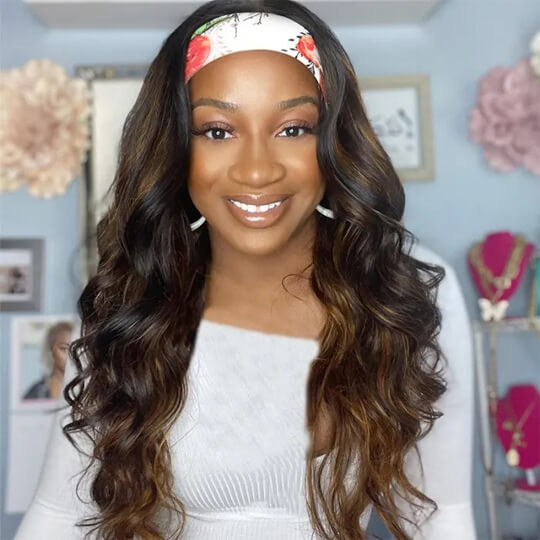 If you're looking for an all-over hair color look without the maintenance or drama of single-process hair color, the highlight is a great option. Since it is 100% virgin human hair wigs, it can be straightened, curled, bleached, permed, dyed, restyled as your own hair.
Our highlight FB30 color body wave headband wigs are the hot trend in the hair world and are highly sought after among our clients as well for their human hair wigs. It's a great way to deepen your color or freshen up your highlight and transition to a more natural look.
Best Blonde Wigs Hot Sale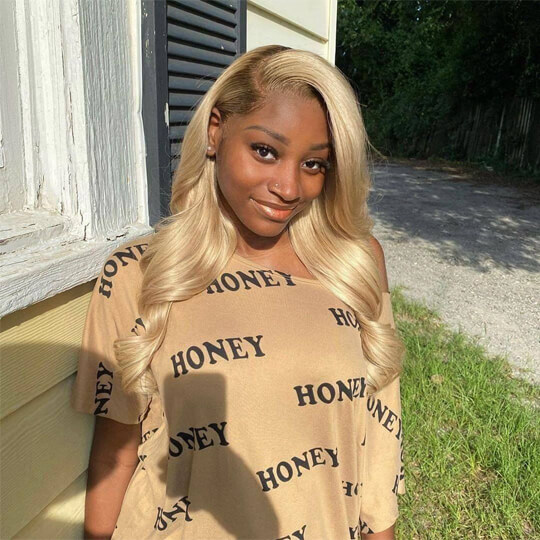 Blonde wigs are highly sought after because chemically dying hair is pretty tough on your own hair! So, having that perfect blonde without the damage to your own hair is one of the reasons blonde wigs are so popular.
Blonde wigs are also the perfect way to test out which color suits you best if you are thinking of taking the plunge and dying your hair! Try before you buy that blonde color you are considering! If you are looking for your everyday hair, you can get a lighter blonde wig for summer and go a little richer and deeper blonde for the fall.
I hope you love and choose the above hairstyles for your Mom or Grandmother, a special woman in your life or yourself. Of course, we have a variety of human hair products for your Mom's gifts, such as hair bundles, lace closure and frontal, lace front wigs, headband wigs, colored wigs, lace part wigs in any style. Happy Mother's Day!