Julia Hair Headband Wig Promotion Sale
Sep.01,2021
Wigs are the young black woman's gateway to a variety of hairstyles and dos that our natural hair sometimes does not allow. If you often find yourself falling into a rabbit hole on Instagram watching wig videos, you've probably seen so-called headband wigs exploding all over your timeline. This type of unit sometimes referred to as a headband half wig, is made with a piece of material at the wig's base that mimics a headband.
Julia headband wig is one of the best quality and most popular human hair wigs for black women. We have a lot of types of the headband wigs, such as water wave headband wigs, curly hair headband wigs and headband body wave wigs. Of course, we have colored headband wigs for you at the wholesale price and you can buy now pay later.
Julia Headband Wigs Promotion Sale Details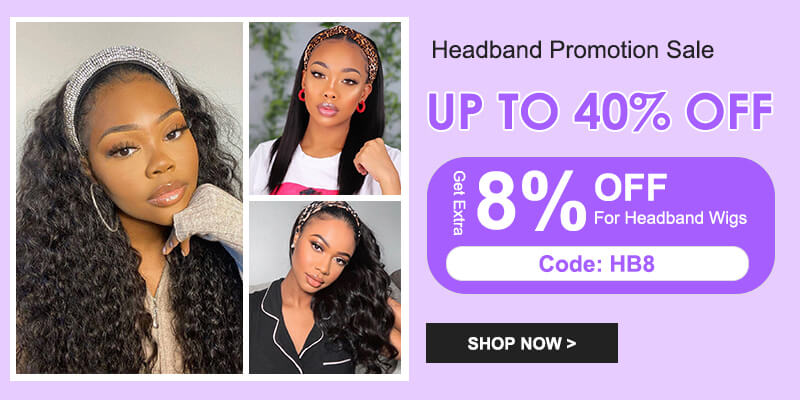 Up To 40% Off and Get Extra 8% Off For Headband Wigs With Coupon Code: HB8
Sales Time: Sep 1st - Sep 7th
What Is Headband Wig?
A headband wig is a new style of wig, you can see people wear these all over YouTube or other channels, it's convenient to put on and remove, it's just made with a piece of material resembling a headband, If you look close you will see just a little tiny lump where the black headband sew on, stretchy soft part, have the sticky Velcro.
Headband human hair wigs inside like the regular cap construction behind the lace, it has three combs, one in the right, one in the left, and one in the back to help you not feel like it's going to slide off.
Features of Headband Wigs
A good headband wig should have the following features.
Light in weight to reduce heat and headache.
Made using breathable mesh, encouraging airflow.
An adjustable band is attached to help secure the wig hair in place behind the ears.
They are durable and affordable.
They look natural when attached to our natural hair.
Why We Need Headband Wigs?
1. Protect Your Natural Hair.
By wearing a headband wig, your natural hair will be shielded from these elements that can damage it, you will give your natural hair a break from hot styling products, tight braids, and hairstyles that can damage it. This way, your hair will get room to grow healthier and stronger.
Besides, a traditional lace wig needs glue to hold the lace in front and hide your hairline, which can easily cause a backward hairline. The headband wig will expose your hairline, allowing your hairline to naturally blend in with the wig. Julia headband wig can protect your scalp by avoiding glue.
2. Money-saving and Time-saving.
You don't need to go to a salon to sew in, and you only need to spend about ten minutes putting on the wig, while wearing a lace wig will take 1-2 hours. Compared to wearing a lace wig, you do not need much time on wearing the human hair headband wig.
3. Headband Wigs Come in Various Options.
Headband wigs come in various options, making it easy to choose the one that suits your taste and preference. For instance, if you want to have curly hair, you can choose curly headband wigs, it all depends on what you are looking for in a headband wig.
People have different tastes when it comes to the length and volume of hair. Some people love long hair while others love short or medium, you could get a headband wig that suits your needs. That's because headband wigs come in various lengths and volumes. So even if you need fuller hair, you could get a headband wig to achieve that.
4. Easy To Wear and Friendly For the Beginner.
You don't need an experienced hand to wear a headband wig, even you are a beginner, you don't need to worry about making a mess of your headband wig, even if you've never known what a headband wig is, just you like the chic style headband wig hairstyle, you would make it better. You can put the headband wig on your head directly, and just adjust the headband, and fix it with clips on the cap.
5. Transformations Hairstyle.
You can see body wave, deep wave, straight, kinky straight, and kinky curly headband on sale, what's more, each type of headband wigs you can tie a ponytail, make a bun to show your natural hair, that is easy to realize and it is natural as your hair.
You can see this video to learn more about the variety of hairstyles about headband wigs, try it, you guys.
6. Easy To Maintain.
Another great thing about headband wigs is their ease of maintenance. You need to wash it regularly to prevent dust and dirt buildup. Washing the wig also eliminates any foul smell. You can care for your human hair headband wig just as you would with your natural hair.
You can use the same products. Again, when it comes to storing your wig, you need to store it properly. Hang it on a mannequin head or wig hanger when you are not wearing it.
Top Selling Julia Headband Wigs
NO 1. Best Water Wave Headband Wigs For Women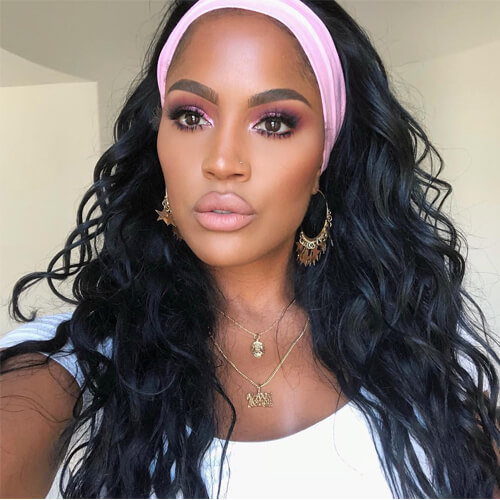 Headband Hair Wigs Beginner Friendly, Easy To Install, Water Wave 100% Brazilian Human Hair Wigs150% Density No plucking wigs for Women.
NO 2. Affordable Glueless Body Wave Headband Wigs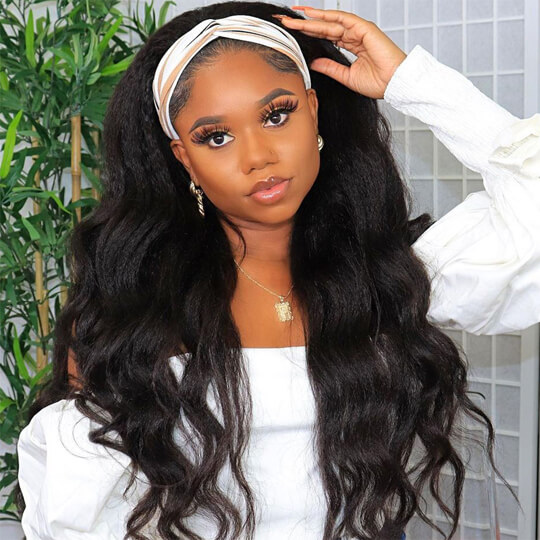 Julia Brazilian Hair Wigs Natural Color Body Wave Human Hair Wigs Beginner Friendly 150% Density Allows Change Hair Scarf To Achieve Various Hairstyles.
NO 3. Quality Curly Hair Headband Human Hair Wigs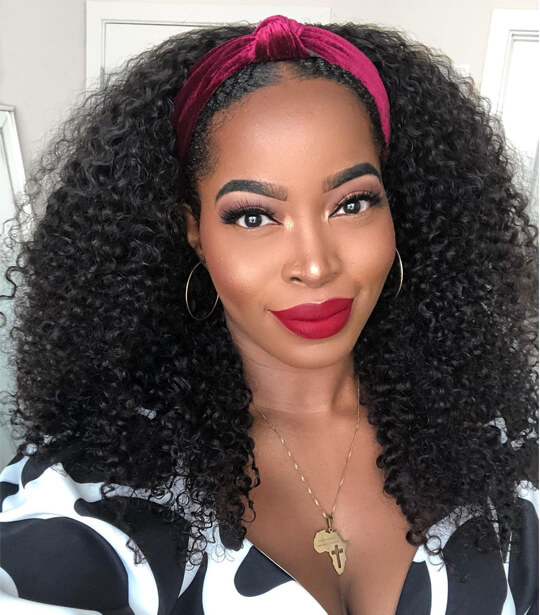 Julia Brazilian Curly Headband Wigs 150% Density Natural Color Glueless No plucking wigs Easy To Install & Take Off Different Styles Wig.
NO 4. Highlight #FB30 Body Wave Headband Wigs With Scarf Attached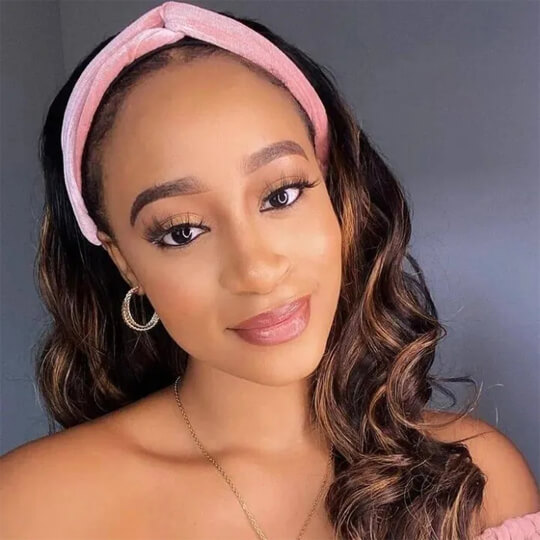 Tendency Body Wave Balayage Highlight Headband Wigs Glueless Human Hair Wig No Glue No Sew In shadow root bronde Wig.
NO 5. Cheap Highlight Blonde Color Headband Wigs
Julia New Arrival Highlight Wig With Headband Attached Straight Wave Ombre Hair Wigs WIth Dark Roots Blends Well With Their Hair Natural, No Lace No Closure, No Glue, Quick And Easy Install.