Julia Hair Christmas Sale 2018: Up To 15 Off (Update)
Dec.07,2018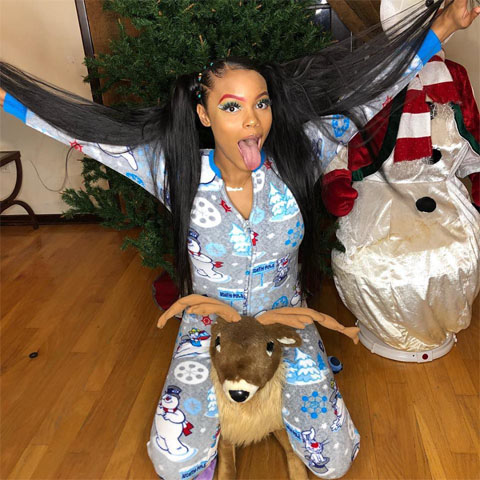 The end of 2018, Christmas day is around the corner and it's the time to choose the beautiful gift for yourself. Are you ready for the festivities coming up, Christmas Day? We could join in the variety of parties.
Whether you are having a quiet indoor celebration with family or attending a party this year. There is the opportunity to showcase the different Hairstyles and your fascinating look to your family or friends. You must prepare human hair bundles for your beauty.
Do you want to be the brightest person on this holiday? We have recommended our high-quality hot selling human hair products for you and put together a list of 2018 popular Christmas hairstyles that you must try.
Julia Hair Christmas Sale
There is a good news to tell you that we have the last big promotion 2018. We have two rounds of activity on Christmas Day.
Merry Christmas For Everyone, Let's Enjoy The Christmas Party.
The First Round: Christmas Pre-sale
Time: Dec 11th - Dec 14th
You can get 5% off for all products, Code: C5
Time: Dec 11th - Dec 13th
You can get 8% off for all products, Code: C8
Time: Only Dec 14th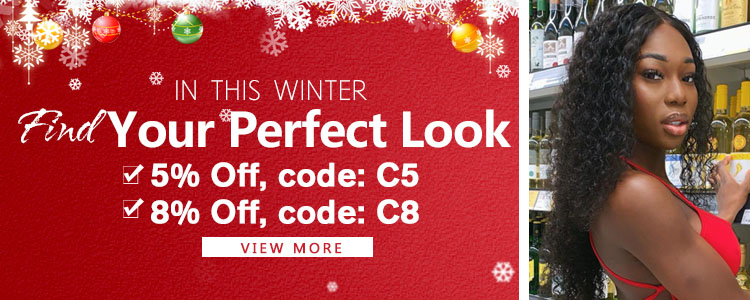 The Second Round: Merry Christmas Sale
Time: Only Dec 20th - Dec 25th
Over $49, Get $3 Off, Code: MC3
Over $99, Get $7 Off, Code: MC7
Over $189, Get $15 Off, Code: MC15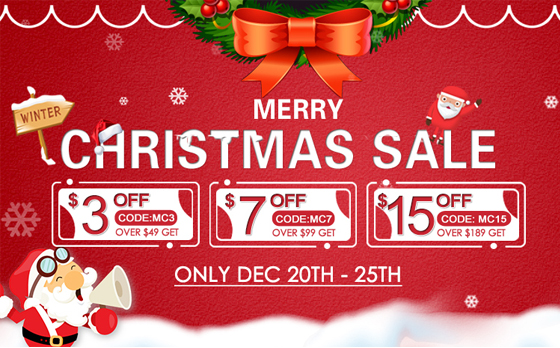 Hot Selling Products And Pretty Christmas Hairstyle
Our straight hair is 100% virgin remy hair and it is resilient, silky, and robust, straight hair is an often-coveted, universally flattering hair type. Its smooth nature gives you a head start in sculpting it into many different styles and it gives a sleek, put-together look to the person wearing it.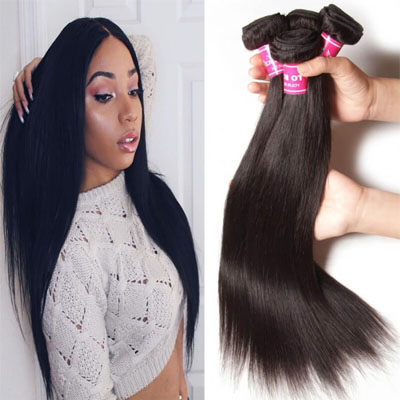 Recommend Hairstyle
Center Part Braid
Don't want to wear a headpiece to a party? A cool way to use your straight hair as an accessory is to weave a braid down your center part starting at the crown. Finally, when you reach your hairline at your forehead, tuck the pieces behind your ear and bobby pin them so the braid doesn't unravel.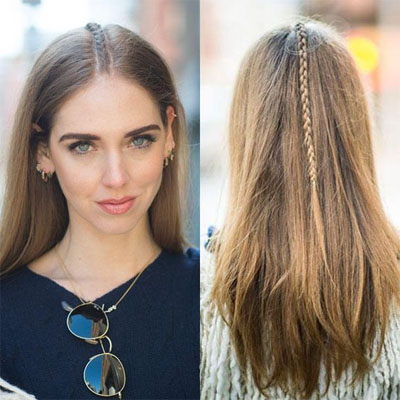 Julia Curly Hair is 100% Human Remy virgin hair. These curl hair waves are luxuriously soft and bouncy! It is a permed hairstyle that was popular among African Americans. Our Malaysian curly hair is easily blended with most hair textures and styled easily! You can perm and dye to get your desired hairstyle.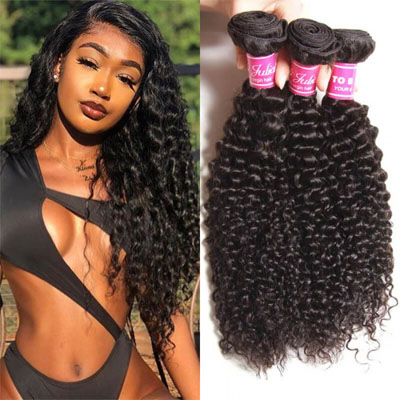 Recommend Hairstyle
Statement Style
Give your normal style a little twist for this special occasion. Having a statement style will work great no matter if you're going to a formal or casual party. The key to making a great impression is to be confident in yourself and that confidence can be reflected in your hairstyle.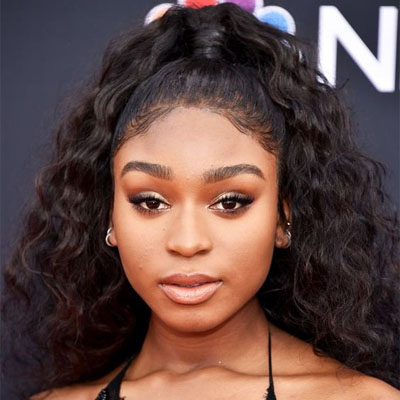 Our body wave hair is very silky and smooth, and well received by customers, A body wave is a loose curl that results in a wave pattern rather than a tight roll. We ensure that our hair weave bundles and closure hair are in top quality and we sell our hair in both wholesale and retail. If you're looking to add texture, volume and waves to your hair, a body wave may be just what you're looking for.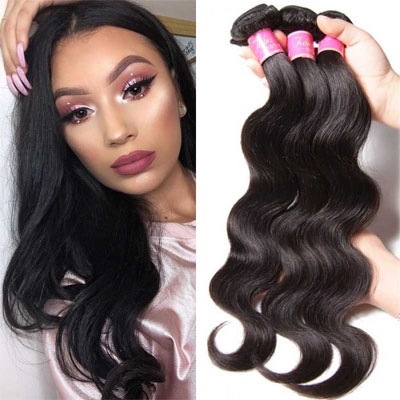 Recommend Hairstyle
Half-Up Knot
This pretty half-up hairstyle is perfect for just about any hair length for body wave hair. Simply take two pieces of hair from either side of your head and tie them into a double knot behind your head. Pin into place and you're done!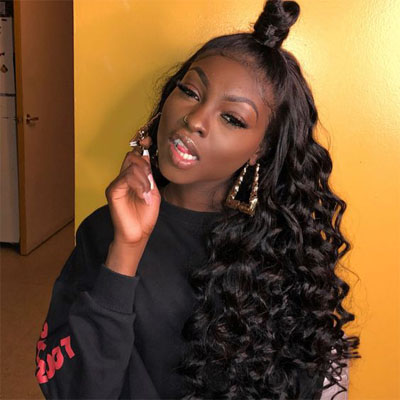 Loose wave hair is one of the most "in demand" textures available on the market today. It holds a curl beautifully. It will blend in with your natural hair and create a fabulous look. The feel of loose wave hair is incredibly soft. It also has a medium coarse texture, and it is very easy to style.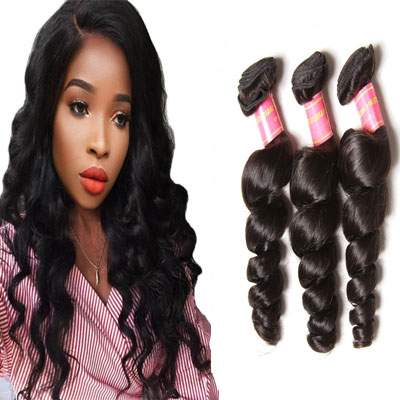 Recommend Hairstyle
The party ponytail
Ponytails can work for a party too. If you have loose wave hair, you can make this hairstyle for yourself to enhance your beauty. You can add a French plait to a high, bouncy pony. It is very exciting for the party.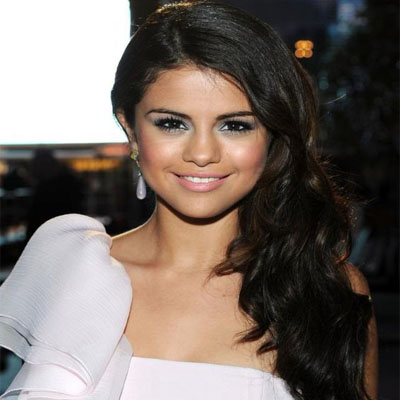 Deep wave hair and curly hair has a similar curl pattern. Deep Wave hair has fun, bouncy curls that can give you the full & thick look. Wearing 100% deep wave virgin hair bundles give you the versatility to wear your hair many different ways while giving off a natural look.
Recommend Hairstyle
Curly Ponytail
Create a deep curly ponytail by brushing all of your hair towards the back and separating a small piece from the bulk of the hair. Pull the remainder of your hair into a high ponytail.
Take the small section left out of the ponytail and braid it. Then wrap the braid around the base of the ponytail to conceal the hair tie. Use this hairstyle to go to the party, and you're going to be the shining person at the party.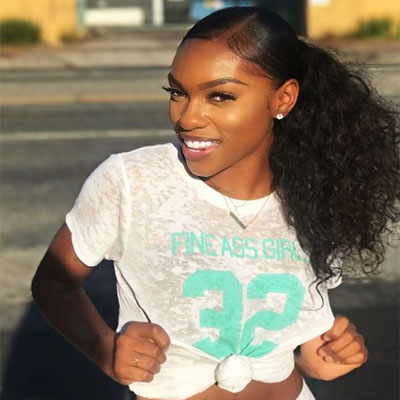 What your favorite way to wear your hair bundles, every hair texture has many different hairstyles for your new look of Christmas day. We have Brazilian, Malaysian, Peruvian and Indian hair which have all hair texture at wholesale and retail price.
Now, grabbing the last chance of 2018, buy the best quality human hair with our coupon code, big surprise for you.