Is It Possible Wear Wigs In Summer
Jul.10,2020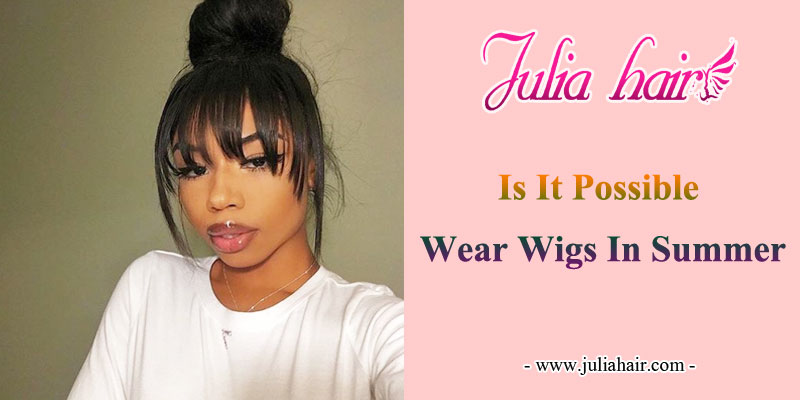 Over the years, the fashion industry has evolved immensely, and wigs once considered only as props on movie sets, have now become a must-have for fashionistas. Wigs in just a small amount of time and effort can change your whole look. No more extended hours at the salon, styling your hair a certain way and damaging it in the process.
Fashion isn't the only reason why people wear wigs. Investment in a wig can be due to various reasons. For instance, cancer patients who have undergone chemotherapy opt for human hair wigs as they look the most natural wigs and help them feel a little better about themselves. Some women who suffer from alopecia also opt for natural-looking wigs.
The point of wigs is to give you a well-maintained head in minutes, whether it's a change in hairstyle or hair color. Wigs are often made of synthetic fibers and otherwise from real human hair bundles (referred to as "Remy hair"). Remy hair is considered as the most excellent form of human hair wigs as they are easily styled, colored, undergo treatments, and withstand heat just like natural hair.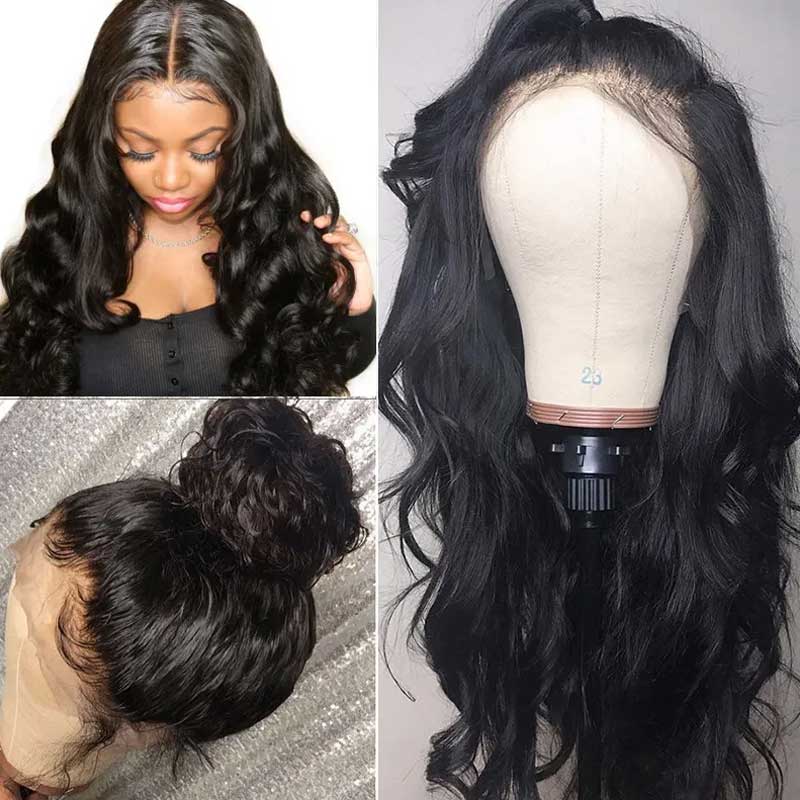 Types of Human Hair Wigs
The average life of a wig is dependent on the quality of hair used to manufacture it. There are four types of human hair wigs:
1. Human hair lace front wigs
2. Full lace human hair wigs
3. U-part wigs
4. 360 Lace frontal wigs
Out of these, the two wigs most popular are lace front wigs and 360 lace wigs. Our focus will be on 360 lace wigs human hair as they are budget-friendly and pull off the most natural look.
Human Hair Wigs Vs. Synthetic Hair Wigs
Here is a light comparison between the two to sell you out on human wigs. Synthetic wigs are made of fibers and made to look like natural hair. They usually lose their luster far quicker than human hair wigs. Furthermore, they get tangled pretty easily in comparison to human hair wigs.
In contrast, human hair wigs are harmless and lightweight. They can easily be maintained and kept clean with shampoos and conditioners' just like natural hair. Human hair wigs are versatile and, if well-kept last a lot longer than synthetic ones.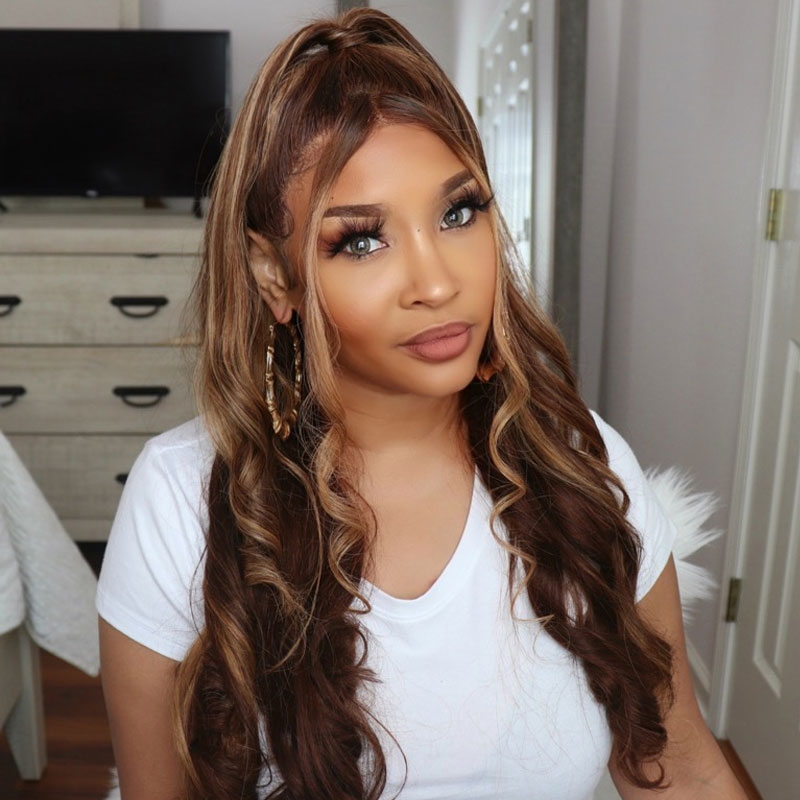 What is 360 Lace Human Hair Wig?
A 360 lace front wig made by a 360 lace frontal which has a lace headband with adjustable hooks at the back and 1 or 2 hair bundles. It makes it easy to use and put on without the use of tape or glue. So, in essence, 360 refers to the angle (360 degrees). It gives your hairline a breather when you wear human hair extensions.
How are they made?
Most 360 wigs are made of high-quality Swiss lace material to which all the human hair is hand-tied. The extra lace protrudes out of the head from all sides (360 degrees). This lace is where our hair can be sewed on to it. It is so seamless that it gives the impression that it is our hair growing from our scalp.
Benefits of Investing in a Short Styled Wig
Believe it or not, putting on a wig saves time. The time you spent styling your hair is saved as the wig is already designed to perfection. Shorter the wig style (pixie cuts, short bob), the more low maintenance it is. What's more, it's a money saver. Short bob wigs require less use of product and damage less quickly in comparison to long-haired wigs.
Shorter hairstyles are all the rage right now. Most working women save time by slipping on a short-styled wig for work. Not only is it hassle-free, but it is also a confidence booster. When you look put together and feel good about your appearance, it projects out.
In summers, short bob wigs are the preferred choice as they keep you fresh. No hair sticks to your neck, letting hair pass through. Also, it protects your hair from the summer heat and styling heat. Your hair stays healthier, and breakages and split ends are a no show!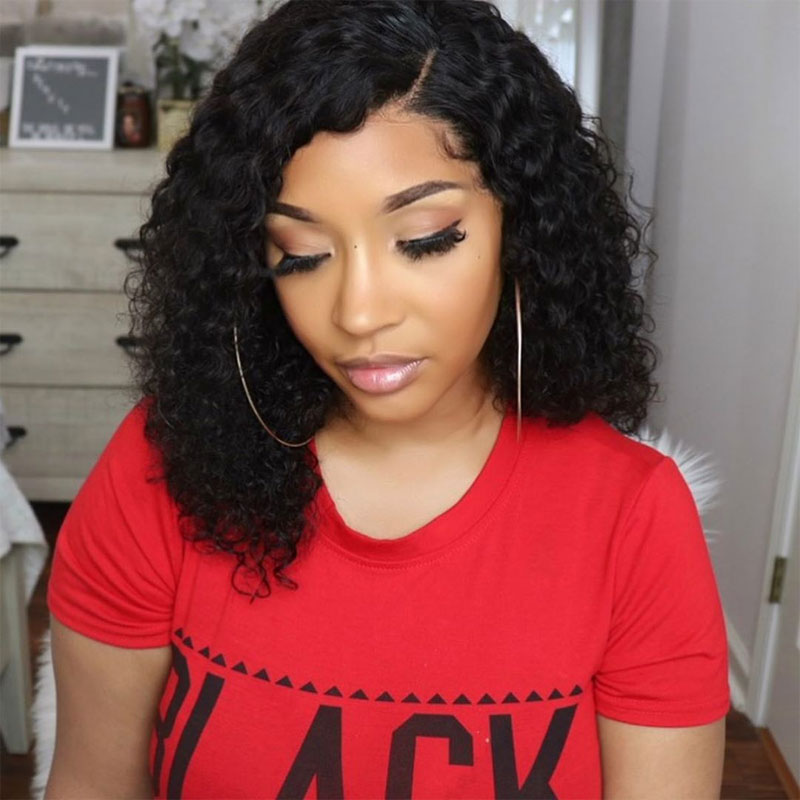 Suitable Summer Hair Wigs
In the summer months, wearing a long-haired wig is bound to get you all hot and bothered as it leads to excessive sweating and release of oils. Shorter hair wigs are the go-to choice, preferable that end above your neck or are along its length.
Below is a list of summer short bob hair wigs that will keep you cool with a chic look simultaneously.
You cannot go wrong with a curly bob. They are seamless, loose, and fluid and do not stick up despite the summer sweat on your scalp.
When in doubt, go for a straight bob! This no-nonsense style wig leaves you feeling fresh and chic. Its time saving, all you need is a quick brush, and you are good to go.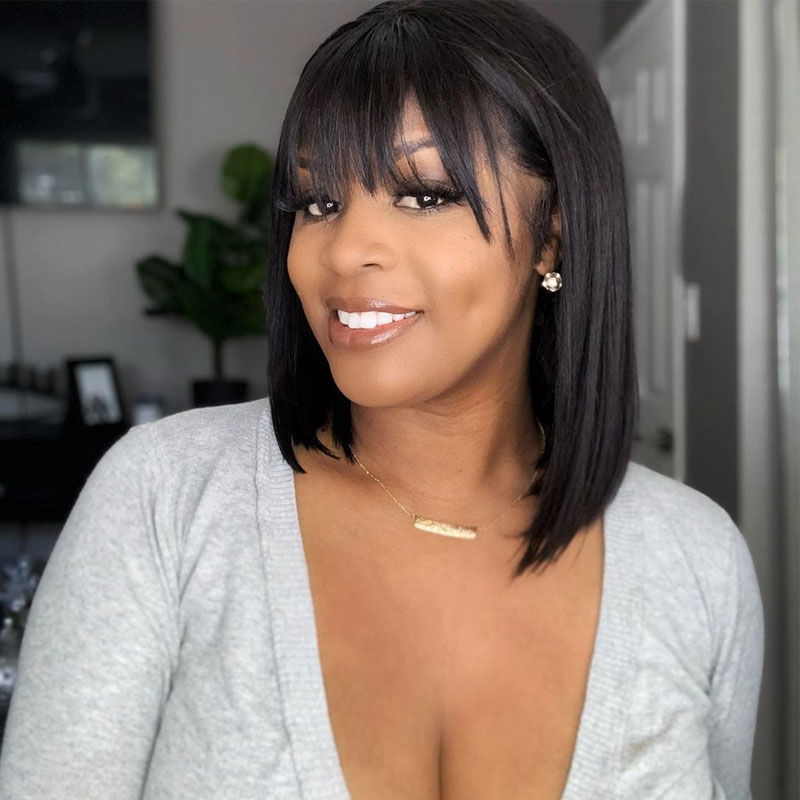 3. Everything That Glitters is Gold
The jack of all colors. No matter your skin color, gold/blonde hue is sure to look good. It is both col and warm-toned. Golden or shades of it will always be the Main Valuable Player (MVP) of summers, even if you're adding some extensions to add some color to your brunette tresses.
4. "Bright as Technicolor"
Demi Lovato said it right! Adding a little brightness to your hair is a summer must-have. Bold or not, getting creative with your hair is quite the trend from Billie Eilish's' neon green tresses to Jungkooks' electric blue highlights. Talk about Coachella vibes. Having a pop of color in your hair will set your locks up for summer and keep you effortless styled.
The color caramel is so easy on the eyes. It's a flattering color, and most women incorporate in their hair as low light or highlight extensions. People also prefer a whole head of this color or opt for an ombre wig. Women with dark hair color (brunettes, auburn, redheads) are generally attracted to this, and it oomph's up their hairstyle magnanimously.
Let us see how customer says about julia hair short bob wigs
Bottomline
When choosing a wig for the summers, keep two things in mind: One, the shorter the wig, the easier it is to maintain. Two, wigs that are easy to put on and are hassle-free should be your top priority, and 360 lace front wigs do that best. Apart from that, go crazy with color and keep our suggestions in mind.