Human Hair Wigs VS Hair Extensions, How To Choose?
Oct.11,2017
Every woman dreams of long, luxurious hair, but the patience and maintenance required to grow it is challenging—not to mention, growing long, healthy hair is nearly impossible for some women due to a variety of factors. However, virgin Remy hair extensions and wigs can give you the look you've always wanted—patience no longer required!
Have you been trying to figure out how to choose hair extensions vs human hair wigs? It is a great question. While there is no single answer to this question, there may be reasons why an individual may prefer a wig in some cases particularly if they have alopecia which is a form of the health-related condition resulting from hair loss. Today, we will discuss this question.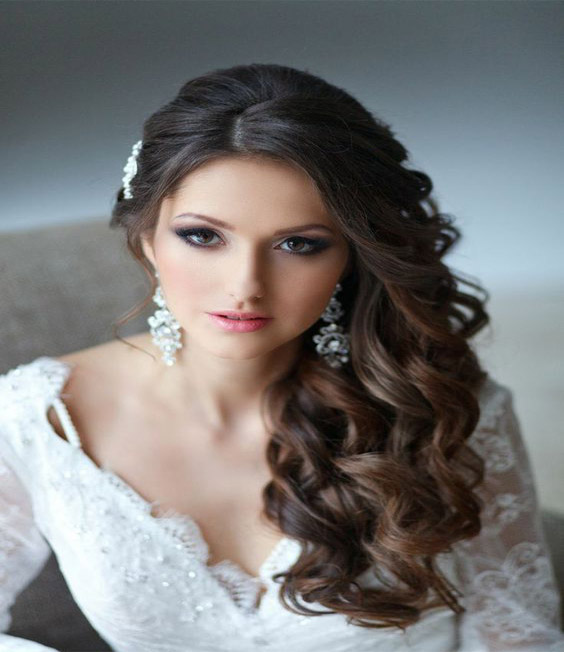 Decide Between Human Hair Wigs or Hair Extensions
Human hair wigs and hair extensions are similar, but they both serve different purposes. A shopper must learn the differences between the two so that she can determine which one best suits her needs. The biggest difference between the two is the portion of the head that the hair accessory covers. While a wig covers a woman's entire scalp, hair extensions cover only a portion of the scalp. Hair extensions sometimes might not cover any of the scalps and could simply be used to extend the length of the woman's hair.
Human hair wigs and hair extensions also create two different looks. A woman may choose to wear a wig because she has lost her hair and wishes to cover a bald spot. She might also choose a wig because she wants to create a completely new look without having to make any drastic changes to her existing hairstyle. On the other hand, hair extensions allow women to change their hairstyles without cutting or restyling their hair. Hair extensions are used when a woman already has hair on her head to work with.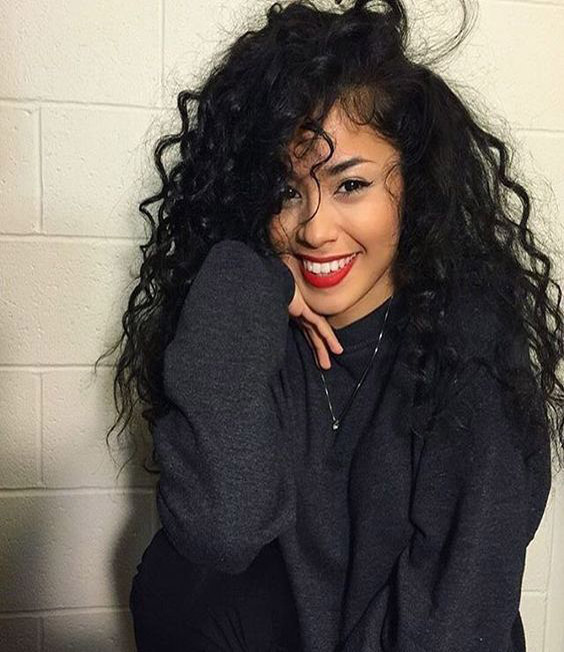 Using Human Hair Wigs to Change Hairstyles
Advantages and disadvantages of using the modern wig:
* Wearing wigs can be used to change hairstyles quickly and for brief periods of time. Wear it for 5 minutes or 5 hours. It's a quick and easy way to change your style! Can change hairstyles quicker than if you were wearing clip-in extensions.
* More often than not, human hair wigs are very useful to cancer patients or those suffering from hair loss issues. Instantly add hair in a moment's time!
* Hair color and hairstyle can be changed easily to suit the occasion.
* Some wigs can look undetectable and natural once worn. The human hair extensions look more real than the synthetic ones. Concentration needs to be placed on how the sectioning was created on the wig. Better quality wigs have hair sectioning that looks more natural than other quality wigs. Research your brands first before you invest.
* Proper placement is essential for a more natural and authentic look.
* You must ensure the wig is securely placed on the head to ensure snugness and to avoid any mishaps.
* Wigs have a longer lifespan compared to clip-in hair extensions because they can be taken off at night thus reducing hair friction leading to quicker aging of the hair.
* It is quick and easy to put on compared to the others.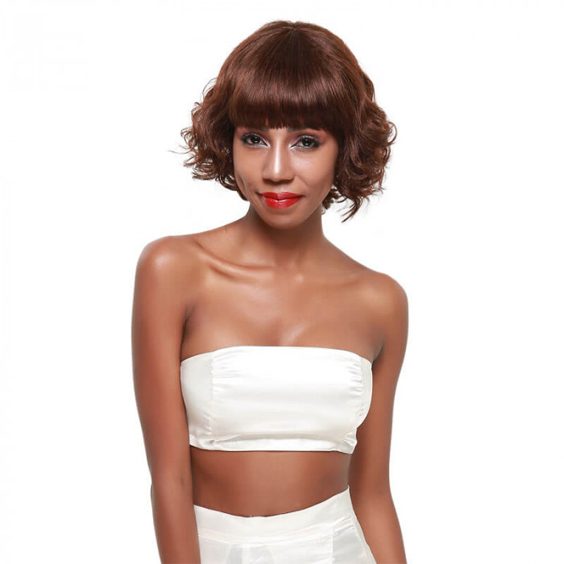 Using Hair Extensions to Change Hairstyles
Advantages and disadvantages of using clip-in hair extensions:
* Clip-in human hair extensions can easily be curled, straightened, and styled according to the desired hairstyle.
* There are various guides offline and online on how to install and style them.
* Blends with natural hair if it's the same texture.
* Can suit numerous hairstyles.
* Clip-in human hair extensions are available in different colors, shapes, length, and textures.
* Natural looking because they work with your existing natural hair. It just adds extra volume and length.
* It can improve the overall appearance of your natural hair while adding beauty and confidence for the individual wearing them.
* With windy weather it's possible that clips at the root may show, revealing that you're wearing extensions.
* Can only part the hair where there are no clips installed; thereby limiting styling options.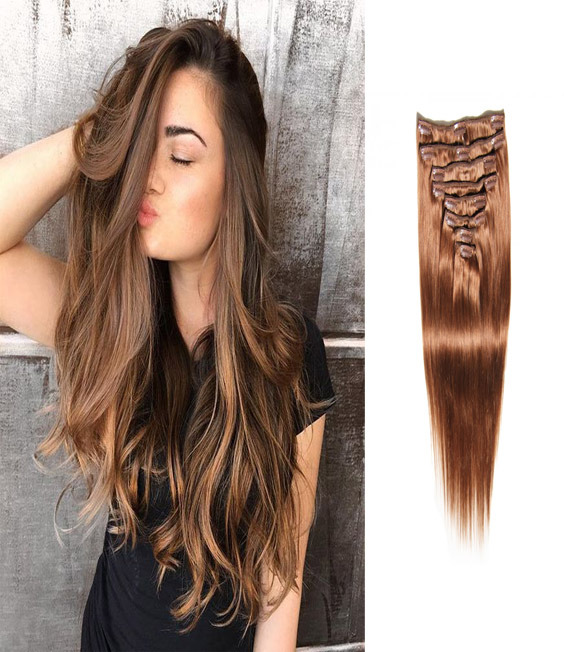 We hope this article helps you choose between getting hair extensions and human hair wigs. Julia hair mall's hair extensions and wigs use real human hair that has been carefully inspected to ensure it hasn't undergone chemical processing like dyes or perms. The hair collected to craft these beautiful extensions and wigs is carefully examined to limit the number of gray hairs and split ends.
Julia hair extensions and wigs are perfect for adding length or creating thickness. Many women choose to use wigs or extensions to try a different color of hair as well. Whether you want fuller, longer hair, or a new style altogether, hair extensions and human hair wigs allow you to continue growing your natural hair while you wait for it to recover from a bad haircut, damaged split ends, or a wacky dye job.
Comments are Closed for this post.