How To Wear A Wig In A High Ponytail
Jul.09,2021
One of the best things about human hair wigs for black women is that they offer style versatility. That means you can style them the same way you would style your natural hair. Whether you want to let your hair strands loose or tie them in a ponytail, you can easily achieve that with a wig. What's more, you can wear any wig in a ponytail, whether it is a headband wig or lace front wig.
Ponytail is a classic hairstyle that has been around since the time of the memorial. Many ladies prefer it because of how simple it is to make. It also gives you that youthful look. So, if you are thinking of wearing your wig into a ponytail and you don't know where to start. You are in the right place. In this article, we give you a step-by-step guide to help you wear your beautiful wig in a high ponytail.
Things You Need to Have in Mind Before You Wear Your Wig in a High Ponytail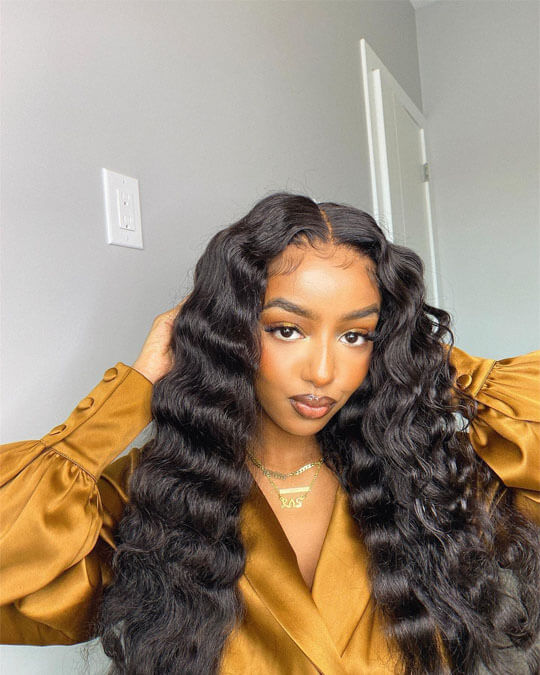 Here are some of the things you need to have in mind before you start wearing your wig in a high ponytail. This way, you will end up with a wig ponytail that looks fantastic.
1. Pay attention to the density of the wig
Remember that the density of the wig can affect how well you will be able to make a high ponytail. If you want your ponytail to look as beautiful as possible, then it is advisable to go for a light-density wig. Light density wigs, such as 130% density wigs are lightweight, meaning they weigh less and can hold in a high ponytail. On the other hand, a wig with a higher density may be pretty hard to make into a ponytail and make it stay secure.
2. Make sure you have a wig cap
A wig cap can also significantly affect how you style your wig. If the wig cap is fitting you perfectly, making a high ponytail won't be that hard since the wig is more secure with the perfectly fitting wig cap. The best way to secure the ponytail in place is by pinning the wig into the cap.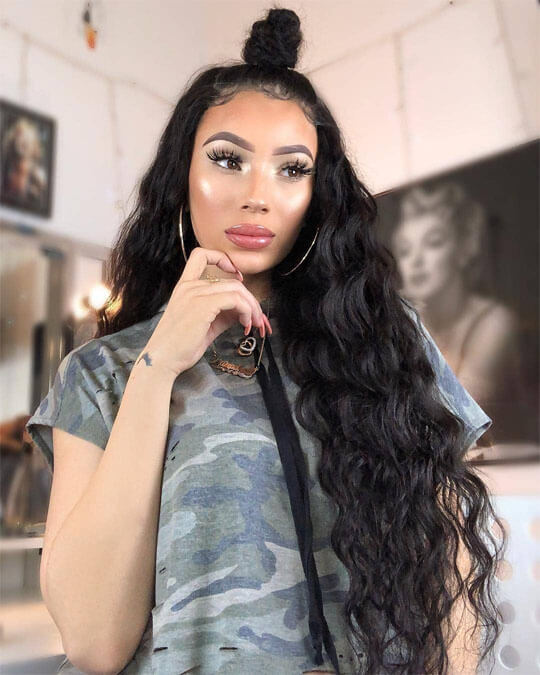 3. Don't underestimate the power of a wig band
A wig band can help you keep the wig in a fixed position. This is particularly important if you are making your wig into a high ponytail because ponytails generally slide back, thus requiring something that can help keep them in place.
You can wrap the wig band around the hair to keep the wig more secure in one place. It can also prevent the wig from slipping and sliding, making it stays comfortable. This is why having a wig band is crucial if you want to make a high wig ponytail.
4. Combine your wig hair and natural Hair together
This is a trick that only a few people know. Take a small portion of your natural hair to make your wig appear more natural. But remember that this tip can only work perfectly if you have the same hair color as that of your wig.
If you want to achieve it, take the wig band and wear it on your natural hair. You can then use a rat tail comb to pull out the edges of your real hair. Do this very gently. Then take your wig and put it on. You will see your real hair strands popping and hanging out under the curly wigs. Comb them back and tie them into a ponytail.
How To Make Your Wig in a High Ponytail?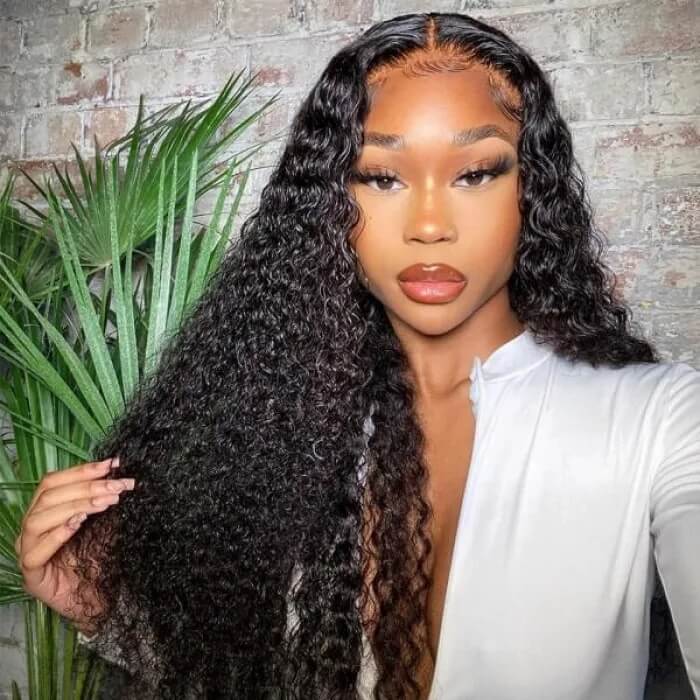 Now that you have explored some of the tips that can help you make a high wig ponytail, let's delve into a step-y-step guide to help you make your curly wig in a high ponytail.
1. Secure your wig
First things first, you need to secure your wig to your wig cap or a mannequin head. Once your wig looks neat and secure, comb your hair in, leaving a few strands if you like. You should keep the back of your wig very close to the hairline on the nape of your neck. But remember to be very careful so as not to pull the hair too tight to reveal the hairline or wig cap underneath.
2. Pull up your hair
Grab a portion of your hair you want to put in a ponytail and secure it in place with a hairband. If you want to opt for a dressier look, hold the portion of your hair you previously had in your hand and grab a little comb and make it hold the hair tight.
3. Secure the ponytail
Toss your ponytail up toward the top of your head and use your small comb to grab the ponytail and hair underneath. Toss the ponytail back down to fall over your small comb, creating a beautiful look that's a bit different. If you like, you can also leave a bit of bang down to create another beautiful casual look.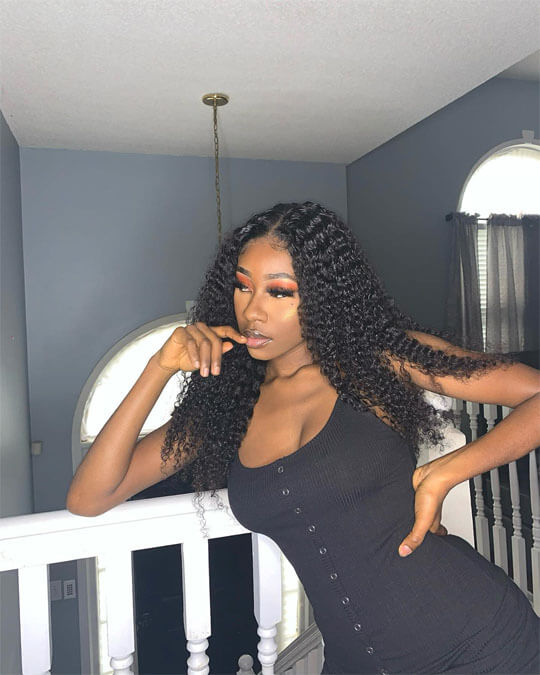 4. Place your wig
At this stage, you can now place your wig on without putting on the bobby pins. To make the wig feel more secure, once you have placed it, you can take bobby pins and identify spaces in the web where you can place the pins. Pin your wig with the wig cap and make sure that the bobby pins are invisible.
5. Finish the look
You can let the ponytail hang down and add baby hairs in the back to give you that chic look. Once you have styled your hair as it pleases you, make sure that the foundation is invisible. Whenever you are adjusting your hair, make sure that you pull down on the nape to help ensure that it won't slide or slip when you move around. You can add accessories of your choice to your ponytail to enhance the appearance of your wig ponytail.