How To Water Color a Wig
Sep.30,2022
Are you a fan of trying different hair colors? With the development of aesthetics, more and more women in pursuit of fashion will dye their hair in a variety of colors. While because of the chemicals in the dye, many girls are hesitate to dye their own hair to avoid hair damage. Therefore, there are many girls tend to choose hair wigs with different colors to change their hair look. But what we want to introduce is a method of dyeing your wig at home, which will save much money for you.
Before the dyeing steps, we have to remind you that there is no way to dye black hair. It must be bleached before you dye it. And blonde hair is the best choice since it is easier to dye than natural color hair. This is a quick and efficient way to color the hair to a bright color without painting each strand with hair coloring.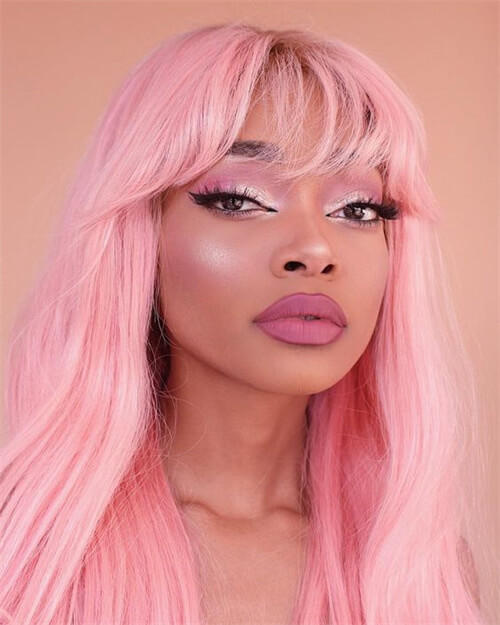 What Is Water Dye Method?
Semi-permanent hair dye is necessary for a water dye method, also referred to as watercolor hair dye. Then mix it with hot water to color a wig. Hair is placed in the mixture and left for the appropriate time, and the result is a wig with a beautiful color you desire to get. You can choose from a variety of shades or mix up more than one to create a unique look. The goal of watercolor wigs is to provide you with gorgeous hair color sans a colorist.
Can You Water Dye a Lace Wig?
Because hair dye will stain almost everything it comes into contact with, many people worry about that it cannot be used on a lace front wig. After all, the lace part is the most important part to make sure our wigs look as natural as possible. Therefore, to avoid the embarrassment of a colored lace, you can use petroleum jelly to create a barrier between the lace and the dye when coloring their wigs.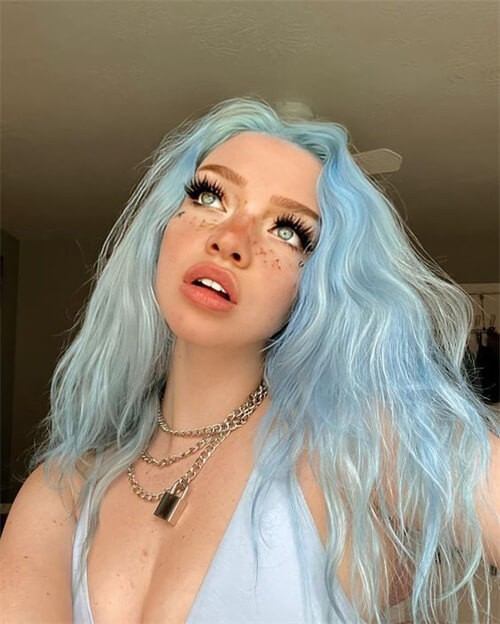 How To Water Dye a Wig?
This is a quick and efficient way to color the wig to a bright color without painting each strand with hair coloring. We will introduce the detailed steps of this new hair color method below.
1. Brush Your Wig
It is necessary to make sure your wig is smooth and tangle-free. Reach for a hair comb or hairbrush for the result. You can also spray some detangler throughout your wig and use your comb or hairbrush to gently detangle. Take your time and work from the ends up to the roots to remove all the tangles.
2. Prepare The Coloring Water
First of all, put on a pair of gloves to protect your hands from the watercolor hair dye. Prepare a large basin and fill it with water, then add in your semi-permanent watercolor hair dye. Stir the water to make sure the dye are mixed evenly with the water. Using a whisk or a metal spoon will finish this process faster. This will help ensure that your watercolor wig has no uneven patches of color. If you prefer a bolder hue, you can add more hair dye to the mixture.
3. Put Your Wig Into The Mixture
Place your wig in the basin to submerge it in the mixture. Use a whisk or spoon to stir the wig in the water to coat the hair. Allow your extensions to sit in the mixture for about 25 minutes or just do as the directed on the package.
4. Check The Color
Once your timer goes off, hold your wig above the basin and squeeze out the excess water. Check to see if the color is the desired result. If not, place the wig back into the mixture. And once it has changed into the color you want, drain the excess water off with your hand and use a towel to wrap it. After dry, you can install it and fall in love with your new colorful look!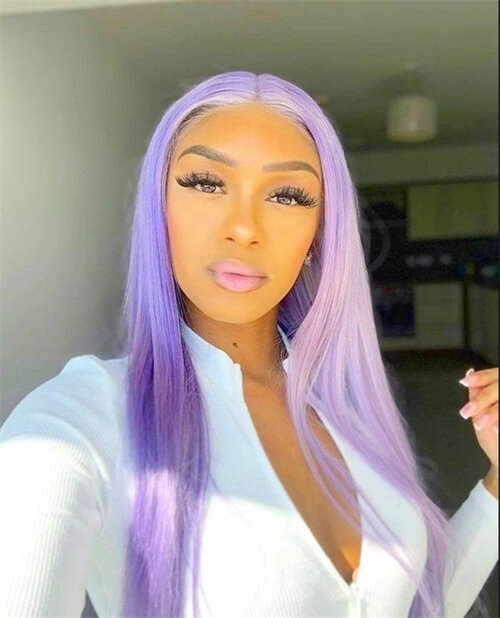 Some tips for you
Prepare an extra box of hair dye, just in case!

Try this method on an old wig for your first time.

Mix the dye and water evenly for an even color.

Ensure a clear space when preparing to dye your wigs

If you are in urgent need of a new colorful hair look, dye the wig a couple days prior to avoid mishaps
Conclusion
With this method, you will have different customization options. You can totally dye it into any color you want. Now, why not try it? Just choose the color you desire and go head! If you have anything to share with us, welcome to comment us!